Posts

344

Joined

Last visited

Days Won

1
About OCSC Mike
Profile Information
Gender
Location

: Outside Orlando, FL (Near Matt)
Recent Profile Visitors
The recent visitors block is disabled and is not being shown to other users.
OCSC Mike's Achievements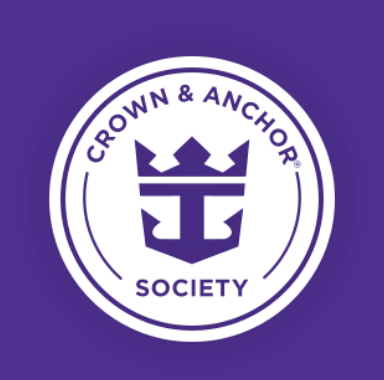 Diamond Plus (6/7)
429
Reputation
Very kind and generous of you. My wife's parents have been taking us and her sister's family on a family cruise every 5 years for the past 10 years. It started with their 40th and all 3 families have anniversaries that aren't far apart and happen to be in 5 year increments so everyone is always celebrating something. This past May was their 50th (our 20th) so they got us all suites for the milestone and we had an incredible time. Happy planning!

Yes, there's no alcohol-related reason to go there whatsoever.

I only cruise in the summer and it's plenty light out when happy hour starts and stays that way until after I leave. Maybe if I cruised in the winter I would feel differently.

Yes, it's in "the basement" on deck 4. You might want free cappuccino, espresso, lattes, etc. from the complementary coffee machine. You might want to check out the snacks during the nightly 3 hour happy hour. You might want to grab pastries and whatever else they put out during breakfast hours although you can find them elsewhere. You might want to be in a room with no windows. You might want to see the Diamond concierge about something. There's nothing wrong with it; it's just in a crappy location compared to say Freedom class that still has the DL in the Viking Crown.

I agree, they did get warm after a while. We were there in the mornings after breakfast. I enjoyed the privacy and the bar up there. The bartender got to know us, was very nice, and would add fresh bananas to my wife's daiquiris that she brought him from the WJ. Our normal routine is to hang out in the Solarium which we enjoy a lot, especially on Oasis class. We spent plenty of time there on Indy last month as well but the multi-deck Solarium plus the bistro is far superior.

Sorry to hear you guys have had such poor suite experiences. We had an amazing experience on Harmony 5/29 and it was the perks, not the cabin (I personally don't care about my cabin and don't use balconies). We enjoyed CK, the SL happy hour and 11-11 free drinks, and the suite deck cabanas. That said, we were not paying (it was a family cruise and my in laws were kind enough to take our extended family of 8 for their 50th anniversary and our 20th). I have a great time in an interior with my D vouchers and spending very little extra onboard so I can certainly understand why one might not consider the price worth it.

Fair enough. I always have the ultimate mostly-free dining plan and I don't do much budgeting, lol. Eventually I get full... but then it passes.

Had Junior on the 5/29 sailing. He was very nice & helpful. The other concierge has changed. They pre-booked the comedy show, some CK dinners, & took care of a few other requests via e-mail several days before the cruise.

Oasis class never feels overcrowded to me and nearly all my cruises have been in the summer when ships are close to full. The main pool often looks crowded but we also never go near it unless we just happen to be crossing the ship.

They also have an amazing s'more cookie dessert. It's a nice enough looking sports bar but we were just there for the food and drinks.

This is the reason I can see... but I absolutely loved the burger at Playmakers on Indy last month. The garlic parm fries that came with it were excellent too. Some good drinks at Playmakers too like The Pitch (Long Island with Midori & Sprite instead of coke and one other liquor) and the Goalpost Margarita (pineapple and jalapeno).

It was pretty far out if I recall, 1-2 months. They have a mock calendar on the site you can check without actually booking an appointment. You may want to wait, however, as testing protocols are changing and for all we know you may not even need to test in October.