Posts

597

Joined

Last visited

Days Won

3
Profile Information
Gender
Location

: Outside Orlando, FL (Near Matt)
Recent Profile Visitors
The recent visitors block is disabled and is not being shown to other users.
OCSC Mike's Achievements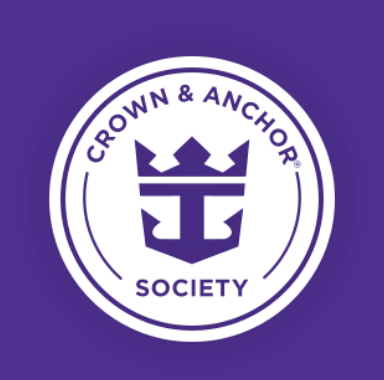 Diamond Plus (6/7)
807
Reputation
ecgz88 reacted to a post in a topic: Is the vest available at CoCo Cay without a snorkeling package?

If you want to switch cabins, you have to wait to be OFFICIALLY assigned (i.e. not the bar code trick, when it shows up on your documents) and then your TA can move you to any available cabin in the same exact category. I recently moved myself (didn't use a TA) twice for the same cruise within a week of it sailing, lol. 1st move was to get out of a spot we didn't like. 2nd was when a spot we really like opened up late. P.S. You can find available cabins yourself by going to the RC site and just pretend you're looking to book one. Then you can tell your TA exactly where you'd like to be moved.

You're very welcome. I have that answer saved so I can just cut & paste it when someone asks about a GTY. I got tired of typing it since the topic comes up so often and I pretty much book GTY's exclusively since the cabin isn't important to us and I almost always switch anyway. Wound up 4 cabins apart on our last 2 cruises after switching to a location we like. We even saw our cabin attendant from the 1st cruise as he had moved a little ways down the hall but was still in the same general area.

Rarely. Have you used the bar code trick to see your cabin before it is officially assigned? Bar Code Trick Method 1. If you have an Apple device, add your set sail pass to your Apple wallet. Numbers will now appear under your bar code. The numbers after the dash represent your cabin. Method 2. Scan the bar code with a QR scanner from another device and that should also show you the numbers. NOTE: If you see "GTY" instead of numbers, you truly haven't been assigned yet. One tip off is that if you don't see a muster station on your set sail pass then you almost definitely don't have an assignment yet.

My young niece has severe peanut/tree nut allergies. In addition to contacting special needs as mentioned above, we have always mentioned it to the staff in the MDR, CK, specialty restaurant (wherever we are eating) and they have done an amazing job of taking care of her. In the WJ, a manager has hot dogs & fries made for her in the back so as to avoid cross-contamination and brought them out to our table. Short version... they handle food needs amazingly well in our experience.

There are so many variables from one cruise to another (ship, date, how full it was, how much you initially paid, etc.) that anecdotal past results aren't going to be very helpful with future bidding. That said, go for it.

Need? No. Never worn one in my life. I always have pockets and keep my sea pass and Diamond voucher tip money in them (I usually carry my wife's too). On a beach excursion (or Cococay) I have a little waterproof plastic container to hold it and cash which goes into the velcro sealed pocket of my swim trunks. Obviously they are popular but it's a personal preference thing.

Yep, I've been on 4 with extremely varied experiences.

I've even had activities for the cruise I'm on not populate in the app until DURING that cruise. On Indy recently, we got the paper version of the compass and it had stuff listed for the next day that wasn't in the app until the next morning. NOTE: Nothing major like shows but trivia-type activities.

As others have mentioned, it's not required, but if you are using a port with facial recognition for customs, a passport makes disembarking a breeze.

I'm not a margarita expert but I like spicy and felt compelled to order one since we were eating at Sabor. I really enjoy the Goal Post Margarita from Playmakers as well. It's got jalapeno and muddled pineapple.

If only the machine could make iced coffee drinks...

My automatic Invicta bought from Amazon for like $65 as a cheapo everyday watch that I didn't mind getting scratched and didn't expect to last is going strong after 12 years somehow.

We had Sabor for dinner on Harmony in June and loved it. Biggest hits were the chips and fresh made guac, the chicken popper type app, and the desserts (churros and dessert chimichangas). We reordered apps for the table many times. The typical Mexican entrees like burritos were the underwhelming part, IMO. I'd order something like the steak next time. Oh yeah, I'm also a big fan of the jalapeno margarita, genuinely spicy.