Posts

920

Joined

Last visited

Days Won

5
Recent Profile Visitors
The recent visitors block is disabled and is not being shown to other users.
Neesa's Achievements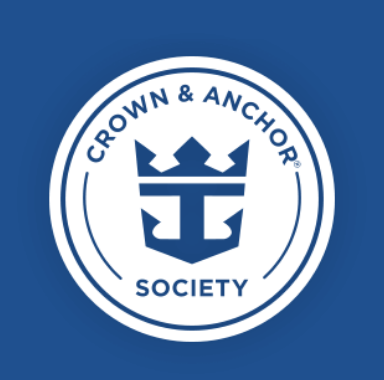 Pinnacle (7/7)
1.8k
Reputation
@Matt @SpeedNoodles I can't help thinking maybe this thread has run it's course. We are a RCCL fan site ultimately and in my humble opinion I'm not sure anything constructive can be accomplished by keeping this going. Just my 2 cents!

Can we as a community maybe put together an identification of the different Junior Suites on the Odyssey? Calling Royal does not help, their room descriptions do not help. J1, J3. J4 I know equate to berths but the bathroom descriptions are what I would like to feel positive about, arriving at my chosen or assigned cabin I want to avoid a surprise. Is there a tub? Is there a shower? Are there 2 toilets on either side or just one? I was going to book a J1 because I love the aft but it looks like the corner J1 with the large balcony only has one bath, is this the same for the centrally located J1? Thanks everybody! I'm so confused.

Can you request a different product? While the products were of a high quality I am wondering if they have something "unscented"? @WAAAYTOOO any idea?

Any thoughts as to when these sailings will be released to book? I am wanting the Symphony to round out my Oasis class ships tour. My first Royal goal was all of the Oasis girls, Symphony is my elusive one. The Covid cancelations messed with my fantastic plan!

This was in the Suite on the Adventure, the Oasis and the Odyssey. The scents are a bit on the strong side but the conditioner was heaven. June, November, December 2021.

I believe the second leg of your B2B would be honored, when you step off #1 you have completed the criteria, it just takes a week to post. Don't let them deter you, kindly march up to that C & A desk and get your recognition, you have earned it. Good Luck, please let us know.

We watched the video from our hotel room the evening before, we were at Hilton Marina sailing out of Port Everglades. We were able to check off our names and get credit for doing so, it was Friday night for our Saturday Odyssey sailing. I thought this was because we were so close to port, it was nice having an additional hurdle completed before embarkation.

We are choosing to cruise and spend a lot of money during this time to do it. With so many moving parts, changing goal posts and the like my wish would be the cruise lines designate an individual to advocate for families during things like this. This person devoid emotion with knowledge and up to date protocols could come to a person's aid during something like this, clear communication would go a long way in the relationship between company and customer. I am still confused why the CDC is involved, I understand the Canadian powers that be.... I am routing for you guys, honestly hope this works out soon.

@SpeedNoodles When we were on the Odyssey for Christmas week 2021 the ship was packed yet only a very few cabanas were in use. I would feel comfortable you would be able to get the location you choose, when you get that concierge email let them know. Even if not I know you need to check in the day of your cabana at the cabana desk, I'm sure they can place you where you want to be. (your name is printed on a little chalk board, quick erase) I agree with you about the location, makes a huge difference. I only walked the track but felt like I was encroaching on the people in those cabanas and even laying out on the chairs; it was weirdly tight. I was not a big fan of that track, so much going on around as it is sandwiched in, almost like an after thought.

I officially turned diamond on my last sailing after night one, the loyalty desk stood firm I was not to be awarded diamond until stepping off the ship...I just stared longingly outside the diamond lounge, lol. It was an 8 night sailing too, just torture me why don't you?

April 8, 2021 contracted our pool and thanks to @melmar02 I knew what to expect. 8 months later we have made some headway, here is what we started with and I will post the finished pool if and when it ever happens. Back orders and covid staffing issues are given as the main culprits..... we purchased this home seeing the potential. Lots of work still needs to be done. But that yard. Oh my word, horrendous!

@Ampurp85 I love my family BUT I would LOVE a solo sailing, OMG pure bliss. I am following your adventures, I was so happy the testing worked out. Living vicariously through you. One sailing that's all I ask, sometimes like my last birthday Mr. Cabash asks, what do you want to do? Cruise please? Cabash is like another cruise? Don't you think we sail enough? Who said we? Then he pouts and walks off shaking his head, " I can't believe you would go without me" um, yes, yes I would! Enjoy. Can't wait to read about your solo star class adventure.

Can you stay overnight in Seattle and take out the early flight the next day? That way you can relax regarding this whole situation. Leisurely enjoy disembarkation day with your friends and then converge on the airport the following morning after a good nights rest. If not I would keep my luggage and do the express walk off first off the morning you are to debark. I have never stayed Star class but I do lot's of research for the day I am able to and I believe the Genie services are for the Star class family only, but if you do the express walk off you can be off and waiting for them. But I agree with your husband, so many moving parts and possibly missing your flight would just take the joy out of your relaxing vacation.

@PPPJJ-GCVAB Your post saddened my heart, so much out of your control. If I were you (easy for me because this isn't my experience) but trying to minimize the "losses" so to speak, everyone who can go this time and feels comfortable to do so & can actually sail within the protocols does so. Make the most out of that, then what FCC's are left? Try to get them applied to who is going or better yet refunded due to the vax rules in place etc. Plan an even more special trip for you and the grandchildren, rent a whole house on the beach in Florida, VRBO? Something like that? Yes your heart breaks but by setting this positive example for these kiddos who are watching and listening they will see by your actions lemonade can be made from lemons. I wish for you and yours an outcome that works for you all. Good Luck whatever you decide to do!

When in March? My sister is going March 13th and I am unsure about the expiration situation BUT then I read @SpeedNoodlesordeal. The lines right now everywhere are long, this home one seems the way to go, but I am torn does she order it now or later & risk not getting it in time?