 Posts

15

Joined

Last visited
Recent Profile Visitors
The recent visitors block is disabled and is not being shown to other users.
SebagoSue's Achievements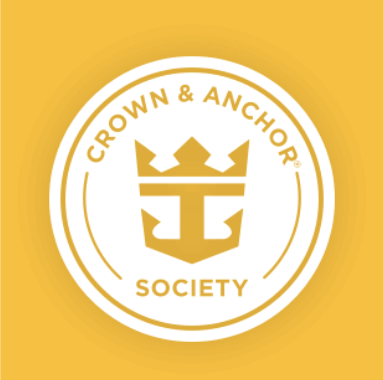 Gold (2/7)
17
Reputation
SebagoSue reacted to a post in a topic: Is There a Crack in the Impenetrable Cruise Vaccination Wall ?

@twangsterand @ihaoanThank you!

We are looking to book this cruise also and I am wondering if we should book port or starboard. Did you come to any conclusion given what you saw of the route? I would want to book the land side for the the majority of the cruise. Thank you.

Hello @Neesa! Yes, you absolutely do not need to bring towels from the ship if you have the day pass to the beach club. They have plenty of beautiful gold and white stripe, thicker towels for you to use there. I have actually seen attendants hand guests beach club towels to replace their blue ship towels. I always grab a couple extra from the attendant when I get the pool mat upon arrival. Separate tip, make your lunch reservation for the beach club at Chops prior to getting to PDCC. That way you will get the time you want. Enjoy!

Yes, there are white mats included in the price of admission to the beach club. (I believe the blue mats are the ones used outside the beach club.) There is an attendant at the rack noted above who can also give you extra beach club towels, if needed. One towel is already placed on each beach club lounge chair.

The Cashier in the casino will give you a copy of the transfer directions noted above if you need it.

We had 9 for our NYE cruise on Oasis and they made us get 2 tables, saying a maximum of 8 was allowed at this time. However, they did give us 2 rectangular tables next to each other, that miraculously moved closer together each evening. The maitre d' was helpful on embarkation day making sure this was set up the way we needed.

With the D+ specialty dining benefit, can you use it both nights 1 and 2, if both people in the cabin are D+? Also, if sailing solo, can you still use this benefit dining on different nights? Thank you!

On Oasis 12/26/2021, all dining venues required our party of 9 to have 2 tables. At MDR, Windjammer and Chops, they all said it was a CDC rule. Not sure about that, but all managers were adamant that 8 was a maximum. However, all allowed us to have two tables pulled fairly close together, with the same waiters so they served us together. I checked in with the MDR and Chops on boarding day to make sure it was set up the way we needed it. Square/rectangular tables work better than round for pulling them close together.

Just made my first bid ever. How do I check on the status of the bid? Thank you!

@wordell1 I'm looking forward to hearing about your experience, as we have the same cruise booked out of Rome in September. It will be interesting to see how having passengers board in both Barcelona and Rome works.

Thanks so much for sharing such great pictures and info about your cruise!

We have 10 family members taking a holiday cruise on Oasis. I emailed

[email protected]

this morning to confirm our request for a table for 10 in the main dining room. (We all have the late seating.) I was told since Covid, the maximum table size is 8. Has anyone had any experience with this recently? I plan to go immediately to the MDR upon boarding to see what can be done and was wondering if anyone here had seen this size table being used since the return. Thank you so much for your help.

Happy Birthday @PG Cruiser!!!

It was great to meet @wordell1and @Neesain the Suite Lounge on the first day! You both, as well as @cruisellama were so helpful with information as we all got ready for this cruise. This is our first time in a CLS and I think we are hooked. Shout out to @Lovetocruise2002and @WAAAYTOOOfor all their great insights into the suite life!

I made a final payment this week and the excess FCC was emailed back the next day. I was shocked!