 Posts

322

Joined

Last visited
Recent Profile Visitors
The recent visitors block is disabled and is not being shown to other users.
JasonOasis's Achievements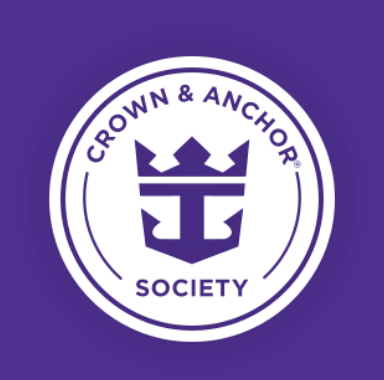 Diamond Plus (6/7)
384
Reputation
Normally you receive an email letting you know you qualify for a Royal Up.

I think it will be quite a few months before May/June of 2024 is released. Royal is still hasn't loaded the entire 2023 summer/fall cruise schedule and I think I read somewhere the remainder of the 2023 season should be fully released by end of March or April of this year. So with that in mind and looking at how Royal normally releases their schedules I don't think you will see anything for May or June of 2024 open for sale before December of 2022 if we are lucky. The 2024 winter season January through April of 2024 will probably be posted in April of this year but after that my guess is the spring/summer season of 2024 may not be posted before December of 2022.

JasonOasis reacted to a post in a topic: Could this be the mysterious specialty restaurant on Wonder?

I know and I hope I didn't come off sounding condescending if so I apologize. I was just trying to point out for some people it is totally worth it savings to hustle to the airport from the port especially if they are saving a nice piece of change on the return flight instead of waiting until the next day.

Sometimes depending on the month you're traveling and the day you're traveling from Europe back to the U.S. the price difference in the ticket can be between $500 to 1,200 dollars more in coach if not more. For people who don't want to spend that extra money plus the cost of a hotel coming back to the US the same day could end up saving them quite a bit of money especially if it is family of 4 or a group of 4 or 5 people traveling together. In Europe most cruises arrive early enough in port for people who may be a bit cost conscious to make a flight back to the U.S. the same day thus saving quite a bit of money. For instance if your cruise arrives back at a European port on a Wednesday, Thursday, or Saturday you could end up saving quite a bit of money flying home verses if you flew home on a Friday, Sunday or Monday. So if you cruise arrives in port on a Saturday, flying home on Sunday could be more expensive than the cruise itself in coach and you may not find an affordable ticket until Tuesday especially if the person of family is cost conscious. If you are not looking to make the airline rich it may just be worth it to get off the ship early on Saturday (for example only) hustle to the airport to make that Saturday afternoon flight and in turn save potentially thousands of dollars in the process.

Quantum is going to Alaska in the spring of 2022, the link to the article is talking about Spectrum of the Seas which for now is schedule to resume cruising out of Shanghai in April then move to Singapore in October. Now according to the article Royal will move Spectrum of the Seas, starting in April she will cruise out of Singapore not China. This means China has not only lost Wonder of the Seas, China will loose Spectrum as well at least temporarily. China's lost is Singapore's gain although I'm not sure when Royal intends to update the website. it is obvious Royal's Singapore cruises even the cruises to no where were very successful. However I do wonder when Royal will resume cruising from Australia but I'm not sure if Royal has any control over that at this point in time.

Is your cruise starting and ending at in Rome (Ciitavecchia) if so then the cruise is considered domestic because you starting and ending in the Schengen Zone so you basically walk off the ship collect your bags and walk out the terminal. Whenever I've done European cruises I've always booked private car to transport us to the airport from the cruise port. Citiavecchia is about 45 minutes to an hour from FCO. You could get off the ship at 7:30 am (or earlier if you want) and could be at the airport by 9 a.m. which is in my opinion more than enough time to make a 12 p.m. flight. If you really want to make that flight book private transportation from the cruise port do not use cruise ship provided transportation. You tell the company when you book at what time you want the private transportation to show up and in my experience the transportation has always been there.

On yesterday China's Civil Aviation Authority order both US and Chinese carrier to temporarily cancel all flights (which were limited to begin with) to China do to Omicron. While that is interesting that isn't the real news that caught my attention. What caught my attention is when the China's Civil Aviation Authority stated they do not expect any recovery in China's travel industry until 2023 (no that is not a mistake they said 2023) at the earliest. Airlines may be allowed to resume their limited schedule at some point in late January or early February but some airlines have responded to this order by cancelling all flights to/from the US to China through mid-February. Given the immense restrictions China intends to keep place on all sectors of the travel industry this move by Royal does not surprise me. Get Spectrum out of China cancel those itineraries and launch Spectrum from Singapore. It is unfortunate for the Chinese market and Royal's loyal customers in China but at this point in January of 2022 I get the feeling it will take years (perhaps 3-5 years) for the Chinese cruise industry to recover and approach anything near where they were in 2019 and that is if they open and relax travel restriction in China in 2023.

It breaks my heart to read your post but I completely understand where you are coming from. I hope are able to reschedule and take a cruise soon. Hopefully this Omicron variant surge burns out by the 3 week of 4th week of January. It just hurts every time I read someone has either canceled their cruise or had their cruise canceled.

European 2023 is finally open for sale!!!! Anthem is scheduled for a 7 night cruise of the Norwegian Fjords in June 2023. There are so many great cruises this going to be an extremely hard decision.

JasonOasis reacted to a post in a topic: NCL cancelled multiple cruises for 8 of its 17 ships today …….. a couple thru April …

Good for St. Maarten. God I wish I could have seen this in person I've been in ports where there were 3 Royal Caribbean ships two of which were smaller ships in port but I've never been in port with 2 Oasis Class and a Quantium Class ship in port at the same time.

JasonOasis reacted to a post in a topic: Thousands reject CDC advice, board cruise ships for vacations

I 100% agree with everything you've posted here about MSC. We've cruised with MSC 3 times once on each of the following ships Divina, Seaside and the Meraviglia. I think it will be a few years before I ever set foot on another MSC cruise either here in the US or even in Europe. I would get on Carnival again (I kind of want to get on the Mardi Gras) before getting on another MSC cruise. I was expecting Royal Caribbeans level of service onboard and was highly disappointed with each of the cruises I took with them. Having said that there are two redeeming qualities MSC has that I absolutely love, the first is the 20 hour buffet. Leaving the dance club and having the buffet still open is a great compared to just pizza on Royal or room service. The second redeeming quality happens to be on the Meraviglia in the form of Cirque du Soleil, there are two completely different shows on the Meraviglia and both are spectacular, but it isn't enough to make me want to spend 7 days on another MSC cruise. I think MSC needs to understand it is the passengers vacation and they need to learn to be more flexible onboard. Not everything needs to be timed out to the tee especially when you are trying to make end roads in the US market where most Americans are use to a lot more flexibility and freedom onboard cruise ships.

I think cruise lines that adopted the policy of 100% vaccinations did so because we were all led to believe by the CDC that breakthrough infections would be a rarity. Royal Caribbean isn't alone in seeing positive cases onboard their ships cruise lines like NCL, Celebrity and others have all seen breakthrough cases, so switching to a 100% vaccinated policy isn't the answer.

Take the crown loft especially if you can handle one flight of stairs, nothing compares to that two story suite. And another thing I love about crown lofts that owner suites don't have is crown lofts have 2 bathrooms the one downstairs has a shower while upstairs has the tub except if you're in the accessible suite then they both have showers. Something I learned the hard way a few years back on Harmony of the Seas they booked us in the accessible suite and my husband complained for about the first few hours that he didn't have his tub. He got over it quickly when the concierge offered to downgrade us into a junior suite, I guess the tub wasn't that important to him LOL.

USA Today has it's own agenda and they have quite a few people with a known bias against the cruise industry. dv70 posted a link to the US embassy website which clearly states passengers arriving on cruise ships are subjected to the testing requirements of the cruise line that have been approved by the Bahamian Government. USA Today could have easily made it clear nothing thus far has changed for cruise ships but decided not to so.

You are absolutely right. The airlines have been far more aggressive than the cruise industry in fighting the CDC from the very beginning of this pandemic. I said this when I first joined this blog site in 2020 COVID did not arrive in the US via cruise ship it arrive via airplanes. And I get the irony I work in the airline industry but I'm fighting for the cruise industry because I firmly believe the cruise industry has been scapegoated, unfairly targeted, shut down, dragged through the mud, held to a higher standard just to resume operations, not given a dime in bailout money (I could go on for days) all while the airline industry has positioned themselves as necessity to keep the economic engine of America running and therefore should not be subjected to any CDC oversight. What a ******* joke!!! Although Fauci continue to throw around the idea of a vaccine mandate in order to travel domestically within this country I'm willing to go out on a limb here and say it will never happened in this country because there isn't a single airline in favor of it. The airlines in this country want the public to believe they all compete against each other, they don't like one another but that is an illusion. The truth is this nations airlines have a powerful lobbing machine in Washington D.C. perhaps not as powerful as the NRA but close to it. And that machine has been working overtime since the beginning of this pandemic to keep CDC and Fauci at bay. The unfortunate truth is cruise lines pale in comparison when it comes to the power the nations airlines wield. And that is just the nations airlines lets not even talk about the hotel industry. My husband and I went again to Las Vegas in mid December stayed at the Venetian yet the CDC wants me to believe I'm SAFER at the Venetian in Las Vegas than on a cruise ship with vaccine mandates, negative COVID test 2 days before boarding, 60% capacity, social distancing at all venues, and more. Oh I can't stop laughing at this bull(fill in the blank).