 Posts

767

Joined

Last visited
Recent Profile Visitors
The recent visitors block is disabled and is not being shown to other users.
JasonOasis's Achievements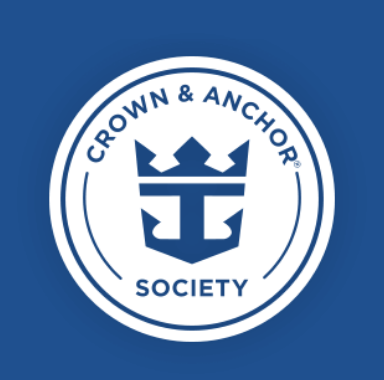 Pinnacle (7/7)
1k
Reputation
If you have a cruise or know someone who has a cruise on Celebrity or Silver Seas that starts or ends in Brazil on or after January 10, 2024 you/they will now need to apply for a Brazilian e-visa. There are no exceptions or exemptions for cruise ship passengers. https://travel.state.gov/content/travel/en/international-travel/International-Travel-Country-Information-Pages/Brazil.html https://www.afar.com/magazine/u-s-travelers-will-soon-need-a-visa-to-enter-brazil This information came out 3 days ago and I'm sorry for my delay in posting this but this applies to ALL Americans if your cruise starts or ends in Brazil you will need an e-visa. We knew this was a possibility in the airline industry as Brazil reintroduced visa requirements for Canadians and Australians earlier this year, now they've just announced it for Americans as well. The cost for the visa is $80.90 and once obtained it will be valid for 10 years. The Brazilian government is saying it should take 5 days to process visa request but most experts are saying apply now because it could take up to 2 months for your visa to be processed.

I don't know if any of this will happen any time soon. The US is Royals biggest market and according to a few surveys done in recent years between 70% - 85% of American's have never been on a cruise ship. If we go with 70% that means 30% of us have been on a cruise ship however between 8% -10% have taken their first cruise within the past 24 months. The number of first time cruisers in this country has just exploded in recent years and I think its driving Royals decisions not only in Australia/New Zealand but if you look at Europe Royal isn't sending as many ships to Europe in 2024 or 2025 as they've done in the past. Instead they choosing to keep more ships here stateside as a result of that insatiable demand here in the US. When Royal finally settled on Icon's size and also order 2 additional Oasis Class ships their original plan wasn't to have this much capacity here in the US. Yet here we are just weeks away from Icon launching and months away from Utopia launching. Royal will have 6 Oasis Class ships and an Icon Class ship sailing from the US to somewhere in the Caribbean come mid-November 2024 when Royal ends their European season for the winter. It's looking like come winter (November) of 2025 there will be 2 Icon Class and 6 Oasis Class ships sailing from ports here in the US. I don't know if anyone prior to the pandemic shutdown thought we'd see this type of demand from the US. And its largely being driven and sustained by first time cruisers. Many of those first time cruisers are experiencing this form of vacation simply based on word of mouth from people they know and trust. For people like you and even like me (I love to travel the world its one of the reason's I decided to work for an airline) Royal focusing more on first time cruisers, the ship being the destination, families with small children means we have less options when it come to the ports we can visit. For you and people in Europe that means less ships, less options less ports. I do believe at some point this phase the cruise industry is in here in the US will come to an end. I think it could happen by 2027 or 2028 which I'll admit is a long ways away but I don't think we've yet hit the peak of this insatiable demand here in the US. Once we hit that peak and demand starts to wane Royal will once again have to look at destinations and offer more of a variety of cruises especially as those first time cruisers become repeat cruisers.

Quantum Class is certainly not forgotten about in my book. I'm still upset by Royals decision to reposition Anthem to Southeast Asia. For people like myself who love cover bands and live music there is nothing better than Anthem in that department. Also out of NYC, during the winter Anthem had some really great 12 night cruises that I absolutely loved taking. I know Odyssey is taking over for Anthem out of NYC but Anthem really holds a special place for me. I'm doing the Transatlantic crossing on Odyssey in November of next year it will be both my and my husbands first ever Transatlantic crossing on a cruise ship. We've been on Odyssey only once before it is a great ship but I absolutely love Anthem and I wish Royal would have left Anthem here in the US sailing out of the Northeast.

USCG Teacher reacted to a post in a topic: AA Flight Attendant Strike (impacting your cruise plans)?

USCG Teacher reacted to a post in a topic: AA Flight Attendant Strike (impacting your cruise plans)?

Actually no they may never get the green light to strike. The last time the NMB allowed a group of airline employees from a major US airline to strike was 2005 and that was Northwest Airlines mechanics. But those were different times back then namely you had 7 major carriers in the US (American, Continental, Delta, Northwest, Southwest, United, and US Air). The impact of any potential strike could be absorb by other carriers. Now days there are only 4 major carriers and there have been plenty of contract the NMB has had to get involved over the years. Even now it isn't just American flight attendants requesting a release to strike. Southwest which so happens to be the nations largest domestic airline their pilots which have been working with the NMB's help since last year September of 2022 has once again requested to be released from negotiations. Their most recent request was also denied here just recently by the NMB. This saga with Southwest and the NMB has been playing out for more than a year, and each time the NMB denies their request to strike. The point that I'm making here is although these airlines and the union representing the employees are far apart the likelihood of a strike is practically zero thanks in no small part to all these mega mergers that created the 4 largest airlines in the world. The last US carrier the that was permitted to strike was Spirit in 2010 but Spirit wasn't a major carrier in 2010 and they still aren't considered a major carrier in 2023. However the likelihood of the NMB allowing any represented workgroup at American, Delta, Southwest or United to strike now days is almost zero and if they did I'm almost certain Congress would step in like they did with the nations railroads. By the way those 4 carriers mention together control over 85% of the US market.

There are only so many ports in the Caribbean and Mexico that can accommodate an Oasis Class ship. With Harmony being in Galveston you are kind of stuck with the same ports on every cruise given Galveston's location, however I have seen a few Galveston cruises on Harmony with stops at Coco Cay. They do have some long cruises 10 and 11 nights on Jewel of the Seas in 2024 that goes to some great ports, perhaps 2025 will see the arrival of another mid-size ship that will have some longer cruises out of Galveston. However to answer the question that was asked by the op, I think its entirely possible Royal puts Icon 3 or moves Icon OTS to Galveston in 2026.

Oh this is far from settled. The NMB has set more dates for another round of negotiations between AA and APFA (the union that represents AA's flight attendants). According to a memo that was reviewed by an online site called Live and lets fly the APFA does not expect any thing new to come out of the next round of these newly scheduled NMB negotiations and intends to once again request a release to strike after those negotiations which by the way are scheduled to take place over a 3 day period December 12th through the 14th. According to the union American Airlines has not submitted any type of real proposal that comes close to addressing the APFA's concerns. If AA shows up with the same proposal that they've shown up with at other NMB negotiations the APFA will once again request a release to strike. That still doesn't mean the NMB will grant their request and even if their request was granted there still would be quite a few steps before they could legally strike assuming Congress would let them strike but this is NOT settled at all. And again although I work for a different airline I think we are all keeping an eye on AA's negotiations because how AA goes is probably how the airline I work for will go and probably what Delta would do even though Delta FA's are not union at this time. I can tell you this the two sides (AA and APFA) are still very, very, very far apart on a wide range of issues. https://liveandletsfly.com/american-airlines-flight-attendants-strike/

asquared17 reacted to a post in a topic: Star of the Seas will be sailing from Port Canaveral Summer 2025

There is a video out on Youtube showing Icon going under the Sotrebaelt Bridge. In the video at the 30 second mark you can see the funnel but it appears as though they are capable of retracting like some Oasis Class ships. https://youtu.be/Vg2kh_ckZfY Now I'm wondering can Icon go under the Verrazano-Narrows Bridge in New York?

Unless more Islands in the Caribbean are expanding their ports to accommodate these mega class ships, Star will do the same 7 night itineraries found on most Oasis Class ships that sail out of Florida along with Icon which is the Eastern and Western Caribbean.

Ampurp85 reacted to a post in a topic: Star of the Seas will be sailing from Port Canaveral Summer 2025

I absolutely agree. Right now I'm in no rush to book any Icon class ship, I'll take any Oasis Class over Icon any day. For me it has nothing to do with price its just the fact Royal is really leaning in heavily into families with small children or children in general that is a buzz kill for me when it comes to Icon. The number of children on an Oasis Class ship is about as many as I'm willing to deal with but Icon appears to take it to a whole different level. Thanks but no thanks Royal. I'll still with Oasis Class, Freedom Class, Quantum Class, and Voyager Class ships until project discovery comes to fruition. I'm hoping project discovery isn't a mega class overrun with children cruise ship.

JasonOasis reacted to a post in a topic: Star of the Seas will be sailing from Port Canaveral Summer 2025

I agree with what others have said, Star will most likely go to Port Canaveral. However I wouldn't be surprised if the 3rd Icon Class ships goes to Galveston or Icon goes to Galveston and the 3rd Icon Class replaces Icon at Port Miami in 2026 when that ship is delivered.

WOW bands were available for purchase when I was on my B2B cruise on Wonder this past October/November. However earlier in the year when I was on Symphony and several weekend cruises on Freedom they did not have wow bands. It may just be a supply chain issue where they don't have them in stock for every single cruise and its not an item that guest need to enjoy their cruise so Royal is perfectly fine with dispatching a cruise ship with or without wow bands onboard.

Your hotspot will not work on wifi. If you anticipate needing 2 devices one for you and another for your daughter I would suggest buying the 2 device package.

Don't take this the wrong way but if you want the most sun then go to the pool deck. You are leaving Vancouver on October 4th at that time of year Vancouver has around 10.5 hours of sunlight and your sailing to Honolulu which for most of the year averages between 12.5 hours of sunlight in October. So from Vancouver to Honolulu your only gaining 2 hour of additional sunlight so it really doesn't matter which side of the ship your on because you are still in the Northern Hemisphere. So if you truly want to maximize your time in the sun then your best option is to spend as much time as you can on the pool deck.

I think with the roll out of Star Link they've changed a lot of things with VOOM. Prior to Star Link they use to have VOOM surf and also VOOM surf & stream. Now they just have VOOM surf & stream they've gotten rid of the VOOM surf only package. Also you are correct they have gotten rid of the bundle package where you could bundle any beverage package with an internet package to save a few bucks. Now each package must be purchase separately.