 Posts

579

Joined

Last visited
Recent Profile Visitors
The recent visitors block is disabled and is not being shown to other users.
JasonOasis's Achievements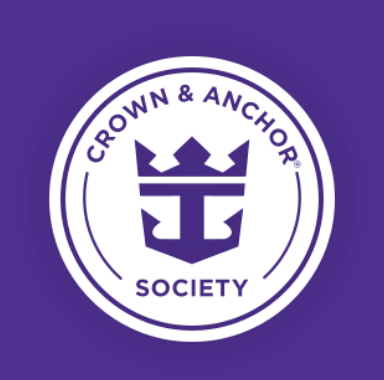 Diamond Plus (6/7)
749
Reputation
I think roller coasters and aqua coasters should be left on land. In my opinion they just aren't fast enough on a cruise ship and I don't think there is a way for any cruise line to really amp up the speed in a safe manner. I love roller coasters the faster, taller, scarier the better. If Royal were to put a roller coaster or aqua coaster on Icon would I ride it, once and more than likely then never again. Kind of like Bionic Bar it would be a one and done for me. I do like the idea of a lazy river a little more than go carts (let NCL have their go carts that is something else that is way more enjoyable on land). But somehow Royal did manage to capture the fun of bumper cars on Quantum class ships I absolutely love bumper cars. Having said that, I am hoping they come up with something truly innovative, but no matter what it is I simply just can't wait to set foot on Icon.

I fly a lot both for work it comes with the job and vacation one of the perks of the job. I will say the back end of an aircraft definitely feels more claustrophobic than the front and the longer the aircraft is or the larger the aircraft is the more you feel back end of the aircraft moving and that is because the vertical stabilizer is doing its job keeping the nose on track. For those two reasons I would advise you avoid anything behind the wings on an aircraft. If you really want to do an Alaskan cruise my suggestion would be this book a short flight but not on an RJ (regional jet) instead on a mainline narrowbody because you will be on a mainline narrowbody perhaps maybe even a widebody aircraft flying from the Northeast to Alaska. But more importantly regional jets have a totally different feel than a regular mainline jet. From NYC or NJ I would book a flight to perhaps Boston I believe most airlines are back to flying mainline jets on EWR-BOS and JFK-BOS routes on weekdays and the flight is around an a hour. Avoiding the back of the airplane also means you will have to pay more money and I'm not talking about first class although that is an option for you. I'm talking about EconomyPlus, Comfort+, or whatever other airlines are calling it now days. You get more leg room in those sections and you are close to the exit so you don't feel so trapped. Another thing I think helps with the feeling of being trapped is seat location meaning aisle or window. I personally like the window I like looking outside for most if not the entire flight, some people prefer the aisle. What I would advise you avoid at all cost even in EconomyPlus or Comfort+ are middle seats because they tend to increase the feeling of being trapped.

Since you already live in Long Island you're already familiar with the weather. I live in Chicago and I've done Anthem several times I've cruise out during January, February and March. Although I've never cruised on Anthem in November I would say for their day I would wear what you normally would wear on long Island during the month of November which I'm assuming is probably a lite jacket and long pants. By the time you get up the next morning it will be warm outside, at least it was to me. Coming from Chicago in January where it could be single digit temperatures hitting 60 degrees and climbing to 70 degrees on the day after departure is shorts, teeshirt and flipflop weather. However some people were still snuggled up in their winter coats perhaps 60 degrees was too cold for them. By day three everyone is in shorts, swimwear, not a single winter coat in sight. On the way back to Cape Liberty this year I was still in shorts, teeshirt, and flip-flops on the last day of the cruise. In my opinion the temperature was great and comfortable I didn't need long pants and long sleeve shirt until the sun set on that last night. But once the sun set the temps really took a tumble and by the time we pulled by into Cap Liberty the next morning it was 38 degrees outside. Again as a person who is used to cool/cold weather 65 degrees on the final day of the cruise was lovely. Knowing what to pack totally depends on you and your body type, if you are a person who thinks 60-70 degrees is cold/cool then you might want to pack accordingly.

They can't please everybody and play all the sports customers want to see. My suggestion is bring your own devise with you and watch Formula 1 on it. I know it isn't the same things as watching it on a large screen TV but if it is your own devise then at least you have control over what is playing.

The only person who can answer if it is worth an extra $3,000 dollars is you, because only you know your finances. I enjoy the suite life when I cruise but my finances will only allow me to cruise up to Sky Class. We got lucky and booked a Star Class suite on ur upcoming December cruise but that was only because of a unbelievable sale Royal was running. If not for the sale we would not have book a Star Class Suite on our December 10th Harmony cruise. One thing you don't want to do in my opinion is go into debt to go on vacation or upgrade a vacation.

Oh no they won't struggle to find places to deploy them in the Norther hemisphere winter season. The number of ports in the Caribbean that can accommodate an Oasis Class ship has grown over the past several years. It is my understanding that Royal continues to work with Islands in the Caribbean on port upgrades so Oasis class vessels can visit more islands. For the northern hemisphere's winter 2024/2025 season a deployment could for example look like this: Harmony, Galveston 7 night Western Caribbean cruises; Wonder, Port Canaveral 7 night Eastern and Western cruises; Allure, Port Canaveral 3 and 4 night Bahamas/ CocoCay cruises; Symphony and Oasis, Port Everglades 6 and 8 night Eastern and Southern Caribbean Cruises; Utopia and Icon, Port Miami 7 night Eastern and Western Caribbean cruises. I hope at some point you all Down Under do get an Oasis Class ship I really do. However, I still think any chance Australia has of getting an Oasis Class ship is directly tied to both China and Hong Kong. Both of these markets when they reopen need to see strong demand for cruising because Wonder of the Seas could then cruise the Chinese and Honk Kong markets from mid-April through early-October before repositioning to Australia from mid-October through early April for Southern Hemisphere's spring/summer season.

I love 270, I think the space in innovative I like that the audience can get that close to the stage and the action. It feels much more intimate than the traditional theater. The glass dome is more than likely the solarium. One thing Royal commented on with Wonder of the Seas is people absolutely love the fact the solarium has been climatized.

That is easy to say however there are some destinations that will not even allow unvaccinated guest to embark the cruise at the embarkation port but the cruise line will still allow the unvaccinated guest to purchase the cruise. In the fine print you will notice the cruise line will not advise you of your ineligibility until you are at the embarkation port. Some destinations will not allow unvaccinated guest to disembark the ship, while other destinations require unvaccinated guest to test 48 hour prior to ships arrival in port. Depending on the length of the cruise (lets say 7 nights) you could visit 3, 4, or even 5 ports depending on the embarkation port. From the US that could be up to 5 different countries with different entry requirements for unvaccinated individuals that the unvaccinated guest would need to look up first before they purchase the cruise. With NCL reporting a near 40% increase, Carnival reporting over 50% increase and according to the Today Show report a travel agent reported a 200%-300% increase I wonder how many of those customers are unvaccinated and how many of them read the fine print v.s. how many of them just booked a cruise bases solely off the headlines? I wish everyone was as responsible and diligent as you but if entry requirements don't change for the unvaccinated this will certainly blow back on the cruise lines. One last thing if people have purchased non-refundable cruises and they don't have travel insurance and they don't find out until they arrive at the embarkation port that they can't even board the ship, correct me if I'm wrong but I think the normal cancellation policy applies, which means they loose all their money. How do you think that will play out port-side?

Twangster is absolutely correct both NCL and Carnival have buried their policy verbiage so deep that this morning even the Today Show on NBC which did a report on cruise lines dropping testing and vaccine requirements missed, didn't read it and did not report on it. All they did was focus on the headlines NCL, and Carnival have made over the pass few weeks with their announcements, and the fact that NCL is now reporting a near 40% increase in bookings, Carnival is reporting booking have double since their announcement. They also had a travel agent whom they interview who reported that his agency has seen a 200%-300% increase in cruise bookings and he didn't even mention anything about the warning to unvaccinated travelers. There was no mention at all in the NBC piece this morning that unvaccinated individuals should read the fine print before purchasing. If local regulations don't change at destination I fear there will be a lot of angry and irate passengers at the embarkation port when they are denied boarding because they do not meet entry requirements.

@bobroo I found an article from 2019 that went into a little more detail about this disagreement between San Juan and several cruise lines. In the article it is reported that Carnival Cruise Line in addition to Royal Caribbean had grown increasingly frustrated with the conditions/infrastructure of the docks, the Port Authority in San Juan had not invested any money in the docks and their financial situation at the time in 2019 didn't allow them to invest in money in upgrading their docks. It was reported that Puerto Rico back then was looking at privatizing the cruise docks although the article does not divulge which company they were looking at. However it is reported in the article both Royal Caribbean and Carnival asked the local government to stop the sell or privatization because both cruise lines were willing to invest their own money into repairing the docks. (I'm assuming if both Carnival and Royal wanted to repair the docks they would have also taken the time in upgrade the docks to handle larger ships.) Their offer was rejected at which point Royal decided they would pull out of San Juan. However now in 2022 San Juan signs a deal with Global Ports Holding this company manages ports around the world just look at what they doing at Nassau's port. I think this is a deal both Royal and Carnival can get behind. I think the whole reason behinds Royals frustration was do to the fact that the Port Authority had allowed the port and docks in San Juan to fall into such disrepair and they didn't have money to fix it and who knows how long talks or negotiations had been going on. At a certain point Royal and Carnival was like we will pay to get this fixed (probably because it was impacting their customers experience) and that offer was turned down Royal decided to pull its ships. Luckily for all everything worked out Royal is still sailing from San Juan and the contract to privatize was awarded to Global Ports Holding. https://www.theweeklyjournal.com/business/royal-caribbean-cruise-ships-canceling-calls-to-san-juan/article_adf16aa2-1084-11ea-9748-b31d04b39438.html

Well, welcome to the 21st century where the more money you spend with a company the greater the perks. If you want the perks that come with grand suite then purchase a grand suite or higher. When I first stated cruising I could not afford a any suite it wasn't in my budget. However things have changed for me financially and now I can comfortably afford Sky Class suites. My husband and I had achieved diamond status before we were ever able to afford suites and when we first stated cruising we could only afford 1 once a year in a balcony. Loyalty has nothing to do with perks we now get onboard when we book a grand suite or higher. Take a look at the airline the perks are different if you book an international a basic economy ticket v.s. a business class ticket. You loyalty to the airline is not a factor. You could have been loyal to an airline for 30 years and purchased a basic economy ticket and I come along no loyalty at all but purchased a full fare business class ticket I get perks that you don't get. You might as a member of their frequent flyer plus get to go to the general airline club where everyone goes. However, I because I purchased a business class ticket get access to the premium club within the club that has way more perks and benefits than what you find in the regular club.

Can to share with the rest of the class what you are talking about?

You are absolutely correct and I completely forgot to say turn on push notifications because with that feature enabled you get instant updates and can make changes to your own reservation without wasting time standing in line to speak with a customer service agent. I tell my family and friends this: You are Wasting Time Standing in Line. If your flight is canceled on the day of departure the worst thing people do is run to the customer service line. Get on the app and take care of it yourself because every flight that the agent can see is also on the app so while you are standing in line to speak with an agent the next flight, and the next, and the next are all being booked solid. By the time you get up to the counter the agent is like the earliest I can get you out confirmed is 4 days from now.

I posted something related to this topic in the Other Travel forum, under the heading American cancels 90,000 flights. A few weeks back American quietly announced they were cancelling 90,000 flights between August and the end of December. It was a pretty long post I would suggest just going to the Other Travel forum and read the post in its entirety. However that 90,000 flights equated to around 18,000 flights per month which is a staggering number in itself. As if 18,000 flights weren't bad enough just 3 days ago American, Delta, Southwest, United, Frontier, JetBlue all announce more cuts this time to their November schedule, with American Airlines leading the way. It was announced a few days go during the month of November American would now be canceling 28,607 total flights (that equates to around 953 daily flights American is pulling off their schedule), Delta was cancelling an additional 4,396 flights (around 146 daily flights), United was canceling an additional 900 flights (30 daily flights). Southwest and the other carriers have not yet released hard numbers but they are also announced additional schedule reductions through the end of the year on top of what they already announced back in May or June of this year. My advise is even if you booked your airfare using Air2Sea or a TA if your flight is impacted know your rights over the past 7-8 years the DOT strengthen the passengers bill of rights. Know your rights as a passenger, be your biggest advocate, and download the airlines app. I can not stress just how important it is to have the app on your phone. As a result of covid, the shut down, social distancing airlines have really poured a lot of money into their apps making them much more user friendly and you will be surprised how much you yourself can accomplish on the app never having to actually speak to an agent. If you can't get it done on the app call the airline directly or many airlines either rolled out or enhanced their text to chat feature.