 Posts

497

Joined

Last visited
Recent Profile Visitors
The recent visitors block is disabled and is not being shown to other users.
JasonOasis's Achievements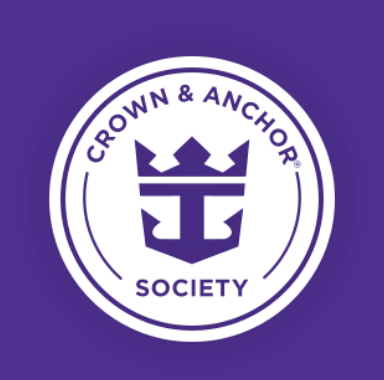 Diamond Plus (6/7)
600
Reputation
WAAAYTOOO reacted to a post in a topic: Carnival Cruise Lines taking 2 more ships from sister company Costa Cruise

4ensic reacted to a post in a topic: Carnival Cruise Lines taking 2 more ships from sister company Costa Cruise

Just don't tell me they've ran out of Vodka, Belvedere is my preferred brand but I'll take Tito's as well.

During a conference call with investors Carnival Corporation refused to rule out selling one or more of their 9 brands to raise cash. Carnival did not dispute rumors that they could sell their Seabourn brand, Holland America brand or other brands as means to raise cash all the CEO said was the company would evaluate all options including the sail of brands. It was revealed that because of the Covid shut down Carnival Corporations debt has ballooned to $35.1 Billion dollars and the interest on that debt is costing Carnival $120 Million dollars every month. Carnival reveal that while they are doing extremely well here in the U.S., they are not doing so well in Europe. Although other cruise lines are doing well in Europe Carnival Corporation revealed they have experiencing more as they put it "challenges" in Europe in regards to demand. This is why Carnival is taking 3 cruise ships from Costa one in 2022 will go permanently to Australia a 2nd Costa ship will set sail from New York starting in 2023 and a third Costa ship will set sail from Long Beach in 2024. According to Carnival's CEO they are moving and will move ships from brands that are experiencing weaker demand to brands where demand is strong. https://thepointsguy.com/news/carnival-corporation-cruise-brand-sale-question/

WAAAYTOOO reacted to a post in a topic: Is There a Crack in the Impenetrable Cruise Vaccination Wall ?

Carnival Cruise Lines just announce effective immediately they are ending their policy that required all unvaccinated guest to either either book a shore excursion through Carnival or remain onboard the ship in ports of call. While Adults traveling on Carnival were required to be vaccinated Carnival did allow unvaccinated children and teenagers to cruise as well but they couldn't get off the ship unless they were on a Carnival sponsored shore excursion. That policy ends NOW, but there are a few exceptions there are some islands in the Caribbean that still require all passengers who disembark be fully vaccinated. The ports of call that still require all passengers be fully vaccinated are San Juan, Bonaire, Grand Cayman, St. Kitts, Tortola, and Gran Turk. This is a small but major step back to normality. I still don't know when the overall vaccine requirement will be dropped but it appears that a majority of islands in the Caribbean have dropped vaccine requirements for passengers to disembark cruise ships.

I think a lot of the complaints this past winter and early spring were outside of Royal Caribbeans control. My husband and I were on Symphony on a 7 night cruise this past October 2021 and Chops was amazing. The steaks, the sides the bacon the deserts were all amazing in fact we had unlimited dinning package and we ate at Chops twice during that cruise. However on our 12 night Anthem cruise this past January 2022 Chops was terrible and they didn't even have all of the items listed on the menu and the items they did have were not high quality that we expect from Chops, but I think most of it was due to supply chain issues and disruptions where Royal simply couldn't get the quality of product they normally would for Chops. Every other restaurant we ate at on Anthem during that cruise the food was amazing. We going on a free 3 night cruise July 1-4 on Freedom thanks to Casino Royal and we already are looking forward to going back to Chops, and we also have a B2B cruise on Harmony this coming December and we will be booking the ultimate dinning package on that cruise with Chops at the top of our list.

JasonOasis reacted to a post in a topic: Just Back from Rome Interporting Cruise - Here are my thoughts

JasonOasis reacted to a post in a topic: Carnival Cruise Lines taking 2 more ships from sister company Costa Cruise

Today Carnival Cruise lines announced that in addition to Costa Luminosa which will sail from Australia later this year Carnival will also take Costa Venezia and Costa Firenze in 2023 and 2024 respectively. Unlike Costa Luminosa which was built in 2009, and is over a decade old Costa Venezia was built in 2019 and Costa Firenze was built in 2021 when factoring in the global shut down of the cruise industry that makes these two ship practically brand new. In an article on the website The Points Guy Carnival is on the record saying they will NOT rebrand Venezia or Firenze instead Carnival will sell cruises on these ships as Costa by Carnival. They are calling it a brand-within-a brand and as such Carnival is saying as a result of not rebranding these ships passengers will be able to enjoy Italian ambiance, culture, and food but at the value they've come to expect from a Carnival cruise. According to The Points Guy Carnival hasn't released any itineraries for either of these new Carnival ships but did state Venezia would set sail from New York and Firenze would set sail from Long Beach once they are delivered to Carnival. While this may be seen as good news for Carnival customers it means Costa Cruise Lines which Carnival Corporation owns would be left with just 10 ships in its fleet. At a time where European juggernaut MSC Cruise lines is expanding like wild fire in Europe and other places around the world and adding new ships it does beg the question what is going on over at Costa Cruise Lines that they need Carnival to take now a total of 3 ships off their hands? https://thepointsguy.com/news/carnival-to-get-more-costa-ships/

We always prepay gratuities but we also tip at the stateroom attendant at the beginning of the cruise. We generally will give them $75-$100 dollars cash, my husband and I have found in most cases it results in better service. And in many cases we will tip them an extra $20-$30 dollars at the end of the cruise if we feel like their service was truly exemplary. Even though we stay in suites we don't use the suite concierge often, there are some cruises where we never even walk in the suite lounge so we don't tip the suite concierge separate from the prepaid gratuities.

Adventure of the Seas, she was the first cruise ship I ever sailed on and after my first 7 night cruise I was hooked. I've sailed on Adventure multiple times and it is always a great time. Of course there is Oasis Class but most people love Oasis Class however a ship that I believe is underrated or looked over is Anthem of the Seas. I've done the ferris wheel once on Oasis Class ships and I don't know but I felt like i was to old to be on a ferris wheel, but on Anthem with the bumper cars it is the best it's like I'm a kid again at Six Flags Great America and the whole idea behind the SeaPlex is great. Then there is the entertainment, every time we've been on Anthem, Royal knocks it out of the park with the artist they book to perform in the Music Hall. I don't know who is responsible for booking the artists for Music Hall but whoever they are they are great at their job. Then combine that with the shows We Will Rock You and Spectra's Cabaret, and you can rock out on Anthem from start to finish.

Suite Snob reacted to a post in a topic: What Was The Best Theater Show You've Been To (On A Cruise) And the Least You Liked?

Favorites: We will Rock You, Hair Spray, Spectra's Cabaret and all the Aqua Theater shows and I also think Royal has some great shows on all their ships that have ice rinks. Least Fav but sat through the entire performance once but never again: Cats, Moma Mia, Grease, and Flight. Was confused maybe drunk (don't judge me) but left during the second half of the performance: The Gift.

JasonOasis reacted to a post in a topic: What Was The Best Theater Show You've Been To (On A Cruise) And the Least You Liked?

I've seen Royal play live sports on TV's in the casino on the cluster of TV's near the bar on Allure, but who goes to the casino to watch TV? LOL!!! There have also been a few times where Royal has shown live NFL games on the screens in the Aqua Theater when it is not in use. However, if you really want to watch the Stanley Cup Finals on your cruise I would suggest you once again bring your iPad, purchase the internet package and watch it on your personal devise because there is no guarantee that they will have the finals on any of their TV's.

I've done several Halloween cruises prior to covid the party always takes place on Halloween 10/31 although you will see decorations up starting the morning of Halloween. This past year 2021 we were on Symphony it departed on 10/30 for a 7 night cruise the party (was not really a party in the normal sense) took place on 10/31. So if your cruise ends the morning of 10/31 and you are looking for a Halloween party on 10/30 that isn't going to happen, the party takes place on Halloween.

I think this really shows just how much COVID has change the cruise industry's outlook in China. Genting Cruise Lines had some very ambitious plans prior to COVID. If I remember correctly they were looking at expanding the company's Dream Cruise Line brand throughout all of Asia then eventually expanding into Europe and perhaps even offering cruises in the US under the Dream brand, and now they are scrapping a 200 gross ton new build. I hope these ship yards in Germany find a way through these difficult times.

Does that mean your booking your next cruise on Carnival Luminosa

She will be brand new to Carnival Cruise Lines but she has been sailing around Europe and the Mediterranean for 13 years, under Carnival's Costa Cruise line brand. Originally Carnival was going to take the Costa Magic (a larger ship) and repurpose it into a Carnival branded ship but changed their minds and will now take(the somewhat smaller) Luminosa instead. I guess this is Carnivals answer to Royal sending Quantum to Brisbane.

A couple years ago (again) was before COVID it has only been a little over a year since cruising resumed in the US. Royal did say the ship would be amplified in 2020, they said the same thing about Allure of the Seas. Stop trying to make it appear as though Royal Caribbean engaged is some kind of deceptive practice when both these ships were scheduled to be Amplified in the Spring of 2020 and then the world shut down in the last week of March in 2020 and weeks later Royal announced later they were temporarily pausing the Amplification project to conserve cash. During early days (most of 2020) of the shut down Royal Caribbean was burning over $1.2 Billion dollars every quarter, with a cash burn rate that high you still expected them to amplify ships? Really???

I've experience it as well sometimes the input button works and sometimes it doesn't because they've disabled it. To get around that what I did was purchase a universal remote (that I always cruise with) that works with Samsung TV's and that has alleviated that problem for me.