 Posts

198

Joined

Last visited
Recent Profile Visitors
The recent visitors block is disabled and is not being shown to other users.
Pattycruise's Achievements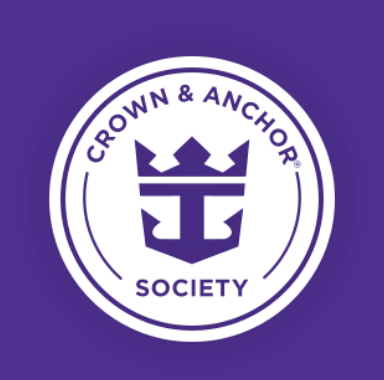 Diamond Plus (6/7)
145
Reputation
We sail this Sunday. I booked only a few weeks ago and the earliest I could check in was 2:30. I've checked frequently with no openings available (except later). Today RC sent an email we sail away at 5:00 (instead of 6:00), and never mentioned the "new" available check in times, from 12:00 on!

Can you purchase 2 balcony's or one balcony and one interior or ocean view for cheaper? If you book as a solo traveler in those cabins you still get 4 pts per night. I'll be going on my first solo cruise while hubby stays home to work. He'll still benefit from my points

Royal has opened the check in times I was about to get a time earlier than my 2:30 I had. We are also departing earlier (5:00) I received the departure notice for 5:00 via text and email. It made no reference to additional check in times, someone posted that in FB.

I never knew how the TA gets paid. I just switched from the company recommended here because I felt the agent was inattentive/unreachable for a few issues and OBC, not a cent. Now I've gone with an agent I met onboard my last sailing. LOVE her personality but when I find a 20% off on Celebrity sailing extension, and it saved me $800 I have to wonder "where was THIS TA when the sale started?" I think I just draw the short straw and think every agent will provide excellent service and I have a hard time parting with someone I want to "give another chance". So if I decide to book using Next cruise on my upcoming cruise, I know I can sign the waiver to Ditch the current agent, but will the current agent be able to tell? I've got 3 more cruises booked through July with her and I'm unsure if I want to give her additional business.

Someone posted in a FB group that we need Bahamas Travel Visa done. I've not seen that in the required documents anyone been on oasis or any ship with port stop in the Bahamas and can advise? btw-I know it was required when we sailed directly out of Bahamas, thank you!

Please share the site to see the ships in port at CoCocay. I'm looking for Nov 8, 2021 but I'd also bookmark for future cruises. thank you!

Curious, what ointment was it?

I agree . 60 to someone north of NY is likely "shorts weather" where's 60 to a Floridian might feel like it's time for a parka!

I was on Adventure, deck 10 owners suite (part of Royal up) . I wouldn't do that again. I'm a late night person but the dragging of chairs at 11pm/midnight and again at 7am/8am was ridiculous. (It also sounded like POUNDING noises. Ive no idea about Freedom.

I didn't get an in cabin sheet last cruise. Very irritating. (Adventure 8/7) I went to guest services and they insisted it was in my cabin, then they finally pulled one out something must have been "off" in regards to the offerings, because they accidentally gave hubby a second glass of wine at dinner, and it wasn't a BOGO or whatever discount -doesn't matter-he didn't ask for it, didn't drink it, and we had guest services remove it

Baked Alaska reacted to a post in a topic: Cruises 10/1/21 thru 12/31/21 Final Pmt NOT due until 30 days before …..

Some CVS don't do travel tests snd they just show as "unavailable for appointments ". Look for other CVS in your area. The closest CVS for travel testing to me is 45 minutes in 2 different directions. (If I were sick I could go -0 minutes down the road) my options are CT or NY I hesitate to go to CT as a NY resident because I remember we couldn't do that when testing initially became available so I'll be driving to the NY location that's 45 minutes from me.

I;m glad they extended the sale, somehow I missed this! I just saved about $1,000 Constellation out of Barcelona July 30

Are you not permitted to use the tests Royal Caribbean sells?