 Posts

1,661

Joined

Last visited
ChessE4's Achievements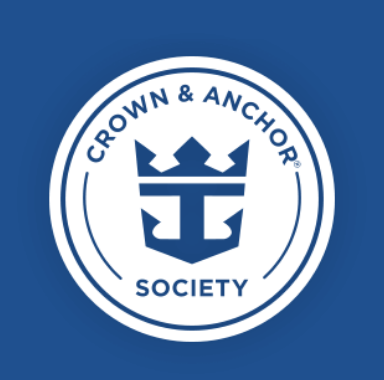 Pinnacle (7/7)
1.1k
Reputation
We snorkel with our own equipment at Chill Island. I strongly recommend a vest (we bought one from Amazon), as I once got caught in a strong current trying to return to the beach.

Let me give you an Air2Sea example. They have us on a 10:05 AM flight in Barcelona with the ship due to dock at 6 AM. My agent says Air2Sea wouldn't provide the option if we couldn't make it. So you arrive one hour later and depart one hour later. I am thinking you will be OK if you try self-assist. It seems like flights are more likely to be delayed than moved up (your chance an exception). Just my 2 cents worth.

1.5, I wear a suit one night and slacks, coat and tie the other. My wedding tuxedo, which I felt obligated to wear a few times to amortize the cost, now sits in my closet at home. My wife dresses in a nice outfit, but not a gown. She has a fancy blouse, fancy pants or skirt, and the pearl necklace she bought from Royal on a previous cruise. She leaves diamonds, etc. at home.

I think the Key is priced per person, so it probably is more than just a 1 device Voom for one person. My wife and I can share a 1 device package so we don't want to pay Key x two for Intnernet. We sailed the Grandeur many times out of Baltimore. The Centrum is a blast. I don't think you will have problems finding a location for your beverages. We occasionally purchased a soda package as we are not big on bottled water (ship water is available and fine to drink). There really are a variety of complimentary drinks such as plain water, flavored water, lemonade, milk, coffee, decaf, tea, and sometimes punch. The Cruise Planner should describe the available drinks for each package. Other posts have explained them.

Concur. Was just on Mariner last week. I think Ellington's is the dance floor/night club while Viking Crown Lounge has the bar and view. However, I could be wrong!

I had my first snorkeling experience at Labadee, and it was great (an excursion). I don't know what sort of excursions are available today.

Last week lobster night was not on either formal night (Mariner). Can't explain why they changed. This was an 8-night cruise with formals on 3 and 7; lobster was night 5.

Our experience last week was similar. The macaroni and cheese needed a little more seasoning or "something", but the filet mignon was super, as were the tater-tots and dessert (apple pie).

You might want to check the calendar in cruise planner. We have a cruise in October, and the planner shows a revised itinerary even though Royal's booking site doesn't. We have asked our TA to check into it. Other than that, it took 2-4 weeks for our ABC trip (DR and Coco Cay cancelled) to update after it changed.

On our 18 June Mariner cruise, here is what we observed. First, we were allowed to board just after Diamond + but before "scheduled times" were called. So at Port Canaveral, we boarded about 11 AM, and our check-in was 11-11:30. The coffee/cap machine was broken, so I used my coffee card for espresso drinks. Between the two of us, we had 64 or more vouchers (not sure what happened day 9) and used 38 of them on wine, sodas, and mixed drinks. So we couldn't use all of the vouchers although some days I did. The top tier party was brief, but we got to hear the orchestra play for 30 minutes. Live music for me is a perk, especially at 10;15 AM. The lounge wasn't crowded - must people got food and moved outside to the night club for a great view. On formal nights, the lounge was busy, but we always found seats in the night club. My only complaint (other than the broken espresso machine) was that one bartender was conservative in making the drinks, but elsewhere we got decent-sized glasses of wine. I think the voucher system worked great -- folks got their drinks at multiple locations. No, Diamond benefits aren't being cancelled, and we benefited a great deal. We even used our two free days of Voom (one day each).

If you have an agent, the agent can see about rescheduling. What I read is that the airfare isn't covered by Royal's cruise policies, but I don't know what type of supplemental travel insurance you may have. If you don't have an agent, and you are thinking of rescheduling your cruise, I would talk to Air2Sea. If you are a Crown and Anchor member, then CAS may have additional information for you. Air2Sea has some FAQs you could check out. When I viewed them, the question about refunds for cancelled tickets was raised. Whether you get a refund depends upon the conditions of your original purchase (did you purchase a refundable ticket?). Also, some airlines have Covid policies, so your carrier might provide relief. Remember that Air2Sea acts like a travel agent to get tickets offered by the carriers. You can investigate what your carrier's policy is on "covid cancellations" or "covid rescheduling". Best of luck!

I echo the support for the crew, but I especially like the Royal Caribbean singers and dancers. The singers are often spectacular, as in my recent ABC cruise. The specialty dining food quality and service is better than I remember (except Johnny Rocket, which tends to be over-crowded). So overall, as others have stated, the value is good.

We check a smallish bag with the porters when we plan on snorkeling - fins, masks, etc. No problem. Just make sure you tag it.

We found emed test kits easy to use. I now recommend them. I also recommend masking on the ship when you go into an elevator. My wife got Covid on day 7 although we didn't know until we got home. We masked most of the time, but you never know about the person sitting next to you when you are eating or drinking. I tested negative when we got home, so it's hit and miss on the ship. But to get to the ship, emed is just fine.