 Posts

1,373

Joined

Last visited
ChessE4's Achievements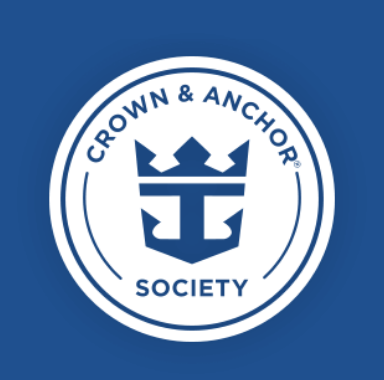 Pinnacle (7/7)
891
Reputation
We sailed Grandeur many times out of Baltimore, and seas weren't a problem when we had forward rooms. There was some noise, however. So I would check room location with respect to restaurants/kitchens/casino, depending upon the deck.

RWDW1204 reacted to a post in a topic: How long does it take you to break your pre-cruise diet once you board the ship?

We break our pre-cruise diet the night before the cruise when we eat out at Coco Beach for a Port Canaveral departure. Other than that, our first dessert, usually in Windjammer spoils our "healthy" salad lunch on Day 1.

You might still find it cheaper a la carte if 2-3 drinks per day. Keep in mind there are various specials throughout the week, free Crown and Anchor drinks, sampling the booze in duty free, or even buying into a "wine tasting activity".

The primary purpose of travel insurance is to provide protection assuming your cruise does happen. It is separate from Cruise with Confidence. You could have an accident enroute, lose luggage, have an accident on the cruise, etc. If you purchase travel insurance and your trip is cancelled, you can probably transfer the coverage to your "replacement" cruise. (Allianz allows this.)

While most people are trusting, there have been occasional thefts on board or at private beaches. Therefore, I recommend a back-up plan. We have the phone sized lanyard cases previously described, and we alternate using the water so one of us can "guard" our stuff. 98% of the time you will be OK by "covering up", but be prepared for the 2%, even when on an excursion that offers "lockers". The ships are generally safe, but can be quirky. I had a wallet returned to me, but not a baseball cap I left in the MDR. Have a great cruise!

For future, there are phone sized lanyard holders with double seals. I like keeping some items close to me when walking to excursions. Then I can use backpack as suggested on small boat. When taking sunscreen, use reef safe.

Normal clothes for a nice restaurant. Outside it can be breezy and under sail.

We arrived the same day in Europe twice, largely due to my son's school schedule and the high cost of hotel rooms for a party of 3 (Spain insisted on two rooms). We survived hiccups along the way -- flight cancelled, then train broke down, then planes changed. I wouldn't do it again to Europe, but with Air2Sea and trip insurance, we really thought it would work. And it did. The time of year makes a difference (we did this in summer), and I always had a list of back-up connections. Going to NZ, we made it appoint to travel a day early, and guess what -- the airlines lost our luggage....That broke my wife's heart. All you can do is plan with the best information you have, carry insurance, and be determined to ride out the ups and downs.

I think you should try it at least once. We will try a JS on our next Mediterranean cruise in the fall. For us, the cost seemed reasonable, but that isn't always the case. With all of the Covid frustrations, I think it's OK to splurge on a special trip.

I hear what you are saying and agree that positivity rates on cruise ships aren't alarming, but we can't make the scientific comparison you suggest because of sampling issues (we didn't randomly assign subjects to each sample, and sample sizes vary, etc.). I happened to read Virginia stats this morning, and I believe the infection rate among fully vaccinated people was about 1.5%, double that for partially-vaccinated, and 4 times that for unvaccinated. There are still sampling issues, but these data and those from other states are perhaps more like apple-to-apple comparisons that show the benefit of vaccinations. Back to cruising, I don't believe it is riskier than land-based vacations, and I believe it is actually safer. I think you brought up a good point.

You might check that your cruise wasn't recently cancelled. We were cancelled by Royal the day after we received our cruise documents.

I really appreciate the update, but where can I confirm? We talked to our agent yesterday, and it was still on. Thanks! Belay that request -- my wife just found the notice others posted.

Another member recently posted his experience on this. See (from Saturday) the post: Getting off ship after cabin isolation

Congratulations on your results! Have a great cruise! I am definitely envious...

Ham and cheese crepes in Villefranche.