 Posts

2,368

Joined

Last visited
ChessE4's Achievements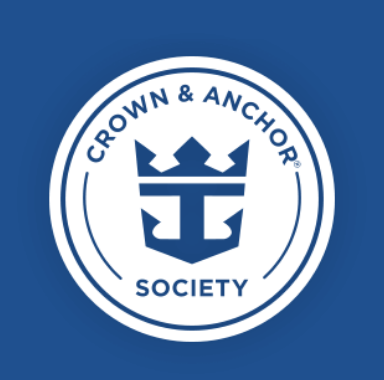 Pinnacle (7/7)
1.6k
Reputation
Yes. Here is example. We had a poor Cinque Terre experience last fall due to massive crowds in November, when high season should have been over. But another tour of Portofino and one nearby village got good reviews. We had no way of evaluating the two options before we booked.

Your Royal excursion tickets will tell you when and where to meet, typically on the pier just before shops. Allow 15 min to walk to meeting point. 3rd party tours are usually just outside secure port area. I leave stateroom 30 min early due to crowds, elevator time, etc. We have done the large group Chacchoben tour of about 5 hours. Can't remember exact name. There is a small group tour for a few $ more. We liked the tour, including wild monkeys!

Cozumel has more shopping. Costa Maya has, well, Mayan pyramids. CM also has Lake Bacalar, which offers water activities, but the village of Mahahual tends to have a lot of seaweed unless you get a day pass for a resort that cleans the beach.

I think you need categories. Beach excursions different from walking tours or drive-around tours, etc. The category changes evaluation criteria.

I wouldn't plan on long days with young children. Our son was 13 when we did Royal's Med cruise with all day tours. Last fall Europe was incredibly crowded, complicating parental tasks. Maybe pick one longer excursion?

We have stayed at Best Western in Cocoa Beach in order to enjoy the beach before the cruise. However, they raised rates considerably in 2022, so we actually stayed at the Hampton Inn next to the Brevard Zoo off I-95 south of the port (Melbourne-Veira). We used Goport for parking. We had previously tried the Radisson, but found the shuttle to the port was managed poorly, rates were no longer competitive, rooms were dated, and the pool was noisy. Might work for a family, though. Others have said the airport motels are more economical, but I don't know what you want to do with your extra time.

Forgot to pack dress socks once (for formal night attire), and I couldn't buy them on the ship or at any port. Other than that, not taking enough $$ or Euros ashore when in port. Food is always more expensive than you think....

You've seen comments from 2023 travelers. We took three cruises in 2022, the last in December, and we found customer service was good, although there were a fair number of new employees. All staff seemed eager to help. We did miss some entrees in the Main Dining Room, and My Time Dining was mediocre on one trip -- we waited too long despite having reservations. In Windjammer, breakfast and lunch buffets seemed better than dinner, but our sample size for dinner was small - just once in three cruises. In my experience, as long as one has reasonable expectations, a Royal cruise experience is a lot of fun. I also think that Royal will sort some things out in 2023 as more feedback is accumulated from frequent cruisers.

When we changed planes in Frankfort for Barcelona, we had to make sure and follow the signs for passengers with connections. You don't want to exit to baggage claim unless you are instructed to do so.

Apple blossom. It's good, but I also liked the chocolate cake.

No suit required. Yes for slacks and a collared shirt. I wear a sport coat and tie but you don't need to. The bottom line is that you choose what to wear, although shorts, flip flops, swimsuits, etc. should be avoided. There are lots of threads on this topic.

At St. Thomas our son enjoyed the zoo and glass-bottom boat excursion when he was at the 9-10 year old stage. At St. Maarten there are excursions that drive around the island so you see both sides. Ours was a progressive food tasting excursion. Maybe you'd be better off going to a beach there?

No, this is the one at 5002 Seawall. We purchased the package with Royal, but I believe we overpaid -- saw the invoice price for the room when we checked in, and the hotel received much less than we paid. Therefore, I think the better deal is to contact them directly. Seawall is the road next to the beach. There is a hotel restaurant with live music at night, breakfast buffet costs about $15-18, but you can walk to other restaurants. I'd say it's 1.5 to 2 miles from Port. Holiday Inn Resort Galveston--On the Beach. It isn't brand new, but it is maintained adequately. There are several other hotels on Seawall, some closer to the port.

We recommend Hotel Colon which is next to the old cathedral. Now I can't tell you what the current rate is, but the sevice was great and you can walk to Las Ramblas. The hotel booked our cab to the port, spoke English, etc.