 Posts

1,253

Joined

Last visited
ChessE4's Achievements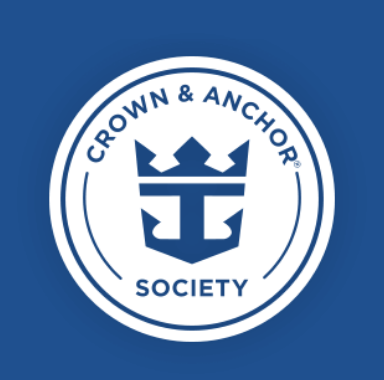 Pinnacle (7/7)
785
Reputation
I think you are missing my point. It's not about you at all. Social conventions are about others, not ourselves. But I realize that many people want a more casual experience all of the time, not just some of the time. This is why the casual venues exist, and this is also why one can lobby Royal to change policies. Many people are also foodies, and they seek out specialty restaurants entirely for the menu, not the ambience, of which attire is a part. At any rate, I have said my piece, and my wife and I wish everyone a great cruse.

As others have stated, you can get away with shorts in the MDR, and we had to do that when the airline lost our luggage. But consider this: There are many casual venues on every ship, but only a few where "nice" clothes are suggested at particular times. If you were celebrating an anniversary, wedding, quinceanera, or other special occasion, wouldn't you like a designated dining option where most of the patrons "dressed up" to create a suitable atmosphere? I only ask for 1 night a week of consideration for others who are trying to make a special event truly special. We were told on Oasis class that Central Park 150 was such a place, but we found more casual clothes there than in the MDR on formal night. (We have found specialty restaurants not special at all.) We accommodate everyone -- who knows what circumstances lead them to wear what they wear? But the flipside of that is for most patrons to respect the desires of celebrants on a designated special night (formal night). We've always observed on Formal Night that most guests dress nicely in the MDR. Whatever you choose to do, have a great trip! Just think a little about other guests and the impact your choices may have. Dress probably isn't as important as other behavior (we once had a loud drunk in the next stateroom who drove us bonkers), but everything we do on a ship does impact others.

Another vote for Radiance Class because of Centrum, movie theater, and sightseeing at the top of the ship. We also like any ship with a promenade, but our big pet peeve about Oasis class is that we don't like the Broadway shows. We prefer smaller vessels that focus on Royal's signers and dancers. Love their shows!

My 5 Feb 22 cruise still lists Grand Cayman as a port, so I am waiting to see if that changes. Others have posted about Costa Maya as a substitute port, but we haven't heard anything from Royal or our agent.

Thanks, but only a few were posted when I checked last night, like 5 or 6 for each port. I noticed the same thing for a Med cruise later in the year.

Concur with everyone else, but always take a photo of your card as backup. We have stickers for shots #1 and #2 (no signatures), and handwritten information/initials for shot #3 from CVS.

I have been unable to locate it. I used to be able to make selections at the C&A website. So I, too, have lost the bubble with the new Cruise Planner accessed through C&A.

When the Serenade replaced Rhapsody in August, all cruise planner purchases were wiped out. Now beverages and such can be rebooked, but not excursions, which still show Australia. Anyone out there been able to rebook excursions on the Serenade for early 2022?

I agree with what has been said already. I always pack a pair of shorts that can double as a swimsuit. (Some sort of a plaid design that dries out quickly). Then I wear long pants with a collared shirt onto the ship in case my suitcase doesn't arrive until after dinner. I switch to shorts once our room is available and keep my long pants in reserve. I switch my collared shirt to a T-shirt. I know a lot of folks don't care about MDR attire, but I am old school and in a nice restaurant I feel more comfortable in long pants and collared shirts. Sometimes we don't get our suitcases until after dinner.

On a similar but different note, we had a recent experience with Rhapsody being replaced by the Serenade (same dates), and I lost the OBC I had purchased with points. However, my TA arranged for our promotional OBC to be reinstated when Royal updated our reservation on the new ship. So I'd recommend talking to your TA, if you have one, as the other posts have indicated. I am not worried about the other $50 OBC I lost since Royal upgraded our room. Another benefit of having a TA....

Yes on the TA. When we cruised out of New Zealand, our TA arranged our visas.

While being Diamond offers some perks, I myself wouldn't pay the extra $$ to get there faster. Instead, I'd put the $$ towards another cruise. PS. When we sailed out of Southampton, we enjoyed the Canaries! That is typically a longer cruise with more guest nights, which is another way to spend your dollars.

I agree. On our next cruise I plan on using my camera phone to document the superior service we receive.

We've done 12 nights and 14 nights, and find we are getting a little tired of the cruise. Annoyances seem to accumulate at that point, such as when the Noravirus outbreak interfered with the buffet and Diamond lounge experiences. Laundry also begins to be a factor. That said, I am willing to push it for 3-4 weeks. Since we lost our cat a year ago, we are less concerned about being gone for a longer period of time.

PS. I have noticed that very few excursions are being offered for our future cruises, and the ones shown were the more expensive, small-group variety.