Posts

160

Joined

Last visited
Recent Profile Visitors
The recent visitors block is disabled and is not being shown to other users.
CrimsonCruiser's Achievements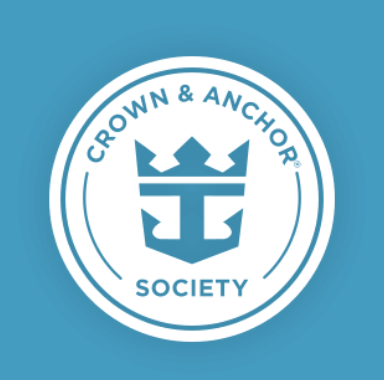 Diamond (5/7)
171
Reputation
Still fine tuning our list as we navigate to being pro cruisers but i simply cannot cruise without those dollartree battery operated tea lights liquid handsoap suction hooks for the shower Multi-port usb plug Cruise. Binder! (honestly such a life saver before, during and after the cruise!) Some things I'm trying out and may get added: luggage tag holders mini clock with light (why don't they want me to know what time it is?!! hahaha) cup holder bags

Yup! same! There's something both really relaxing and really exciting about putting them on at that stage. Like both 'finally we're at the last step' and 'OMG IT'S HERE!'

I've wanted to do this but I scared of the baggage handlers at the airport getting confused and either ripping it off or losing my luggage

I would have said 100% a suite is worth it but on Freedom with so much to do and for such a short trip...I think a balcony is okay. The perks of being in a suite are great (my favorite being the double points and the complimentary room service from both the regular menu AND the MDR) but if you're not planning on spending at least a full day in the room to enjoy the space and room-related perks...it's okay to skip here.

yup! It's usually toward the end of the cruise (second formal night on 7+ nighters and I think night 4 or 4 or ones less than 7). At this point, lobster tails are part of the main, complimentary menu and they are as unlimited as everything else in that section. And yes, the staff is well aware that people go CRAZY with it. I've never heard of them running out or limiting people.

I'm pretty sure my answers will echo what other have said but...I want to toss my 2 cents in anyway hahaha Main dining room questions: Yes, the dining rooms all connect across three decks and depending on where you sit you can look up or down to the others. For the purposes of organizing guests, however, each floor is treated as a separate dining room with its own name and everything (usually following a theme). You will be assigned a dining room on your seapass card and that's the one you go to whenever you want to eat in the MDR for dinner. (I believe lunch and breakfast, due to the lower crowds, are all in one room) It does! There are about 3-5 standard items that will always be on the menu for each category (apps, mains, desserts) and 3-5 new items. I personally like to aim for the new items since they are usually unique to the chef onboard or maybe inspired by the port we were in that day. But the standard items ensure that I will never not have something I'm not going to be happy to eat. While I haven't personally tried it, I have it on good authority that you can order as much as you want in the MDR and while you might get funny looks for choosing to have all apps for dinner, I don't think they will get mad at you. We have skipped apps or dessert and the ship doesn't come crashing to a halt out of shock hahaha. I've also heard you can ask for smaller portions of the mains if you are just curious but don't want to potentially waste a full plate of food. Might I suggest My Time Dining. You can go at the same time every day or later if you were having too much fun to make the set time. I believe it's good courtesy to call and say you won't be able to make it, just so they can make use of your table, but there were plenty of times we just kinda forgot to do that and didn't show up and there was no issue. General dining questions: As long as the food is out there and your stomach can take it...you can grab it. There's a reason one of the jokes about cruising that you'll come back a minimum of 5lbs heavier than you left Reservations are really only needed for specialty dining or large groups in the MDR and I think this is really just a matter of space. I do believe you could try to just walk in but there is a possibility they won't have room to seat you. Good thing is it's easier to cancel a reservation than to try to plan something without it. additional information is also appreciated. Cafe Promenade and Sorrentos are great grab and go places especially for late night eats. A slice of 'za and a dessert on the promenade or boardwalk while you wind down from the day are just...*chefs kiss*

CrimsonCruiser reacted to a post in a topic: Harmony of the Seas Experience - 8/22 - Barcelona/Florence/Pisa/Rome

I'm one of them and when I realized the change I couldn't stop joyously screaming for the whole day! Talk about an upgrade!!!!

in 2019 we did "Salsa, Salsa and Margaritas". Learned how to make (and eat) two types of salsa and margaritas. Danced the salsa. And I guess there was an unwritten option to stay after and enjoy the beach that the property sits on. (we didn't know about this so we didn't do it) It was in an nice indoor, air conditioned building and the people were really fun. I ended up buying the book and tools to make the salsa at home and now every time I see them or use them, I am reminded of the good fun. We paid 99 per person on our 7-night on Liberty. (given your ship, if this one is still offered, I imagine it will be more)

Yup yup! It usually has the name of the Suite Concierge and their hours in the lounge, lists all the things you get with being in a suite (location of and hours of food and drink in the lounge, where you can eat for free in specialty restaurants, how to get priority stuff etc etc.) There's so much good info in there I usually print it out for notes onboard (though I believe the same information is in the suite binder in room).

My favorite part of booking with Next Cruise is getting to talk to the knowledgeable staff, compare deck plans with my own eyes, and of course, the OBC. I almost always see up to $500 OBC (which we get since we get suites) and that is really helpful so we can enjoy more pricey excursions or dining/drinking that we wouldn't normally do because of cost. But savings? Ehh..the couple times we've looked and/or booked the price has been the same as the current promo online just without the OBC.

I'm team lanyard with a plastic sleeve. I use this wonder woman one because easy to find in the room or in my bag when I'm coming back from excursions. Plus the little paper card in the sleeve makes it easier to take my sea pass out when the crew need to swipe it for photos or something

?? dude that's AWESOME! I usually scramble on land pre-cruise to find one I will want to book on board to take advantage of the booking perks! Getting a few months after to really research would be AMAZING!

Oh that's great to hear guys! Worries quickly alleviated. Thanks as always!

So far, I can't figure out what night on my upcoming cruise will be lobster night via the app (any day after day 2 shows all the dining rooms closed). Would the MDR tell me on boarding day? Since my mom and I don't partake (allergic and just don't like shellfish) I want to make a reservation for specialty dining that day instead and rumor has it doing that early is best.