Posts

1,074

Joined

Last visited

Days Won

4
Recent Profile Visitors
The recent visitors block is disabled and is not being shown to other users.
CrimsonCruiser's Achievements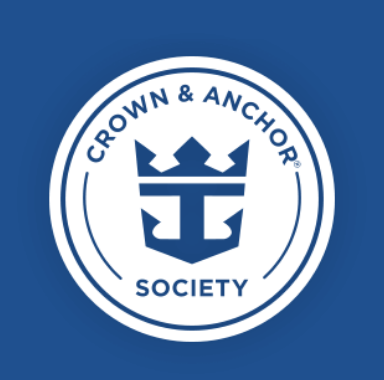 Pinnacle (7/7)
1.5k
Reputation
Hoping we get Royal up for our August Harmony and they look this good. We have JS this year but I got the mom to agree that if we get Royal up we'd bid as much as we paid for the internet package for a GS 1 Bedroom. At rates like these we would be just above the minimum bid and if what @FireFishII says would be true, that'd put us in a good standing to maybe actually win

You mean someone finally dusted off those old, edoc templates?! It's a Royal miracle!

I echo the sentiment here. Prior to our first Quantum class GS, we thought the perks to the smaller ship suites were GREAT. But when you realize how much you're NOT getting it can feel like it's not worth the cost. Free WiFi would be easy enough to implement fleet wide I think. Also 1 night comped or discounted specialty dining (per room if they wanna get extra cheap) to supplement no coastal kitchen.

Me...you've seen me I hate the idea of being without something I may need, so I always end up packing a variety just in case. Especially with cruising where I may actually change my clothes 3 times in one day! I need all the things!

I'm both mad and super impressed to hear this. Lol Mad cuz anytime I hear this song (and the new "gotta stay apart to stay together") I'm like GIVE THIS CREATOR A RAISE! But impressed cuz whoa that's random!

To those sailing soon (especially out of Miami) please keep us updated. Priority embarkation is one of the main reasons I was able to convince mom to step down from a GS to JS so we could afford this year's sailing and if it's gone I need to warn her now well in advance. We are Diamond class but I don't think the port staff really ever cares about that....

It's definitely something I was looking at buuuut the food options (as seen in vlogs) never really appealed to me as neither of us eat shellfish or really appreciate steaks...and right now passes are $236 per person and that's too rich for our blood. I'll keep an eye on the cost as we near Memorial Day. If it can come down to about $150-ish each may be worth it for the private area if nothing else.

Now that we're finally going to go to PDCC I'm loving looking at other people's adventures there. Thanks for letting us live through you, especially since we (just 2) are in no way getting any kind of cabana. (I do with PDCC had bungalows like Labadee does for a lesser cost) but I'm okay with that. And, unlike most folks I am EXCITED to hear Perfect Daaaaaaaaaaaaay blasting through the ship

Maybe they're just sending this everyone? Just to make sure all the people know. It is honestly pretty darn awesome of them to reinstate the original price people paid. I know a lot of folks were ready to riot over having to pay the increased rates due to this error.

Priority boarding, in the most basic sense, means you go through an expedited line at whatever time your checkin is. (Check in usually opens online and in the Royal Caribbean app [something you will need for the cruise] about 45 days before. The exact date is in the app). When check-in opens there will be a list of times usually ranging from 11:00 AM to 2 PM in half hour increments. Pick the time you want but also note that Suite Guests are able to arrive up to an hour earlier (this doesn't matter too much if you have the first boarding time because you won't get on any earlier than that time, but is very helpful if you miss the first days of check in and all the early slots are gone. You may get a 12 or 1 PM check in on the app but can still board at 11 or noon thanks to being in a Suite). Sky class does not come with the unlimited drink package or specialty dining. Those are reserved for Star Class. Room service, however is complimentary from the Main Dining Room at dinner times and the room service menus through normal operating hours. (I also believe that it's priority room service so you don't have to wait as long but don't quote me on that because we've only ever stayed in suites and therefore have nothing to compare it to). Also, you didn't mention it but if you're looking for things included in your Suite benefits, you get free access to Coastal Kitchen for all meals for everyone in the room (CK is like a slightly more posh, more quiet Main Dining Room), priority seating in the Main Dining Room if you have My Time Dining (not sure if it matters with a traditional seating), free Voom (the internet) for one device per person(or maybe just adults?) in the room, priority seating at most of the shows (note that they will open that section to General Admission about 10-15 minutes before the start of the show so it's still in your best interest to arrive at least 20 minutes before showtime to get those reserved seats). Really Sky class will spoil you guys so be prepared for such a great adventure. Yes, there is a special concierge number. As others have mentioned, your concierge will email you about a week before the cruise to introduce themselves, give you a run down of what comes with your Suite Class, and ask if there is anything they can do for you. I use them to ensure beds are separated, make reservations at some specialty dining, get a sneak peak of what showtimes might be on board and things like that. They really act as your Guest Services for the cruise and can do almost anything and everything GS can with the exception of taking cash.

MDR food is brought up all at once with each course on it's own plate with it's own cover. If you've ever been in the MDR and seen them piling up trays with the brown (not clear) food covers, those are for room service. They don't set up any table for you, but now that they're allowed back in the room, they will drop it off wherever you request. Also, note that you can get ALL room service complimentary in a Grand Suite or higher which means not just the MDR but from the regular room service menu as well as both sides of the breakfast door hanger card.

We were just in Aruba this past December for a week on a land vacation. The weather was warm and sunny everyday - 80 degrees easily. I had brought along a cardigan sweater just in case the evenings got cool but they never did. And while it did rain every day it was never more than 5 or so minutes of showers then it was back to sunshine. I don't recall seeing the water ever being rough either, because the rain was never aggressive enough to churn up the waves.

I'm loving your photography! And hey! You caught either the start or end of as lifeboat test. So cool to see that in person since best case scenario we'll never need to see them in action for real!

I really need to stop reading this while I'm hungry those food pics look amazing. Seems like you are having a good time! I'm loving the adventure we're taking!

Fixed it by inserting the parentheses and brackets... cuz yeah this is really confusing to read: "Update to the person who (1) harassed my parents, (2) assaulted me and (3) the guy who went to protect me [: that person] was escorted off the ship today. Yay. We will have a great rest of the week with no worries."