Posts

830

Joined

Last visited

Days Won

1
Recent Profile Visitors
The recent visitors block is disabled and is not being shown to other users.
CrimsonCruiser's Achievements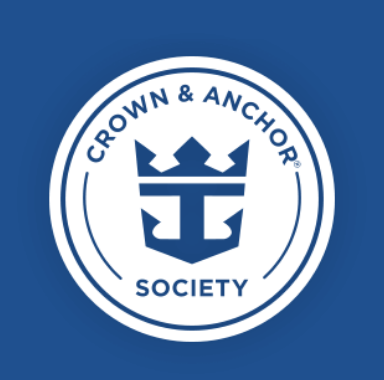 Pinnacle (7/7)
1k
Reputation
Took me a second to realize what you were asking but if I understand the protocol correctly, what they really do it just make sure the passenger ticket that matches a baggage claim tag has been scanned in as boarding at the gate. Meaning it could be quite possible for someone to board one plane and their baggage board another because in the system it would show that the person attached to said luggage did indeed board a plane.

I found Allure in August to be quite cool. I often had a shawl or cardigan in the main areas, would gravitate toward the boardwalk or central park just to warm up and we had our room set to the right of the middle line (slightly into the heat)

I wouldn't say it's not safe nor would I say it's 100% safe. There are risks and with lower than normal ground crew staffing issues mistakes can happen. On our return flight after our cruise last month, a couple did actually have their luggage lost. They were the only ones on the whole, fully packed 737 non-stop flight that were missing things. I don't know when they checked in or if they had had a layover prior to the flight (all of which are factors that apply). That said, if you do everything in your power you should be good. 2 hours before means your luggage is on the cart and waiting to go to the plane as soon as the plane arrives/starts loading up. Those trackers seem to be a good idea if you're worried about it getting lost cuz then you at least know where it actually ended up which I imagine would be helpful for staff so they could call the exact location vs hoping the system tracked it to the new destination. We fly with 28" suitcases so there's just no way to do carry on. We don't have trackers (yet, thinking about them for a December trip we have) but we do all the other things and have so far been safe.

Hi! By coupons do you mean like the Diamond drink vouchers? If so then not during happy hour and not during regular opening hours for wine, beer or champagne. If Radiance has a Chops, Grand Suite and higher can eat in Chops for breakfast complimentary.

Holee molee you're stepping ALL the way up! Welcome to the suite life. my answers to your questions in Bold below.

OnPoint was also was JJ Cruise used a bit ago and they also had issues with it. TLDR Onponit changed the appointment time and the only notice they sent was well after/before business hours so JJ didn't know until they logged on for their original time and saw it was cancelled. Idk if they ever got their refund - at the filming of the video they were stilll trying to get it back.

I decided to tackle this question with what I would do if I was taking my own first timer - specifically my godsister. First thing I'd do is book a show together for all of us, so they have something to look forward to already. On Wonder I'd pick the aqua theater because it should appeal to everyone since it has so many fun aspects. Second would be a casual walk about of the ship. On such a large ship, I think it's easy to get overwhelmed and turned around so it may make them not want to venture too far on their own. A walk about would let them see things first hand that they may want to do (together or separate) and give them some idea of their bearings. Third, I'd take them to at least one or two of the chiller events like trivia or a game show. I think a good showing of the different levels of what can be done would make sure the first timer gets a good all around experience on the ship. (in a similar vein, I once took an ex to his first anime convention and he didn't know what to do but I had so much on my plate I couldn't show him around. For him, the first time was really boring and hectic because he could only follow me as I ran from photoshoot to photoshoot. Fortunately he came back a second time and with a bit more confidence/experience, he was good to go around on his own and said he had more fun getting to do calmer things. From this experience, I realized not everyone goes to places for the same experience and it's best to let them taste all the different ways they can have fun so they can choose their best flavor)

Honestly if I was answering this before my cruise last month, my answer would have been different. Somehow, when we first boarded Odyssey and I had my phone on airplane mode, connected to the WiFi but BEFORE we could access the room to get login instructions for our package...I was still able to get FB messenger notifications. It blew my mind and I have no idea if it was a glitch or miracle but...didn't have the same luck on Allure last month so whatever it was is gone now Lol

Nope. You definitely need an internet package to use web-enabled messaging services.

No private elevator. You just use the regular aft elevators. When we caught it from deck 10, we didn't really have too many crowds and most people cleared out between 14 and 15.

Pretty sure breakfast is walk-in only. I actually don't know of any venue that takes reservations for breakfast.

I would probably say it's a waste. Liberty doesn't have Freestyle so you're limited to what's at the bars which is: Coke Diet Coke Sprite Tonic Water Seltzer Water Fountain Water If you're not going to down at least one of those options like a camel, I'd skip it and take your own bottle to fill with the free WJ water/juices/enhanced water (fill by pouring from their cups into your bottle) and save the $8.99/day for something else

So what do we think is going on in the space that's normally the solarium? We know it's too high to be the theater and it doesn't look like it could be a pool to be like an aqua theater....maybe an aerial theater? or circus-like venue?

From what I hear around this site, when it comes to a guaranteed room you should: be okay with the worst possible room in the category. It's not a sure thing that you will get it, but guarantee rooms are generally filled after all the self-picked room are gone. Meaning you get what other people probably didn't want. So if you have a balcony you may end up with an obstructed view balcony, or one on a lower deck, or one where there may be more noise/less privacy. You could end up all the to the front or back, having to walk longer distances. Or you could end up with a perfectly nice room with nothing at all wrong with it. If you can honestly be okay with potentially the "dregs" of the category, then do it. know you may not get your assignment until a week or two before the sail date so there may not be room or space to upgrade. I've seen countless threads posted here asking when they'll get their assigned room because the sail date is coming up and they still don't know. Basically, you are promised a room in whatever category you get for the price you paid. It's a little bit of a gamble but not one where you lose too much if you "lose".

I also just want to mention that Oasis ships can split the boogie board flowrider with a big balloon tube like thing which helps the lines go faster since they can have two people using one at the same time. I never saw it overwhelmed when I was on Allure last month. So that will also help with the lines.