Posts

1,026

Joined

Last visited
PPPJJ-GCVAB's Achievements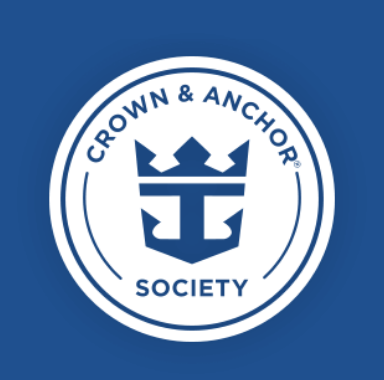 Pinnacle (7/7)
1.1k
Reputation
ellcee reacted to a post in a topic: A Cheapskates Guide To Cruising-Harmony of the Seas-August 21-28 2022-Live Blog

Sweety reacted to a post in a topic: A Cheapskates Guide To Cruising-Harmony of the Seas-August 21-28 2022-Live Blog

KristiZ reacted to a post in a topic: A Cheapskates Guide To Cruising-Harmony of the Seas-August 21-28 2022-Live Blog

Yes to both questions (although I have only cruised from East coast ports which is my time zone). I have read several other posts on this forum noting that the time zone of your departure would be the proper time to checkin.

We stayed at Fairfield Inn and Suites a few weeks ago on a Friday night before our cruise. The rooms are large and very clean and comfortable. Price was only $150 and included breakfast. They provided water bottles in our room and at the checkin desk passed out warm cookies. Free mimosas on the Saturday morning! We ate delicious, hot free popcorn while we were playing cards in the large sitting area near the lobby after we had taken a walk around the area. There are a few restaurants within a 10 minute walk and a Wendy's and a Dunkin Donuts just a 1 minute away! They do offer a shuttle to the port but it is $15/person and the time was 10:45 but we had 10:30 boarding so we opted for a Lyft which was much cheaper and faster!

Since we have had such rough weather caused by Ian recently I decided to check how the seas are currently for Oasis which left Cape Liberty earlier today. Cruise mapper is listing the seas as High 4.7m which translates to about 13ft (I believe) and wind speed at Gale 18.3m/s. Hoping the cruise-mapper has incorrect info because it sure sounds pretty tough out there!

We were on the Allure recently and had 5:15 seating and pretty much were at our table by 5:30 each night. We saw diners coming in at all times during our usual hour and half of relaxed dining and conversation. There were a few large tables close by and they would show up at 6 or even 6:30 and they were just one large family with 5:15 seating like us.

I believe on the Liberty you just show up at the show and find seats. The larger ships (Oasis class, etc) require reservations.

Is this the Wipe Out Cafe? I don't recall seeing a place called Mini Bites. Thanks for clarifying.

I was on the Allure last week and there were 5338 passengers…we never felt overcrowded most likely due to the spaciousness and variety of things to do. Timing is key for the Windjammer but even if you happen to arrive at peak time it's not that horrible! We cruised 8 nights and for the very first time opted to eat at one specialty restaurant on one night…Samba. I will stick to complimentary dining from now on as I also enjoy the interaction with the wait staff. Yes, it was pretty decent food (but pricey) but this restaurant is located in the Solarium Bistro so no air conditioning or if there is A/C it certainly doesn't cool you off! Your children's ages are perfect for allowing you and your wife some alone time. While I was enjoying this cruise, I kept thinking of how much fun my grandkids would have on this ship. We are actually looking at potential cruises for next summer to include them! Enjoy the countdown to your cruise and enjoy every minute once onboard!

Our friends who cruised with us were booked to fly from FLL to BWI to PVD yesterday afternoon. Our flight was in the morning so we all got to the airport together and checked our luggage (they were sent to a different area to check theirs because they couldn't check in for their flight yet). But their tags were clearly marked as final destination PVD. Their 4:35p flight was delayed until 8:40p which meant they would miss their connection in BWI to PVD! The agent at the gate put them on the 6:30am (today) from BWI to PVD. They both received $200 vouchers for their inconvenience. Their delayed FLL flight was delayed again and they left finally at 10:35p. Once they arrived in BWI they had to wait for this morning's flight. I picked them up at 7:30am but neither of their suitcases made it! Both were still sitting in BWI because the original transfer plane had already left so apparently no one looked in the computer to see what their new flight was! They were both given another $100 voucher and picked up their luggage in PVD this afternoon. So I guess in cases of delays and rebooks it can be impossible to keep the checked luggage with the passenger?

If your luggage is small enough to carry on the plane then do that…if that is what your questioning. Why check it if you can carry on?

I was also on the Allure last week and found same issues as @dustfsu. My cabin often felt very warm and yes I always checked the balcony door as well as anything else that might fluctuate the cooling. The air flow coming from above the closet doors was always working but the temp just didn't freeze me out the way it did on the Adventure in August! Also the corridors and even stairwells were quite warm throughout the cruise. Yes we were in the Southern Caribbean and Yes the humidity was over 70% the entire 8 day/night cruise so could be a factor. Just pointing out that I do not think it was anything @dustfsu or I did wrong. It was the control of the ship's cooling system for sure.

Allure just shows the Promenade area near Sorrentos on the tv in our rooms

Us too…but who knows…we could have been in the same area and not even known it! We are in DC airport waiting for our flight to PVD. Have to say we had the best time on this cruise and look forward to finding one just like it for all our kids and grandkids to join in! Might be hard to find such awesome weather and calm seas for a full cruise again but I am certainly willing to keep cruising to find out!

Yes there is a tram that will take you from the dock to the Beach with just a very short walk once off the tram. The closest free food is a snack shack but the buffet lunch is also not too far off. There is a bar right on the beach too.