 Posts

275

Joined

Last visited
PPPJJ-GCVAB's Achievements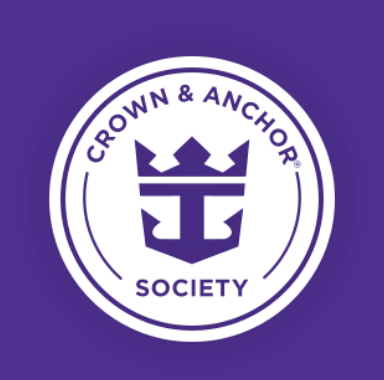 Diamond Plus (6/7)
264
Reputation
Nothing cheaper for my cruises either...guess it is what it is for my November cruise since it sails before Black Friday!

PPPJJ-GCVAB reacted to a post in a topic: Z-plasty? WTH is a Z-plasty? (Yet *another* nahtacruz blog)

PPPJJ-GCVAB reacted to a post in a topic: Pre board COVID testing for ALL passengers from Florida Ports though December 2021 Now

PPPJJ-GCVAB reacted to a post in a topic: Pre board COVID testing for ALL passengers from Florida Ports though December 2021 Now

There are 31 people and not all are direct family members so keeping everyone in their own space is preferred. But great suggestion to keep in the back of my mind for future reference. Thanks

Yes calling the group sales manager is what I have done in the past and planning to do tomorrow. I was just pre-researching prices and found the YVE to have a great price so thought maybe someone on this blog had helpful info regarding that particular hotel. Thanks

Hi. Not sure what category this falls under. I am wondering if any readers have stayed at or know anything about the YVE Hotel Miami. I am looking for a hotel that is not utterly expensive to reserve 13 rooms for 1 night or 2 before our cruise in April. Prices are outrageous and I am trying to keep costs as low as possible for everyone cruising with my family. Appreciate any suggestions or information.

Guess I was lucky enough to get really great prices for my currently booked cruises...nothing cheaper is showing up! I am happy so many of you are finding deals and jumping on them!

I deleted my comment...and vow to keep my opinions to myself from now on. I will stick with reading the blogs and grabbing whatever info I can from them...and enjoy the quick-witted bantering that sometimes goes on. Did not mean to offend anyone with what I said earlier. That's not what I stand for! Thanks...

As far as I remember, it lasts for the length of the sale.

Congrats on this news! Very happy for you!

Sounds to me like this might be a Guest Services situation once you are onboard? I will be interested in how it works out! Hopefully your cruise is before mine in April…which is when I am treating my kids and grandkids to our cruise!

While watching the blog for the July 2nd Freedom cruise from Miami (3 nighter) lobster was served on the 3rd night. Looked delicious. Hoping there will be a lobster night on my 4 night Oasis cruise!

I had that message yesterday but after several hours I rechecked and was able to get in. No sale…nothing different. UPDATE: So I again cannot get into the CP for my Nov Oasis cruise to Labadee. However, I can get into my April Freedom cruise! So strange.

You can cancel the travel protection plan with Royal up until final payment. Once that date arrives you cannot cancel. Also the price goes according to the cruise fare price you are paying. When I booked my original cruise and kids travelled free, their price for travel protection was $29. Those paying around $500 cruise fare was either $39 or $49. As the cruise fare price increases...so does the travel protection price.

If not mistaken, didn't she mention that she tested negative before actually beginning the cruise? Isn't that the protocol now for all unvaccinated passengers? And RC did want to do a 2nd test (the PCR) and she blatantly refused. Her biggest mistake was accepting the purple band and trying to get away with it! And I totally do not believe her when she says she asked (a few times) if unvaccinated people get bands...