Posts

327

Joined

Last visited
Profile Information
Gender
Location
Interests

Investing, Bonsai Enthusiast, Grandkids, Exercise.
JimnKathy's Achievements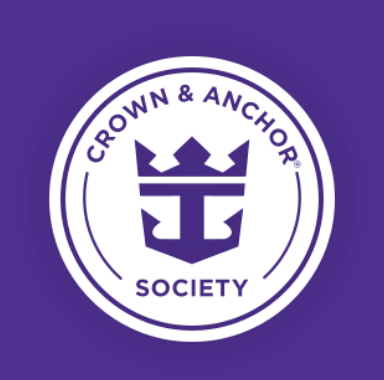 Diamond Plus (6/7)
500
Reputation
JimnKathy reacted to a post in a topic: I always completed my Post Cruise Survey's, until I overheard this!

All of the Oasis class ships are amazing! So glad you had a fabulous time!

Rackham reacted to a post in a topic: Anyone else encountered bar drinks that are suspiciously weak tasting?

We did the unlimited dining package on our Symphony B2B last September...it was an absolutely delicious glutton festival! With that being said, you definitely want to run to the first specialty restaurant reservation desk on embarkation day to get the best dining times. Also, not all the specialty locations can book your reservation time at the Coco Beach Club, but Chops can handle that one for you. Going to the host stand gives you the fastest experience, as they can quickly move their PC mouse buttons from one restaurant to the next and help you efficiently juggle your dining times. The app is fine, but that in-person "assist" will give you much greater flexibility. Bottom line, make a beeline to Chops once you get onboard and you'll have all of your reservations set for the week in about 3 minutes tops. Good Luck and Happy Sailing to your family and you!

Yup. Good TAs are terrific at finding "misplaced" FCCs, too. I wouldn't book a cruise without using one.

I'd send the test kit to the parents to have her take it before she leaves to see you. If for some unfortunate reason she tests positive, you won't have an upset young lady already with you unable to enjoy the surprise. The test proctors don't know or care the reason folks take the test...they're just verifying that it's done correctly. Happy Sailing!

The missus and I did a B2B on Symphony this past September while enjoying the Unlimited Dining Package for those two weeks. Because ship capacity was only around 30%, we had the opportunity to enjoy lengthy conversations with multiple staff members in the specialty restaurants. Every single one of them said that the employment opportunities with Royal by far and away exceeded anything available to them in their home countries. One Pilipino server told me his alternative was to stay home and toil every day in a literal rice paddy to earn just enough to barely stay alive. For him, working on Symphony was a heaven-sent blessing.

I download favorite podcasts to my phone, but tv/movies on a cruise?...not so much. We're too busy having fun from dawn to dusk to find a few hours staring at a small screen.

No matter the country of origin, without factoring in the benefits of free room and board for the crewmembers, it's pretty tough to compare wages paid to cruise industry employees to those who work on dry land.

I highly recommend the chat feature, especially if not everyone in your group signs up for the Voom package.

...I want to thank you for getting the kinks out during Week 1! Sprinkler system malfunction on the Royal Promenade We are thankful that nobody was hurt.

Let your cabin steward know your requests on your first day and they'll make it happen...doesn't hurt to hand them $20 during the conversation, either. Happy Sailing!

One of my favorite spots on the ship.

I agree with you regarding the bionic bar, but with a twist. While enjoying several wonderful conversations with the Food and Beverage Director for Specialty Dining on our last cruise, he brought up some of the operational challenges of the Bionic Bar. He said that it experiences about 20% downtime due to issues with the robotics and that RCL is always evaluating the P&Ls of this attraction to ensure the profitability of the offering is commensurate with the space it takes up on the ship.

One thing my wife and I both enjoy about the Oasis class ships and their amazing amenities is that you can sail on the same ship multiple times and create a new experience for each sailing. We are doing our third Oasis class adventure (sailed Symphony twice thus far) on Wonder next month, and since we're traveling with our 31 year old son this time, he and I will try out some things (rock climbing, flow-rider, etc.) that my wife wouldn't be interested in doing at all. Variety is the spice of life. Happy sailing!

Park Cafe is a very underrated gem on any of the Oasis class ships. It's by far our favorite breakfast spot when we sail. Happy sailing!

Yes you can! Not all the specialty restaurants are open, but the ones that are can accomodate you provided you embark in time to get seated during their lunch hours.