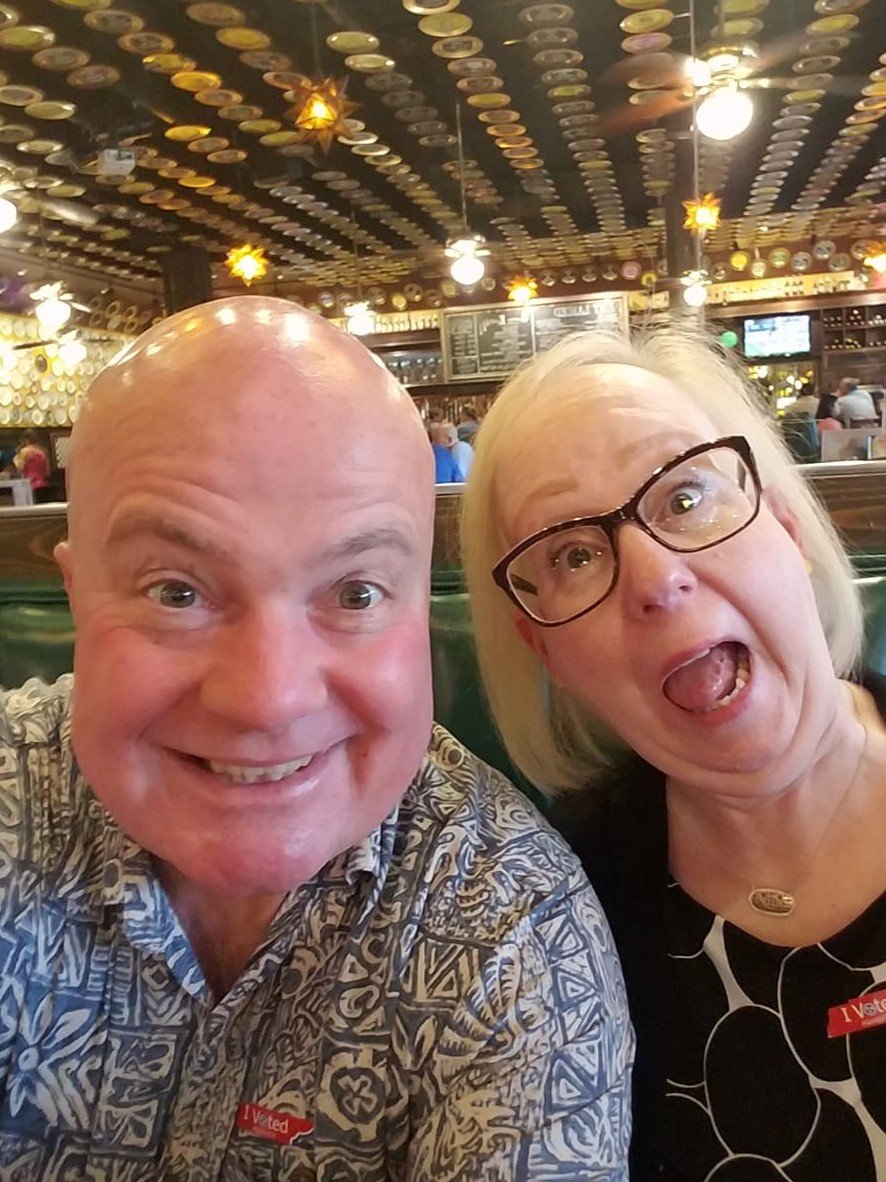 Content Count

112

Joined

Last visited
About JimnKathy
Rank

Diamond


Birthday

12/25/1961
Recent Profile Visitors
The recent visitors block is disabled and is not being shown to other users.
I think most folks agree with you. The cruise ship industry is doing an amazing job of developing operational protocols to make sailing as safe as possible for both employees and passengers. I'm definitely in the camp of "Let each one of us make our own informed decisions whether to sail or not sail" and allow all of us to get on with living our lives.

JimnKathy reacted to a post in a topic: What days to are best to eat at each of the upcharge restaurants

One way to circumvent this issue with king salmon is to ask for it medium-rare...most land-based restaurants will cook it for you on request.

Thank you for the wonderful pointers. I would also add that the UDP (we did the 3-night package last year) offers a great side deal for folks like the missus and me who do their primary drinking at dinner. While we're not day drinkers (the DBP isn't a deal for us), we do enjoy our wine with dinner and the 40% discount off bottled wines is perfect for us.

JimnKathy reacted to a post in a topic: Pence/Cruise Line industry call rescheduled for this afternoon.

Like all the other cruise lines, RCL is raising cash via both the equity and debt markets to weather the COVID storm. For existing shareholders, it creates a dilutive effect which explains the pullback in the stock price today. I also noted the news that RCL is issuing $500 million in a private convertible debt offering.

We loved everything about our sailing on Symphony last Sep 2019 from the time we embarked all the way through the disembarkation. As we walked off the ship our only regret was not booking a B2B. Luckily, we now have a B2B planned for Sep 21...we'll probably wish we booked a B2B2B when that trip ends, too.

I always slip a $10 to the server on the first night when they open up a bottle of wine I brought on board. While I've never encountered a a corkage fee yet, this makes for some incredible service as the week progresses. I also like to give our cabin steward $20 on the first day as well...it's amazing what that investment will do for you during the rest of the cruise.

We like our craft beer as well...Blue Moon is typically the least worst option for a poolside brewsky. We also will drink a Carib while visiting some of the islands during the day.

The first day limited hours thingy is an easy fix...just knock down a few brewskies with a side of Jameson and you'll be good to go.

This is amazing news...we've been flying Southwest for years and love their reasonable fares and outstanding customer service.

You'll be able to sail out of Seattle (cue the riot/protest jokes and video clips) to visit Alaska if Canada isn't available.

Out of idle curiosity, what is Detroit-style pizza?

One strategy to consider using to make money on the stock is to write/sell out-of-the-money puts on the common stock. I'm a retired stockbroker and can tell you some of the best ways to earn money in the market is to use this strategy as part of an overall diversified portfolio.

Just did a L&S on our cancelled B2B Symphony cruise to Sep 2021...we'll be celebrating 21 years of marriage instead of 20!

Not that I'm one bit surprised, but there goes our B2B Symphony sailing 9/19.