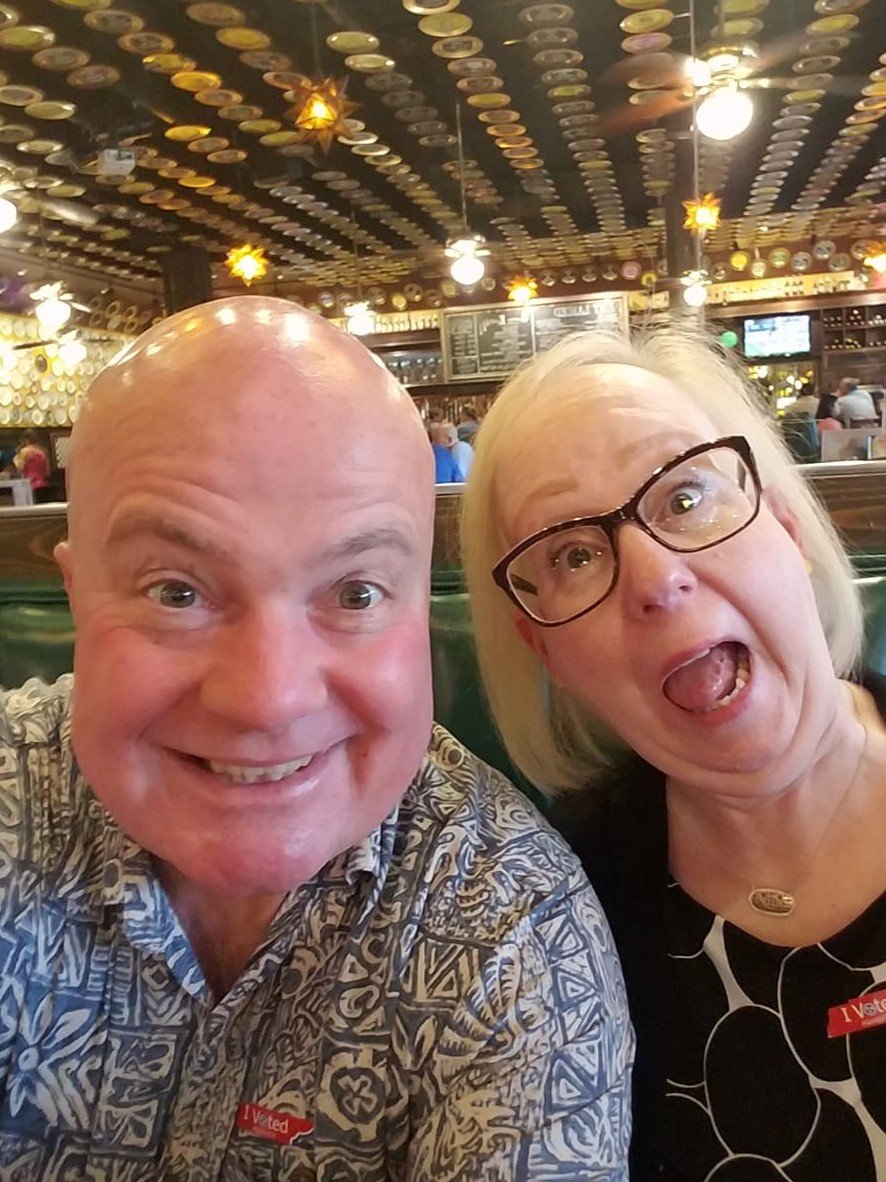 Content Count

154

Joined

Last visited
About JimnKathy
Rank

Diamond


Birthday

12/25/1961
Profile Information
Gender
Location
Interests

Investing, Bonsai Enthusiast, Grandkids, Exercise.
Central Park is amazing, isn't it?

It's a great time to buy a cruise ship at fire sale prices...maybe we should all go in together and pick one up for our own personal use?

I know that the Solarium on Symphony has some nice outdoor seating you can take food and drink to enjoy the breezes...we did that several times for a wonderful change of pace.

Coco Cay is an amazing place that can be enjoyed without spending a dime...tons of chairs, beach/pool umbrellas, free food, etc. The Oasis Lagoon pool alone is worth enjoying by itself...the selection of beaches are awesome...free food choices abound. Just a wonderful day off the ship.

2 at this time in the books: Symphony B2B in Sep/Oct 2021 (Eastern Caribbean week 1, Western Caribbean week 2) Quantum in Aug 2022 (Alaska) We'll likely squeeze in a Bermuda cruise sometime in 2022 and a East Coast/Canada cruise in 2023.

I also examined the AT&T plan inside and out vs. the basic Voom package and calculated the Voom was by far the best option. The AT&T option just has too many "gotchas" for my taste.

My wife and I had our first Pfizer shot this past week...no side effects for either of us. Shot #2 in a few weeks. Based on conversations with several doctors and lots of research, we see getting the COVID vaccine as a personal risk management decision. If it also makes it easier and safer to travel, then being vaccinated is a wonderful bonus.

This a small yet important detail...glad to see they implemented this.

I agree. The missus and I just received Shot 1 of the Pfizer vaccine on Monday...Shot 2 next month...cruise time is just around the corner, baby!

Between the promising vaccine rollouts across the country along with developing herd immunity, I'm encouraged that cruises will resume sometime this summer. While the initial cruises will likely have some mandated social distancing, masking, vaccine requirements, etc., it certainly appears things are moving in a very positive direction. Happy Sailing to all!

Since this cruise is pretty far into the future, I wouldn't be surprised if the itinerary adjusts back in your favor between now and then. Regardless of the specific ports of call, remember that you'll be enjoying one of the best boats in the fleet while sailing somewhere in the beautiful Caribbean, certainly not a bad situation to be in.

In the Bahamas, we've found that any month containing vowels and consonants has a similar weather forecast.

The vaccine rollouts in the coming months will largely determine the timing of cruise restarts. Given that case numbers and infection rates are dropping significantly, it just remains for the vaccine numbers to reach a tipping point to speed up herd immunity. I can see where we could easily start sailing by early summer (perhaps sooner), particularly for guests choosing to get vaccinated.

Between Adventure Ocean, all meals prepared and served for you and housekeeping in the cabin, I believe you'll be able to enjoy time spent with them without most of the hassles to slow you down.

While Kansas Marine may be choosing to close down their Miami location temporarily, it doesn't mean that there aren't competitors out there that could consider filling the void. I would also suggest that this "closure" could be part of a strategic negotiation with the Port of Miami to obtain better lease terms once cruising picks up again.