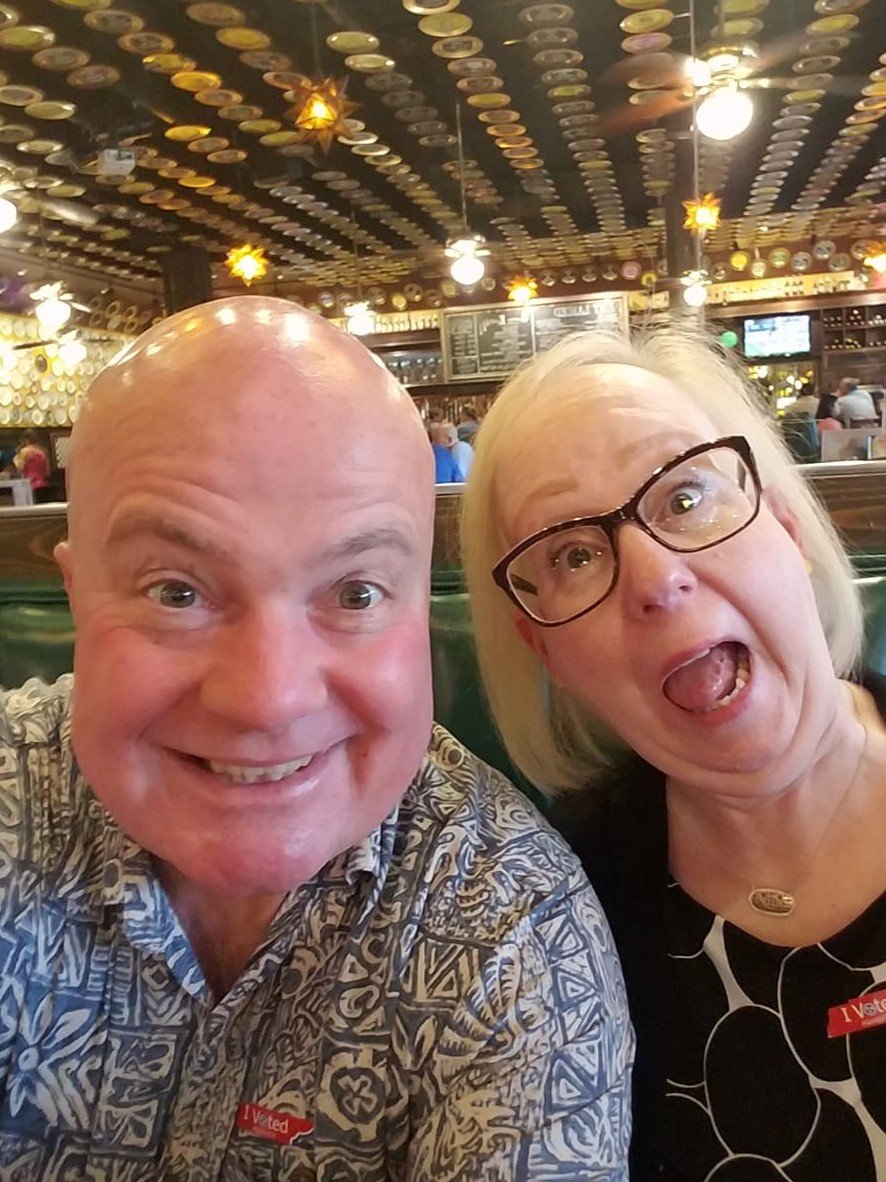 Content Count

134

Joined

Last visited
About JimnKathy
Rank

Diamond


Birthday

12/25/1961
Profile Information
Gender
Location
Interests

Investing, Bonsai Enthusiast, Grandkids, Exercise.
PPPJJ-GCVAB reacted to a post in a topic: Can you go to cococay and take a swim without a tour/package from the ship?

Terrific tool...a permanent addition to my travel folder.

RickinSTL reacted to a post in a topic: My thoughts about cruising and a message for the CDC (for fun)

My suggestion is to get a massage a day or two prior to sailing in your hometown...it's a better value AND will really get you in the mood to relax and enjoy your cruise!

JimnKathy reacted to a post in a topic: Is Honesty Important In Advertising? Or are scams just a normal way of doing things now.

jticarruthers reacted to a post in a topic: My thoughts about cruising and a message for the CDC (for fun)

RickinSTL reacted to a post in a topic: My thoughts about cruising and a message for the CDC (for fun)

Same here. We've taken short road trips, flown to visit grandchildren and a staycation or two...we're ready for our September B2B on Symphony.

After booking cruises, just do what many of us do and keep your cruise planner purchases updated in a simple spreadsheet and price-check your purchases every week or so to see if you can capture any price drops...I always just chuckle at the 40% off sales banner specials.

If I didn't have the Costco branded VISA card, I'd definitely carry a RCL cc in my back pocket.

FYI, Costco's branded VISA card pays 3% for any and all travel and restaurant purchases, 4% on gas, 2% at Costco and 1% on anything else. It has no annual fee for Costco members.

So true. We also had that crispy chicken sandwich stuffed with fried mozzarella sticks per Matt's recommendation...totally delicious AND totally calorie-laden!

...and 12,000 people fall down stairs and die every year in the U.S. Perhaps we should outlaw multi-story houses while we're at it?

While I think RCL will continue to be a great cruising brand for many years to come, future earnings per share will be diluted by new stock issuance and a more than doubling of their overall debt levels (due to COVID). Bottom line is that the company management is in survival mode and is doing everything they can to keep things afloat (pun intended) while the world works on defeating this pandemic. Common shareholders just need to understand that it'll take the company many years to pay down their debt levels to make the stock an attractive investment.

I cut and pasted some RCL stock news posting earlier this morning that anyone who owns shares should be made aware. Like other cruise lines wading through this pandemic year, RCL has been issuing lots of new debt which places a pretty big drag on their balance sheet and income statement. Be careful out there when considering where to allocate your investment dollars. "Royal Caribbean Group's (RCL) credit rating is in danger of being downgraded deeper into junk territory by S&P Global Ratings, which citing expectations that the cruise operator's recovery will take longer than previous

I wouldn't be surprised if it becomes a thing similar to a "golden ticket" to ease one's way as we move about. I plan on getting a vaccination when it becomes available just to reduce the risk of getting COVID (I'm 59 in a few weeks). I also get a regular flu shot every year (going on three decades) and I rarely deal with getting sick for more than a day or two a year from anything other than a normal cold and/or allergy symptoms.

True dat! The smiling crew members will give me that "Durn dude, do you really need that 4th roll!?" look as I saunter away from the serving table.

Disappointing, yet not surprising. Knowing that vaccines are on the way and test cruises are beginning this past week, it really looks like sailing could begin late Spring or early Summer.

Coco Cay is an incredible place. As others have already noted, it's big enough and so well-designed that you never feel like you're on a crowded island, yet small enough that you can casually stroll wherever you want within a few minutes. The shuttles are plentiful, too. Simply an amazing amenity available for RC guests.