 Posts

27

Joined

Last visited
Recent Profile Visitors
The recent visitors block is disabled and is not being shown to other users.
ultimate_ed's Achievements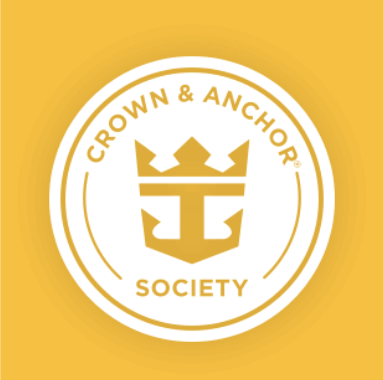 Gold (2/7)
16
Reputation
Been seeing some chatter about folks getting price adjustments on their cruises due to price drops on the rooms/categories they have. I went ahead and went through putting together a new booking for my sailing to see if things had changed. A few weeks ago, I had the price come in about $1000 higher than what I already had. Now, the price is a few hundred less. I'm not convinced it's enough to spend time waiting on a call. But, I do have a couple of questions that I need to give consideration to. 1 - what happens to excursions/drinks/internet that I've already booked? I bought the drink packages and internet packages previously. The current "sale" on the drink package is a higher price than what I paid, so if I have to buy it again under the new pricing, it would kill off most of the price difference in the cruise. 2 - On Board credit complication. My booking included $100 in OBC for one room and $50 for the second room. The current pricing from RCCL isn't offering an OBC. Which, in the past, I've understood that I'd lose the OBC under the new pricing and I'm considering that in comparing the difference. The complication is that I've already "spent" the OBC as part of my payment for the drink packages. So, would I just now have a balance to pay off due to having to give back the OBC, or, would as I wonder under Q1, would it just all get cancelled and I'd have to rebuy at the current price anyway?

Don't have a favorite yet, but definitely didn't care for "Saturday Night Fever" on our Liberty sailing several years ago. Walked out of it after about 30 minutes. Honestly, I didn't really care much for the whole 70's theme that the cruise directors (some husband and wife team) were pushing throughout that cruise.

ultimate_ed reacted to a post in a topic: What Was The Best Theater Show You've Been To (On A Cruise) And the Least You Liked?

That's the key - it's hard to drink only beer or hard liquor drinks every day to make it "pay off". Taking advantage of the other benefits (I enjoyed the fresh squeezed orange juice with breakfast) it the way to go....and I'm pretty sure Matt mentions that in one or all of those videos. The other advantage (for me anyway) with the drink package is that it encourages me to try new drinks. If I get something and don't like it, I don't have to feel obligated to finish it because I laid out cash in a bar. It's a good opportunity to explore.

My December sailing is about $1000 more then when I booked it three weeks ago, so there's that.

Well, this rather blows - we finally booked a cruise for December on Odyssey a few weeks ago. Our first cruise since 2017. Setting out on Dec 17th and Returning Dec 24 with stops at Labadee and Coco Cay along with Falmouth and Grand Cayman. Got an email today that due to some berthing issue in Ft. Lauderdale, the cruise is going from 7 nights to 6 nights and returning on the 23rd instead. Which, would have been so bad, but the lost day is no deleting the Coco Cay stop from the itinerary. The email indicates it's impacting sailings from the 17th through the 31st. One of the options is a full refund including the deposit, but it's a bummer. I've been reading here for RCCL specifically and some other cruise forums, but I've not seen a change to an itinerary quite like this. Anyway, if you're on an Odyssey sailing during the last weeks of the year, check your emails.

My next cruise is coming in December, so I've still got a ways out before dealing with this - so I've got a question - does the app launch the camera and you take a picture directly, or can you choose a picture you already have? Reason I ask is my daughter has her card with her at her college apartment. I've got a picture copy that she's sent me previously. Curious to know if I'll be able to upload that picture, of if I will need to have her card in hand to take the picture through the app.

Are you saying that even if you've uploaded it in the app before hand, you still need to bring it with you? Just booked a cruise for December and I feel like I'm having to learn everything all over again...but hey, I get to cruise, so I'll manage

Well, to be fair, the case is only involving the cruise companies because they were using a terminal that was formerly owned by the family prior to being confiscated by the Cuban government. The judge isn't targeting cruise companies just because.

https://apnews.com/article/travel-havana-business-caribbean-miami-11a0e8c524c47473d8c5a62131f339d0 Interesting development in this court case. Doesn't seem likely that there will be any sailing from the U.S. to Cuba again any time soon.

Looks like he'll stay on as Chairman of the Board. I imagine there will be a fairly long transition, though it looks like they've been planning for a while to insure a smooth hand over. Quite the achievements for Royal under his leadership, he's certainly earned a retirement.

https://finance.yahoo.com/news/richard-fain-stepping-down-ceo-124700362.html

Can you point to any examples of a Chapter 11 where the share holders didn't get wiped out? It's my understanding that it's theoretically possible. However, in reality, the bond holders and other secured debt holders have priority and there is usually nothing left for the original equity holders after the company is reorganized. Will Royal Caribbean continue as a cruise line? I think that much is ultimately certain. GM continues to make and sell cars today, but the GM that existed for a century went through bankruptcy back around 2009 and became "Old GM". All the assets were transferred to the newly formed company and new stock was issued. The old share holders were wiped out. https://en.wikipedia.org/wiki/Motors_Liquidation_Company All of the major cruise lines have taken on enormous debt to raise cash to try and make it through the no sail orders. And because none of them are American companies, they haven't gotten any kind of discounts or support on those debt issuance. Royal's terms have been pretty harsh, including being secured by 28 of their ships. So, personally, while I believe Royal will continue to operate and sail someday, I'm not convinced that it will be the legal entity that you own stock in today.

ChessE4 reacted to a post in a topic: WAPO: The Demise of Formal Nights on Cruises: How dress codes are tearing passengers apart

I think the idea of having the MDR split into formal/non-forma seating areas on formal nights would be more feasible if you could identify as part of the reservation that you did/did not want to participate in the formal dress. I've only dressed up for a formal night on one cruise - as it happened to be sailing from Galveston and we live in Houston. It was OK once, but still more a hassle than enjoyable. And, honestly, if I hadn't been a purveyor of various cruise forums before taking a first cruise, I wouldn't have known there was such a thing as formal nights anyway.

https://www.houstonchronicle.com/business/article/Port-Royal-Caribbean-make-deal-for-third-14900202.php Seems like this story has been going forever, but it looks like all the i's are finally dotted and the t's crossed. Can't wait to feel the Oasis and Icon love for Galveston!

I 2nd Curt's suggestions about getting up to Denali and, failing that, at least getting to Talkeetna. The view of Denali from Talkeetna is spectacular...if the sky is clear, which only happens about 33% of the days. Talkeetna also has an airport with several companies offering flight seeing tours of the area. We did one last time where the plane landed on a glacier near Denali and we were able to get out on it and take pictures and have a snowball fight.