 Posts

44

Joined

Last visited
Recent Profile Visitors
The recent visitors block is disabled and is not being shown to other users.
ultimate_ed's Achievements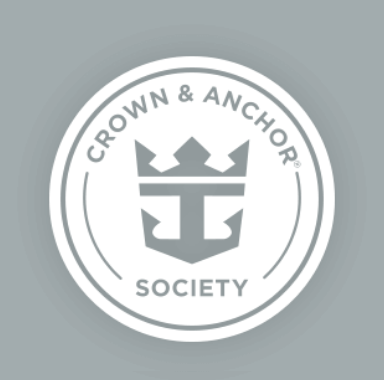 Platinum (3/7)
26
Reputation
That's interesting. My Symphony sailing the week before Christmas, we got the "old" style cups. Never had issues with the freestyle machines being out.

Wanted to piggy back a bit on this topic as I'll also be sailing Voyager later. I've not doubt it doesn't have the full range of Coke products since it doesn't have the freestyle machines. Is there a listing anywhere of what sodas they do carry? I prefer Coke Zero.

That would jive with my feeling as well. Given the responses so far, I guess I should have been more specific with my question. Naturally, anyone coming to the U.S. to sail from a U.S. port is going to have a passport, so that is going to drive the overall percentage up. But, as you noted - I don't think most Americans have a passport and I think that's a big factor is why the mainstream cruise lines don't make them mandatory regardless of what U.S. law allows.

Let me start that I'm not asking about trying to cruise without a passport. We always take our passports to cruise and I think it's the only way to go. This is more of a curiosity question that maybe Matt or one of the resident travel agents knows the answer to: What percentage of cruisers use a passport to board vs a birth certificate? I had seen the story last week about folks on a Princess sailing getting denied boarding due to the places they were going requiring a passport, even though it was a closed loop cruise. Many commenters I've seen on various forums and news sites argue that the cruise lines should just mandate passports for all travelers. Yet, they don't. I have to conclude that there is a large enough fraction who don't have/use passports that the cruise lines feel imposing a blanket passport requirement would put a big hit on sales and be a big deterrent to getting first time cruisers. So, while I would bet most of us as regular cruisers (or at least wannabe regulars like myself) take having a passport for granted, I'm curious if we're really the minority?

I have an upcoming cruise in a month on Symphony and MTD was the only option available when I booked. It's one of the ships where booking shows and dinner ahead of time has come back and I've taken advantage of that...sort of. The MTD options each night mostly fall within the hour of 7-8pm and there are two nights where I have shows reserved that conflict with any of the available dining slots. I'm figuring I'll just have to try to do a walk up earlier, but I can't find anything on what the time range is that MTD is actually running on the ship. Is there a "standard" for this, or does it vary by ship/sailing? Also, should I expect more MTD reservation options to show up once I get on board? Worst case we do the Windjammer those nights, but I'm paying for the dining room, so I'd prefer to take advantage of it.

Jenna Delvey reacted to a post in a topic: Black Friday thread: post the deals you see for your sailing

Baked Alaska reacted to a post in a topic: Black Friday thread: post the deals you see for your sailing

Those poor hamsters running hard in their wheels trying to power the RCCL servers... Seeing lots of reports on the Facebook groups also and my experience is the same. Can't cancel anything, nor purchase anything. Prices changing from splash screen to purchase screen.

https://www.houston.org/news/cruise-terminal-upgrades-additions-galveston-will-draw-tourism-money-region I don't know that this article says anything that we don't already know, except I didn't know that the Carnival Jubilee will be the port's first "LNG-fuled cruise ship" after terminal upgrades. It's great to see the Galveston port folks have the foresight to keep investing in the facilities and hopefully making Galveston a future home for an Icon class.

"Sale" price for The Key is showing as $30.99 for me....oof! I think I'll be sticking with my 4 device surf/stream plan - averages out to $11.74 pp/day

I recently put the Royal app on my phone as another step in getting ready for my December cruise. I logged in with my ID and it's the only one for the family. I've always handled my wife and kids stuff through my account. Now with logging into this app on the phone, I'd like everyone in the family to be able to do the same on their phones so they can see schedules, maps, etc. Should I create accounts for everyone to log in themselves, or can everyone log on to their phones with my account?

We're all the winner now!

That's actually why I'm asking. Though, in my case, the tour is pretty much in the middle of our in port window, so shifting the window +/- 1 hour due to a time zone difference won't cause me to miss or come back late, but will impact when I plan to get off the ship. Looks like the ultimate answer is I'll just have to make sure to see what time it is local and ship clocks when we dock that day.

I've read all the previous ship vs local time zone questions....and I'm still confused as it seems the answer may be a variable. So, I'll try to keep it specific - the times shown on my cruise receipt for arrival and departure from the ports - are they based on the local port time, or are they all Miami time? My specific cruise leaves Miami and goes to St Maarten, St. Thomas, and Coco Cay. St Maarten and St Thomas are Atlantic Standard time (and don't change for DST), while Miami and Coco Cay are Eastern...and also change for Daylight Saving Time. Since it will be December, everything will be in Standard Time. I would think the times on the receipt would have to be local time, given all the places in the world that RCCL sails to.

We're taking a Symphony sailing in December with St. Thomas as one of the stops. I'm looking at some options for things to do and I see there are a couple of locations where cruise ships can dock - Havensight and Crown Bay. Is that something that is known in advance? Or will it be the kind of thing that we won't know until we get there? An excursion I'm looking at is a short walk from the Crown Bay dock, but pretty clearly a taxi ride from Havensight. Not a big deal either way, but I was curious if there's any kind of predictable pattern.

We also do two cabins - but, usually a balcony for us and a interior across the hall, or nearby down the hall. It's generally ended up only being slightly more than putting all four of us together in a balcony and gets all the bonuses of a second room - more space, extra bathroom. We get extra key cards so we effectively have one large room that everyone in the family can access.