 Posts

265

Joined

Last visited
LizzyBee23's Achievements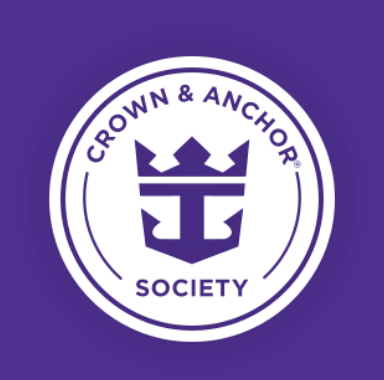 Diamond Plus (6/7)
289
Reputation
Us too... Everything that hinges consequences born largely by children on a disease that largely spares them has reeked of hostage taking for far too long. I hoped it wouldn't get this far with vaccine mandates, but I guess I'm holding out hope now that most of us have had enough. I think the new safetyism culture is going to be hard to break, though, evidenced by the remarks here. Cruiselines will probably keep parts of the CSO around to appease these nonsensical, but loud, demands for a time.

Right up until the FDA changes the definition of fully vaccinated to fully boosted. I keep seeing this same logical fallacy: just do A, and then we can do B... Except they never should have been linked transitively.

They may very well end up being the first to rescind the requirement, too.

And NCL just announced it's selling another 200 million in shares.

We just cancelled our April booking with NCL and rebooked with RCL in may. Of course, we also just cancelled a recent sailing with RCL. At this point, we're just laying our chips on whoever will deliver on a return to relative normalcy the quickest.

Yeah... That reads to me like vaccines will be required for young ones in a few months. Not great. Interested to see what this does for passengers from other countries. The EMA isn't likely to approve a pediatric vaccine.

We haven't spoken to our pediatrician yet, but don't plan for our kids to be early adopters. Cancelled one recent cruise already over the fact that kids are only half welcome onboard, and our next (now first) one as a family is at the end of May. Thing 1 will have just turned 5 for that one, so we're definitely staying tuned.

I think the date being so far out may be to signify two things: 1.) the mandates are here to stay, and 2.) a shot across the bow about a future date for pediatric vaccine requirements.

Do these limitations apply to ports in Alaska as well? I guess if I try to reason into it, since the guidance is trying to minimize cases onboard the ship, I suppose it would. On the other hand, we're all US citizens, so it seems strange.

I think most ships sailing with vaccine requirements right now are pretty much at 95%, aren't they? That was one of my takeaways from the latest CDC report.

Huh? How does NCL get away with it?

LizzyBee23 reacted to a post in a topic: FDA approves Pfizer's vaccine for ages 5 to 11. Will Royal makes changes?

LizzyBee23 reacted to a post in a topic: CDC extends Conditional Sailing Order for cruises into January

Most sailings are already over the 95% threshold iirc

I can't imagine subjecting kids to the current requirements onboard while other options remain essentially restriction-free. We're an 11/1 cancellation as a direct result of the continued madness, if anyone's looking for one of the spacious panoramic oceanviews on Indy.

Yeah, for most of the country it is. Which is why we're electing to cancel. We can have a completely normal vacation in Florida (or pretty much anywhere now) and not have to worry about our kids being treated like disease vectors. We'll try again in April, but honestly not optimistic at this point.

Masking has already become a class issue (see the MOMA spectacle for a recent example here) and part of the reason I sincerely oppose mask mandates for anyone, crew included. @Canadian-Cruiser is committing the same type of logical fallacy. Because an injustice is being committed on the basis of flimsy (at best) science and is forcing the crew to mask at the behest of a corporation catering to the whims of scared passengers, then we should all do it too. The problem is with the requirement in the first place.