 Posts

859

Joined

Last visited
Atlantix2000's Achievements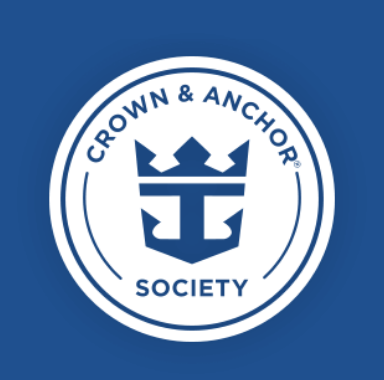 Pinnacle (7/7)
796
Reputation
The short answer is yes, it's possible to get a 6PM reservation once on board. The website is only showing what availability they are selling pre-cruise. Royal does not publish what percentage of availability is held back for UDP or other on board bookings but frequent cruisers with UDP report no trouble getting what they want. Of course, the standard caveats apply. The later you board and the later you get around to making your UDP reservations, the more flexible you might have to get.

Actually, since you are assigned to different staterooms, you should not be forced to buy a refreshment package for your husband. The rule is that if one adult purchases the alcohol package, then all adults in the same cabin must purchase the alcohol package (though you can reduce that to the refreshment package if you call and state that you don't drink alcohol). However, no such rule exists for adults in different cabins. This is an advantage of officially booking one adult plus kids in each stateroom, then, once on board the adults can sleep in one cabin and the kids in the other.

The answer is going to depend on your level of comfort with technology. The host at each specialty restaurant is going to be able to book your meals quickly and they will also be able to quickly give you alternatives if your first choices aren't available. The fastest app users might have similar success but I suspect most users would be slower. Here's a couple ways to think about it: When you see those self-service ordering stations in fast food restaurants, what do you do? Are you the type that walks up, hits a couple buttons, and has your order placed in seconds? Or are you the type that spends 10 minutes cursing at the machine while the line grows behind you? What's your take on self-checkout at the grocery store? If you love them and can use them efficiently, great. Or do you have always have trouble because you don't know how to tell the machine what kind of vegetable you're trying to weigh?

I recommend searching this site for similar threads to get more opinions but here's a quick summary. By buying a dining package, you are paying a lower price but the trade off is you have to make all your reservations on board. If you are the type of person whose meal will be ruined by dining at 6:15PM instead of 6PM, you should probably not buy a package, just make the exact reservations you need. If you accept some flexibility in dining time and location, you can save some money. With a package, you cannot guarantee what restaurant you will get the first night (or any other night). However, MOST people report they can get all the restaurants and times they want as long as they prioritize making their reservations soon after boarding the ship. Go into the process with an idea of what you want by studying the entertainment schedules from previous cruises (you can find them posted here or join various facebook groups for your cruise and the ones before it with similar itineraries). I'll ease your mind on one thing, they won't assign you Johnny Rockets. That's a restaurant, but not one you can reserve.

Making final payment definitely changes your ability to do certain things like repricing a cruise to save money. (If I recall, you can only get on board credit instead of a refund of any difference). I would not be at all surprised if it locks certain choices like paying for travel protection. Have you looked through the cruise contract to see if this is mentioned/explained?

Departure groups only matter if you have Royal take your bags off the ship. If you carry your own luggage, you can leave whenever you want and your group doesn't matter.

Even if you call, they will process this as a cancel and a new booking. You will temporarily be tying up the money from both bookings until the refund fully processes. Sorry, there's just no move option. Once on board, they might be able to do this by giving you on board credit for the difference but by then, the availability will be different.

The reason they make the courtesy reservation for the first night is because many cruisers don't research their cruise ahead of time. By asking the package purchases to dine that night, they are making sure the restaurants are busy on the first night before others understand that they are available. It does not matter where/when the courtesy reservation is made, it's purely a bookkeeping trick to hold a certain number of reservations. The availability you see online before the cruise is for purchasing specific reservations outside of a package. Even if a restaurant appears completely booked before the cruise, there are spots available for people that purchase the package. No one can access those spots until they get on the ship. Some people get very worried that they won't be able to book where and when they want. Most posters here will confirm that they have no trouble making their dining reservations for the whole trip on the first day. If you wait until later, then yes, you are competing with everyone on the ship and have to be more flexible. Most restaurants will let you order as much of anything you want. Chops limits you to one entree but as many sides/appetizers/deserts as you like.

Actually, if they were clearing the pool deck for a medical helicopter, I think it's highly likely that's where the patient was located. The helicopter pad is at the front on a much lower deck. If it were possible to move the patient there, why risk using the pool deck which is higher and therefore more dangerous due to rocking? I will say that attempting to the clear the pool deck is not going to be an easy task simply due to the number of people involved.

You'd be risking being left in port to get home at your own expense. If the only port is Bermuda, that's an international flight home so you'd better have a passport or you're going to be stuck on the island until you can get one from the US embassy. No cruise refund, last minute flight home, plus a possible hotel stay in Bermuda for an unknown number of days. Are your parents generous enough to pay for that?

Baked Alaska reacted to a post in a topic: Anyone with experience converting two reservations into one through Royal Up?

Swar reacted to a post in a topic: Anyone with experience converting two reservations into one through Royal Up?

Royal Up only applies to the reservation that was used. You cannot combine reservations. In theory, after you are notified, you could attempt to cancel and rebook the cruises but you would be repricing at the current rates which would almost certainly negate the point of using Royal Up. Also, you may not be notified until very close to the cruise which would mean the other room might be subject to cancellation penalties. If you want to make this change, it would be far simpler to just attempt the cancel/rebook process now without using Royal Up. The other option is to keep both rooms but have everybody sleep in the suite (use the other room for storage if nearby/necessary). Of course, only the people officially staying in the suite would get the suite privileges.

Those rooms are closer to the front elevators than the rear elevators so pretty solidly mid ship. However, if rocking in bed is your concern, you might want to go with a lower deck!

This must be an old experience. If that happened to me today, I'd probably laugh, gesture at all the other people already seated in t-shirts/shorts, and keep walking to my table.

I thought I read this policy would be applied to new bookings. So if you've already booked a cruise with your FCC, the remaining amount should be reissued as another FCC following the old rules.

Once you click on the room, it is taken out of inventory temporarily to give you the opportunity to complete the sale. Even if you log out, close your browser, etc, you could come back and finish booking that room within the timeout period. I would not expect a phone agent to understand this. Research which rooms are connecting and available, write down the numbers, then call back later, and ask about those rooms without checking again. Phone agents only know how to follow their script. Anything off script like asking how the computer system works and they will make something up to satisfy you because their job requires them to deal with you as fast as possible and move on to the next caller. I can't really answer your second question because your location says London so you won't be following the same rules as most of us on this site. I will say that right before a cruise, they will be dealing with finalizing any upgrades due to the Royal Up program which is probably the primary way people change cabins at the last minute.