 Posts

1,140

Joined

Last visited
Atlantix2000's Achievements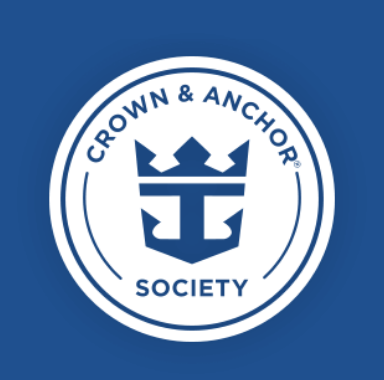 Pinnacle (7/7)
1.1k
Reputation
Perhaps the type of drinks you were asking for were not complimentary? For example, basic rum and coke included but a specifically named brand of rum is not?

No matter what Royal says about it being OK, they do NOT have the final say. If the port employees (who do NOT work for Royal) decide they need proof you have permission to take your child out of the country, you must have it or they will deny boarding. Admittedly, a very high % of people in your situation will not get questioned but if you are unlucky, missing the cruise is a very expensive mistake. There are many people in your situation who have no way to contact a missing parent to obtain permission. There are ways to deal with this but there will be a cost. From previous posts, it seems you've already looked into what it takes to officially get full custody. Only you can decide if you are willing to risk having a surprise birthday trip get canceled.

Compared to the (admittedly very out of date) satellite shot on Google maps, that part of the beach is only about 60 percent of the way down the coast on that side of the island. Unless Royal has blocked it off in the last few years, I've walked the whole way to the end of the island. I only saw a handful of other people. Obviously there aren't any chairs, umbrellas, restrooms, etc but you could definitely be alone if you wanted. I walked back by way of the service road in the middle of the island. (The shore on the other side is too rocky). Of course this was before plans to add the adult only Hideaway Beach area. I don't think that construction would stretch into that area but who knows.

Because GTY and Royal Up are different independent programs, there's also the really, really, rare chance that you could "win" a bid that turns out to be a downgrade from what you got assigned from the GTY since the GTY is for a certain category or higher. There was a thread sometime ago where it happened to someone. In that case, I don't believe there's a way to decline the win so you would pay for it even though you got something better for free. It's a (mostly theoretical) risk of doing both on the same reservation.

If you upgraded but it's still a guaranteed category, then the original rule still applies. They can assign you a cabin anytime between when you booked and when you sail. You usually know at least a couple weeks before the cruise, but knowing is NOT part of the guarantee. If you upgraded to a non-guaranteed category, then you would have picked your cabin number.

That's because the price you see already includes that "discount"! Wait a few days and they will call it a different sale with different terms but it will still magically calculate out to the same thing. Ignore all the text and just focus on the number shown. Track that number up and down and buy when it looks good. You can always cancel and repurchase if it goes down further.

Best of luck to you. With different last names, showing the marriage license to connect them will usually be enough. However, please be aware that they COULD ask more questions and if they do, the lack of custody or signed permission documents would be a reason to deny boarding. It is a risk you will be taking anytime you leave the country while she is a minor (even if she has a passport).

@TexasNative Nope can't buy liquor by the bottle for consumption on board. Gotta buy your drinks one at a time! And while looking at the drink package price, remember that's before they add 18% gratuity. So $79 * 1.18 = $93.22 per person per day. That will cover your gratuities for all drinks you get with the package. Buying individual drinks also gets 18% added. So if you only drink cocktails, you're looking at $79/$14 or $15 = about 5-6 drinks per day to break even. If you only drink beer, more like 8 drinks per day. If you also take advantage of the bottled water, specialty coffee, soda, etc, then you have to do more math but it does lower how many alcoholic drinks you need per day. Keep in mind, the more port days you have, the less time on the ship you may have to drink those drinks. And alcohol fatigue is a thing on a long cruise - if you aren't used to drinking day after day, it gets harder to break even.

Unfortunately for you, insurance companies aren't going to allow you to purchase insurance and then cancel a cruise that's only a few weeks away especially given that this is a known medical condition. That would be considered insurance fraud. Cancellation policies need to be purchased around the the time of the cruise purchase or they will not be offered. Your best option is to lean on both your doctor for that note and Royal to allow you to switch to a different cruise without penalty.

I'm having a hard time understanding this question since, well, it's Bingo! I could sum up the rules in a couple sentences but that hardly seems necessary. If you won, I can't imagine leaving the room without asking what to do next. As with all complaints, if you didn't deal with it on the ship, it's many times harder to deal with it post-cruise. Most shore staff have no clue about anything that happens on board.

The website doesn't always show all available inventory for various reasons (illusion of scarcity, trying to fill certain areas/muster stations more evenly, etc). However, I've read multiple times that when calling Royal they can see all available inventory even if it isn't shown on the website. I would assume Next Cruise would see the same. Of course, if a category is showing as sold out online, that may unfortunately be the truth.

Yeah, unfortunately, Royal's system isn't reliable at sending the PDF receipts with full booking information (or it ends up in spam either due to your internet provider or your email software). There's an automated phone system (call and answer a few prompts) that can email you a copy. That doesn't help you now but it is good to know for the future. Since it's impossible to know exactly what happened in your situation, I would recommend not dwelling on it and enjoy the trip. Once your cabin is officially assigned, you can call and move to another cabin in the EXACT same category if there is availability. Have a good trip!

There is more than one type of GTY and you didn't say which ship you are sailing. For most ships the Balcony with Ocean View description is redundant because ALL balconies have an ocean view. The exception is the Oasis class ships where there are balconies that face the middle of the ship (with either Boardwalk or Central Park view). You also say the Ocean Views are now unavailable but did you mean actual ocean view class (rooms with windows, no balcony) or did you mean ocean view balconies? What type of GTY do you have now, and what was your original booking type? If you don't have that or don't know, then there's not much we can use to advise you.

I think at this point Royal's only motivation is getting deposits in the door to pay down the debt they took on during the pandemic. The deposit for non-suites is a fixed amount, but for suites is 10% of the trip. So if they jack up the prices now, they can get extra money now. They don't have to care (yet) whether anyone actually intends to sail because they get an interest free loan of your money even if you end up canceling 2 years from now. A year or more from now, they can drop the prices to what they actually intend to charge. Some people won't notice (so they score extra $ on those sailings). Some will reprice at the lower rate which just means their deposit pre-paid a higher percentage of the trip. And some will end up canceling which is always true. But once they've got your deposit, there's a better chance you ultimately sail with Royal. (Remember, more than half the ship is first time cruisers so this is important.)

One of their posts is the roll call for Navigator on Dec 11 which by my count is 91 days away so need to pay really soon if it's 90 day final payment and they have a couple weeks left if it is 75 day final payment. It's always possible the phone agents are incorrectly cutting off price changes before they should but odd that multiple agents would do this. And I guess we can't completely discount the possibility that Royal really has offered a promo that's only good for new bookings.