 Posts

644

Joined

Last visited
Atlantix2000's Achievements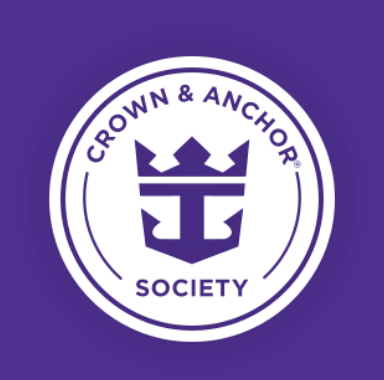 Diamond Plus (6/7)
568
Reputation
Normally, pending charges only take a couple days to fall off. If Citi says 30 days, they are just covering themselves. There's also nothing Royal can do about it, they have no power to remove pending charges. Best option is to have multiple cards and use the one with the best travel rewards for Royal and a different card for everyday expenses like groceries. At least for me, I've never found my travel card to be the best option at the grocery store (from a rewards perspective).

I've previously had to close a card due to fraud but was expecting a known large charge to come through very soon. Chase allowed me to keep the original card active but restricted to that one known vendor while blocking all other activity. If your cruise/RoyalUp is coming soon, you might be able to ask your card company to do something similar.

I've heard it has something to do with medical emergencies and getting the patient (in this case an infant) to qualified care in a reasonable amount of time. For the most part, the 3 consecutive sea days rule only eliminates transatlantic/transpacific voyages where you're multiple days from a hospital. Royal's doctors have a chance to stabilize an adult with a heart attack but don't want to take that type of risk with an infant.

Most likely this was due to rearranging passengers due to covid concerns. Either your original room is now in the covid quarantine area or they moved you to meet their distancing plan. It is unfortunate that they would now be downgrading you if you truly did win your RoyalUp bid. Hope your TA can come to a satisfactory resolution.

Time to update the title of the thread!!

You probably don't want to use the Verizon cruise package, you want Verizon's TravelPass service. It costs $5 or $10 per day where each day is a 24 hour period. You need to activate it before you leave (I think you have to call), then when you connect to cell service in an international country, you get a text from Verizon asking if you want to use TravelPass instead of international roaming. Respond yes and for the next 24 hours, they extend your normal phone/data service plan to cover you internationally. That includes unlimited data if that's the type of plan you have. The best part is it doesn't matter if you change countries during that 24 hours! So you could activate it in Antigua at 2PM and use it in St. Lucia the next morning. TravelPass doesn't work while at sea so Voom is still the best choice there. On most Caribbean itineraries, you spend more time in port than at sea so I've been able to use TravelPass without Voom and only needed to use it every other day if I'm careful.

Often the differences aren't much. If the room is 5 sq ft larger, but they changed the loveseat (a 2-seat sofa) to a regular sofa (a 3-seat), then they've actually already filled that 5 sq ft! Of course, it's much easier to lie down on a sofa than a loveseat so that might be worth it to some people. Another example, an extra 5 sq ft on a balcony could be the difference between a chair and a lounger on the balcony.

The laws on car seats are rather different (or non-existent) in many ports. Taxis/buses are far more likely to expect you to hold your child because that's what the locals do. It's something to consider when booking the excursion.

Every ship can't do Saturday-Saturday (or any other day of the week). There are only a certain number of terminals at the ports. They also have to spread out the demand or there would be massive issues with traffic, parking, customs, loading and storing supplies and fuel, etc. There would also be staffing problems if the terminals were only in use 1-2 days a week.

The app chat feature (and its fee) is definitely aimed at those cruisers that don't want an internet package. I cannot think of a reason anyone would purchase both unless they don't really understand the options.

They don't NEED to accommodate smokers. Smokers are banned from many places on land with no loss of revenue. They will be banned everywhere eventually including cruise ships. You're welcome to disagree but that won't change the eventual outcome.

If you are under 30 days, you clearly meet the eligibility requirements for CWC that are given in the first half of that answer. It says the NRD bookings follow the same guidelines, so what are those guidelines? The second half that you highlighted is about changing ship/date so I don't see how that's relevant to your question.

Depends whether you've scheduled traditional or My Time Dining. With My Time, the default is to seat your party alone. With traditional, the default is to fill tables of 6 or 8 people. Generally, they match people up by party type. So if you are cruising as a couple, you're going to be seated with other couples (as opposed to a family with multiple children). Of course, even if you have other people assigned to your table, they may not show because they are doing specialty or prefer eating dinner in the windjammer. On my first cruise, I had a table for 8 and we had the same 3 couples every night. Not sure if there was supposed to be a 4th pair. On my second cruise, we had a table for 6 with 3 couples on the first night but no more than 2 couples the rest of the week because we each did a few nights of specialty.

Possibly dumb question, but have you tried using the new password from one site to log into the other? Or purposely set them both to the same thing to see what happens?