 Posts

1,007

Joined

Last visited

Days Won

6
Recent Profile Visitors
The recent visitors block is disabled and is not being shown to other users.
JeffB's Achievements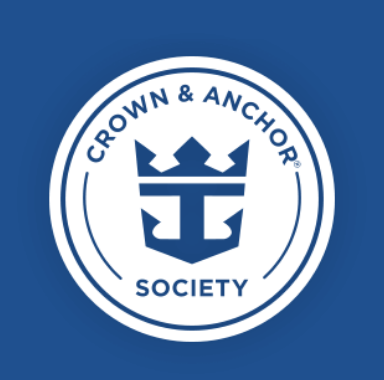 Pinnacle (7/7)
1.5k
Reputation
The Celebrity loyalty program - the Captain's Club - is set up a little differently than Royals but corporate's intent - having a live person available on board for Captain's Club members to reach out to in the event of a concern or general question. Of course, Guest Services is always available for that but this is just an extra layer of services available to guests - it is my understanding that on Celebrity, Concierge reps (for Concierge class guests who booked in that category of cabin) and the Captains' Club host are personnel within Guest Services and answer to a supervisor there. In 20+ years of cruising and at the start up last June, we encountered our first issue with dining room seating that I felt should be brought to the attention of applicable department managers - one that had nothing to do with a Matre' D's duties. Because of it's nature, I requested a meeting with the Guest Services Director and the Captain's Club host. We had a nice sit down, including the Restaurant Manager and the issue was fully resolved. One the next day, the Captain's Club host called me to follow-up with him personally at his desk on deck 4. We had booked a Concierge stateroom and the Concierge host joined us. Both wanted to make sure we were happy with the resolution and wanted to offer compensations in the form of FCCs. Of course, we graciously accepted. So, yes, these aboard ship Loyalty Program personnel serve a function and a good one mostly in keeping you informed of your benefits and exclusive ship board events for Loyalty Program members. They also seem to be good smoothing things over on multiple levels. Royal and it's brands are highly customer satisfaction oriented. I find this especially true on Celebrity. Having these folks aboard ship is an extension of that corporate philosophy.

Iv'e used Air2Sea extensively pre-COVID to and from Europe. It worked best when I did the research, found the connections that worked best, then presented those to the Air2Sea agent. Most of the time it was available, I booked it and off we went. Right now, I'd be very reluctant to book with Air2Sea. First of all, they obtain seats at group rated, reduced fares, at least that was the case pre-COVID. I would assume reduced fare seats are, these days, mostly unavailable so, your choice of bookings is going to be limited, probably severely. Air travel in general is going to be costly no matter. Commercial flying is hard in the present circumstance and it's going to remain that way for a while. My advice is to book airline travel either directly with the airline or through an agency/agent you trust, e.g., MEI. There are skilled travel agents out there who are adroit and finding the best connections and if things get messed up prior to your travel, unscrewing things - without you spending hours on the phone waiting for the airline's CSR. Pick airlines carefully. There are lots of tools to find out whihc lines do the most cancellation and/or changes of flights. Next, buy the best travel protection you can find that covers trip delays and trip cancellation. Finally, prepare yourself to be delayed, inconveniently rerouted, your flight cancelled or, worst case, you don't get to cruise at all. Have a back-up plan. It sucks but it is what it is. Keep all your receipts, document, document, document and bring credit cards with lots of remaining credit. You may need it.

I suspect AOS is doing the same thing. Thanks for the info Pattycruise.

Sailing on AOS out of Fort Lauderdale on June 5th. I just booked this cruise last week. There is nothing in the entertainment category available to book. It just says, "check back closer to your cruise" .... and .... "we're getting the ship ready blah, blah....". You can book dining and bev packages packages - not interested. I have a credit for a one specialty restaurant experience from my booking agent but it's a NR credit and won't show up until I'm aboard. If I book a a dining venue now, I'll pay for it up front. The credit might apply but I'm not taking the chance I'll have to visit guest relations to get that to happen. You can book excursions but we'll not be going on any of those and many of the best ones are already sold out as I'm a late booker. You can book an all fitness class pass but if you check the planner for fitness classes, they aren't published yet. Lots of hold backs on all the calendars with the explanation saying nothing is set yet. We're cross-over Diamond from Celebrity so the drink vouchers will work fine for us and I've been told that I can use the Diamond Concierge by getting her email and emailing our desires for the many shows available on this cruise that we'd like to see. I'm told she/he can help with this rather than standing in line on boarding day with 3 dozen other AOS guests scrambling to get reservations. I'm sure most of this has to do with the last minute approach to arranging shows and entertainers due to COVID - travel glitches, sick cast members, etc. I'm just going with the flow. We've been to all the ports on this itinerary many times and are unlikely to get off. My goal is to enjoy our first mega-ship cruise, well, the more appropriate line would be to see if we enjoy the mega-ship experience. As Celebrity loyalists, we like guest counts way less than 3000 and since the restart we've gotten totally spoiled with capacities on 10 sailings (except the most recent a week ago on Equinox that had 2100 of 2800 capacity) less than 1500 and one with around 800 guests. Spectacular. That's sadly ending.

The FL Department of Health, who contacted our travel partners that both became infected with COVID while on Celebrity Equinox, 9n, Cayman + ABCs returning a week ago, said the numbers of reports being received from cruise ships shows a spike in COVID infections found by on-board testing. Look, infections ae going to happen and that is because the newest Omicron variants (BA.2.?) are thought to be better at evading both the humeral and adaptive immune systems obtained from vaccination or previous COVID infection. However, it's not a slam-dunk that you're going to catch it. Even if you do, you're well protected from serious illness. While hospitalizations seem to be rising, it's not steeply. Neither are new case numbers rising steeply as in the Omicron surge in March, 2022. Another important reality is that it does not appear that a 4th booster confers additional protection from infection. Studies in Israel and elsewhere have demonstrated only marginal adaptive immune system gains (antibodies) and humeral immune system gains (T-Cells, Killer B Cells). I'm, 74, higher risk but in good health and still getting one tomorrow 14d+ in advance of an AOS sailing (my first on an RCL megaship) departing on June 5th, 6n, W. Caribbean and Perfect Day from Port Everglades. The real issue for guests is getting isolated aboard ship. Our travel partners were both isolated on day 4 and 5 of 9 cruising days after testing positive. we thought exposure occurred on a independent bus trip in Grand Cayman they took (I didn't go). I actually reported to medical on day 2 with COVID symptoms, tested negative (NAAT) but had to isolate for 24h in my cabin and was not released until I was re-tested negative again. Isolation sucked for all of us. Royals objective is to prevent an outbreak on each ship and that no ship has moved to "red" indicates the protocols are doing just that. My take is that will continue if Royal proceeds cautiously. I believe Royal should continue to hold capacity at 60-65% and strengthen the capacity of their testing and isolation management contractors to accommodate higher COVID positive case numbers. I commented elsewhere that I thought testing contractors aboard Equinox got overwhelmed (not enough testers or NAAT Machines to run tests expeditiously) with something less than around 100 cases/out of estimated 3600 among crew and guests (just a guess). If any of Royal's ships do move to "red status, that is going to be problematic regardless of what the CDC recommends for increased mitigation measures which I feel confident that Royal will comply with all of those recommendations. There will be a place where staff shortages and infected guests will prevent responsible ship operations and ports are going to deny port calls with regularity. You can bet Royal knows exactly where that point occurs by the numbers. During this period of increased transmission of Omicron variants, guests can help by first assessing their own personal risks of infection and making the right decision to not board when risks potentially exceed benefits, keeping in mind that a mere infection with mild symptoms is going to prompt isolation and a cruise camped out in an isolation cabin. It's a personal choice but you can reduce your risks of infection and a ruined cruise due to isolation while aboard by simply taking reasonable precautions about where you go inside ship's public spaces. If regular main or select dining gets too crowded, skip that and find a place where spacing and open air is available. Avoid crowded bars. You can always find one that isn't.

My experience with medical practitioners I speak with is that there is wide variance by community practices throughout the US on prescribing Paxlovid. Here in Broward County, FL up until about a month ago, there were multiple test and treat clinics. If you were tested COVID positive at the clinic, you could get an RX if you meet the criteria for dispensing it; in some cases where a clinic had an adjoining pharmacy, dispensing was immediate. Those have declined with declining availability of Paxlovid along with questions among this community's practitioners about it's efficacy in ambulatory patients in other than high risk COVID patients headed for hospital admission with an antiviral potentially preventing that. During our Celebrity Equinox cruise, both our friends who tested positive and ultimately developed mild symptoms (husband over 80 infected first, symptomatically recovered after day 7) both were fully vaccinated. The husband was closely monitored by the ship's doctor after he was placed in an isolation cabin. Visited every day for the first 3d, measured pulse O2 and listened to his lungs on exam. IMO, there is no question his vax status prevented serious illness. His symptoms amounted to a runny nose, dry cough and noticeable fatigue. HIs wife (70) developed the exact same symptoms after debarkation and now at home. She felt improved on day 4 from her first positive test on board (she was ID'ed as a close contact, tested immediately in her cabin but it took over 6h for her to get her NAAT results. She had been given the option to isolate with her husband or in her cabin. She chose the later. IMO, care from onboard medical staff was excellent but that was delivered by one MD and a few RN types (although they are foreigners with different training and licensing from US). All the testing and isolation management is done by a contractor with medical and guest services in a supporting role. I wasn't impressed. I do not know how many NAAT test machines the contractor had onboard but that it took 6h for our friend (the wife) to be resulted after being swabbed suggests they did not have enough NAAT testing machines to quickly test all guests that required it - either by close contact or presenting to medical with symptoms. The other problem was debarkation confusion. Both our friends were told they would be escorted to a lounge area then guided to a separate debarkation area at 7am. There was a lot of confusion in doing that. The husband and wife, in different cabins, were supposed to be escorted to the Passport Lounge and then processed off the ship early. The husband wasn't escorted until after 8am and deposited at the Passport Lounge which is fully open to the main Foyer of the ship. By around 8am with regular debarkation in full swing the wife still hadn't been escorted off - I actually did the escorting to get her to the designated area around 8am where there were probably 6 other pissed off people, presumably positive, waiting to be escorted off the ship. Her husband was already off the ship. She and her husband were finally joined up after a lot of confusion about where she was. The testing and management contractor's plan was to Uber them at Celebrity's expense to the airport; that was the only option for them. They live in Stuart FL and had parked their car at our house in Coconut Creek. The Uber driver said he could take them both to our house at their expense instead of going to the airport. They elected to do that. When we debarked you could look down the gangway and see all the limos and Ubers lined up. I'd estimate there were more than 10 of them.

Booked this yesterday. We are Celebrity Loyalists just off Equinox on Sunday but we have 5 RCL cruises under our belts, last one to Cuba, aboard Majesty of the Seas in January 2019. This will be our first cruise on an Oasis Class ship. Cross-over points give us Diamond status. I've read all the RCL benefits for Diamond but there are a lot of changes and I'm not sure I've got the current ones. Any help here appreciated. We love entertainment, especially Broadway and are excited about a production of Mama-Mia being offered on this ship. How does seating work for this? I've heard reservations are made for these. Is that correct? Also comedy shows and the ice show require reservations??? I've read I have access to Diamond Concierge. Is this of any use in arranging our evening entertainment schedule? The web site or the app don't allow me to select dining times. I assume they've taken all the advance reservations that they can handle. Hopefully I can visit the Matre-D' shortly after we board. I'm trending toward fixed seating at 8p. We've done Select and Fixed on Celebrity. Recently select has been rather chaotic. I'm thinking Fixed may be a bit smoother. Celebrity has the same kind of deal with drink vouchers for Elites (Diamond equivalent) except the happy hour times are shorter on Celebrity (5-7 as compared to 5-8). Looking forward to that experience and we'll be sans a drink package thinking I don't need one. Thoughts? We are not big drinkers but enjoy a cocktail before dinner and wine during the day. Celebrity has Cafe Al Bachio (Starbucks!) and all coffees without liquor are included for Elites. Not sure how that works on Allure. Would appreciate some insight there. Any and All Allure tips regarding boarding (our late booking had 2:00pm boarding as the earliest) or tricks of optimizing the Allure experience would be great.

Just cruised on Celebrity Equinox 5/6 - 5/15. Our friends traveling with us both tested positive on days 4 and 5 respectively. The husband (a high risk person), after I urged him to do so, queried the ship's doctor on the availability of Paxlovid (an antiviral medication considered effective if taken within 72h of symptom onset). The answer was a simple "no". Ships' he was told, identify the illness, evaluate severity over the course of the illness/cruise (and Equinox's medical staff was very thorough in that regard) and act accordingly based on that (immediate transport to a shore based hospital if required treatment exceed what's available on the ship is an option) The general approach by the medical community is that due to limited availability of the drug and questions about it's efficacy in the clinical setting (as opposed to lab testing of the drug done by Pfizer), the drug is being reserved for hospitalized patients and after that those hospitalized patients that are high risk for serious COVID complications. On the sewer testing. I've read that the CDC may be doing this selectively aboard cruise ships but it is not a protocol being widely pursued. Why not? First, it's purpose to identify community presence as early as possible and prevent outbreaks. Second, a recognized alternative to sewer testing for the presence of COVID viruses which can be complicated is lots of AG testing followed by confirmatory NAAT (PCR) or PCR testing. The cruise lines are very heavily invested in this. That approach fits perfectly in the congregate setting that cruise ships offer. Guests do-pre cruise testing and they are encouraged to get tested at no charge on board if they develop COVID symptoms. Vaccinated crew members, upon joining ship's company, are quarantined for 7d, tested on day 7 and all crew are tested at 7d intervals and also encouraged to report COVID or flu like symptoms.

Just a point of clarification ...... A polymerase chain reaction test (PCR test) uses the process of Nucleic Acid Amplification Test (NAAT) to detect SARS2 viral particles. The test Walgreens uses is machine processed in the store using NAAT technology; results within 2h - 1 hour is common). Its not sent out to a lab (2-3d is common). Accordingly, these are called "rapid" PCR tests. PCR tests are also known as molecular tests A PCR or molecular test is highly accurate and has a 1% false negative rate. Rapid Antigen (AG) tests take 15 minutes to process using a card with a control line on it. These tests detect antibodies to the SARS2 virus. They have a 3-10% false negative rate depending on the product - still pretty accurate. Abbot Binax/Now claims a 3% false negative rate. Unless you're pre-boarding testing requires a PCR test, I'd recommend against getting one of these. It is not rare for your body to harbor SARS2 viral particles long after you caught and recovered from COVID. You are not infectious under this circumstance but if you pop positive on a PCR test, you'll be denied boarding. A driving factor for which test you get could be the lessened availability of clinic based AG testing. CVS in South FL where I live no longer offers the AG tests, only PCR (drive through). You may also find your health insurance won't cover a clinic based (monitored) test. Do your research. Check with the pharmacy at which you plan to get your pre-boarding testing done and make sure they have and will administer the test you need/want. AbbotBinax/Now monitored home test remain, IMO, the best option for pre-board testing.

Hello from aboard (again) Celebrity Equinox. This is a 9n ABC cruise from Fort Lauderdale. This is day 3 and we're in the Caymans. Some interesting developments. First, there are around 2100 passengers - up from under 1000 on our previous cruise since June, 5 of them on Equinox. You can feel the difference. At certain times the Ocean View Cafe is unusually crowded and table space in short supply. Seats at the Martini Bar? Forget it. It is my understanding that a large crew change-over occurred just before the preceding cruise. You can feel this too ..... things just don't seem to run as smoothly. The combination of new supervisors, new dinning and bar staff, many of the new crew still in quarantine, shows up in the level of service. That feeling seems limited to food and beverage operations. Hotel operations seem unaffected and maybe this department didn't have any crews changeover. We ate in Murano on day 1 - It's a good idea. First, it's discounted. Second, on the first night, select dining is chaotic. You can avoid this by dining in a specialty restaurant on evening 1. I had a short talk with the matre'de about how supply chains disruptions might be affecting food services. He said the impact it's massive. He orders, say coffee, and the truck doesn't show up. He actually went to every grocery store he could find and bought as much coffee as he could. Wine availability of popular wineries is also a problem. You can ask but they don't have it. Suppliers can't get it let alone get it delivered in quantity. Beef prices are off the page as are fresh vegetables. I think it's well known among posters in this forum that COVID protocols for crew have an impact on staffing. IF - frequently a big IF - Celebrity can manage to re-hire previously laid off crew members and get them aboard (varying vaccination and COVID country requirements) they still have to follow Celebrity's ship board policies for new crew. They are now down to 7d, from 14, for testing and quarantine. Anyway it's a big deal. Depending on when you board in this crew cycling schedule, you may notice long waits to find a bar server and long waits to get served. Patience is the by-word. A complete generalization from one experience, not the best situation to draw a conclusion from, but I'd offer that the cruise lines are - at least in Celebrity's case - bringing passenger load factors up faster than staffing can provide the level of service that I probably became used to up to around March 2020. Now the big news: All our pre-cruise testing worked smoothly. One exception - one of the Abbot BinaxNow test kits we planned on using was defective and could not be used. It's a good thing we have extras. Two lessons learned (1) buy back-up test kits. (2) have a back-up clinic based test plan. Because we had extra tests to replace the defective one, we didn't need the back-up Walgreen's Clinic test I'd scheduled and cancelled but it was there if I needed it. I got an email from Abbot saying a replacement kit for the defective one was on the way, That was nice. Also, on the morning of Day 2, I awoke with mild URI symptoms. I've preached here that if you develop URI symptoms during a cruise, go get tested. Another option - and I thought of it but forgot to pack them, bring self test kits. So, I donned a mask and went to medical. I announced that I had URI symptoms and was placed in a back room. There was only one other person in the clinic at the time I presented. Overhearing the nurses and MD, I deduced he had intractable diarrhea and had become dehydrated. If you seek COVID testing for URI symptoms, your evaluation and care, if needed, are at Celebrity's expense. The clinic does Rapid PCR tests. They are more accurate (less false negatives) and there is some basis in using these instead of bringing your own AG tests that have higher false negative results and you are potentially walking around aboard ship spreading the more transmissible Omicron variants. After checking in and having my vitals taken (about 20 minutes), I got the brain swab of the PCR tests, then waited in the clinic for exactly one hour to get a negative result. Medical also called my wife, advised her to isolate, then went to our cabin and tested her with a PCR brain swab. She was also negative. So, great, we're free, right? Not so fast. Ship's protocol requires isolation and retest in 24h. So, as I write this, I'm in my cabin , with my wife, isolated until, I am told, medical will come to our cabin around 2:30 (24h after the PCR test was started) today to retest both of us. BTW, room service for last evening's dinner and this morning's breakfast was great. We're traveling with friends and we had plans today in Grand Cayman. So, we'll miss that. We also missed a production show last night - one of our favorite events on a cruise. Being honest about recognizing my URI symptoms could be COVID and getting tested was disruptive but, you don't want to be "that person" who was person #1 starting an outbreak on a cruise ship. SARS2 in it's more infectious variants is still out there, if not producing much less illness - which is one of the reasons if you get even mild URI symptoms on a cruise, assume that you have COVID until proven otherwise.

To be clear, for US citizens wishing to enter Europe from the US, there is no simple, one answer fits all European countries wrt applications to enter, what will work for proof of vaccination, time limits for vaccination and COVID mitigation measures in place. The rule is, things change constantly and rapidly. There are a bunch of web sites that track this stuff for US citizens wanting to travel to Europe. The one below is pretty good. For each country being listed here, you'll get a summary of "what's new" with COVID related travel and a link to a country web site where more detail is available. DOn't miss this. It is intended to inform and encourage travel into and within the country you choose. The EU has done a decent job of creating a single mechanism - the EU digital COVID pass that's an App on your phone. It contains a QR code with your COVID/Vax status that is kept updated by you as you receive COVID vaccines or recover from COVID. Problem for US citizens wanting to travel freely within the EU and European Common Market region is that you can't get one. Because of that, US citizens have extra hurdles to cross when entering Europe and crossing boarders within it on your way to your cruise port. Not insurmountable. Workable if you're paying attention. https://www.euronews.com/travel/2022/04/14/what-s-the-latest-on-european-travel-restrictions

Pattycruise makes a good point regarding the availability of rapid antigen (ag) tests at CVS. Many CVS pharmacies in my area (Fort Lauderdale, Coconut Creek) no longer do the rapid ag test. The still do a drive up PCR test and these are covered by most insurance - no clinic visit. In our area, Walgreens clinics are connected to the University of Miami Health System. I'm a patient in that system by virtue of several visits for testing and that makes it supper easy to book an appointment about as far out as I want. So, far, my ag hasn't been billed as a clinic visit but this is going to vary as state funding (from federal programs) of testing is different everywhere (confusing). So, what works for me in FL may not work for cruisers seeking testing in Illinois. It also pays to call the Walgreen's pharmacy you plan on visiting for a clinic or drive through test and verify that they have and are administering the ag tests. I've found that the testing process varies and some pharmacies aren't doing or are out of ag tests. I've used the Abbot BinaxNow monitored home test 9x for required pre-boarding COVID testing since June, 2021. I use the NAVICA App that you can download to your phone at Google Play (Andorid) or the Apple Store (iPhone). I've done the tests on-line via the web site and using my android phone via the NAVICA App. I prefer the later. There's already been a comment that Abbot Labs makes a home self test (2 tests in each kit) and a monitored home test (one test in each kit). The test you need to clear the bar for COVID screening is a MONITORED test either at home/via your phone, on-line at the web site or in a clinic by a HC Pro. There was also a testing related post a while back where a poster claimed all you had to do was use the free tests you can get through the USPS service. To my knowledge the USPS testing service ONLY PROVIDES AN UNMONITORED SELF TEST - these won't clear the bar for pre-cruise COVID testing. I've never had a problem doing the test on my phone via the NAVICA App, getting it resulted, printing a copy of the results (everything needed is on it) and having it accepted by Celebrity both in Europe (Athens and Barcelona) and Port Everglades. I recommend, as have others, that you have a digital copy of the resulted ag test test on your phone and a hard copy that you've placed in an accessible location for check-in. I put the date I need to do the monitored home test on my Google Calendar (2d before the cruise) and schedule a back-up test at my local Walgreens the day after (1d before the cruise). If everything goes smoothly with the Abbot Home test, I canel the Walgreen's appointment. I've used the back-up once because I took the test inadvertently 3d before my cruise.

I'm on a 9d S. Caribbean itinerary aboard Celebrity Equinox from May 6th - 15th. Bonaire is one of our ports. The Equinox sailing on April 15th with the same itinerary as mine, cancelled Bonaire on 4/20 and added an extra day in Curacao. Here's the pertinent part of the letter to guests on that cruise: Due to potential berthing issues and port congestion in Kralendijk, Bonaire we've decided to modify our itinerary. On Wednesday, April 20th, our visit to Bonaire will be replaced with an additional day in Willemstad, Curaçao, thereby allowing us an overnight experience in this beautiful destination. Since the restart in June '21 and 9 cruises, I've had "port issues" causing a port stop happen once before. It's not widespread, but it happens. I've not received any notifications of itinerary changes for my Caribbean cruise that embarks from Fort Lauderdale on May 6th. If itineraries have been changed on any of my previous cruises, I've been notified at least 2 weeks in advance. That's passed. Of course it could still happen between the cruise start or during it.

This particular ruling by federal Judge Kimball Mizelle involves the CDC's mandate on federally regulated transportation facilities and equipment. It may result in an appeal that won't go quite like the last one CDC initiated after Judge Merryday enjoined the CDC's cruise ship no sail order. The reason for that is that the CDC's mask mandate applies to federally regulated transportation facilities and equipment, not privately owned cruise lines. Certainly, there is room for interpretation on whether the federal government (HHS/CDC) is within it's congressionally authorized legal authority in both challenges. Clearly, there was with the Desantis challenge of the CDC's no-sail order but the interpretation favored the litigants that were the aggrieved party. I thought Judge Merryday's ruling enjoining the CDC's no-sail order was legally and constitutionally solid. The CDC argued that the concept of "free pratique" extended to it's authority to shut the cruise industry down. Merryday articulately opined that it didn't because the cruise lines were privately owned businesses. His opinion prevailed and the no-sail order was abandoned by the CDC for creating the voluntary one - which the cruise lines, en mass, decided to comply with. A nice face saving route for the CDC granted by the lines that alternatively could have sought blood revenge..... retrospectively, a very smart move by the lines, IMO. I'm less sure that the CDC's authority to mandate masks in the case of appropriately regulated transportation facilities and equipment case is unlawful. I think the ruling by Judge Kimbal Mizzelle is on less solid ground. It may not matter as Judge Kimball Mizzelle has opened the pandora's box of "the public will." There's no question the public hates masks in most settings, justified or not, based on the science or quackery. There appears to be an identifiable drift towards letting organizations impacted by the narrow case of mask mandates to make them optional at their discretion. That is likely to be the appeals and court's and the USSC's default argument.

I just did a search and can't find anything disqualifying any FDA approved monitored home test. Caveat, I speed read and could have easily missed that the Abbot test is the only accepted one. A sample of one or two guests who got through check-in with a non-abbot monitored home test isn't enough to assume you can use any FDA approved monitored home test even though that would seem to make sense. One other important thing. To my knowledge, you cannot select the kind of AG test you get via the USPS web site set up for that purpose. You'll get what they send you and it may not be the iHealth monitored home test.