 Posts

1,065

Joined

Last visited

Days Won

6
Recent Profile Visitors
The recent visitors block is disabled and is not being shown to other users.
JeffB's Achievements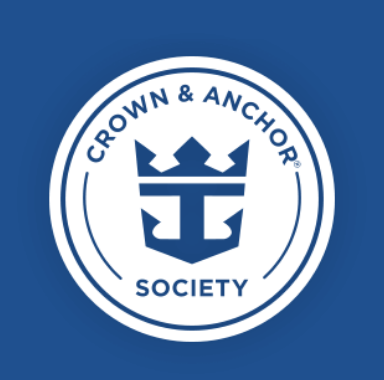 Pinnacle (7/7)
1.6k
Reputation
Thanks for the great Beyond review crusiellama. We've got 4 Edge Class cruises booked. Three on Apex and one on Beyond through January 2024. On our first Edge Class Cruise (Edge, Athens, June 2022) it took some getting used to the new design but we did. Just sailed Apex in January and had similar reactions to yours and another poster who found The Retreat "too crowded." Agree with that. Nice to hear Beyond has added a 3rd deck to The Retreat. The Retreat Lounge wasn't the "step above" you would expect for the premium being paid and Luminae was by far not our favorite restaurant - that would be Normandy. But as you noted, the staff that served us across the ship were outstanding and service at a high level. Glad to see the Martini bar improved as both Edge's and Apex's are small and there is insufficient seating. The special effects in the main theater were also a noteworthy addition to ship board entertainment. There's no question that Celebrity's food quality has declined post COVID interruption but is entirely satisfying. I tend to stick to long time menu "favorites" and I enjoyed them. The roasted pork chops is one of them. The Chilean Sea Bass was Branzino and that particular fish filet was thin. Lobster tails on Lobster night in the mains are smaller (tender and succulent) but the Beef Wellington is still very good. WIth Celebrity trying to position itself as a "premium" line, the concept of "X" signifying excellence, Lutoff-Perlo might want to consider shaving the company's margins a bit to preserve the concept of "X." I know that's not what stockholders want and she's under pressure to keep margins high. Still, tread cautiously there. Competitors are offering similar premium cruises at lower prices. We've got a Princess cruise scheduled in June (Caribbean Princess) and booked the equivalent of Celebrity's Sky Suite (not as big, same perks but fewer amenities and called Club Suites) for around 60% of the cost of Sky Suite on an Edge class ship. Don't know about others bu, given the premium, I'm loath to book a Sky Suite on Millenium or Solstice class ships given the plus-up of the "suite life" on Edge class.

Accepted tests are PCR or antigen tests taken in person, supervised virtually, or unsupervised self-administered. Proof of a negative test can be the printed or digital results, a clear photo of your self-test result, or your actual self-test in hand. https://www.celebritycruises.com/healthy-at-sea/transatlantic-travel-requirements Note that your COVID tests do not need to be supervised. You can use unsupervised, self administered COVID tests. Purchase these before you sail (or use the ones you may have gotten for free during that campaign). Make sure that the tests you use are not expired and be aware that expiration dates may have been extended by the FDA. Google "extended dates for" ...... (the brand of test you have). Insurance coverage for on-site supervised testing, e.g., CVS and others, is fading. A typical supervised test at CVS is going to run you in the $120 range. Since you don't need these, buy a self test kit for under $20 at Amazon. Here's the link. https://www.amazon.com/Covid-19-Test-Kits/b?ie=UTF8&node=2348082201

I just booked with AIr2Sea for a one-way flight from Miami to Athens in October, 2023. This is the first time I have used Air2Sea since the cruising restart. I didn't care for it much before COVID as available routings and connections were poor. I was impressed with the ease of finding suitable flights at the Air2Sea website - its well designed and easy to use without calling an Air2Sea agent. I bounced what was available using Matrix Software (Google Flight without the adds) to what was being offered in the Air2Sea web site. Not a lot of differences, several options by both airlines and routing and this far in advance, the fare was pretty good and equivalent at both websites. I'm assuming Roselo didn't have choices and ended up with this short layover between national and international flights. From the post, Roselo has an international flight as part of her Air2Sea itinerary. She may have been able to avoid this and have more choices on routing by booking just inside 6 months (for international). This is the point at which the airlines allegedly start to manage fares - prices rise or fall based on bookings and inquiries (dynamic pricing). Generally and as I understand it, Air2Sea won't offer an itinerary that won't work and I can't imagine Roselo's itinerary being forced on her. I suppose that is possible if it was the only itinerary offered but then again if its being booked inside 60d, that could have been the case.

Day 9: A pleasant surprise. Raw on Five. As I've noted previously in my reviews, I'm not enamored by specialty restaurants as they seldom set themselves apart from main dining venues - our exceptions are Murano and Eden. I can now add Raw on Five. We walked up for lunch without a reservation and were seated immediately in a desirable window table. An experienced waiter - that I judged so by his manner, presentation and skills - approached and gave an explanation of the menu. There's no up-charge to dine here. Menu items are al a carte and priced accordingly. I thought the pricing was reasonable. I ordered a sashimi plate with a choice of 4 of 6 items on the menu for that plate. My second order was something akin to a California roll- A green topped tuna roll. The green top was beautifully sliced avocados neatly laid on top of each of 10 pieces forming a roll. This was $12 - well worth it. My wife had shrimp tempura. She liked it. The best parts of this lunch experience were that it was delightfully quiet in a beautiful setting with 5* food quality and table service. A. We debark tomorrow morning. This is our 5th cruise on an Edge class ship, the first right after the cruise industry's restart in June 2021. They take some getting used to but it has been pointed out to us that each new class ship in the Celebrity fleet builds on what worked and what didn't in the previous class. Edge is an improvement on a lot of levels especially propulsion, hull design, system management and cabin design. I like the restaurant changes that are part of the cruise industry's trend to offer more dining options moving away from "Main" dining concepts that have predominated since the beginning of the Golden Age of Cruising in the early 20th century. The average age on this cruise I'd estimate to be 65. It's an old crowd, few kids, If any at all, and an adults only cruising experience as compared to the younger crowd and family experience on RCL ships. It isn't for everyone but it works for us. The Sky suites were nice but I have trouble justifying the enormous up charge. We'd rather take two cruises in the $4-5K range than one for $8k+. That's just us. If price is no object, go for it. Some of the perks - priority boarding and debarkation, private dining room - Luminae - access to Blue and the Retreat - are nice but I can do without all of them. As I've mentioned Luminae wasn't great and the Retreat was, IMO, in the one instant I went out there to try the pool and lounge chairs, was more crowded than I would have expected of the exclusivity you're paying for to be in there. The Retreat Lounge is a bit on the boring side. Folks that were in there stuck in their groups and the two times we went there for cocktails before dinner we didn't socialize and stuck to ourselves. This will be my last post in this series. Hope it's been informative and useful if you are considering a voyage on Edge class ships in the Celebrity fleet.

Day Eight: Lunch at Luminae. We keep trying and we're rewarded. Luminae opens for lunch at noon. We arrived at 1pm. No wait and we were seated and recognized immediately - the way it should have been previously. We enjoyed a long, leisurely lunch with staff engaging us increasingly as the closing time approached and the place emptied out. For a starter, I had the smoked salmon salad. I'll attach a picture of it - and me - to demonstrate the bit of culinary presentation that Luminae is by reputation and reportedly known for. later. IMO, this dish rose to the level I had originally expected in Luminae. Beautifully presented and delicious. The center of the dish had something that tasted like a small potato crisp and under that a thickened salad dressing. The smoked slamon - of mid-to upper level quality surrounded a small amount of fresh greens. My main was lamb chops over brown rice and a sweet beet sauce. The flavors were complimentary like they should be. The chops were prepared mid-rare as I requested and should be served. Perfect. At the risk of being inappropriately critical because this was a great meal all around, the 3 lolly-pop lamb chops had some gristle in them that suggests a lower quality or cut of this meat. Getting past those, they were really good tasting. No dessert to conserve calories. A- ...... and I'm really happy that Luminae finally measured up. It is possible that bad timing on my part and new staff that just came aboard in Fort Lauderdale this cruise accounted for my first impressions. Thinking about dining here for dinner on Wednesday evening - a formal night - but only if they offer lobster and Beef Wellington.

Day 8: Mast Grill for lunch. This venue is outside (covered) and just aft of the Magic Carpet with the Mast Pool Bar right next to it. The venue starts serving at 11:30, just before OV Cafe opens. When we arrived at 11:40 there was plenty of available seating and no one in line. Walking past this spot previously and after 2pm, it was very busy with no seating available. I had a turkey burger. It came out of a warming bin but was still juicy and hot. My wife had a real hamburger and a hot dog. Neither of us had buns. We had french fries. Watch for one of the chefs behind the counter refilling the serving tray with a freshly fried batch of fries - the fries cool off quickly and get a bit soggy when left in the serving tray. Lots of toppings and condiments available. Nice lunch. A Returned to Tuscan: considered Laminae but nothing special or different on the menu. Having experienced less than I anticipated in Luminae, we chose a dining venue where we did have a great experience, Tuscan. We arrived, again just before 8pm having left the show early to avoid the crush. No one was waiting. The hostess asked if we like to share a table next to a window. Fine with us. We sat with a very nice couple from Ireland and had a nice dinner conversation. The table service was, again, very good. Our head waiter was the first to arrive and almost immediately after we were seated. This is what is supposed to happen. His assistant then brought bread and water. The head waiter returned just after that and gave an expansive explanation of all the foods on the menu that evening. Following this, the same sommelier that served us the first time was there for the second. She remembered our wine selection - another "the way it should be." I had the Tuscan roasted pork chop - one of my favorite Celebrity menu items. The Tuscan version has a nice rub on it and is then roasted (I think it is pan roasted). The chop has the bone in and that insures its tenderness. It was served with a small amount of tomato based gravy and broccolini. I had a strawberry frozen yogurt. The entire meal was delicious and the excellent service was repeated insuring the first visit wasn't a fluke. A+

Day 7: Dinner at Blue: We arrived just before 8pm having left the 7pm show a few minutes early to avoid the crush. It never arrived??? We were seated immediately, service was smooth. Staff were engaging - it wasn't that busy compared to what we had previously observed when walking past it after 8pm. The menu features "clean" food. Perusing it, it is that. Based on the experience with the grouper in Eden, I went with an heirloom tomato salad and what appeared on the menu as "Pan Roasted Sea Bass." Nope. It was branzino a commonly substituted fish for the more expensive sea bass. It was quite thin and dried out on cooking at the thinner ends of the filet. This fish dish was more similar to the kind of below average fish dishes I usually avoid. Sea bass filet are usually around an inch thick. This was about 1/4" thick. Not good. Desert was bananas foster. In the day, this desert was prepared table side and flambe'ed. No more. The bananas were over-ripe, mushy and brown. If I'm going to eat a high calorie desert like bananas foster, it better be really good. This was sweet and tasty, if you ignore the bananas, but flawed. One cannot claim that Blue is an exclusive 5* dining experience by which access is gained through booking a higher fare aqua class or a suite. Blue, needless to say was a disappointment. That comment is made based on food quality for the two dishes I ordered; I could return and try other menu items but first impressions are very important. Aside from engaging staff and prompt service Blue was not that great. C-

Day 6: Dinner at Eden: This is the Edge Class ship's featured specialty restaurant. It is a first rate 5* spot. We've found that for the most part, specialty dining across Celebrity's fleet is not worth the up-charge. That's because few of them separate themselves from main dining options. Eden on Edge class ships and Murano on the Silhouette and Millennium class ships are notable exceptions for us. The restaurant is nestled within the 3 deck expanse of Eden itself at the after-most part of the vessel. The restaurant is on the lowest level. You step down to it from the Eden Bar and entertainment area. a few steps below the seating area is the expansive kitchen that is an open concept design. Tables are spread out with all of them having a view out the stern onto the wake when underway or looking at the port when docked - in this case Aruba. The menu offers a la carte dishes and a 7 course tasting menu paired with wines. The restaurant has a $60 pp charge. If you select the tasting menu it's another $100pp charge making it the most expensive dining venue at sea. We passed - too much food. Service was the best we've experienced in any restaurant and it was very quiet. A wide selection of appetizers were all appealing. I ordered the Civche and a pan roasted shrimp. Both beautifully presented and flavorful. My main was Grouper - very high quality and likely a filet cut from a fresh whole fish, not frozen filets. Desert was a slice of chocolate pie - delicious. Overall, A+. We booked another reservation planning on having the beef tenderloin filet that's on the menu. Totally worth it and for us, one of only two specialty restaurants across the Celebrity fleet that separates themselves from the mains.

Day 5: Dinner at Luminae: Right after the 7pm shows, there are guests waiting to be seated at all dining venues. There were close to a dozen in line at Luminae when we arrived ar 8:10. This venue does not take reservations. Instead of standing in line, we simply went to our cabin and returned about 10 minutes later. No one waiting. We asked for a quiet table and were seated in one much quieter than our last two visits to Luminae (1 lunch, 1 dinner). About 10 minutes passed before anyone came to the table and acknowledged that we had been seated. We were about a minute from walking out. It was the sommelier that first showed up so, that was probably a good thing. Once the table service started, it went smoothly but I had already been primed to be unfairly hyper-critical. One of the offerings on the Luminae menu is from the corporate Executive Chef Daniel Boulad. He creates Celebrity's menu and a three course meal is one of Luminae's offerings. I considered it but was also looking at the Peppered Tuna. Our waiter suggested I try the Tuna as the Boulad offering is available every night. The Tuna is not. For my appetizer I had the duck consume and also, separately, braised octopus. The consume was greasy (yes duck is greasy so,there is that) and flavorless, should not have been. The octopus was interesting. I've had plenty of squid (calamari) prepared in garlic sauce and fried. Octopus has a much different texture and tastes different. It was a bit chewy but tasted good. Apps C-. The peppered tuna was disappointing. It wasn't sashimi grade tuna but rather a tuna steak sliced to look like ahi tuna. I wasn't fooled. It wasn't bad but I'm not food stupid. Call it a sliced peppered tuna steak on the menu. I'll give it a D for trying to fake me out with a cheap short cut in a supposedly 5* restaurant. I've seen the desert - coconut creeaux on Celebrity dinner menus before. I picked it for desert tonight. So, what is cremeaux? Sweet, texture of yogurt, served on a plate surrounded by little round sweet crackers, coconut and tangerine sections and two puffs of a light lime meringue. It was tasty but the presentation was strange. The cremeaux looked like it had been squeezed out of one of those squeezable ketchup containers in this strip of it in the center of the plate. The flavors were nice and complimentary. Grade B-. OK, look, I was primed to be hypercritical by waiting 10 minutes for a server to get to us. TBH, in three dining experiences there, Luminae has been disappointing overall considering you're paying a large fare premium (the "Suite Life" in the Retreat) to dine there. I politely asked the hostess after our meal what a good time to dine was to avoid a crowded experience. Before 7 was her response. That doesn't work for us as we go to all the 7pm shows. For sure, I could adjust our routine but, no. The restaurant could smooth guest flow, synchronizing it to available servers by limiting the number of diners at 30 minute intervals to assure 5* table service. All the other restuarants do reservations. WHy Luminae doesn't is a mystery to me. I've not been impressed with Luminae's food quality either (the tuna routine was a real downer) expecting more. They do try but it's not being delivered. Noise, average food quality and less than a premium table service experience renders Luminae the least impressive dining venue of what should be the promised Celebrity excellence plused up in the "Suite Life." Not happening.

Day 4: Dinner at Tuscan (one of the 4 mains). Seated immediately on arrival at 8:10. Greeted upon seating. Service impeccable throughout dinner. Wedge salad (a Tuscan signature dish), Seafood Chowder (on offer tonight), Grilled salmon done on the rare side as I asked for it over a tablespoon of cooked spinach and a 1/4 cup of creamy mashed potatoes, Kiwi Sorbet for dessert. Servings accompanied by a glass of white Conundrum ( a less sweet version of a Pinot Grigio) and a Connundrum red blend. Appeared to be at the same number of diners as our previous restaurant dinner experiences but much less noisy. Probably a factor of where we were seated. If noisy restaurants bother you just ask for a quiet table. The service elevated the overall experience and I commented to the Matre'd recognizing how good it was - I'm becoming aware of slightly different levels of service in the 4 restaurants we have dined at for dinner. Lots of factors at play for sure but Tuscan seems to have a more organized approach to service and that is a function of the specific restaurant managers and Matre'ds. Best overall dinner dining experience aboard Edge of the 4 venues so far. It's hard to mess up the menu choices we were served. All were nicely presented and tasty. A+

Day 3: Dinner in Normandy, one of the four main dining rooms - Cosmopolitan, Normandy, Cyprus and Tuscan. As I mentioned previously, each of the 4 restaurants has signature dishes that set each of them apart. We chose Normandy over all the others, including Luminae, because of the menu choices. Made a reservation for 8:15 and had to stand aside for 2-3 minutes as our table was made ready. It was very busy. I've now come to the conclusion that when the restaurants are nearly full and busy, it's going to be noisy. My wife had for a starter, a delicious brie. Her main was the tenderloin of beef encrote, same as beef wellington. 4oz of high grade tenderloin wrapped in a bread crust. There was a nice mushroom pate' inside - nope, not goose liver. A table spoon of creamy mashed potatoes with a small serving of an assortment of vegetables. Small portion sizes ok with me. This dish got an A. I had chicken consume and an arugula salad for starters and the brazed trout for my main. A small scoop of cooked spinach accompanied the trout that was served on a creamy lemon flavored sauce. This dish gets a B- because the trout filet was thin. It was very good but it's hard to correctly "braze" a filet of fish that is thin like this one was. The fish itself was moist, tender, tasty and the skin was easily removed. A thinker filet would have gotten this dish a solid A but the thinness of the filet spoiled this one. The dessert was a chocolate cake - definitely an A - and espresso. The Normandy is a beautifully appointed venue with cases that contain artifacts from the liner that the restaurant is named after. Service was a bit slow to start but once started the sommelier, waiter and assistant waiter worked seamlessly together delivering a good dinner experience. Overall, I'd give Normandy a solid A-

Day 3: Lunch in Ocean View. On a port day, seated dining with table service in the main or specialty restaurants is usually not available. I tried the stir fry. You grab a plate and fill it with what you want in the stir fry. Two meat choices: Chicken and lamb. Both meats were in small clumps and looked dried out. I passed on it and went with an all veggie stir-fry. You then hand your plate you built to one of two servers cooking with the wok. Cooking takes about 5 minutes. You can add noodles. I passed on these. Soy sauce, chili peppers to taste. The stir fry was very good but make no mistake this is a high sodium (MSG) high kcal dish. On port days, crowds in OV are supposed to be reduced. In that this passenger cohort appears to be older and fairly experienced cruisers, there are many that don't disembark. It was very busy again. Overall B+ with notably good bar service.

Day 3, Georgetown Grand Cayman, breakfast in Ocean View. Still very busy. One thing about Edge class ships is that they handle larger crowds in the OV better than the Silhouette and Millennium class ships. We got spoiled with our early, post pandemic sailings with 500 - 1000 guests. Oh well. Another nice thing about Edge is that there is plenty of seating even when there are a lot of guests for meals. Breakfast food choices are gigantic. I had an uninspiring but healthy breakfast of two hard boiled eggs, oatmeal and fruit assortment. Accomplishing that was a glass of tomato juice and coffee. My wife had an omelette - it contained at least 4 eggs worth. It was big. She reported it was prepared quickly with no waiting from the time she placed the order to the time it was on her plate. No line - she just hit it at the right time. Tables are cleared and cleaned quickly. It's rare to see a dirty table. Food serving trays on the serving lines that are emptied are quickly replaced. That's great restaurant management. That has been my typical dining venue experience throughout my cruising experience with Celebrity. It is one of the things that sets it apart from other lines.

Day 2: Dinner at Luminae. Change of plans. We had thought we were going to do our version of progressive dining by ordering from different main restaurants in Luminae. Turns out we liked the offerings on the Luminae menu. More on that later. After our meal I inquired of the hostess about ordering from the main restaurant's menus while dining in Luminae. Her response did not seem to encourage that although she said it was possible based on availability of a Luminae server to go and get the dish and a person in that restaurants meal staging area willing to make that dish available to Luminae staff. I probably would't try this. Although it can be done, both times we've dined in Luminae it's been very busy. Table staff doesn't need extra work although I'm sure they'd be glad to do it. On to the meal: We dined at 8:10pm right after the 7pm theater production show. This can be problematic because early show goers tend to dine afterwards - that's a lot of people looking to get seated in one of the ship's restaurants. Luminae was busy when we arrived but it wasn't show goers. We were seated promptly. Again, it was quite noisy. More on that later too. After a time, we were approached sequentially by several wait staff asking if we had been served yet. This seemed to reflect some disorganization on who was serving our table. There seemed to be plenty of wait staff. Strange - this is a restaurant manager issue that I would not have expected in Luminae. We sat for quite a while waiting for wine and beverage service. When it came it was fine and beverages were promptly obtained and served. Our order was taken about the same time. The starters we ordered came quickly. The main course took a while to get served - again, wait staff organization issues . The lobster, hearts of palm salad was absolutely delicious. Nice sized chunks of lobster in a creamy dressing. I had a Jerusalem artichoke soup with a big mushroom and a thin slice of prosciutto in it. Excellent flavor and consistency beautifully presented. Main course consisted of Baked Alaskan Halibut on Jasmine rice and a small side of bok choy. We enjoyed a glass of Conundrum Cab blend. The halibut was deliciously baked with a very fine crust on top of it and drizzled with a lemony sauce that did not take over the dish - maybe the best fish dish I've had in any restaurant aboard a Celebrity ship. Prepared and presented perfectly. We finished with a delicious chocolate cake with a small scoop of coffee ice cream and an espresso. Meal quality and presentation exceeded expectations for fine dining. A real treat. This one gets an A. Not a plus because of the noise and seemingly confused wait staff about who was serving our table. On the noise. I wear hearing aids so, of course, everything is amplified. Even when I took them off, the noise levels were uncomfortably high. The design acoustics seem wrong - low ceilings and no baffling. I spoke to the Hostess/manager about the noise levels. Apparently I'm not alone in my expressed concerns about it. I asked if there was seating with less noise and she said there is. She made a note in her system that would I like a quieter table. In my 22 years of cruising, I have complained 2x, this was one of them. Both professionally addressed. To be clear, the points I raised in Luminae are nit-picky issues. However, my sense is that for what you are paying for Celebrity's "Suite Life," these issues shouldn't exist.

Glad my general info helped. I know that traveling to Europe to start a cruise can seem overwhelming. I've never flown into Venice so I can't offer any help. There are some good websites - usually not the airport website but rather a travel website - that can provide helpful info about getting around in the airport. Some of them will have photos or video of places you may need to get to and how to get there after deplaning. I suspect at some point closer to your sail date, RCL will provide more detail to you about transportation arrangements at the airport.