Posts

10

Joined

Last visited
Profile Information
Gender
Location
Interests
fireclan's Achievements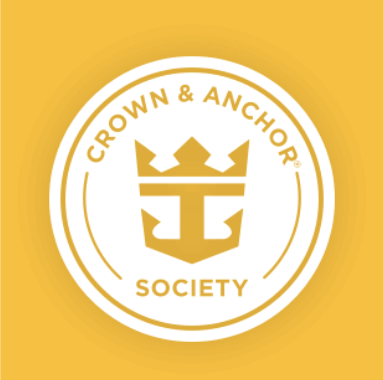 Gold (2/7)
12
Reputation
I cancelled our Sept. 5th Oasis from NJ sailing several weeks prior to sail date due to protocols (we're not vaccinated) and Royal continued sending emails/notifications as if we were checked in and sailing. So I guess we may have been considered a "no-show", but my TA assured me we were officially cancelled. It was strange (and sad for us) to keep getting these communications day after day knowing we were cancelled and not cruising. Our expectation is a refund as this cruise, and our next three, were all scheduled prior to current protocols. My TA says Royal has been "very understanding" regarding refunds due to protocols so we shall see, I guess. No $$ has shown up yet.

Does it seem like RC is losing money each time they pull away from the dock?

@CruiseRoyalDad So very well said. As a loyal RC cruiser who also misses cruising very much, RC no longer welcomes me on their ships because I don't have the proper papers. I have perused this blog for a while, reading time and time again posters saying "just let me on a ship", "I'll do anything to cruise again" and then are shocked at some change in protocol which, ultimately, they justify and go along with... Don't be surprised when the chronic conditions that cruisers have (diabetes, heart condition, COPD, etc) are the next one's that, like me, will be ineligible for cruising. And don't be surprised when your fellow blog members don't give a darn that it's happening.

@WAAAYTOOO I'm hoping to hear something today. Since COVID, this agency seems to have their agents working reduced schedules, so sometimes there is a wait to get a reply. But I did ask if I was eligible for a cash out. This is a learning experience for me as I have never cancelled a cruise before so your response/suggestions are appreciated.

We're booked on RC Oasis out of NJ on 9/05/21 with no check in yet available. Yesterday I emailed the online TA I booked through to cancel. Who can make realistic plans under these last-minute circumstances? It's such a shame, for cruise lines AND cruisers. This was one of four cruises booked or shifted BEFORE vaccinations became a requirement. As we are COVID recovered and unvaccinated, I won't currently book anything knowing we're not generally eligible to cruise without extra restrictions. So the FCCs aren't really helpful as I'm concerned they may expire before policies for cruising change...if they ever do change.

We're 30 days out and no check in yet!

I don't actually book my next cruise with the Next Cruise staff, I purchase the Next Cruise certificate, take it home and then either book with Royal or the online travel agency I sometimes use. All the benefits (reduced deposit, OBC) are still available. And you don't have to schedule an appointment, just fill out the paperwork they provide and drop it in the dropbox at the Next Cruise office area.

We are also booked in Oasis out of Jersey for September 5th. Just in a holding and waiting mode like others.

First Royal cruise, after cruising Celebrity since 2000, was Explorer of the Seas to the Western Caribbean from Bayonne, NJ in 2013. We've been cruising Royal exclusively since but hope to try Celebrity again!

Two bottles per stateroom, is my understanding of the rule.