Posts

124

Joined

Last visited
fireclan's Achievements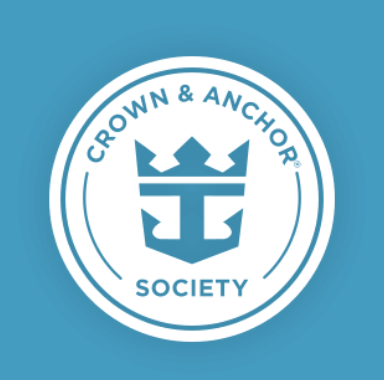 Diamond (5/7)
183
Reputation
fireclan reacted to a post in a topic: Royal Caribbean has laid off it's American Casino and Escalations call centers. Good Luck

We received emerald and diamond pins but I don't remember if they were left in our cabin or mailed to our home. I agree with @Jill, it doesn't bother me if people wear them or not. Actually, I'm not sure I would even notice if the pins were being worn. My memory is that they are rather small.

On Anthem , we purchased a coffee card in 2019 but didn't use all the punches. We used it on Anthem again Jan 2020 and (lo and behold) have one more punch left! I'll try and use it on an upcoming Feb 2023 Anthem cruise. We were told we could use it on multiple cruises as long as it was Anthem.

It was a seafood burger. I'm sure it wouldn't have been ordered if the OP was allergic to seafood.

Al Miller reacted to a post in a topic: Anthem of the Seas - Feb 4, 2023 - Feb 12, 2023 (8 Night Bahamas & Perfect Day Cruise)

Al Miller reacted to a post in a topic: Anthem of the Seas - Feb 4, 2023 - Feb 12, 2023 (8 Night Bahamas & Perfect Day Cruise)

So many good suggestions for things to use that will help! Whichever you choose, my advice would is to be proactive and start early, not wait until you're already sick. (Don't confuse this with medical advice, just a mother x5 and grandmother x10! Hopefully I've learned a little something...)

Hey Jenn! I'm on your side of the bridge today! Hope the fair went well.

Actually, I think your "pre-emptive spiel" is a good idea. I remember years ago it became a problem with wait staff requesting high marks for service, so much so we almost dreaded dinner because we knew what was coming. It was constant, at every meal. Like high-pressure sales. And then it abruptly stopped. Possibly one reminder and that was it. It was so pleasant. I always assumed it was because passengers complained, either in person or on the surveys.

We are very fortunate that he is well. Thanks.

The few times I've carried on wine I placed it in my carry on with no problems. However, my sister twice packed it in her large luggage. Once she was called down to the naughty room to retrieve her luggage and her wine, the second time it remained in her luggage and was delivered to her room.

If by evacuation you mean a helicopter flight due to a medical emergency - my husband was airlifted last year and transported from our local hospital emergency room to a hospital that was less than 75 miles away and the amount charged was a little over $76,000.

We're booked on this cruise, originally on Voyager but successfully switched over to Adventure. We actually have a somewhat better cabin than we had...our first Christmas cruise!

When I look at the mobile version of the plan a cruise screen, there is "exclusions apply" underlined on the lower right corner. That has all the specifics.

I'm not sure how declining a shot would make someone more apt to "cheat", but if it calms your fears any I haven't received that shot but would not cheat (or lie) to get on a cruise ship. And I'm sure I am not unique - there are many others like me with the same values.