 fireclan's Achievements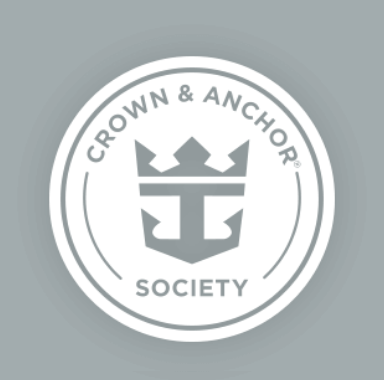 Platinum (3/7)
52
Reputation
Maybe it's the language of the request...a refund versus a repricing.

Was your cruise booked before the protocols were established? If it was, that would make a strong argument for a full cash refund. I've cancelled three so far, all booked prior to protocols, and have received cash refunds.

ctigerk reacted to a post in a topic: REALLY ANNOYED …. Would have cancelled if they told us this YESTERDAY when we had 48 hours to go!

But the original poster to this thread reported this: "They claim the CDC just made the rule for them and just told them today."

I'm singing along with you (albeit off-key)!

Does anyone know if this "700,000 have sailed" figure includes those that sailed from Singapore during the pre-vaccine time period? Or does this only include US sailings along with the new Caribbean departure ports?

We've liked using Next Cruise due to the reduced deposit feature. On our last few cruises, we've paid for the "certificate", taken it home and then booked our subsequent cruise within the time frame stated (30 days? 60 days?) It doesn't require getting an appointment at the Next Cruise desk, just fill out the form and drop it off. The only downside I found is that the TA I used to book some of our subsequent cruises still required I pay the full RC deposit and wouldn't accept only the certificate as the deposit. But I can't say that's the policy of all companies.

I agree...I don't understand people who behave like that based on what someone's relationship is with a current pharmaceutical.

Their website states parking is guaranteed. After cruising from there multiple times, finding a parking spot has never been an issue.

My opinion is (after working the last seven years of my career in addictions) you definitely need a cruise. I hope this all works out as you sound like an honest person who wants to do the right thing by answering honestly.

I received the email "Your Healthy Sailing Update - North America Protocols" last night. I read it, realized these are the same protocols that cruisers report complying with in recent months, and dumped it in the trash as nothing new. But today, reading this site, I realize that these protocols are in effect through March, 2022 (which covers 2 of the cruises I have booked) which is definitely NEW information. Don't you think that the protocols being extended that far out would be an important bit of information for Royal to include in this latest notification? I reviewed my email several times, and there is no mention of that date. So I guess I'll hold on to my January stateroom for now, pretending like I'm sailing (which I'm not) and using CWC to cancel at the last minute.

I am often a "less is more" person except when it comes to cruising... More is Better!!! Go for the extra day already!

I think someone posted on this blog previously that the fee went to $30 per day starting sometime in Oct. I'm no help with parking alternatives, I've only parked at the terminal. Good luck.

This is the BAC Royal Caribbean Visa reward points screen. Items or onboard credits you can use your reward points to purchase.

I'm not sure if it matters which you select, but when my husband and I cruise together I've always purchased the shared OBC and there hasn't been a problem with anything we've purchased. If I cruised solo, or with my sister, I would choose individual.