Posts

46

Joined

Last visited
CruiseRoyalDad's Achievements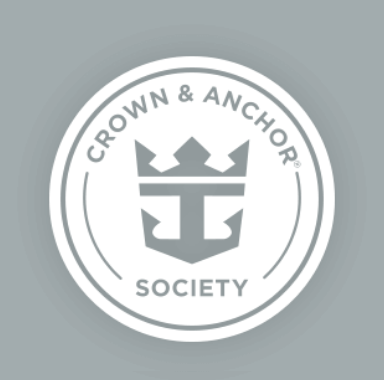 Platinum (3/7)
47
Reputation
Ha! We have derailed. No wives people, no wives. And trust me wives are definitely NOT free.

Somewhat and respectfully disagree. Let's do some quick math here. If you are interested in drinks you can probably forgo a drink package with suite lounge being open for beer and wife from11-11 and cocktails from 5-8 as per another poster on thread. So let's say that' $68 for two people over 7 days. $952 total. VROOM internet. Usually $17.99 per device but if you get a family plan or some sort of deal let's say it's $24 for two people over 7 days that's another $168. We are down to maybe a $1,880 saving which if you get it just right MIGHT be a balcony on an Oasis class cruise but usually not and DEFINITELY not during the summer or holidays, if we want to compare apples to apples. Then the perks for showing up to shows merely minutes before they start and getting premium seating, concierge escort on embark, debark, and port days as well as coastal kitchen for 3 meals a day which really reduces the need for specialty dining. If finances allow it's worth it. Honestly, the Junior Suite, is usually not worth it. Very few perks and much more expensive than balcony for minimal extra space. UPGRADE or DOWNGRADE don't stay in the JS.

Stayed in one of these on the Symphony in 2019. We will do you one better, we had 3 children with us in the room for a total of five people in room. They were 7,5, almost 17 months at the time. The baby we had upstairs in the loft with us, in the changing area right in front of the bed. The room worked perfectly. Though nervous at first it proved many times more convenient than the Grand Suite we had done with the same size family on Allure the summer before. In contrast to the Grand Suite it feels open and roomy. The curtains of the loft close providing separation between us and the older children. The TWO bathrooms are key with four or more people in a room. The deep, large, balcony is basically the best view and highest perch on the ship! The location of the suite was absolutely perfect even though at first I thought it would be a hassle. We were steps from the suite lounge/Coastal Kitchen and all of the amenities that brings with it, we were a few floors above the windjammer, and the pool deck was also conveniently located. With our children being the age that they were it was easy access for quick dips or night swimming which they made a nightly ritual. Finally, right outside the suite floor doors you have an elevator bank that provides quick access to the main entertainment decks of the ship. Don't worry about being too high and about long elevator waits on port days, as you know from having stayed in the Royal Loft Suite, the concierges provide express elevator rides to exit on port days! Fear not! Book it! Don't even think about the Grand Suite!! Now that the vaccine reqs were thankfully (mostly) rescinded we booked a 2BR GS on Harmony August 2023. While we'd love the crown loft again we can't fit it now that we are SIX!!!

I'm not following? Why is this outlandish? We see exactly this happening before our eyes? Did you ever think you'd need a negative test or vaccination papers to board a cruise? Yet this is happening in real time right now. Forget the Doctor's note we need cards with dates, vaccination lot numbers, and signatures. The burden of proof for every passenger as left the doctor's note far behind. Show your papers please! While I agree that the OP is fishy at best I don't see why everybody is having such a hard time believing this can happen or revealing all medical records before a cruise vacation isn't in the future. As pointed out by multiple responses the language, at least, was once very much written in RCCL policy. For those saying "NO WAY", it can't happen, well it can, and it is. Right now. It's precisely what the majority of posters here are asking for in thread after thread in terms of forcing their fellow royal Caribbean blog community members/family to be vaccinated, and show proof there of, to have as "normal" of a cruise as possible these days. This is just the start, which is why the lines including our beloved RCCL should not have dealt with attempting to appease the impossible standards placed on them by big pharma tainted bureaucracies.

Awesome! Is it too early to ask if unvaccinated Royal Caribbean blog family members can participate in all group cruise activities!?!?

I feel horrible for people that don't accept anything but one form of action as responsible and insist on forcing their informed decision that is best for them, on all others. The truth is there are multiple forms of success against covid and herd immunity that only considers those vaccinated part of the herd and disregards natural immunity is disingenuous. I feel worse when I see posts that completely disregard the fact that the vaccinated population are coming down with both symptomatic and asymptomatic covid. Yet the posts read as if 90% vaccinated ship is the answer and we quickly found out and will continue to see that it's very unfortunately not.

Chris stop, just stop. By this point we can't expect there to be logic in the policies, that expectation is enough to drive one mad. ?

I'm beginning to think it might be better just to have 100% vaccinated cruises. RCCL has already shown their hand as far as what they think of unvaccinated people who'd rather assess their own risk, beat the virus naturally, and avoid putting emergency authorization use drugs in their system. It will then be disappointing to watch outbreaks, large and small, on the 100% vaccinated cruises. The CDC statistics and anecdotal experiences (yes you and I reading this both know of more than a few of our own friends that have become symptomatic with covid despite vaccination) have unequivocally demonstrated that the vaccinated populations are ALSO unfortunately being very much infected by Covid-19. But at least RCCL alienated and pushed a large portion of very loyal cruise fanatics off the ships to claim "hey we did every thing we could, we eliminated those that wouldn't toe the line with acceptable societal medical decisions". Maybe RCCL will then decide that if 100% vaccinated cruises are still suffering from outbreaks anyway, we might just as well have ALL people back and stop dividing and pitting against each other a segment of the population that once shared a real love for a very special pastime together.

You know that's an interesting question. Will Royal begin testing ALL passengers for covid considering the rise of the virus among the vaccinated? In the name of responsibility to the public. And if it comes to this will Royal still charge only those that were not willing to show proof of vaccination for the test and provide the return test free for those that have been vaccinated? If media reports on the variant are true we'll know the answer soon and Royal's true intention behind charging tests for unvaccinated passengers.

So do we just not talk about how the method of segregating the unvaccinated from vaccinated is becoming yet another ineffective safety measure? Just another virtue signal, if you will, considering the amount of covid cases that are popping up in the vaccinated population? It seems we have to do deny a lot of actual scientific statistics (per CDC) to make sense of a good portion of RCCL's covid protocols and dare I say it, CDC's own recommendations. I guess we can take solace in the fact that the policy is continually evolving. Patience is a virtue.

Did they say how much longer Freedom would be sailing at reduced capacity?

You are an incredible wealth of knowledge assuming things go back to the way they were we are very excited to for a Harmony ATS experience July of 2022. As Sky class veterans but Star Class newbies this info is invaluable. From what you told us I think the general idea is to ask as needs arise and to not be shy about being denied. Other than not covering accompanying non-star class passengers IN specialty restaurants (which makes sense) do you any examples of a denied request? Or what they can't do? For example will a normally expensive behind the scenes ship tour be covered within the auspices of asking the genie to set it up?

If I had a nickel for every Royal Caribbean cruise and every class of cabin that this is true for. Honestly, the service is as good and sometimes better. Don't get me wrong I love Disney. A lot. But I can't justify another Disney cruise...plus how can you put me on a Casino less cruise!?!