Posts

43

Joined

Last visited
CruiseRoyalDad's Achievements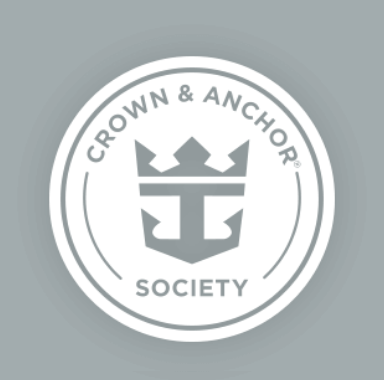 Platinum (3/7)
38
Reputation
I'm not following? Why is this outlandish? We see exactly this happening before our eyes? Did you ever think you'd need a negative test or vaccination papers to board a cruise? Yet this is happening in real time right now. Forget the Doctor's note we need cards with dates, vaccination lot numbers, and signatures. The burden of proof for every passenger as left the doctor's note far behind. Show your papers please! While I agree that the OP is fishy at best I don't see why everybody is having such a hard time believing this can happen or revealing all medical records before a cruise vacation isn't in the future. As pointed out by multiple responses the language, at least, was once very much written in RCCL policy. For those saying "NO WAY", it can't happen, well it can, and it is. Right now. It's precisely what the majority of posters here are asking for in thread after thread in terms of forcing their fellow royal Caribbean blog community members/family to be vaccinated, and show proof there of, to have as "normal" of a cruise as possible these days. This is just the start, which is why the lines including our beloved RCCL should not have dealt with attempting to appease the impossible standards placed on them by big pharma tainted bureaucracies.

jticarruthers reacted to a post in a topic: Bahamas banning cruise ships w/anyone 12+ not vaccinated

CruiseRoyalDad reacted to a post in a topic: Bahamas banning cruise ships w/anyone 12+ not vaccinated

CruiseRoyalDad reacted to a post in a topic: Bahamas banning cruise ships w/anyone 12+ not vaccinated

CruiseRoyalDad reacted to a post in a topic: Mariner of the Seas - July 17, 2022 - RoyalCaribbeanBlog Group Cruise

Awesome! Is it too early to ask if unvaccinated Royal Caribbean blog family members can participate in all group cruise activities!?!?

CruiseRoyalDad reacted to a post in a topic: Mariner of the Seas - July 17, 2022 - RoyalCaribbeanBlog Group Cruise

CruiseRoyalDad reacted to a post in a topic: Just back from Adventure sailing.....the one where they added last minute mask mandate...my short review.

I feel horrible for people that don't accept anything but one form of action as responsible and insist on forcing their informed decision that is best for them, on all others. The truth is there are multiple forms of success against covid and herd immunity that only considers those vaccinated part of the herd and disregards natural immunity is disingenuous. I feel worse when I see posts that completely disregard the fact that the vaccinated population are coming down with both symptomatic and asymptomatic covid. Yet the posts read as if 90% vaccinated ship is the answer and we quickly found out and will continue to see that it's very unfortunately not.

Chris stop, just stop. By this point we can't expect there to be logic in the policies, that expectation is enough to drive one mad. ?

I'm beginning to think it might be better just to have 100% vaccinated cruises. RCCL has already shown their hand as far as what they think of unvaccinated people who'd rather assess their own risk, beat the virus naturally, and avoid putting emergency authorization use drugs in their system. It will then be disappointing to watch outbreaks, large and small, on the 100% vaccinated cruises. The CDC statistics and anecdotal experiences (yes you and I reading this both know of more than a few of our own friends that have become symptomatic with covid despite vaccination) have unequivocally demonstrated that the vaccinated populations are ALSO unfortunately being very much infected by Covid-19. But at least RCCL alienated and pushed a large portion of very loyal cruise fanatics off the ships to claim "hey we did every thing we could, we eliminated those that wouldn't toe the line with acceptable societal medical decisions". Maybe RCCL will then decide that if 100% vaccinated cruises are still suffering from outbreaks anyway, we might just as well have ALL people back and stop dividing and pitting against each other a segment of the population that once shared a real love for a very special pastime together.

You know that's an interesting question. Will Royal begin testing ALL passengers for covid considering the rise of the virus among the vaccinated? In the name of responsibility to the public. And if it comes to this will Royal still charge only those that were not willing to show proof of vaccination for the test and provide the return test free for those that have been vaccinated? If media reports on the variant are true we'll know the answer soon and Royal's true intention behind charging tests for unvaccinated passengers.

So do we just not talk about how the method of segregating the unvaccinated from vaccinated is becoming yet another ineffective safety measure? Just another virtue signal, if you will, considering the amount of covid cases that are popping up in the vaccinated population? It seems we have to do deny a lot of actual scientific statistics (per CDC) to make sense of a good portion of RCCL's covid protocols and dare I say it, CDC's own recommendations. I guess we can take solace in the fact that the policy is continually evolving. Patience is a virtue.

Did they say how much longer Freedom would be sailing at reduced capacity?

You are an incredible wealth of knowledge assuming things go back to the way they were we are very excited to for a Harmony ATS experience July of 2022. As Sky class veterans but Star Class newbies this info is invaluable. From what you told us I think the general idea is to ask as needs arise and to not be shy about being denied. Other than not covering accompanying non-star class passengers IN specialty restaurants (which makes sense) do you any examples of a denied request? Or what they can't do? For example will a normally expensive behind the scenes ship tour be covered within the auspices of asking the genie to set it up?

If I had a nickel for every Royal Caribbean cruise and every class of cabin that this is true for. Honestly, the service is as good and sometimes better. Don't get me wrong I love Disney. A lot. But I can't justify another Disney cruise...plus how can you put me on a Casino less cruise!?!

Shh...don't talk about the side effects for the younger population. This could get you in hot water. A demographic, as per CDC data (for whatever that is worth), which is largely unaffected by Covid-19.

Hopefully the only perks that come with the vax are those that relegate others who you should not be afraid of to a different level of service.

This is true basically on a month-to-month basis. If you have a cruise booked for July 2022 as I do, they will not refund based on their new policy of making the unvaccinated cruise customers 2nd class. I was given the "policy is fluid" explanation and told to "wait and see" that it may change and was assured that at this time there are no full refunds available for any cruises other than freedom of the seas July 2021. 10 days after the call that might have expanded to include other near term cruises. I think you should call to check if the same refund is now available for unvaccinated passengers sailing out of Florida. Good luck.