 Posts

114

Joined

Last visited
Recent Profile Visitors
The recent visitors block is disabled and is not being shown to other users.
SpicyCherry's Achievements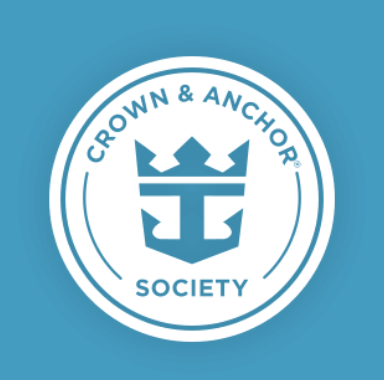 Diamond (5/7)
112
Reputation
We first tried Wonderland on either Allure or Anthem. It was an exciting experience so we were eager to try it again while currently on Symphony. Sadly it was not the same experience. I think the difference was that on the previous ship, the furniture as well as the staff's wardrobe was much more fantastical. We really felt like we were 'down the rabbit hole'!! Our latest dinner there, everyone(the staff, that is) was dressed exactly the same and the furnishings weren't as extravagant. Moreover, our waiter, while nice, was trying too hard and we couldn't understand a word he was saying. One can only say: 'Excuse me' and 'Huh' but so many times before giving up. Now the food was good although maybe a bit of an acquired taste. My overall take is that it should absolutely be done at least once but is much like the Bionic Bar: Once you've seen it, there's not a really good reason to go back. IMHO of course.

KristiZ reacted to a post in a topic: Perfect Day Coco Cay, Bahamas - Thrill Waterpark And Or Coco Beach Club

We are currently on Symphony for a B2B so have been to CocoCay twice on this trip. The 1st time, we went with the CocoCay Club. It was fabulous as it was very relaxing. Definitely not a party atmosphere but not stuffy either. The infinity pool area was very nice and the beach area had plenty of available chairs with towels waiting. The chairs had flags for drinks but we hardly had to use them as the bar staff was never far away. The restaurant was amazing as was the service. The 2nd visit yesterday, we reserved a Chill Island Cabana. That too was an amazing experience. The personal attention from the Cabana Attendant(Byron) was exquisite. We wanted for nothing. The Cabanas were very relaxing as well. Many of us played music in our cabanas but didn't disturb one another. The Cabana menu was nice as well. One of the greatest thing was not having to trek up to the bar or Chill Grill for food or drink!! We were only a party of 2 but we did get a really good deal. One sale brought it to $399 and that was well worth it for 2. At the current prices, we would do it only with a family group. We would definitely recommend it as a splurge!! Not into water parks in general and we have no kids so don't have any information on that. CocoCay is a beautiful spot and as @Matt said, it is definitely worth exploring.

In fact, we've been asking for Kraken in everything…..Maitais, Bahama Mamas, Rum & Cokes….hamburgers hotdogs …..

Safe travels to you too…We are staying onboard….YAAAAAY!! I'm not sure if I'm going to ever go back to 'Single Sailings'!! B2Bs are AWESOME

Listen @smokeybandit DON'T RAIN ON MY PARADE!! This is my 1st B2B and it was a big relief not to have to test again….after partying with 5000 people, including a few sneezing kids….in the elevator

Sounds like you don't believe me to meI got the information from the Suite Concierges. I actually reached out to them because the letter received for Consecutive Guests only mentioned a health wellness screening. I will check that letter more closely when back onboard. Right now we are enjoying a truly Perfect Day, complete with a Coco Loco. And you weren't exaggerating about the Coco Beach Club….just finished lunch and it was exquisite!!

We are currently on Symphony on the 1st leg of our B2B. We were waiting for information and direction for our Covid test in preparation for the next leg. Nothing…Crickets!! So we contacted the Suite Concierges, Nadja & Jennie, and asked what needed to be done. We didn't want to neglect to do what we needed in error. To our complete surprise, we were in formed that B2B guests no longer need to test and that this was the 1st sailing to apply this new rule change!! We were dancin' in the streets(of Central Park, that is). Whew!! What a relief.

The Sushi & Sake Lunch was fabulous. Plenty to eat too. There were 5 courses in total, including dessert. The best course to me was the CHAMPAGNE LOBSTER & CREAMY LOBSTER TEMPURA. The best Sake cocktail was called She's a Geisha. Very refreshing. We were even given an extra taste of Hot Sake. The main course was TEPPAN BEEF FRIED RICE (Vegetable and egg fried rice with garlic-butter-soy filet mignon). It was wonderful.

We're on Symphony and ate at Hooked last night. Basically we were able to order anything we wanted. We even almost got something we didn't want. We asked our server, Ginny, if we could have som Perrier instead of regular ice water. She asked if we had the beverage package, to which we said Yes. A few moments later she came back to the table and mumbled something about not have Perrier and would we like the Chandon Brut instead. Of course we were confused as to why Chandon Brut would be offered as a substitute for Perrier. Come to find out, she thought we were asking for Dom Perignon🫢🫢 Good thing they didn't have any…Everyone would have been in for a big surprise!!! We all had a good laugh about that one. By the way, Ginny is a keeper. Great sense of humor, that one..

We are literally about to go to the Sushi & Sake Lunch at Izumi's this afternoon. Will let you know how it is. We are on Symphony, by the way.

Yes, the safe in the GS on Symphony is quite large, in my opinion, and can easily fit a laptop, even 2.

On Symphony now….per the Suite Concierge, there are 5075 of 6600 onboard…estimating 90-95%.

You bet your sweet bippy!!!

I'm aboard Symphony now and on my 2nd Lava Kraken Flow!! Well on my way to my 3rd,4th & 5th…. Great recommendation

ALL ABOARD!! We are now onboard Symphony….Finally, after 2-1/2 years!! We had a 12p check-in but since we're in a suite arrived a little before 11am. Porters took our bags, was directed to the elevator up to a Suite/Pinnacle lounge of sorts, went through security and was directed to Royal agent. She looked at our Passport, Vax card, negative test result and Set Sail pass. I should say she looked at mine because DH left his on the security conveyor belt with his sunglasses …After a moment of frenzy, we were told we could board. The whole process took less than 15 minutes. It was stunning!! They even let me board with all 4 bottles of wine(doing a B2B). It was the smoothest embarkation we've ever experienced. Rooms were ready just after 1pm. When we woke up this morning, it was raining a little and by breakfast it was torrential!! On the way to the pier, there was a little patch of blue sky waaaaaaay over there but by 12p or so, there was sunshine . Great day for cruising. Everyone onboard with us, HAVE A WONDERFUL CRUISE!!