Posts

43

Joined

Last visited
Recent Profile Visitors
The recent visitors block is disabled and is not being shown to other users.
dejavu21's Achievements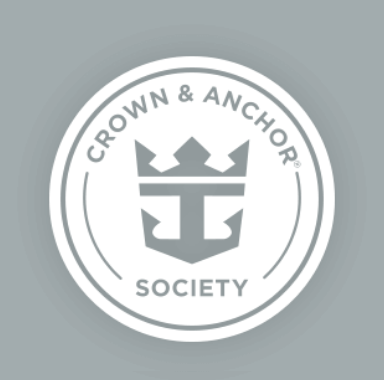 Platinum (3/7)
24
Reputation
@KatiR, @Woody14 you can also check your bag at the Pan Pacific Hotel after leaving the ship and grab them before heading back to the Train.

We did Vancouver last year in May. We arrived in Vancouver 2 days early in order to site see there. We went to the Capilano Suspension Bridge and loved it. In front of the Pan Pacific hotel and Ship dock there are two booths on the street where you can purchase excursions/tickets. I'm 99% positive we bought our Capilano Bridge tickets there and a bus comes every 15-20 minutes to pick up and take you. When we were ready, we decided to Uber/Lyft back instead of waiting on the next bus. It's not a long drive and cheaper than renting a car. I believe the busses pick up at multiple spots in the city. Hope this helps.

WAAAYTOOO reacted to a post in a topic: Rhapsody of the Seas - Sep 22, 2024 (7 Night Southern Caribbean)

Yeah, I told my wife the same thing after realizing it came in and left this morning. Hope they are ok if so.

I just noticed her sailing away just now and was curious why (at 8am). Looks like she was set to sail yesterday (the 9th) but must have been delayed?

If you use the link in the e-mail from C&A (this morning), it is 60% off vs 50%. Early C&A dibbs, for today only.

Based on Matt's recommendations, we've done www.mayachanbeach.com and had a great time. I just booked it again yesterday for our December cruise.

I'm thinking about booking this excursion for December and would love to hear any feedback you might have about it.

Good question, I would like to hear a response on this (in case I forget cash). We usually take cash so we can tip the guys taking the luggage, bartenders, and of course the room steward.

Yeah, not sure either. I assume they would use the Passport # and look you up in the system and compare facial recognition? Not sure but getting off the boat today and not having to pull it out allowed us to pass through customs in 15 seconds. Hopefully all ports will add this feature soon.

Just finished a 7 day on Liberty OTS this morning. I don't feel the new protocols could have been any better last month. Maybe you didn't need to wear a mask in a few areas, but it really wasn't bad at all. Once your in the dining room, mask off. Once you have a drink at the bar, mask off. We had a great time!

Agree, we just returned today off of Liberty OTS and all of us, even the kids 10, 12 are vaccinated, and we were told not to leave the RC sponsored excursion to head back to the ship or we could have problems. This was in Cozumel and the tour guides said we should stick with them all the way back to port. They are taking things pretty serious.

We always leave our passports on the ship, but we instead bring a copy of our passports and/or our passport cards. We've never needed them or been asked to show them but have always been told to take a copy (at the very least) off the ship.

What did the fish say when he swam into the wall? DAMN!!!!