Posts

37

Joined

Last visited
Recent Profile Visitors
The recent visitors block is disabled and is not being shown to other users.
dejavu21's Achievements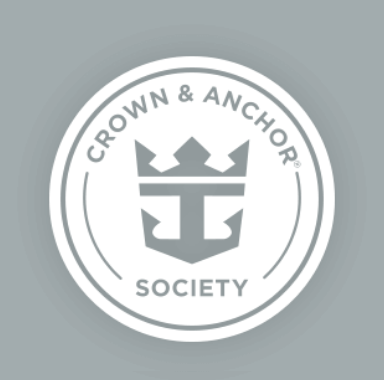 Platinum (3/7)
21
Reputation
Based on Matt's recommendations, we've done www.mayachanbeach.com and had a great time. I just booked it again yesterday for our December cruise.

I'm thinking about booking this excursion for December and would love to hear any feedback you might have about it.

Good question, I would like to hear a response on this (in case I forget cash). We usually take cash so we can tip the guys taking the luggage, bartenders, and of course the room steward.

We just finished this one on Liberty (Dec 26th) and had a blast. Maya Chan was great and we will be back. The disembarkation (facial recognition) in Galveston was super fast. Enjoy!

Yeah, not sure either. I assume they would use the Passport # and look you up in the system and compare facial recognition? Not sure but getting off the boat today and not having to pull it out allowed us to pass through customs in 15 seconds. Hopefully all ports will add this feature soon.

Just finished a 7 day on Liberty OTS this morning. I don't feel the new protocols could have been any better last month. Maybe you didn't need to wear a mask in a few areas, but it really wasn't bad at all. Once your in the dining room, mask off. Once you have a drink at the bar, mask off. We had a great time!

Agree, we just returned today off of Liberty OTS and all of us, even the kids 10, 12 are vaccinated, and we were told not to leave the RC sponsored excursion to head back to the ship or we could have problems. This was in Cozumel and the tour guides said we should stick with them all the way back to port. They are taking things pretty serious.

We always leave our passports on the ship, but we instead bring a copy of our passports and/or our passport cards. We've never needed them or been asked to show them but have always been told to take a copy (at the very least) off the ship.

What did the fish say when he swam into the wall? DAMN!!!!

I tried to do it this morning from the Mobile Browser and it was a continuous loop for me. When I would click "Plan My Cruise" it wanted me to sign in again (a continuous loop). I logged onto my PC and was able to cancel and rebook in seconds.

So, I wanted to fill everyone in on something that happened to me recently so that you can at least check and make sure the same thing doesn't happen to you. My family of 5 are set to cruise on Dec 19th out of Galveston on Liberty. We made final payment 3 or 4 days before the final date back in early September (and as luck would have it, final payment was pushed out the very next day). No worries though, I was happy to have everything finalized and ready to go. A couple of a weeks ago we found out that one of our kids would not be able to make the trip and thus I called into RC to cancel him. Everything went smooth until about three days later when I noticed on the RC website that the "Pay Remaining Balance" was blue, and no longer greyed out. I clicked the link and sure enough, I now had a $408 balance due after being told I would get an FCC for $1,000+. It's taken about 10 days now for RC to fix it, but had I not called I am worried that my cruise would have been canceled for not paying in full before the final payment date that had been extended. I'm not sure what the policies or procedures are there, but I wanted to bring it light in case you want to periodically check your reservations and make sure you're not also showing a balance. I wasn't going to post about it until I saw the youtube video last week from La Lido Loca (link below). He had the same issue ($52 balance) but he didn't find out until going through embarkation. I wouldn't think things like this would happen with today's technology, but with Covid and some of the new policies, procedures, and technological system changes, problems are likely to occur. https://www.youtube.com/watch?v=YJbwTclM_LM Good luck and happy sailing!

We are on Liberty in 32 days and are a family of 4. Yesterday I received the "Royal Up" e-mail and was curious why the bid is for two people and not all 4 of us. I'm curious if anyone has seen this before? Do you pay/bid for 2 people but everyone is moved if it's won? Thanks

After seeing the path the ship took today (after my post), I assumed that might have been the case. Hope everything turns out ok for all involved.