Posts

562

Joined

Last visited

Days Won

9
KristiZ's Achievements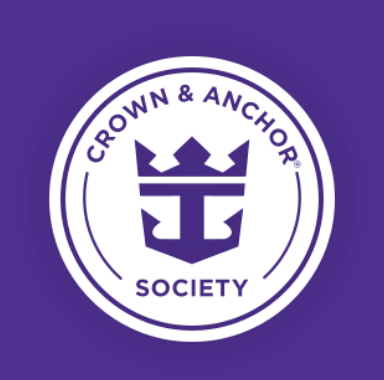 Diamond Plus (6/7)
945
Reputation
KristiZ reacted to a post in a topic: Just off Allur of the Seas - Royal Loft Suite September 12th -19th, 2021

I use an app called Image Sizer (h/t @twangster) that does a nice job of squashing photos to a reasonable size for uploads.

KristiZ reacted to a post in a topic: A True Royal (Loft) Up-Odyssey of the Seas Star Class September 25, 2021

KristiZ reacted to a post in a topic: Price change for drink package in the middle of cruise planner booking

KristiZ reacted to a post in a topic: 4 Weeks on Symphony Review- Passenger Count, Royal Up, Crew, Safety Precautions

I don't know. I'll have to test it and see! Our retirement plan includes big chunks of time onboard, just enjoying life. 8 years to go and I'll get back to you

Code share is when two or more airlines enter into a marketing agreement to sell seats on one another but pretend they are on one of their own flights. If you ever listen at a gate that's making announcements for boarding you can hear them say "welcome to flight 456 on JumpUp Air, flight 1234 on HappySmiles, and flight 999 on Stanglobe Air, departing Kalamazoo for Timbuktu". That means it's JumpUp's flight and the other two have sold seats as part of a marketing agreement. It's a way to make your flight network seem bigger and keep more of the pennies to yourself. Maybe more than you wanted to know

OK, if you really want Delta, you can go Charlotte-JFK-Athens. Not the cheapest, but nice connections. And if you're collecting miles that would be a plus. This often runs as a Lufthansa codeshare, so you might miss it if you're looking for Delta specifically. Similarly, Charlotte-JFK-Venice is a Delta route. Whether this is offered by Air2Sea depends on what kind of deal they can negotiate, and you probably won't know before January on that, December at the earliest. If you want to fly out of Greensboro you're pretty much limited to United and United code-shares. If you can work out a flight that is actually on SwissAir or Lufthansa rather than the US carrier, you'll be happier with the experience. Those are the two best options for you, unless you want to go to New York, Miami, or Atlanta for a few days prior to departure -- lots of options then. I can go on, if you want, but essentially none of the airline flight schedules will be solid until Dec/Jan timeframe so try to be patient

Where are you flying out of? I can tell you that as a general rule, regular foreign airlines run circles around all US carriers. (Low cost carriers are the same all over, however.) I was airline in a prior life, and I still fly a ton internationally, so I have Opinions

Just have the porter scan your set sail pass and give you new tags. Takes an extra minute but then everything works as it should onboard.

Please remove Oct 3, 2021 Liberty and Dec 24, 2021 Radiance Please add Oct 1, 2021 Serenade Thanks!

Not on this trip, but we head out on Oct 1 and my mom is going with us. Her cruise docs are same as yours, blank except for the tag. Ours are complete. Both were issued on the same day/time. She called Royal and asked and they said "we're working on it". Her setsail pass is fine though so we're not going to worry about it too much.

It's a brand new thing. You'll have to report back to us!!

If you bought the Abbot ones, they are 24/7

Try here: https://www.royalcaribbeanblog.com/cruise-compass

I would totally do this, especially if it's your first time to Alaska. There is way more to see in each of those ports than can be done in one visit.

If it were me, I'd just refund it and move on. I think you figured all the options -- I don't see anything you've missed!