Posts

1,166

Joined

Last visited

Days Won

17
KristiZ's Achievements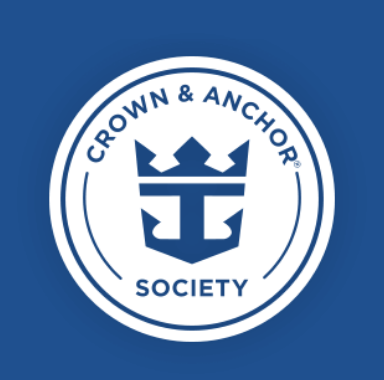 Pinnacle (7/7)
2k
Reputation
KristiZ reacted to a post in a topic: pre cruise testing requirements for ships sailing from Italy to Greece

KristiZ reacted to a post in a topic: A Cheapskates Guide To Cruising-Harmony of the Seas-August 21-28 2022-Live Blog

Welcome to the boards! No, they are different. No sake at the class, no making anything in the Lunch.

Welcome to the boards! They often do not show up at all in the planner. There is almost always one offered, but you might need to ask at Vintages (if there is one on your ship) or Guest Services. They will be listed in the Cruise Compass once you're onboard as well.

Yes. It will depend on the ship and the geographic location and what the supplier has available. We've personally experienced all three.

USCG Teacher reacted to a post in a topic: Choose Suite assignment: Let them choose or pick your own room

With a Suite Guarantee room, you could end up with any room in the Suite category, from Junior Suite to Royal Suite. However, there are FAR more Junior Suites than any other kind of suite, so expect a Junior Suite.

You would be refunded for these, provided you booked them through Royal. The refunds will show up as onboard credit, and if you don't use that credit up by the end of the cruise it will be refunded to whatever credit card you used to purchase the excursion.

We ran into a situation where the specialty restaurant we wanted was completely booked the first two nights. We were able to use our BOGO on the third night, but the staff pre-charged our account on the first night. That's how they handle exceptions, since the ability to charge a BOGO disappears from their system after the second night. Just go talk to the host where you want to dine and they work it out for you.

Welcome to the boards! You will also need to use them in the Diamond or Suite lounges, unless you are staying in a suite.

No, when the Suite Lounge is unstaffed on Explorer the only thing you can get is coffee. Sometimes they will leave bottle of water out, but don't count on it.

As long as you're "up to date" a test is not required: COVID-19 Information - U.S. Embassy & Consulate in Spain and Andorra (usembassy.gov)

Well, that would be erring on the conservative side, and if you were planning on testing anyway I would do it. Just in case there are any Spanish Immigration Officers that are confused about the rule too!

Looks like all you need now is your vax proof. Ministerio de Sanidad - Professionals - Health and Hygiene Controls in international means of transport and international ports and airports facilities

Personally I find a cabin move to be a non-issue. If cost is your primary concern, just do the GTY on both and don't sweat the move. You just shovel your loose stuff into your bags, leave your hanging items, and let the attendant move it for you.