 Phillip Diamond Plus
Members
Posts

112

Joined

Last visited
About Phillip Diamond Plus
Phillip Diamond Plus's Achievements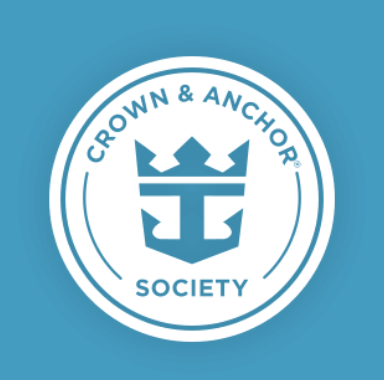 Diamond (5/7)
68
Reputation
Diamond Plus members are still allowed in the Concierge Lounge when the ship officers determine that it will not be overcrowded. Question: On ships where D+ can use the Concierge lounge, are drinks free there during social hours, or do they require use of the vouchers? It seems that suite guests and maybe Pinnacle members do not have to pay there.* ???

Update anyone? Has Royal Caribbean started having the CAPTAIN's PARTY again?

We are going on the Enchantment 6 day cruise to Bermuda. We wish that the cruise was longer. But we love Bermuda! It is probably not possible for Royal Caribbean to schedule more dock time at Dockyard due to other ships needing space. But 6 days is just not long enough for us! So (the wish): Why not have a stop at Norfolk on the way to or from Bermuda? Norfolk could offer shore excursions to Williamsburg, Virgina Beach, and much more!!! I believe that Norfolk is probably 7 hours or so hours sailing time from Baltimore (Just a guess). So, instead of our itinerary leaving at 1:00 on our last Bermuda day as it is now on our scheduled cruise, we would maybe have some extra hours there, making it a full day in Bermuda. Or if visiting Norfolk first, we would have a full day to begin our Bermuda visit. And, we would enjoy Norfolk, another great port, making it a longer 7 day cruise. Any ideas?

Does anyone know which Panama Canal locks the Rhapsody of The Seas will go through? Rhapsody seem like it will fit into the old locks, but maybe for a faster transit, the new locks would be used??? If you have sailed through one or both, it would be great if you shared your experience!

Sorry, I am out of the loop: Crown and Anchor is now allowing Diamond Plus members to use the Concierge Lounge again as of March 15, 2022??? Is that correct? I just went on Ovation of the Seas Alaska cruise and did not even think about using this lounge because I thought that Diamond Plus members were kicked out forever. I did not read the Concierge letter thoroughly; so maybe I could have used this lounge? So, is that true that Diamond Plus members can use the Concierge lounge again?

WAAAYTOOO reacted to a post in a topic: Carnival to No Longer Home Port in Charleston Staring in '24

We also would love for Royal Caribbean to home port in Charleston, as we live in Knoxville which is about a 6 hour drive away. But what about Savannah? Savannah has large cargo ships port there. So, I would think that ships larger than the Vision Class could even dock there. Savannah's airport is not as large as Charleston's which might be a problem, but passengers could be shuttled from Jacksonville and Charleston airports. Just dreaming of closer Royal Caribbean ports for us.

Royal Caribbean now shows that we will need a test 1 day before our cruise??? That will be very difficult with our flight leaving home at 10:00 am the day before and then arriving in Amsterdam the next morning, the day of the cruise. We thought that it was 2 days before that the test was required. Does anyone know the actual requirement for The Jewel of the Seas Sept. 9th sailing sailing from Amsterdam?

Now that other perks are coming back, will Royal Caribbean bring back the Captain's party on the first formal night offering "champagne"/ sparking wine?

WAAAYTOOO reacted to a post in a topic: xSAILEDx Odyssey of the Seas - Mar 26, 2022 - Apr 3, 2022 (8 Night Southern Caribbean Cruise)

Although we have sailed twice with the strict mask rules and still really enjoyed the Independence and Allure this past fall , it will be a bonus to sail on Odyssey without having to wear the masks everywhere!!! And, we will actually get to see everyone's whole face next week! We can't wait until Saturday!

We just go off the Allure. We had purchased Surf the Stream packages and were surprised that the Chat feature cost about $2 a day for each of us. That would have been over $30 in addition to our surf and stream package price. We, therefore, did not get Chat. Chat was supposed to be for passengers to be able to contact not only family members, but also others on board that you meet. So, in order to use Chat, everyone would need to pay this fee. So the feature that we were looking forward to having is pretty much worthless. Royal Caribbean needs to make it free so that everyone could enjoy contacting others on board.

Our Allure sailing Nov.27th itinerary now does not have Puerto Plata and St. Kitts/Nevis. Instead we are visiting Coco Cay and San Juan,Puerto Rico. We are disappointed in not visiting St. Kitts as we had scheduled a shore excursion to Nevis where we had never been. But what the heck! Being on Allure in a Central Park Balcony room down the hall from the Diamond Club should be wonderful!! We have absolutely loved and will love just being on any Oasis Class Ship wherever it goes!!!

Wording of the benefit: "50% off 2 wines, beer or soda throughout the cruise"??? Is that for just one time only or is it for every day/all day??? I used it once on Independence last month but only got 50% off of the second beer. So, does this mean I could have gotten this all day, every day? And, was I suppose to get 50% off both beers? It's probably just the vague printed wording of this benefit that makes it unclear what the benefit actually is. Who knows what the actual benefit is?

Never mind:, Sorry; it was shown on the Cruise Mapper website and not Amber Cove's official site. I checked and Celebrity does not have their ships visiting Puerto Plata in November as Cruise Mapper showed. But why is it still listed on my Allure of the Seas itinerary???

I just found Amber Cove 's website. Although it is owned by Carnival, it shows Allure of the Seas docking there on Nov. 29th! Their cruises ship calendar also has several Celebrity and NCL ships docking there in November. So maybe, Carnival is being accommodating to other lines since the other new port in Puerto Plata is not ready yet! What do you think?