 Phillip Diamond Plus
Members
Posts

101

Joined

Last visited
About Phillip Diamond Plus
Phillip Diamond Plus's Achievements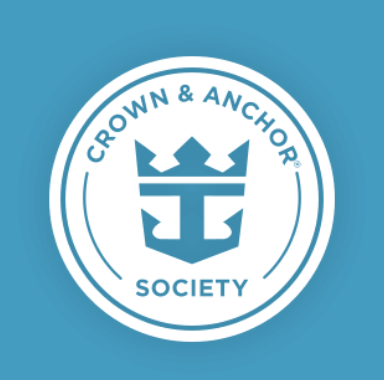 Diamond (5/7)
65
Reputation
Our Allure sailing Nov.27th itinerary now does not have Puerto Plata and St. Kitts/Nevis. Instead we are visiting Coco Cay and San Juan,Puerto Rico. We are disappointed in not visiting St. Kitts as we had scheduled a shore excursion to Nevis where we had never been. But what the heck! Being on Allure in a Central Park Balcony room down the hall from the Diamond Club should be wonderful!! We have absolutely loved and will love just being on any Oasis Class Ship wherever it goes!!!

Wording of the benefit: "50% off 2 wines, beer or soda throughout the cruise"??? Is that for just one time only or is it for every day/all day??? I used it once on Independence last month but only got 50% off of the second beer. So, does this mean I could have gotten this all day, every day? And, was I suppose to get 50% off both beers? It's probably just the vague printed wording of this benefit that makes it unclear what the benefit actually is. Who knows what the actual benefit is?

Never mind:, Sorry; it was shown on the Cruise Mapper website and not Amber Cove's official site. I checked and Celebrity does not have their ships visiting Puerto Plata in November as Cruise Mapper showed. But why is it still listed on my Allure of the Seas itinerary???

I just found Amber Cove 's website. Although it is owned by Carnival, it shows Allure of the Seas docking there on Nov. 29th! Their cruises ship calendar also has several Celebrity and NCL ships docking there in November. So maybe, Carnival is being accommodating to other lines since the other new port in Puerto Plata is not ready yet! What do you think?

Shore Power ? Does anyone know? What west coast ports have this capability now? How hard would it be to retrofit Ovation to use shore power? Holland America says it is now installing shore power (ABB) on 6 ships.

Upcoming Nov 27th cruise on Allure of the Seas: The new or planned " Taino Bay" is designed to handle the super large Oasis Class ships. It is located in the middle of Puerto Plata city. But there is a news report that it will now not be open until Dec. 15th. So, will we be able to dock in Carnival's "Amber Cove" outside the city if "Taino Bay is not open yet? ( I hope Taino is the name of the new cruise port?).

I have a deluxe room Harbor View, so I hope to see my ship.

We have stayed at the Hyatt Regency mid town, which is an excellent location. It is a super nice hotel. It is probably about 7 or 8 blocks from the cruise terminal as I remember. it is also right next to the Sky Train. Get on the Sky Train and go one stop to Gas Town where many restaurants and attractions are. We are on the Ovation May 5th, 2022 cruise and have decided to stay at Pan Pacific this time which is at the Cruise port. We hopefully will see our ship outside our window before boarding in the morning.

Thanks!!! That can be a good reason to upgrade!

WAAAYTOOO reacted to a post in a topic: How long does it take you to break your pre-cruise diet once you board the ship?

Lose weight on a cruise: I somehow lost about 3 pounds on my 7 day cruise last month. And I ate and drank a lot!!!. Go figure? I believe that I lost some weight because I was so active each day. I am much more active during a sailing week than I usually am at home. My "fitbit" proves that. And, a lot of the foods that I ate may have been healthy choices??? (Except the desserts! Ha Ha) So maybe cruising will not be so bad for your diet???

I booked my balcony room before the September 30th deadline for double points. So I now get 2 points for each night. I am now (in October after the deadline) considering changing to a Junior Suite. I assume that I would now get 4 points for ever day cruising. Is that so?

Smoking among adults in USA has now fallen to about 14%. But that percentage is probably much smaller for those who travel? Many of the non smokers like myself, do not enjoy staying in the casino for long, even when staying on the nonsmoking side. The air there still smells like cigarette smoke. I wish there was a separate casino room for those of us who don't smoke.

Ships to love/ big or small: I believe Enchantment was the 3rd Vision class ship built around 1997. It was stretched in 2005 to be somewhat larger than the other Vision Class ships. I've sailed on Enchantment several times and have had a great time! I love all Royal Caribbean ships big or small. My favorite ships are now the ships of the Oasis class. But I still really enjoy the smaller ones. For example, I had a wonderful time going to Cuba on the Empress. And I also sailed on her when she was Empress of the Seas. She was not thought of as a small ship back then. I go way back sailing on the Norway owned by NCL. We thought at the time that the Norway would always be the largest ship in the world. The Norway was around 64,000 tons at the time which would make her smaller than the Vision ships. It's just great being on any of the Royal Caribbean ships now! Don't worry about the size and how old the ships are.

I have an early flight arriving at "8:35 am" the morning of embarkation for Allure of the Seas on Nov. 27th, 2021. That means that I will have to wait hours either at the terminal or at the airport before my boarding time. But what if I scheduled Royal Caribbean's shuttle to the terminal? Would I still have to wait until my arrival time or do they go ahead and board the shuttle passengers? If they do go ahead and board the bus loads of the shuttle passengers, then that would be a good reason for me and others to book Royal Caribbean's transfer.