 Posts

736

Joined

Last visited
Recent Profile Visitors
The recent visitors block is disabled and is not being shown to other users.
Vancity Cruiser's Achievements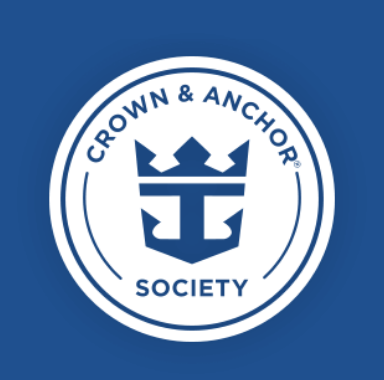 Pinnacle (7/7)
1k
Reputation
I have sailed on her twice. Absolutely loved the first time, not so much the second time. In fairness the second time was her first sailing back post shut down. If you like to relax she is a good ship. If you like things to do I wouldn't recomend it.

Itinerary at booking had stops in Charlotte Amalie, St Thomas; St. John, Antigua; Bridgetown, Barbados; Basseterre, St Kitts; and Philipsburg St. Maarten Current itinerary has stops in Labadde, Haiti; Charlotte Amalie, St Thomas; Philipsburg St. Maarten; Basseterre, St Kitts: San Juan Puerto Rico; and Perfect day at Coco Cay.

WAAAYTOOO reacted to a post in a topic: Oasis of the Seas - Jan 5, 2023 - Jan 15, 2023 (10 Night Eastern Caribbean Holiday)

The itinerary for this cruise has changed drastically since I booked it. Still excited for it though as a 10 night on an Oasis class is highly unusal.

My wife and I had the same discussion last week on Navigator. It was our first cruise back at full capacity. While we enjoyed the uncrowded ships it was also really nice being back on a ship that had some 'life'. I was a little worried about crowds but was quickly reminded how cruise ships have a way of dispersing crowds. Other than pool decks on sea days we never felt 'crowded', lines were non existant after day 1 and we had a fantastic cruise. I'll take the 'old' experience than the half full ship with masks and testing requirements anyday.

Well I guess we know where @WAAAYTOOOwill be cruising next

It appeared to be optional on Navigator last week. Lots of crew with no mask on, plenty of others wearing chin masks. Although all MDR staff were wearing masks.

Vancity Cruiser reacted to a post in a topic: Royal Caribbean has laid off it's American Casino and Escalations call centers. Good Luck

So as of today there are less restrictions to get into Canada than into the US. Who would have thought……

I just got off Navigator yesterday. I was so pumped to finally sail navigator and try out the blaster but ended up underwhelmed. While the concept seemed crazy the actual product was kind of meh. I much preferred the rip tide slide.

No, it is restricted to that cruise.

Utopia of the seas here saying "please don't.........forget about me"

Unfortunately Canada still requires cruise ship passengers to provide a negative test to operate cruise ships from Canada even if its not required to enter the country. Double standard for the cruise industry. It was the same way in the US for a long a time. The cruise season in Canada has less than a month left and hopefully next season all the silly rules will be gone.

When you fill out the app, it is linked to your passport. This is why it you are not asked for it.

Any idea why they no longer just give the cards at check in? I understand they don't want people going to thier cabins before they are ready but they used to just have the hallway doors locked so you couldn't get to your cabin.

I'm curious why all the hate for Nassau? Dispite having sailed 15+times out of Florida we have never had Nassau as a port stop (we did stop briefly once for a medical emergency). It looks like a beautiful island but I am well aware of the fact seasoned cruisers do not like this port. Is it because it is a frequent stop for short cruises? Is it pushy vendors? Less than desireable port area?