Posts

872

Joined

Last visited

Days Won

2
whitsmom's Achievements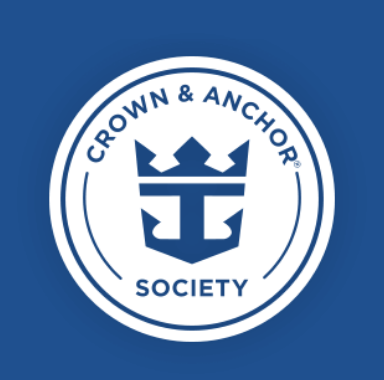 Pinnacle (7/7)
557
Reputation
I used Firefox just now and website was working fine.

This is what we will be doing on June 2nd (hopefully) - we have 3 reservations connected. My son-n-law said he would stay up late and get us checked in just after midnight so I it works.

Have her bring her one Yeti or Hydro-type water bottle and just pour it in. This is what I plan on doing for us.

I think they use the date not the time; however, I am not 100% on that. We will be having to take our eMed tests the day before we fly home to US in August so I will have to double check the time so that I make sure it is the correct date. This testing is such a stressful thing for me worrying about the exact timing and everything else. I understand that the pre-cruise testing will stay for a while but I hope they drop the one to fly back home to US.

Your wife's deluxe package being cancelled won't cancel yours; however, you will need to call so that they can do it and add the refreshment package.

We usually tip the extra at the end handing it to them in person. Anything over and above the standard is greatly appreciated for sure. We have been lucky in that we have had great cabin stewards, waitstaff, and bartenders.

We just wore smart casual the entire time and we had to pack warmer clothes for most of the excursion and while out on the decks. That is what most everyone did on the Radiance for our northern passage cruise. I don't remember anyone dressed in formal (July 2018).

I get the refreshment package as I don't drink much alcohol anyway. In addition to the mocktails, you can get bottled water, soda, specialty coffees, milk shakes from Johnny Rockets, and fresh squeezed OJ. So it is well worth it for me.

We love the Radiance class for the reason it is smaller and lots of water views. We were on the Radiance of the Seas for our Alaska cruise and loved it. The pool is really irrelevant for us as we rarely use that feature. Being a smaller ship allows you to go places that the big mega ships cannot go and that is one of the things we appreciate in a smaller ship. We do like the big ships too when we go with family/grand kids. It just boiled down to what you are looking for in a cruise vacation. We are super busy and work long hours so I really enjoy having some down time to actually relax.

Well we are booked on our 1st Fall Foliage cruise for the 4th Time....They kept cancelling it and Lifting and Shifting so we finally took the FCC and applied it to our July Harmony cruise with the family. Hopefully this one stays!!! We will be on the Jewel this August for our British Isles cruise and now the Jewel for the Fall Foliage (10 Night) cruise in October 2023.

I was afraid you would have to cancel. I will have to share our pictures of our trip with you guys. I look forward to cruising getting back to normal (if that is even possible now)!

I will be looking for the correct line for sure. We are on the Harmony mid-July and it is the first time we have gotten the Key. We can't do our check in until June 2nd so I hope we get an early time slot.

We are on the Jewel in Mid-August out of Amsterdam. We do have travel insurance, vax'd and boosted. Hopefully, herd immunity will be kicking in soon and they start treating C19 like it was the flu. I hope you test negative soon and your mother stays negative and you get to fly back home shortly.

Did they have a line for the ones with the "Key"?