Posts

984

Joined

Last visited

Days Won

2
whitsmom's Achievements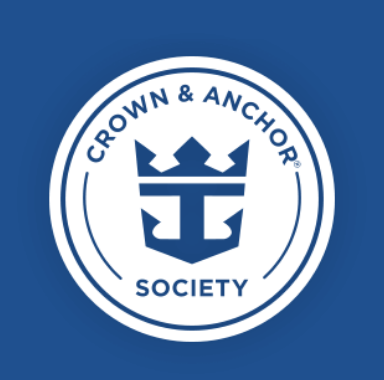 Pinnacle (7/7)
687
Reputation
When you disembark, the Key luggage is in a separate place from all the others making it easier/faster to get your luggage. That was way better!!

We are the same way! It is WELL worth it for us.

I am guilty of over packing. I did a little better this last trip but still over packed (in my defense, it was my first 12 night and first Europe cruise).

I got stung on my ankle there the 3rd week of July this year. This is the first time ever getting stung. I rubbed sand on it and the lifeguard had vinegar to spray on it and it stopped stinging after about 30 mins. The lifeguard told me that there were lots of baby jellyfish....

Another perk to the Key is the disembarkation. You get Key tags for your luggage and it will be in an area only for Key luggage making it easier/faster to find your bags if you don't want to carry them off.

We have purchased the Key twice now and will continue to do so. Having the priority boarding and wifi was the determining factor. It is well worth it for us. Both times we got there at 11:30 and was on the ship within 20 mins (Harmony and Jewel).

1000% Yes! We are flying to Hawaii in January for a week so that will help!

We don't cruise until October 2023 (way too long from now) so I may have to see if I can squeeze in another one....

I would LOVE to go back! Some of the ports were an one drive from where we were going so that is 2 hours that cut into our time unfortunately.

It was amazing and wonderful. We had perfect weather!! We miss the Channel Islands due to the scheduling of the Locks in Amsterdam. They have a low water issue right now and the ships have to be scheduled differently. We got back into Amsterdam at 6 pm the night before disembarkation, we got to explore Amsterdam that night too with no set time to be back. We went to Braveheart County and Stirling Castle in Edinburgh, Scotland; Dunrobin Castle in Iverness, Scotland (this was massive and beautiful and we also got to see a falconry demo there (which was a special treat), in Glasgow, Scotland we went to Glengoyne Distillery (bought some 18 year old whisky) and we went to the Greyabbey ruins. We did the scenic tour Belfast Northern Ireland and walked around Donaghadee Harbour, in Cork (Cobh) Ireland we a city tour and had an Irish Coffee tasting, in Dover England we toured Dover Castle (massive - I walked 29 flights of stairs! and we went to Canterbury Cathedral - huge and beautiful!!! and the port was in eye sight of the White Cliffs of Dover (amazing). In Liverpool we went to Chester Catherdral and walked all around Beatle country. You need to do this one!!!

We turned Diamond during our British Isles trip 8/19-8/31 on the Jewel. I just looked and it is posted and official. Now I have to wait 409 days until my next cruise!

The one I used last month on Harmony may not be allowed in Amsterdam on Friday, so I will pack a USB hub also.

I don't want to offend anyone (which is why I asked the question in the first place) but I don't use ATM's so this will be difficult to change unless I can do so at the Hotel the evening before. I just want to know what my options are so I can prepare before heading to the port.

Good to hear! We will tip them nicely so hopefully they will be happy to help us --- that is IF our luggage arrives with us

I hope this will be acceptable as I don't want to get other currency just for that if possible.