Posts

629

Joined

Last visited

Days Won

2
whitsmom's Achievements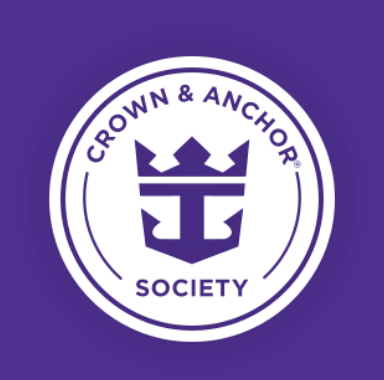 Diamond Plus (6/7)
371
Reputation
Yay! I just save $465 dollars on my next two cruise for next year!

We are on the Jewel. We owns his own business and will need access to make calls, check & send emails. I will do the upgrade just for hopefully the best chance. He will do the international plan for while of ship anyway and it is a port intensive trip.

I figured as much but just wanted to make sure before I purchased it.

Hubby has to be able to do WiFi calling and emails while on our British Isles cruise. Will the Surf WiFi be sufficient or do we need to do the Surf&Stream?

I used my Starbucks app on the Oasis to pay for mine drinks.

Kentucky has opened up the Pfizer for 12-15 years old. If they don't have the vax then they still have to wear mask. They did say they have to wear their mask thru the end of school which is tomorrow for my Granddaughters.

Starting today Kentucky and Indiana has dropped the mask wearing mandate for fully vaccinated people for inside and outside with no social distancing (according to the CDC recommendations our Governor said today). However, we still have to wear them on buses, planes, hospitals, prisons, and homeless shelters . I hope this will be a giant step in the right direction for cruising!!!

We have only been in an inside cabin once on our very first cruise on the Majesty (our daughter was 15 at the time). I felt like I had to go out in the hall to change my mind as I felt it was so tiny and I didn't like not having at least some natural light. However, we had a fantastic time and fell in love with cruising. We then got an Ocean View and loved seeing daylight; however, once we got our balcony - it's been balcony ever since. I absolutely love being out on the balcony and watching the sun rising daily and in the evening just relaxing. I have looked at the various suites and just can't justify to extra cost for us. We don't pay extra to have the dining plan either as we have always enjoyed the main dining room. We aren't retired yet so our cruising is limited for a few more years.

We have a 9 day cruise NE-Canada for October 2021 and our final payment has not been change but I think we are considered a group as there are several of us going. I just hope they lift the ban for cruising and for having more than 7 days because I really need a vacation!

I just saw this too! I hope more places will follow this!!!!!

We are Emerald and I just looked to discover that if our 9 day in October 2021 goes as planned and our 12 day in August 2022 goes as well - then....We will be Diamond! Now it's just a waiting game.

Well, we pulled the trigger on this one to celebrate us both turning the big 65! It isn't until August 2022 (hubby will actually have his birthday during the cruise) but at least we have something to look forward to. Our New England/Canada (9 day) cruise in October probably isn't happening unless things change. Now, I need to be building up lots of AmEx miles to help on the round trip airfare to Amsterdam.