Posts

705

Joined

Last visited

Days Won

2
whitsmom's Achievements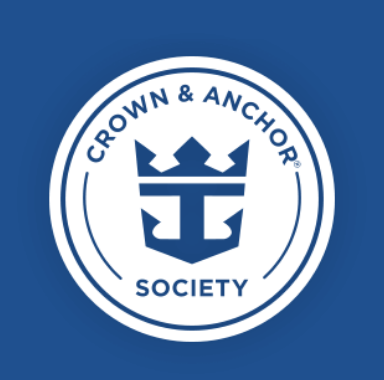 Pinnacle (7/7)
426
Reputation
What I was saying is that "if" a doctor's office did a test that it should work as long as it wasn't hand written. Thankfully, we don't have to test for our two cruises until the Summer 2022. I am hoping that by then we won't have to but I am not holding my breath...

If you get tested at say Walgreens or CVS - they are not a lab and those work. I would hope that a Doctor trumps a "trained" video person all day long.

We purchased the Key on both of our upcoming cruises. Our July Harmony cruise is with our 2 Granddaughters and everyone having Surf/Voom will be nice instead of sharing with them (hubby has to have his own for work (we owner our own business and needs to be able to be reached). The waving of the room service fee will be handy as the girls will use it for sure (maybe Nana too ). On our British Isles cruise (Jewel) we were going to get the 2-device Surf/Voom so for a little more it is worth it for us plus getting earlier access for excursions will be nice as it is port intensive. This is first time we have ever used the Key so I hope we aren't disappointed. As this point, I am just happy to be getting to cruise again.

whitsmom reacted to a post in a topic: Travel Insurance Limbo for Canadians WHILE on a Cruise in 2021 - Government Advisory in Effect.

We are doing our British Isles Cruise in August 2022 and we decided to book Movenpick Hotel due to the location to the port. I am so happy to hear your experience as it makes me feel like a made a good choice. I felt like the price wasn't bad at all for the location $301.42 (fees & taxes included) for a Classic King View with breakfast included.

I would think with the results printed (on the nursing homes letterhead) that it should work. Having an actual RN do the test should be more that acceptable as long as it was typed out, emailed and/or printed. I would be interested to hear how this pans out if that is what they do. Good Luck!

Oh good! I will make sure that I have all that info when we do the check in.

I would like that when you do your check in that it should be one check in for all people in the same room. We are going in July on the Harmony with our 2 granddaughters (14 & 16). Just like checking in when flying - you check in everyone at the same time....

cruisellama reacted to a post in a topic: Has anyone received an EMed kit yet with a later expiration date, not just the extension ?

I got my "Key" email also. I was too looking forward to the Chops lunch, however, with having 2 grands with us this trip I am sure that the room service will be used to its fullest potential

I just tried it and they only have through the end of 2021 for the Harmony. I will bookmark it and keep checking back to see when they open it up for next year. Thanks for the link.

We are on the same 8-19-22 cruise!

Me too! We fly into Amsterdam in August for our (Jewel) British Isles cruise and was wanting something near the cruise terminal also.

I have two cruises coming up: Harmony in July and Jewel in August. I can't find the gifts & gear section on my July Harmony cruise but it is there for the August Jewel cruise. They granddaughters were wanting chocolate dipped strawberries in the room (tradition) when we arrive; however, it is not there. It does show up on our August Jewel cruise. The cruise planner on the Harmony is a newer version and the Jewel is on the older version still. I guess I will just keep checking.

I really hope that will be on our Harmony "Key" (fingers crossed). I know that July is a long way away so it will be anybodies guess what it will be then.

I just looked on our "Key" for Harmony in July and it does not mention any room service at all. I would love to have that option. I'm guessing it is there presently just due to limiting people in the dinning rooms/windjammer.