Posts

1,050

Joined

Last visited

Days Won

2
teddy's Achievements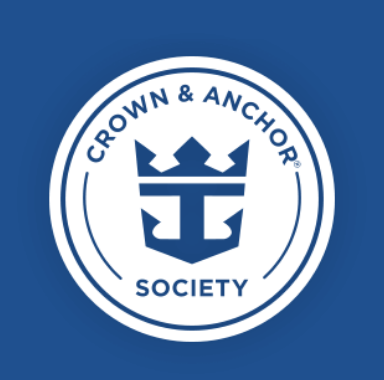 Pinnacle (7/7)
1.6k
Reputation
When my wife and I got the beach lounger at Labadee, we just put in one name.

Maybe I read it wrong, and if so, please accept my apologies. Port refers to the left side of the ship when facing the bow (facing the front of the ship). Starboard refers to the right side when oriented as above Ships can and do dock on either side, so the port side will not always have a view of the port.

Yes. The cabins you are offered to bid on depends on the original cabin you booked. I've found that Junior Suites bidding opens up when we book a Balcony.

We have not had to turn in or leave anything with anyone during the check in process.

This is how we are going to get the extra point to hit Diamond before our Europe cruise in 2023. Random close-in window shopping has occasionally shown Interior Guarantees at <$50 per person per day...after taxes and fees. If our choice is cruise or no cruise, we'll take the Interior. Sometimes better cabins are available. We almost booked a 5 night on Adventure for next month for a grand total of $531.34 for an Oceanview Balcony on Adventure, but the time conflicted with someone else's planned vacation at my wife's job.

Agreed. Last week I tried to find one due to having two close contacts and some symptoms. There were no tests to be found anywhere. Best I could do was through my doctor's office for 4 days out. Since I have the time at work, I chose to go to our remote camp by myself and ice fish for the week. If I was trying to test for a cruise, I'd of been sol.

We bring printed copies of test results to keep things simple. While we do have them on our phone, it seems like our phones go to sleep at the least opportune time....and facial recognition doesn't work with a mask on....and holding our passports, vax cards, etc while trying to manually open our phones up isn't as slick as handing over a piece of paper.

We'll be at 79 after our cruise in August 2022. We are seriously considering a short itinerary to hit 80 before our bucket list cruise in 2023.

Typically, my wife is chilly in the Main Dining Room and I'm warm. I wear short sleeves and she brings a sweater or a light jacket. We're in our 50s and have both lived in Maine or Canada all of our lives.

Lol I guess we didn't cancel our bid. Just found out we were Royal Upped to an Oceanview Balcony on deck 14.

I can't imagine CocoCay being skipped.

Maybe I missed it, are you outside the US? I remember reading somewhere that some countries can't do repricing.

Negative yesterday. @Cruisin and Boozin I hope you hear from your Genie soon.

Voom is just Royal Caribbean's fancy name for their ship board WiFi. To access the internet via WiFi* you'll need a Voom plan *To clarify, because after all this is the internet….to access WiFi onboard, and access it the way normal people do without any "insider" tricks or subterfuge.

We Royal Upped to a Junior Suite on Adventure back in September. We paid $200 pp I believe. We really enjoyed the extra space, the shower, and the closet, but we haven't found a Junior suite close enough in price to a balcony since then. We had a balcony on Freedom after we stayed i the Junior suite and we were content.