Posts

1,492

Joined

Last visited

Days Won

3
teddy's Achievements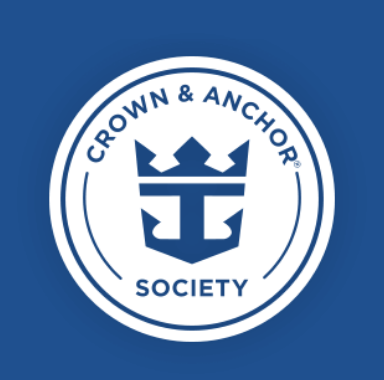 Pinnacle (7/7)
2.4k
Reputation
My wife and I were just talking about our experiences sailing during the pandemic. It really was the best of times and the worst of times……from getting OBC for prices drops after final payment to our sailing on Adventure with 480ish guests to having to wear masks everywhere and the stress of testing.

I like it, but I have nothing to compare it to. I've never used any other language learning program nor did I take any languages when I was in school. It starts off pretty basic and builds from there. I review a lot of the earlier lessons frequently because my goal is not have to pause in a conversation and translate what I'm hearing, then have to translate my response before I reply. I have the app on my phone and iPod, so with headphones, I've been able to do lessons everywhere. I only use the microphone (for my own speaking) when I'm alone and so far I've had no problems with this part of the lessons. In addition to the Babbel lessons, I've been listening to beginner Italian podcasts and reading young childrens books. Babbel does have a program where you can talk with native speakers but I haven't felt comfortable doing that yet Immersion would be the best, but that's not possible for me. When I was 20, my appendix burst while I was deployed, and the closest place for me to get immediate medical care was in a Japanese civilian hospital. I spent almost a month there and by the end of it, I could understand enough Japanese to make myself understood and get the gist of what was being said to me. My goal with Italian is to reach that level of proficiency (and maybe a little higher). One bonus with Italian is the alphabet is similar to English. The only Kanji characters I could ever recognize were the ones for "No Smoking".

SpeedNoodles reacted to a post in a topic: xSAILEDx - Voyager of the Seas - Sep 25, 2022 - Oct 2, 2022 (7 Night Canada Cruise)

Shipboard lessons would be fun. I've been doing Babbel Italian lessons for our upcoming cruise out of Ravenna next year. We want to take the train down from either Venice or Bologna and spend the night there before we board the ship. I don't want to be totally helpless or look like a stereotypical arrogant American. I grew up on the Quebec border and lived there until I was 27, so I can trip along in very basic (Québécois) French, but I had never even thought about Italian until we booked the cruise. After I finish a year of the Babbel lessons, I'm confident we'll be able to navigate pre-cruise as well as post cruise in Rome.

dmattinson reacted to a post in a topic: Serenade of the Seas - September 12, 2023 Repositioning Cruise Tampa to Boston

Good perspective. Thanks twangster

On our first cruise as Emerald, my status was screwed up because my name had been misspelled by Next Cruise when we originally booked it (this was before we knew how important a travel agent is). My wife had an Emerald pin and welcome letter. I had a Gold welcome letter. She got quite a kick out of wearing the pin on her lanyard then asking me if I had a Gold one. After that cruise, we kind of forgot about the pins. We'll get Diamond ones in Feb. I'm not sure what we'll do with them. Maybe I'll put on my work hat and see if anyone notices.

Our only experience is with Allianz. We had two claims in two years. First in September 2021 for a damaged suitcase. Payment received in…three weeks as I remember Second was this month (9/22). Claim was for extra expenses (hotel, etc) due to flight delays. Payment received in a week. We get their mid level coverage…I can't remember what it's called right now.

Thank you for sharing this info. Our first cruise as Diamond will be in Feb 2023 on a 3N/4N back to back.

We really wanted to go on this cruise, but I couldn't swing getting the week off. We ended up doing the Canada cruise the week prior. I hope you and your dad have a great cruise. Congrats to him on his retirement.

This is me walking around in a strange city.....they could have had 40 years of low crime but all I can remember is the news story from 1978 about a random assault.

We bring a small usb fan that seems to help. I prefer to be cold when sleeping and my wife varies from hour to hour. It makes for interesting nights.