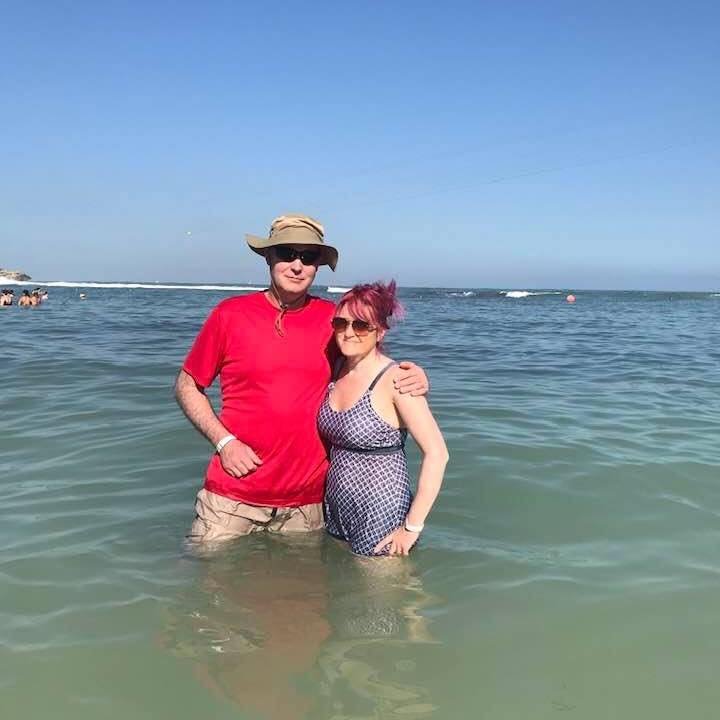 Content Count

473

Joined

Last visited

Days Won

2
Recent Profile Visitors
The recent visitors block is disabled and is not being shown to other users.
WAAAYTOOO reacted to a post in a topic: February 6th 2020 Harmony of the Seas cancelled Sorry for your luck.

Semper Fi VMAQ-2/VMAQ-3 Avionics 1989-1993

Lovetocruise2002 reacted to a post in a topic: February 6th 2020 Harmony of the Seas cancelled Sorry for your luck.

I agree. Our Nov 2021 Navigator back to back is canceled because it's been chartered. We were offered obc for rebooking on one of their specific options or we could rebook anytime and our nrd was safe. Our travel agent Michelle made changing our two reservations easy......easy to the point where I feel guilty about her doing all the work for us. As far as Royal choosing a lucrative charter over individual passengers, that's a business decision. I bet they make more from charters than they lose from disgruntled customers.

teddy reacted to a post in a topic: February 6th 2020 Harmony of the Seas cancelled Sorry for your luck.

Right. We haven't paid anything yet and won't until final payment is due.

My wife and I are seriously considering driving down to Galveston in September. We have the extra time since it was supposed to be a back to back celebrating our oldest son's wedding, but they rescheduled to 2022 and we already have the pto approved. We're only doing one cruise now. I think part of this is because we are sooooo ready to go on a real vacation. Vacations during 2020 turned into "remodel the house" weeks.

Some more info on booking flights to Barbados through Air2Sea. We are booked non-stop on Jet Blue from Boston (Jan 30, 2022) and there is a $215 pp cancellation charge. I was made aware of the charges before I booked. We booked economy, so that may play into it. It's not a big deal to us, but I figured I'd share so people are aware.

teddy reacted to a post in a topic: Who has the cheat sheet to the secret room codes...a1, a2... j3, j4...

Royal is actually late to the game. Anyone bought building materials lately? They are through the roof, and people are willing to pay even though they gripe while doing so. I believe cruising will be the same lol...just realized my pun...not intended.

LogicallyLazy reacted to a post in a topic: Across the Seas & Through the Stars - Actually a cruise live blog - Quantum 1 March

Thank you for the blog. I really enjoyed reading and seeing the pictures.

Fingers crossed for our September sailing on Liberty. We're flying in a few days early to play tourists.

Remember crossing the border pre 9/11? My hometown is 10 miles from the boundary. Since it was so isolated from the rest of the state, everyone did a lot of business in Canada. Going through Customs both ways consisted of a wave as you drove by.

Maybe if someone doesn't want "the Man" to have info on them? On a serious note, I never saw the need for one until I started needing it to go back and forth to Canada. I had never traveled anywhere that I needed it before then. When my wife got naturalized, they told her to get a US passport asap as that was the way she could prove US citizenship. That opened my eyes a bit since our state has stalled on the Real ID driver's licenses

We feel the same way about staycations. I've had enough of them over the past year. For some reason I always end up taking on multi-day projects around the house.

Thank you!! I'm old enough that I shouldn't do this, but I tend to forget about actually calling places rather than using the internet.

Seems to be a glitch with the Air2Sea site right now. I keep getting this error message, "Air Selected Recommendation service call failed"