 Posts

264

Joined

Last visited
About KJones
Recent Profile Visitors
The recent visitors block is disabled and is not being shown to other users.
KJones's Achievements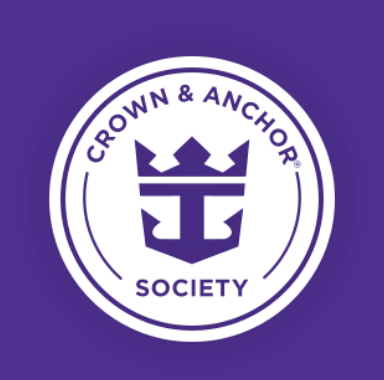 Diamond Plus (6/7)
164
Reputation
We stay at the State Hotel around the corner from Pikes Market. No shuttle service but easy enough to get to via taxi/ride share, and also only a couple blocks from the light rail station for transit to/from the airport.

I would opt for travel insurance for a trip of this length and expense, but I would not get the policy(s) offered by Royal, which tend to be less comprehensive. I usually go with Allianz, though I don't know if they also serve international customers.

Slight hijacking of the thread, but still relevant... We paid a cash deposit on a non-refundable sailing for April 2022, and so far that is all we have paid towards it. We have FCC from an RC-cancelled sailing that hasn't been applied yet. I know if we cancel due to covid protocols (once those are released for April) we can get the deposit refunded, rather than new FCC issued. If we were to apply the FCC towards this sailing, and cancelled due to protocols, would we be able to get a cash refund of the FCC as well or would we be stuck with the credit still?

You can test at the port in lieu of at-home testing 2 days prior. But there is no additional test done when boarding.

@jandersonYou get it for the full day, the time selections are likely just for when the day starts. And you only need to select one person whose name you'll put the reservation under - otherwise you'll end up with a beach bed for each person you select. There should be servers walking around to take drink orders.

If it's on your cruise planner, then it will be valid for your sailing. Sometimes (up to the discretion of staff onboard) it can also be used on other sailings if you have drinks left over. Whether one punch equals one beverage or one shot of espresso also seems to be at the discretion of staff - i.e. a beverage with a double shot of espresso might count as 2 punches, even though it's only a single drink. RC's policy inconsistencies can be seen in this thread:

I think FCC issued through CWC have to be applied to a booking by May 31, 2022 for a sailing that departs by Dec 31, 2022.

I would imagine RC would lose money by canceling. They're still on the hook for staff wages, with no chance for extra income from onboard purchases. Plus they would have to refund all the fares already paid.

I wouldn't bother with local currencies at Caribbean ports - US dollars are accepted pretty much everywhere, and is sometimes preferred by local vendors.

Yes, the certificates purchased through Scrip are only for new bookings - there is fine print that says so on them. I also made this mistake once, but that just meant I "had" to book a new cruise

Extra towels, ice bucket, wine glasses, maybe a corkscrew if I've forgotten to pack one. Combine/separate the beds.

I wonder if they could book with their name and your name as the 2nd guest, then switch their name out to your other person? Technically one person from the original reservation would remain on the booking...

This is the fine print I have on my listing for the coffee card: "Beverage selection is limited to those described in the package details and in Cruise Planner and is subject to change without notice. Package is valid only for the sailing for which it was purchased and is non-transferable. " And, technically the coffee card is listed under the Non-Alcoholic Beverage Packages section, so it is considered a package. My take is that the default rule is that it is non-transferable between sailings, but it is up to each ship's beverage department on whether they want to enforce it. It would seem the staff on Jewel is.

The refreshment package on my April sailing also dropped to $17 for the Black Friday sale.