Posts

1,080

Joined

Last visited

Days Won

6
Recent Profile Visitors
The recent visitors block is disabled and is not being shown to other users.
BrianB's Achievements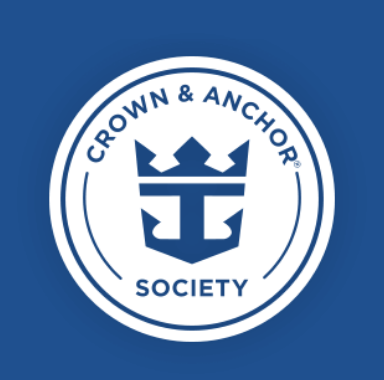 Pinnacle (7/7)
1.9k
Reputation
YOLO reacted to a post in a topic: Adventure of the Seas - May 12, 2022 (9 Night Eastern Caribbean & Bermuda)

One of the Key benefits is being able to drop off your carry ons, backpacks, jackets etc, with the crew and they have them sent right to your cabin. This way you don't have to carry them around with you until your room is ready. You can then go enjoy the Key lunch. Your cabin will most likely not be accessible until later, at the same time everyone else's cabins are ready. The Key doesn't give priority accessibility to your cabin. So if you want to change and use the pool while waiting for your room, you'll have to use a restroom.

I'm booked! First of a b2b…Anthem is the best sailing out of New York harbor in the winter! And they really do a good job for the holidays!

Yep. Hopefully this thing will be getting weaker overall, less infectious and more of a seasonal surge issue…like a cold or the flu. Then we can cruise without having to worry about……wait…..Monkey Pox?🫢

@YOLO I felt fine the whole time…just like a slight cold..or allergies. Lasted only a few days. At least now I have antibodies that should last for months. As soon as I found out, I went online and cancelled my Cruise Planner purchases (dining package, beach bed) and they were refunded to my credit card in a couple days. Then I called and cancelled the cruise. They didn't require any documentation because it was more than 48 hours per-cruise and with CWC, that's all that was needed. Now I'm just waiting for the cruise fare to be refunded. The only thing I lost was the non-refundable fee paid to Bermuda Health. I booked this one after the double points cut-off date so it didn't qualify.

YOLO reacted to a post in a topic: Adventure of the Seas - May 12, 2022 (9 Night Eastern Caribbean & Bermuda)

WAAAYTOOO reacted to a post in a topic: Adventure of the Seas - May 12, 2022 (9 Night Eastern Caribbean & Bermuda)

@YOLO Unfortunately…I was forced to cancel. I got off the Oasis on May 8 and a few hours later I had a minor sore throat. Tested the next day and was positive. Had very minor cold symptoms for three days…then fine. Oh, well…eighteen successful cruises since my personal restart in September. I figured it was inevitable and I'm just happy it didn't happen while I was aboard and had to be quarantined…especially in the beginning months. Glad you had a great time!

Better to ask this question on the Roll Call page for this cruise. Better chance someone on board will see it.

CruiseGus reacted to a post in a topic: I always completed my Post Cruise Survey's, until I overheard this!

Summer Bee Sweet reacted to a post in a topic: I always completed my Post Cruise Survey's, until I overheard this!

BrianB reacted to a post in a topic: I always completed my Post Cruise Survey's, until I overheard this!

I'm guessing cruise lines may not feel the urge to start shifting schedules and itineraries until they're sure they can go there. Also, will adding Cuba as a destination add to bookings…..will it be a sustained destination, or will it get cancelled again. Just got to wait and see.

I get the survey each and every time I cruise…usually on disembarkation day…late that afternoon, or the next day. I always fill it out completely…including the comments sections. Maybe that's why I keep getting them. Sometimes it feels like I have homework! Multiple choice questions and essays! Due to me doing lots of cruises over the winter on the Anthem, I hear from the crew about my surveys. Usually on the next sailing. Every time I mention a venue, or individual crew member…they subsequently tell me how their supervisors received my comments from upper management and post them on message boards in the crew area. As I understand it, they don't identify the passenger who submitted the comments by name…so I sort of made it a game by using certain key phrases so they would know it was me. The crew members may receive certain perks for being mentioned in the comments…especially job/position security and consideration for advancement. Bottom line…I believe the company takes the survey seriously. It's an important metric in customer satisfaction and continuous product evaluation. I believe they read the comments and forward them…good and bad…to the individual ship and onboard venues. I would urge everyone to send in their comments…good and not so good. They do make a difference.

I usually get them ten to fourteen days after the cruise. Once in a while, they miscalculate and I have to to call the C&A line to get them corrected. I'm usually solo and in a suite so I should get three points per night…unless I booked prior to the end of the double point bonus…then six per night. But, every time I had to call…they corrected it right away. Takeaway from this is; always keep track of your points!

Oasis! The ship is really a destination…a resort. Especially with kids. So many different neighborhoods that spread the passengers out. Lots to do…so many choices to make but never really feels overwhelming. I'm more 'been there, done that' as far as ports so I really appreciate being onboard the ship. Except, of course, for CocoCay. Love that place!

In the event that there is an issue uploading your negative test result, or any other required documentation…Bermuda will issue a Provisional Approval which will be accepted to board the ship on embarkation day. Then upon arrival in Bermuda, you would need to show the missing documentation to the Bermuda Health Authorities before you will be allowed to disembark.

@Cbb That time is fine. You can go online and check out the available rentals, prices and companies. Then you can call and make a reservation. You can also research reviews and check out the experiences of others. The thing I like best about Bermuda is that it is a safe, clean and very visitor-friendly island (actually group of islands) with honestly nice and welcoming people. Of course I take nothing for granted and am always as careful as possible everywhere I go…but I feel the most comfortable in Bermuda. We have explored much of the beautiful islands on our own, especially on cruises that dock over two nights. Bermuda is our favorite destination! Enjoy your cruise and the Bermudian experience!