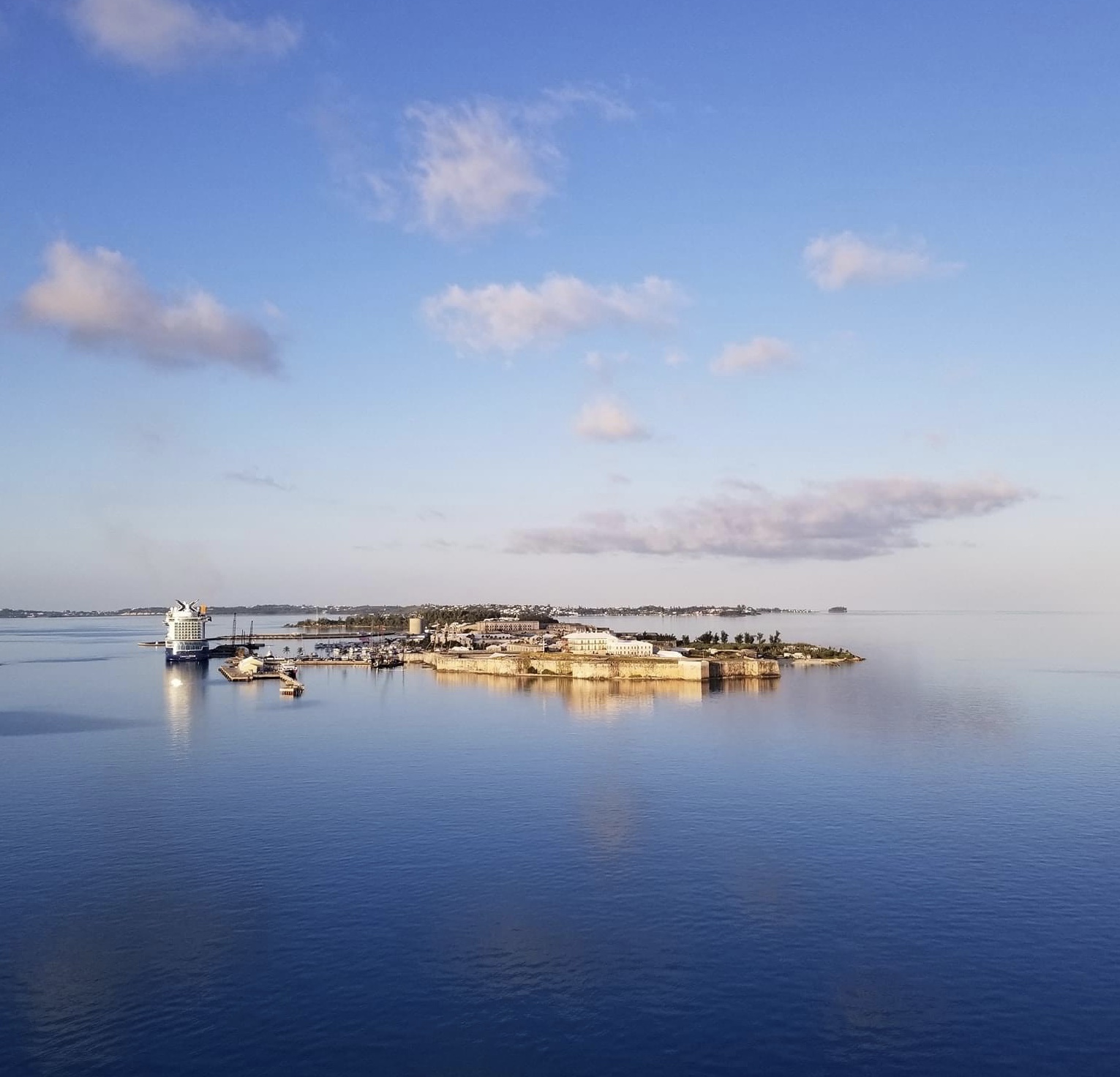 Posts

1,213

Joined

Last visited

Days Won

6
Recent Profile Visitors
The recent visitors block is disabled and is not being shown to other users.
BrianB's Achievements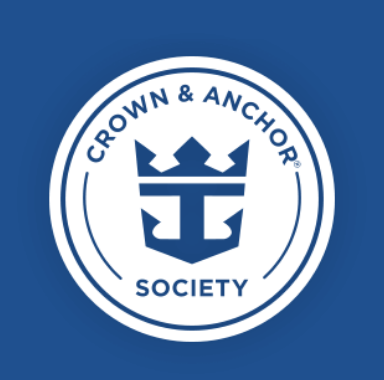 Pinnacle (7/7)
2.2k
Reputation
BrianB reacted to a post in a topic: Liberty OTS - May 4, 2023 - May 13, 2023 - 9n Eastern Carib & Bermuda

ellcee reacted to a post in a topic: What are your examples of crew members going "above and beyond"?

BrianB reacted to a post in a topic: Seeing a Previous Cruise or On Going Cruise on App Before Sailing?

BrianB reacted to a post in a topic: Anthem of the Seas - Feb 4, 2023 - Feb 12, 2023 (8 Night Bahamas & Perfect Day Cruise)

BrianB reacted to a post in a topic: Anthem of the Seas - Feb 4, 2023 - Feb 12, 2023 (8 Night Bahamas & Perfect Day Cruise)

I like that I don't need to bring extra cash for the casino. Just charge whatever amount I want to play on each machine to my room account. No fee. And I can keep track of my spending on the app. Plus, when I'm lucky enough to win…I cash out and then go to Guest Services and have them apply it to my account to pay down the balance. Or, if really lucky…I bring cash home!

I love coming back to my cabin and finding a towel animal sitting on my bed, looking very comfortable with towel feet crossed…wearing my sunglasses…either reading the next day's Cruise Compass, or watching TV.

BrianB reacted to a post in a topic: What are your examples of crew members going "above and beyond"?

Way too many to remember. Going 'above and beyond' seems to be their normal starting point…and then they go from there! I have experienced virtually everything mentioned above; Servers going out of their way to provide me with something not available in their restaurant. Bartenders who always remember my name…my drink preference…even making perfect recommendations to try something new based on my taste. Concierges who never fail getting me a last minute reservation….'I'll make it happen!' Loyalty Ambassadors who always seem to find the time to take care of an issue and then personally follow up. Cabin attendants who are always trying to do more. Little extras without even being asked. Everything from bath items and extra hangers, pillows, ice…and always smiling! *** Quick example: I happened to see a chef walking towards Jaime's on the Anthem right before opening time. I quickly mentioned to her (Chef Sharon) how much I loved the food. She then brought me into the closed restaurant and had her entire kitchen staff come out to meet me. That was an amazing experience to see the smiles and appreciation from those who work 'back of house'. I have cruised many times. The one constant that I have learned is…be polite, respectful and appreciative to the crew. Try to spend a moment or two with as many as possible…learn their 'real' names (not the easy-to-pronounce nickname). Show empathy and interest in their work and whatever personal story they wish to share. Many spend eight months, or more with extensions, at sea…working seven days a week. They are there to serve us…but I like to think maybe giving a little back is the right thing to do. **I wonder if they have stories of guests who go 'above and beyond'. Enjoy your cruise!

BrianB reacted to a post in a topic: What are your examples of crew members going "above and beyond"?

I checked in for my Sept 18 cruise as soon as it opened. When I was able to access my eDocs, the luggage tag page was blank. Also the luggage tag tab next to my SetSail Pass didn't work either. I had to wait until about two weeks prior to the sail date for them to appear. But, I wasn't worried…been there, done that. It's not the first time that happened. They appear eventually. Worst case scenario…just have a luggage handler at the pier put them on.

Been on both. Love both. Oasis is no longer the largest or newest…but after the amplification, she looks and feels new to me. Some of the cabins may feel dated…but I've found the ones I had were perfectly comfortable. The addition of the Music Hall, Playmakers, the Abyss and others, makes her a great vacation destination. The Wonder is wonderful. Both ships are great choices for those of us who love the Oasis class experience.

I always do walk off. I pack the night before, wake up early, and go down with my luggage before the ship is tied up. The elevators and hallways are virtually empty at the time. There is usually a small line of other 'self-disembarkationers' already forming and I take my place. After the ship ties up…we wait until we see the CBP officers board and then the ship receives clearance. The line moves very quickly and we're off! Quick walk through the terminal and customs hall…pause by the CBP facial recognition screens…then out the door. Usually from ship to car in about ten minutes. That's the best option for me. I'm usually solo, forgo breakfast, and have four-wheeled luggage with my carry-on attached that's very easy to maneuver and just roll along.

Unless there's been a recent change…Bermuda allows cruise ships to operate their casinos while docked overnight. I believe the hours are 9pm to 5am. Of course ships can decide whether they will operate or not…but seems like a loss of revenue to stay closed.

I'm on the Oasis out of Bayonne in Sept and Oct…. I always keep an eye on the weather forecast because in the event of a possible hurricane, it's possible the ship can make a last minute itinerary change and instead of heading south to Florida/Bahamas, we can end up going north to Canada/NE. I guess we would have more sea days if we didn't have an available berth or if a port couldn't handle our big, fat, beautiful ship! PS…that's a great lacking tip for these cruises; always be prepared for a cooler weather cruise.

I noticed that the beach bed rentals on South Beach are no longer showing up in the Cruise Planners. At least for the next four months. The only beach bed rentals available for booking are the ones on Chill Island and Breezy Bay. These still show on the Cruise Planners even though many are 'Sold Out'. Are the beach beds still on South Beach? Or were they removed as part of a renovation/extension project? The last time I had one we docked after a storm and many of them were surrounded by large ponds of rain water that weren't draining away. We were offered a refund if we didn't want to use one. I figured they would do something about that.

The price dropped again…Labor Day Sale. Took advantage of the drop and re-priced! First, I booked it again at the lower price. It allowed me to do so even though I had it booked already for the same day and time. Then I cancelled the first, more expensive booking.

I've done a few NextCruise bookings on board ship. I always check online to see the price before I go to the NextCruise desk and it's always exactly the same as the price they offer. As commented above…the benefit is I pay a reduced deposit (for example…$100 instead of $200) and some On Board Credit. But…if I know I really want a certain cruise and cabin, then I just book it and then monitor the price for any drops.

I booked it on the Oasis in September. Did it pre-Covid on the Anthem, loved it, and now really looking forward to seeing the working areas on one of the largest ships! A bit pricey but it dropped ten bucks overnight. I'll keep an eye on it and re-price if it drops again…but at least I know I have a spot.