 Posts

36

Joined

Last visited
SemperMom's Achievements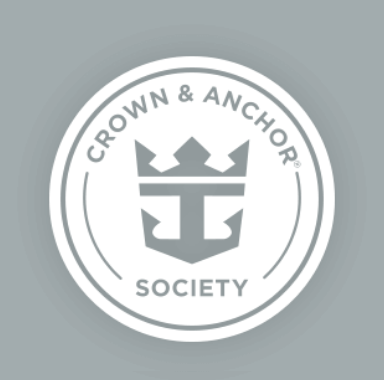 Platinum (3/7)
31
Reputation
Our first cruise was on the Grandeur to Bermuda and the reason why we 1. got hooked on cruising and 2. rarely venture out to other lines. The Grandeur is a great ship. She was SO lovely. I was super sad to see she left Baltimore for Galveston. I like the smaller, older ships as much as I like the big, new ships. We will always have a special place in our hearts for Grandeur, for sure.

The Fox reacted to a post in a topic: Mariner of the Seas August 13 2022. 8 Nights 3 Ports and 4 Sea Days

We are going in August so I looked up all the requirements early and it looks like the list updates weekly to show cruises about 30 days or so out. So you're a little early. I would personally check every day to see if my ship has populated yet if I was just 50 days out, but then I'm "that person"...ha ha ha. I have set a reminder for myself to start checking daily around the 40 day mark. Enjoy your trip! This will be our 3rd time to Bermuda and I will NEVER get tired of visiting this beautiful island. ~T

I had the same experience as @NaturalNine. Cancelled shore excursions on 4/1 but the refund didn't show up pending until 4/7. Its posted now though. I figured it would take at least a week so I was happy. I hope you see it post soon!

I've cruised to Mexico, Roatan, Belize, and Bermuda without a passport and had no issues. However, if you head to the post office asap to apply you should have all of them in time for your cruise. My hubs and I booked an overseas cruise for next summer and didn't do any research except for on the State Dept. website so when I read 8-12 weeks we decided to apply super early and just get it over with. We also didn't want to pay the expedited fee. We both went in the week of Jan 24 and we both had our passports in hand within 21 days or so. I was shocked until I joined this board and saw that everyone talking about getting passports were getting them pretty quickly. lol It always worried me to travel out of the country without a passport just in case there was an accident or a glitch in plans but for all 4 of us, it would cost more than the cruise for us to get them. Luckily all 3 of our previous trips were issue free but we are now getting our passports and spreading out the cost over the next couple months so its more manageable.

RickinSTL reacted to a post in a topic: Mariner of the Seas August 13 2022. 8 Nights 3 Ports and 4 Sea Days

We got bit by the balcony bug for our return to sailing Christmas cruise this past Dec. When planning our anniversary vacation for this summer, we didn't even bother looking for an inside and so a balcony was booked for August. Then, with disturbingly less than serious consideration we booked our first JS for our Med cruise next June. We knew better and did it anyway. We were perfectly happy as insiders but now, we've seen the light. There is no turning back now. I apologize to our bank account regularly, but really It's sorry, not sorry.

Have so much fun! We have to wait until August for our next cruise and its. killing. me. hahahaha

I checked on cruisedeckplans.com and unfortunately no one has uploaded any pictures of that cabin for visual confirmation. It doesn't look to have a pullman from what I can tell by the floor plan on the site. It has the "sleeps 4" asterisk and It states the bed configuration is "the sofa is next to the balcony", not that that really helps. lol I looked around on YouTube also but couldn't find any videos on that specific cabin but this one looks like its the same configuration as 12686...Hope that helps some. Happy Cruising!

Only 434 days to go! This trip will mine and my husbands first time traveling across the pond so we have no idea what we are doing. It's a darn good thing we have over a year to figure it out. We applied for and have received our passports so thats one less thing to worry about! Looking forward to hearing from others who will be joining us on Brilliance, especially if you have good tips and tricks for international travel. ~T

You guys better behave and not make a mess of the ship for our cruise on the 21st! We'll be keeping an eye on you.

Hi Mouvimax, I can't believe I missed the notification that you posted! Your son will have a blast. We took our kids on Anthem a couple years ago and they are hooked for life. lol The hubs and I are going sans kids this time for our 21st anniversary. Its only our 3rd vacation, just the two of us, in those 21 years and we are planning to make a habit of it going forward. lol I mean, we love our kids but... I only hear great things about Mariner, especially since she was amped so we are really looking forward to trying her out. We got a spacious balcony on 6. Only our 2nd balcony and first on Royal. This will be our 3rd trip to Bermuda and we get almost 3 whole days! Our previous trips were much shorter so we can't wait to explore a little more. See you there!!!!

Our 12 and 14 year old love going to the bar all independent like and flash their sea card to order fancy mock-tails. They also love smoothies and shakes and the like. My hubs and I are premium coffee drinkers and we are both diet cokaholics so the refreshment package for us is very valuable, and since it is way less expensive than the Ultimate Drink Package, we opt for it because we know we'll get our money's worth without having a shocking bill at the end of the cruise. We set up a daily "allowance" before we leave so that if we really want an adult beverage here and there, we have one and it's covered. We aren't big drinkers and since we can bring a couple bottles of wine on board, that helps too.

My hubs and I applied for our passports (neither of us ever had one before) on Jan 24 without expedited service and we both received them in about 21 days. Most passport posts I have read in the past few months had similar outcomes so even if it takes a little longer, I think you would still get them before you cruise in July.

This is good logic and exactly the logic we used after buying the UDP then realizing we had enjoyed more mock-tails than high test because we had our young kids with us. The cure, we think, is to just get the refreshment package and just Ala carting adult beverages. You get most everything but the alcohol with it and its much less expensive. However, we will always seriously consider the UDP when sailing sans kids because I am in the "prepaying a package is better" camp AND we will be free to day drink. Can't wait for August!

My hubs and I applied for our passports [not expedited] on Jan 24 and received them on Feb 18th and 23rd. I was so pleasantly surprised with the quick turnaround. I bet just a renewal may be the same or faster. Of course no guarantees but ...