Posts

189

Joined

Last visited
WesKinetic's Achievements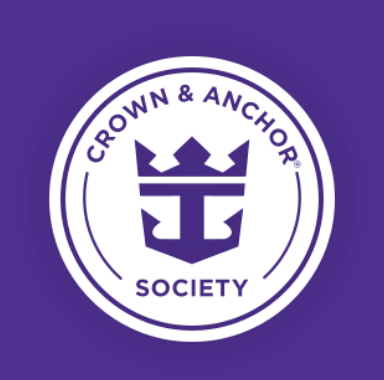 Diamond Plus (6/7)
218
Reputation
Unless it has changed recently, the policy was that anyone under 14 had to be accompanied by someone 14 or older. So these two kids should be allowed.

It depends on your level of comfort with letting your kids roam free. If you think they are responsible enough, you can go the route the poster above mentioned--go find a spot by the beach, make sure the kids know where you are, maybe arrange a time to meet up/check in and then send them on their way to the waterpark. The other option if you want to stay closer to the kids would be booking a waterpark cabana. The possible advantage there is that it includes your waterpark admission, so financially it might make sense to go that route instead of paying individually.

My daughter has always taken a few in her backpack without a problem. Can't imagine it would be a problem, unless possibly if you were bringing on some ridiculous amount.

Yes, you can. From the RCL website: "All of the signature juices, smoothies, and protein shakes at Vitality Café are included in Deluxe and Refreshment Beverage Packages."

If it is really starting to fill, by the time you get to your trip in a few weeks there is a good chance that the prices will have already risen to the point that it negates the value of any OBC you get. I'd agree with the previous posters that you're better off booking now.

On the last formal night, I will put away as much of the Baked Alaska as they will bring me. And I will second @CrimsonCruiser on the love for the French Onion soup. I've had it lots of other places, but it just hits different on a cruise.

I know it will let you do that when you create an initial booking, but I am unaware of any way to do it online after the initial booking stage. AFAIK, you have to call or have your travel agent do it. It's stupid. Really don't understand why RC makes it so difficult.

This isn't always the case but, generally speaking, Playmakers opens at 10:30ish on sea days and 1:00 pm on port days. The bar is open until 1 am, so you might be able to catch at least some of the replay. (Be sure to eat ahead of time--the bar is open, but they stop serving food around 11 pm.) The ESPN access in the rooms on Royal Caribbean ships is always wonky (sometimes you get regular ESPN or ESPN2, sometimes just ESPN Caribbean), so even then I can't promise you'll be able to get it. I was on a cruise last spring with a friend who got an internet package for the express purpose of streaming a race he really wanted to watch.

Just looking ahead to a cruise I have in a few months, the MDR sugar-free offerings are: Pear and Blueberry Cobbler Peach Shortcake Coconut Layer Cake Dark Chocolate Custard Profiteroles Pineapple Sunshine Cake Cherries Jubilee Those are just the ones specifically advertised as "no sugar added." There may be other options available and the menu could conceivably change between now and your cruise. But this has been kind of a "standard" menu for some time now, so that should at least give you an idea. There is always at least one of these on the MDR menu, as well as several options in the Windjammer. I travel with family members who are diabetic and they've never missed a dessert yet.

I think @jupiter03 hit it on the head--the best word is inconsistent. I was on Symphony earlier this summer. For probably 80-90 percent of the time, it worked fine. But there were a few times (particularly on the last sea day) when it got noticeably slower. As a general rule, I tell people if what you want to do isn't time sensitive, you'll probably be fine because if it's not working at certain time, give it a few minutes or a different part of the ship and your luck can change. But I wouldn't bet the farm on it for things like timely financial transactions (i.e. day trading) or that make-or-break meeting or interview.

New Brunswick is on Atlantic time, so one hour ahead of Eastern Time. In most cases, ship time will stay on the time zone from which you left port. So you'd need to just be aware that any clocks you see in St. John would be an hour ahead of ship time. I say "in most cases" because it is technically at the discretion of the captain to either stay on departure port time or adjust to local time. But given your itinerary, I can't imagine much is open at 6:30 am local time, so I'd be very surprised if the ship time doesn't stay on Eastern time.

On my most recent cruise earlier this summer it was $3. Ice water is also available for free at Windjammer, Cafe Promenade, et al.

You can see all of your account charges in the app. It will show you where each purchase was made, but doesn't list the specific drink and will show each transaction as $0.00. So if you are really trying to determine "value", you'll either need to keep your own list of what you actually bought or just figure an average based on what you like to drink and multiply by the number of drinks showing in your account.

They're strict in the sense that the computer system dictates it. If you want to buy a drink, you have to use your Sea Pass card. So, using your analogy, even if your parents said yes and the MDR waiter took your card, when they go to scan it to charge your account, the system will red flag it and not let the purchase go through. So you wouldn't get your drink. It's not like a bar in the US where the bartender makes a choice whether or not to check your ID--your age is already in the computer and it will automatically disallow any drink purchases. The obvious next question is what if your parents or someone over 21 buys a drink and gives it to you? I don't know how strict they are in enforcing that kind of situation but, according to Royal Caribbean's policies, they have host of possible options if you got caught, ranging from cancelling the older person's drink package to disembarking anyone involved. I'm sorry to be Captain Buzzkill, but I'd say this is a case in which the risk is definitely not worth the reward. But definitely enjoy yourself in Bermuda.

From the Royal Caribbean dining FAQ: Some of the specialty restaurants like Hooked may occasionally offer a wild-caught option, but the vast majority of seafood onboard is going to be farm-raised.