Posts

144

Joined

Last visited
WesKinetic's Achievements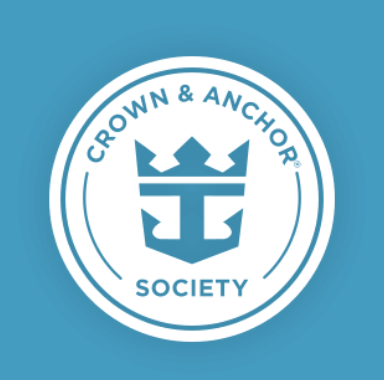 Diamond (5/7)
174
Reputation
Many of the Playmakers foods are designed to be shared ("group-friendly Pile On Nachos", sundaes with five scoops of ice cream, etc.), so I would disagree about sharing being against the spirit of anything. But you raise a good question--I guess I'd just assumed the a la carte credit amount would be the same, but that may not be the case. And @Ampurp85 also raises a good point about the kids menu--I don't know that Playmakers has a kids menu, but that could definitely be true at Izumi. So that would definitely change the equation. I really doubt I'll go this route because, as much as my kids will be off the ship on this particular itinerary, it probably still wouldn't be worth it. But it just made me wonder if it was even possible.

I think the answer is yes, but can anyone confirm if a child can purchase a dining plan without also having an adult one on the same reservation? Here's my situation--traveling on Symphony this summer. Our family of five is not big enough foodies to justify the cost of all of us getting ultimate dining. But my youngest still qualifies for the kids rate ($69.99 for the week). Even though we probably wouldn't use the specialty restaurants, I'm pretty sure our family could go through that much with snacks at Playmakers, takeout sushi, etc. So my question is basically can we just get the dining plan for my youngest and then put any Playmakers or other a la carte charges on that card without having to purchase a separate adult dining plan?

Seems to vary somewhat by port and timing. I've done three cruises since restart. The first (Tampa) they were pretty strenuously enforcing check-in times. The second (Galveston) they had separate lines for each time but, once the 11:00 line was through, the let the 11:30 line go and so on. So most people were able to actually get through the line and board earlier than their check in time. My last cruise a few weeks ago (Canaveral) they made announcements about only coming to the line if you were in a certain time group. but it didn't seem to be strenuously enforced. But your mileage may vary. The intent of enforcing the check-in times was to limit the number of people in close contact inside the port building at any one time so, barring another major COVID surge (fingers crossed), my hunch is you'll see enforcement of times be less strict just like them relaxing other protocols. But unless Royal says something official, plan on being there for your check-in time.

Will echo the previous posters--if absolutely everything went according to plan, it might be theoretically possible. But there is way too much potential for delays due to traffic or at the border to think it's likely. Last time I went, like @twangster, we used the Quick Shuttle. It took us right at about 4 hours, and that was dropping us off in downtown Seattle, not even going all the way to the airport. Unless you just have a super high risk tolerance, I wouldn't recommend a flight that early. Just a thought--we got a hotel in Seattle for the night and flew out the next morning. Had a great time just roaming the city sightseeing. Might be something to consider if your schedule would allow it. Good luck!

Was on Liberty and Independence in the last month and both had these kinds of straws. Much nicer than the paper ones.

Now that is interesting. It is still showing up as an option for my cruise on Independence this weekend, but not for my next cruise on Symphony in July.

Given how packed the elevators can be on disembarkation day, depending on what floor you're on the only potential downside is if you have anyone with mobility issues who might have trouble navigating stairs with a bag. But otherwise, it is definitely a much easier option in my opinion.

According to the app, its "beefeater pink gin, lime juice, pineapple juice and guava syrup." If I were to take a guess, it'd be something like: 2 1/2 oz gin 3 oz guava nectar (guava syrup will be sweeter, so you'd probably want to lessen that. I just said nectar because it's easier to find, IMHO) 1 1/2 oz unsweetened pineapple juice 3/4 oz fresh lime juice But you can have fun experimenting with the ratios until you get it how you want it.

It's just a plastic card like a hotel key card. Most people either keep it in their pockets or in a lanyard with a pocket. But you can absolutely punch a hole in it if you'd rather do it that way. You can go to guest services and ask them for a hole punch.

No reason at all. That's the way to do it.

Just got back from a cruise with that itinerary. Didn't go through Trip Advisor so can't help with that question. Booked a day pass at El Cozumeleno. Great service and food. Lots of others speak highly of Nachi Cocum or Mr. Sanchos. Also did the Chacchoben ruins in Costa Maya. Went through a company called Native Choice. A little ways from the port to get to them, but great service and tour. If you have animal lovers in the family, my wife and kids are still raving about an excursion they did that let them play with iguanas, sloths and monkeys. Like @skittermagoo, have also heard good things about the snorkeling there.

OK, that was the same with mine. So maybe that is how they promote it and they actually are supposed to do that. Thanks so much.

Extremely random question: I just got off a cruise and have a question about the post-cruise survey. If memory serves, the last time I did one, there was a question that was something to the effect of "did any crew members tell you about this survey or ask for a positive review?" So here's my question--is a crew member mentioning the survey a positive or a negative thing in Royal Caribbean's eyes? For context: we had a fantastic crew member interaction and, in the course of our conversation, this person mentioned the survey and how good results help in their future careers. I certainly want to recognize this person and don't want to cause them problems if they're not supposed to talk about the survey. But some companies want their employees to mention similar surveys so customers know to be on the look out for it. I definitely want to help out this crew member, so didn't know the best response to that question (if it's still on there). EDIT: Just to be clear, this person wasn't actively saying "give us high scores." It was more of a "Hey, if there's any reason you wouldn't give high scores for the food or service, please let us know so we can try to make things better." The comment about it impacting a career was only in response when someone at our table asked if Royal Caribbean really put stock in those surveys and how they used them.

Just got off of Liberty yesterday and we (except for my mother-in-law, who asked for a paper copy) just had the electronic version. Personally, I like using the app so I can automatically add things to my calendar, and then I just have to look there for the things in which I'm interested. But to each their own. It was good to know they at least still have the paper copy for those who want it.

Just took my test and anxiously awaiting the results. See you on board! Update: negative. Let's roll!!!