 Posts

185

Joined

Last visited
Lexster's Achievements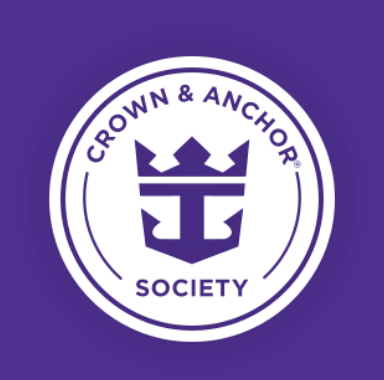 Diamond Plus (6/7)
167
Reputation
No idea, but I check back regularly. Perhaps when it hits six months we can book Perfect Day stuff? Also, I'm curious why there's nothing for Cost Maya at all yet. We're doing Nachi Cocum, so Cozumel is all set for us already.

I'm hoping to book a cabana, but could never afford a floating one! That'd be pretty nice! I'd like to at least get the Beach Club cabana so we could also enjoy the club.

I was disappointed that I couldn't get a model when I went on the Oasis. We went on the first day and there weren't any. Hopefully Harmony will have some.

What's an infinite veranda?

My thoughts: The video finally shows the inside of that ball, but still not indication what it's for! Those could be seats, but they also look like steps. At first I thought maybe a light show, but it's a bit too surrounded on the sides and too open in the front and back for that. I definitely think it's some sort of visual spectacle. The colored waterfalls look cool. They're bringing back Central Park, it looks like. I'd assume the Boardwalk as well unless they have another idea for a neighborhood. Building a ship from start to finish in three years is just crazy and shows how far all kinds of technology has gotten to be able to make that happen. Pretty cool.

Cool, I've never been. I'm pretty excited. Our first cruise only stopped at Canaveral, Coco Cay, and NassauI so pretty excited to have more opportunities for shore excursions. I booked Nachi Cocom on Matt's recommendation. We've never done an all-inclusive resort before.

Nice! We're actually going with my father-in-law and brother-in-law! It'll be the brother's first cruise. I'm curious to see the differences between Oasis and Harmony. We went on Oasis back in May.

I did this a lot. They have some really good smoothies.

In May I was on the Oasis OTS and I will say we had a few issues with the Freestyle machines. The one in the Solarium Bistro never worked. It was in an update cycle pretty much the entire cruise, so we never got to use it. Flavors were missing from other machines at various times as well. It was a little disappointing and I really wish there were machines in more locations on the ships. On the Oasis, they're only in the Windjammer, next to Sorrento's and in the Solarium Bistro. My main issue is you can't /just/ go in for a drink if you're near the Windjammer. They make you stop and wash your hands (and usually have to wait in a line to get a free sink) which makes just slightly too long for a quick pop-in. And there's almost always a line at the machines next to Sorrento's. And one of these was almost always out of everything since I'd guess they're the ones which get used the most. I didn't complain or anything since it wasn't a /big/ deal and I figured they'd fix things when they were noticed, but it was an issue throughout the cruise. I hope these things improve or that maybe it was just a one-off for our cruise. At the very least, you get soda from all the bars and venues too.

How did I miss that? Sorry for the dupe topic!

I've got a cruise booked for May and I'm starting to gather info for travel plans. Anyone have any good hotels they stay at when they go out Port Miami that tends to not be etremely expensive? I'd love to be in one of the hotels right near the port, but when I look up pricing for May it's insane, like almost $300-400 for a night for most of the surrounding hotels.

Yep, 11 is I think generally the earliest you can get unless you have the Key. That's the time we had for our last one. We breezed right on through check-in.

You connect to the SSID, yeah, it'll be obvious. When you try to go to a web page, a login page will come up, but I believe you can ignore that if you're using the free wi-fi. At that point, just go into the Royal app and you should be able to do things within the app.

We were able to book shows the second we got on the ship. It's super easy to look through what's available and choose what day/time you want to attend the show. I would definitely recommend doing it once you're on. Just basically take a seat in the Promenade or whatever your ship has and do it since shows will fill up very quickly.