 Posts

270

Joined

Last visited
Recent Profile Visitors
The recent visitors block is disabled and is not being shown to other users.
Marlena's Achievements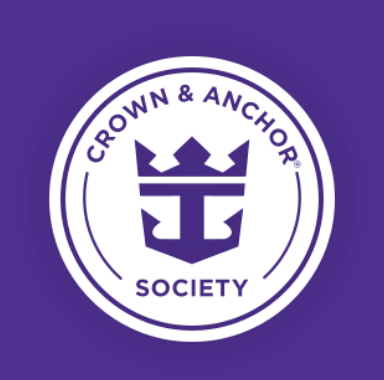 Diamond Plus (6/7)
242
Reputation
That seems totally against what the website says! Definitely gonna have to see how this plays out.

For us Canadians to come back we need vaccination proof and a PCR no more then 3 days before. No more PCR at airport but will be a random lottery ( a negative lottery) for some that may have to. I think a qc issue. In aug when they let US citizens come in I believe the rules are the same.

Marlena reacted to a post in a topic: With 18 days before sailing....the experience is going down hill fast

For anyone who has done this...is it easy to book a test for your kid at the same time as assigned boarding time?

For us with kids the funny thing is kids unable to be vaccinated do not need to quarantine. But can't go to camps or daycare like places...so quarantine basically!

Have you tried messaging them and asking if its acceptable. Considering thats what our gouvernment gave as proof I would think they have to accept it. Especially considering as cruising picks up they will have vaccine proof from over the world which will all be different.

WAAAYTOOO reacted to a post in a topic: Government of Canada aims to restart cruise ship season in Canada

As a vaccinated canadian im waiting for them to work out a better thing for our unvaccinated kids then a quarantine!

We were told at the hospital that after a positive test do not let anyone test you for 3 months because it has a good chance of being positive and freaking people out. The virus is dead and not contagious but the result gets everyone is a huff...so maybe this is possible... But for me her actions and freak out makes me have no sympathy regardless. Lol

This!!! Like being dressed in a space suit and following someone and washing everything they touch is anyones idea of a good time. As a healthcare provider when they tell me the pt is positive and I have to dress in full PPE I assure you there is a lot of colorful language that comes with it!

They certainly aren't going to be getting any sympathy after they accepted the bracelets knowing they didn't deserve them.

On another group a mom said they were all considered unvaccinated because there was one unvaccinated child in their party. And she wasn't allowed in unvaccinated areas even when alone. Can this possibly be true? Seems insane.

Agree! I feel my daughter is safest with her vaccinated travel party! ( and other vaccinated passengers) for this reason we will not be using AO on our next cruise. I dont know what the protocols will be on my sailing, symphony end Nov. But if they remove our access to 150 CP I will cry...

We got it at 50. But that being said I would buy it at 58 because there is no way my first cruise after covid would be without the drink package! ( or any cruise haha!)

No testing for vaccinated quests to disembark?

Thank you! Do you happen to know if all is covered if travelling with an unvaccinated minor?

For us right now we are covered for covid related issues for travel except cruising! Becaue our gouvernment has it as a level 4 " avoid cruises" we are not covered.