 Posts

42

Joined

Last visited
Recent Profile Visitors
The recent visitors block is disabled and is not being shown to other users.
PhillyLady's Achievements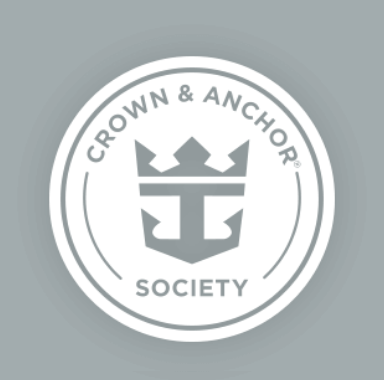 Platinum (3/7)
63
Reputation
I think overnights are great, but I find that I am usually so busy during the day doing an excursion, or touring, or having fun that I rarely want to go out at night anyway. I am booked on Liberty with a Bermuda overnight next June, but we do not plan on staying on shore late to eat dinner, although we almost always do lunch off the ship. I have done St. Petersburg on an overnight, but tourists were not permitted to go about on their own--tours only. It is fun to have two days in a row in the same place, but port calls are always more brief and active than when one books a hotel and actually stays in the place, and is forced to find restaurants, etc.

I would plan the cruise that better suits you and your children. Alaska is a rugged landscape and sometimes the weather can be quite chilly and/or rainy, which makes shore excursions a bit uncomfortable. Don't worry--definitely no snorkeling up there (ha-ha). My husband and I are pretty active and we did zip-lining and rappelling in giant trees, helicopter to M. glacier to take a hike wearing crampon boots, rock climbing, small boat cruising to search for wildlife, lots of walking, etc. We had a wonderful time with many great memories, and I think your children would really appreciate all the adventures. All of this is a preamble to say I have sailed with both my mother and MIL in their 80s (on multiple different cruises), and their biggest enjoyment was eating dinner with their family every night and being waited on! They also liked meeting up to see a show, or do a simple activity on board (watercoloring, bingo). My mother would do one easy excursion one day, and then want to stay on the ship for a few days. My MIL needed a portable wheelchair in case she got exhausted, or when the walking became too much. They also became a bit tired and overwhelmed just trying to negotiate the ship and learn where everything was. You also might want to treat your mother to the spa. Yes, the destination is an important part of the cruise for many of us, but there are also a significant number of people who just enjoy being on a cruise ship and soaking up the experience. Since this is your mom's first cruise, so you want her to truly enjoy all the ship offers! You can review the excursions in advance and try to see which might interest her, and which look the least strenuous. Have a great time planning and a wonderful cruise!

My worst cruise was the one I didn't get to go on! I started cruising back in the dark ages--only one restaurant for everyone, no televisions, no Internet, bunk beds in many cabins, lots of metal stairs without carpets, skeet shooting off the back deck, etc. It has been very fascinating to see the evolution of cruising, and what people like and dislike, and the way the ships have become more and more self-contained entertainment centers. I do agree that having to smell smoke is a bad experience, and there needs to be more effort to accommodate the many non-smokers who are much more prevalent than the smokers these days. But travel is always an adventure, and one has to take the good with the bad--at least there are always a lot of interesting memories and stories to share!

I think it might depend on the length of the cruise, the destination (cold or hot), and one's own interests. I genuinely like getting dressed up for formal nights, and I always have to take some photos on the cruises, so we bring very nice outfits for those evenings, and could never do carry-on if the cruise were five days or more. If we go warmer weather, husband is scuba certified and might bring a wetsuit and other items he needs. Yes, I also bring multiple bathing suits, but our clothes are a bit more lightweight for hot climates. Cruising in colder areas means heavier clothes, possibly coats, etc. Our formal clothes are also heavier (perhaps a long-sleeve dress versus a tank style dress). Yes, this is the RC board, but we have also cruised Cunard, and there we bring out all the finery--tuxedo, tuxedo shoes, formal sequin gowns, high heels, etc. I do agree being able to drive to a port makes packing a LOT easier than having to weigh the suitcases multiple times before the flights.

Wow, so much negativity toward Nassau. I am also amazed at all the people on Caribbean cruises who are not "beach" people. That is one of our main reasons to book Caribbean cruises! I have been to many different ports, and each has its own flavor. I happen to really like Nassau. It has a lot of great stores for shoppers, some land/beach tours, especially the awesome Atlantis, and many, many water activities. I have snorkeled there many times, and husband who is scuba certified, always enjoys a scuba experience there. We have also done the resort for the day (hotel with lunch and pool and beach access) at some of the different locations. Also, you can just get right off the ship and you are in the heart of everything. I find Freeport much more sparse, with the ship distant from all, although husband is off scuba diving and having fun. My least favorite port is probably Grand Turk, but that is because it is very small with not a lot to do for land tours. I love all the Mexico ports, but then I especially enjoy visiting archeological sites. For me stopping at any port and going in the water is pretty fun, because the ship pools are just too small to enjoy nonstop.

Oh c'mon, the cabins on Carnival used to have bunk beds-and they even offered shares with strangers--getting one single bed like this would be an upgrade!!

I am loyal to cruising, not any particular line. For me, the itinerary is always most important, and then sometimes, what other people I may be cruising with, or if it is just my husband and me. Yes, I agree RC is chock-full of super-fun activities and really great for families. Husband always attempts the rock-climbing wall. I have been cruising for almost five decades now, have been on ten different cruise lines, and several cruise lines I went on no longer exist (For example, American Hawaii Cruises--very historic and connected with Princess Grace of Monaco). I do not care about my status levels too much as the perks never outweigh the destination and the exploration. (Also, I am not a big alcohol drinker, I do not gamble, I do not wear those little status pins, and I never do laundry on the ships.) I do think other similar big cruise lines like Celebrity, Princess, Holland America and Cunard are a bit more sophisticated and elegant than RC. They also offer a bit more complex itineraries. I find NCL and Carnival more budget-oriented but still fun, especially if I just want a quick and cheap getaway. I do not want to go on adults-only cruises because I went on my first cruise as a child, and it is a wonderful lasting memory (Chandris Cruises Venice to Odessa with many, many great stops (Greece, Turkey, etc.!). I was probably too young to fully appreciate the cruising experience, but now I go every chance I get! I think it is fine to be loyal, but do not limit yourself to not "testing the waters" of other cruise lines, either. Enjoy your next cruise, which ever line it may be!

I have gone snorkeling multiple times in the Caribbean and the Pacific, and my husband, who is scuba certified, has been deep in the water in many, many places, Atlantic, Pacific, Caribbean, etc. I never saw sharks come near me except when I was in a Mexican jungle preserve, AND at CocoCay when I was floating in the water. I certainly jumped out of the water and went back on the beach, and became a bit wary after that. It is not completely clear what attracts them--warm waters, rainfall, sound, movement, color, etc. Let me say that in the water the sharks' speed can be fantastic--they can turn and shift faster than one can blink an eye, and go from very shallow and very deep in an instant. I do not know how one completely avoids aquatic life--it is a natural part of the water. However, I do think there are probably some places that are safer to snorkel than others, and it is up to the local boat captains to be aware of potential risks or sightings. We tourists should try not to stray off too far alone while in the water, also. However, in no way, shape, or form can a cruise ship line have any responsibility for a shark attack while a person is snorkeling--Nature is always unpredictable. My deepest sympathy to the family.

We've rented a few times in the Yucatan of Mexico, but I speak Spanish fluently. I wanted to see some archaeological sites that were off the beaten path. One time husband went cave scuba diving. However, most popular places now are offered on some type of shore excursion/tour, and we prefer to go on a trip like that which is all arranged and includes lunch at a scenic spot. Might cost a bit more, but safety, organization and comfort are great. Costa Maya is mainly just a beach area--there is much more to see towards Cancun and westward. I would never rent in any other parts of Mexico due to crazy drivers and crime. Some of the cars we rented were junky, some of the roads are bad, and one needs to know something about where all the roads go. Also it would be important to ensure you have some kind of strong insurance coverage, as Mexico and Honduras may have different laws if accidents occur. Cozumel and Roatan are not really that big, so why would I rent a car? It would be more fun to rent one of those off-road vehicles on a tour and explore.

Even though Europeans like to eat late, that second seating can drag on, and if you have a lot of early departure shore excursions, you may not want to dine that late. When I was much younger I liked late dining, but now I prefer to eat earlier so my food has more time to digest. Maybe you can ask to be waitlisted for the earlier seating, and keep calling and checking. I did that in the past and was successful. The other option is to ask the Maitre D' when you get on the ship. If not, perhaps you can get My Time on a regular schedule throughout the cruise.

This summer I was kicked off an upcoming Princess cruise in Greece due to the fact they decided to allow a group to do a full ship charter. Yes, I was also notified by email. We received NOTHING. Thank goodness I had not yet finalized my air. Enjoy the opportunity to have a two-for-one experience!

Wow--I sailed with Chandris in the 1970s and I might still have my sea pass cards. (I think they were little cardboard squares.) Chandris then became Celebrity, and was purchased by Royal Caribbean. Not sure they would give me any points for those travels... Unfortunately for me, I have also sailed on a few cruise lines that have completely disappeared, such as Dolphin Cruise lines and American Hawaii Cruises. I also sent my parents on the Mississippi Queen from Delta Queen Steamboat Cruise Lines. Oh well, at least I have lots of happy memories!

We really like the RC Bahamas out island, Coco Cay. Hopefully your ship is visiting. My husband always does the rock climbing walls on RC. Usually after a few tries he can make it to the top!

If we do not receive envelopes, we ask for them at the desk. We almost ALWAYS tip extra cash above and beyond the automatic gratuities for our waiter, assistant, room steward, etc., etc. on the last day of our cruise. We find our cruise staffs to be hard-working, and we know they are most likely underpaid as compared to we who are traveling. Yes, this is a custom from the past, but I have cruised long enough that I remember when the entire tip was cash and given in an envelope. I think the automatic gratuities solve many problems, and it is a bit of a shame that some people remove them because they do not budget appropriately for a cruise.

Most definitely the pre-teen boards with Mom. Don't worry about it, you will be fine. Make sure you have all correct paperwork ready to go. Have a WONDERFUL first cruise and make some special memories with your daughter.