 Posts

1,045

Joined

Last visited

Days Won

1
Recent Profile Visitors
The recent visitors block is disabled and is not being shown to other users.
Pima1988's Achievements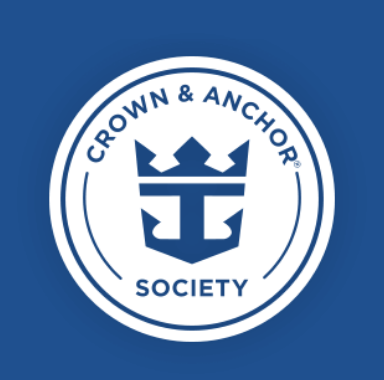 Pinnacle (7/7)
1.1k
Reputation
You are basically on the waiting list for the CK with a JS.. You cannot eat there the 1st day. You just go there and ask if they have room starting day 2 for dinner. No lunch for JS

We always dress up. It has become a tradition that we love, we call it our date night. We always book a balcony or above. We stop at WJ to pick up some food to pick on, like bread, cheese, meats, etc. Than get a drink from the closest bar and take it back to our cabin. He gets ready while I hang out. When he is done he will go on the balcony. I close the curtains so when I open it again I am ready. To us its part off what makes it feel like a formal night. I take 2 different dresses, but same shoes. 1 is the dress I wore to my daughters wedding...a high low....cut at the knee in the front down to the ankle in back. The other is my go to for every wedding. My hubby takes 1 dark suit and 2 shirts with 2 different ties. Luggage to me is no biggie. If I am driving it doesn't matter if I have 1 or 2 suitcases. If I am flying the fact is we have spent so much money on the vacation we are not going to quibble about paying 25 to 50 bucks for checking luggage.

Just did a JS on the hum balcony on Symphony. No way could I see it take 4 people, let alone 5. Even 3 would be hard for more than 5 days. I would suggest getting 2 connecting balcony cabins. This will allow you more room, plus now you will have 2 bathrooms. Depending on the ship the balcony dividers can come down and you can use that way as access to the other cabin instead of the hallway. IE on anthem or Symphony it will break down. On Adventure or Enchantment it will not.

You would never want to do both of them. 1. Thrill is on the opposite side of Coco Beach...about a 10 min walk. Thrill is the closest to the ship. 2. Unless you have an 18 yr old child than an adult has to be there with them....that means you have to purchase ticket. 3. Beach club here s out the door amazin, everything from beach chairs to pool to lunch menu. However this is not for young kids because they will be bored unless you get the water cabana. Personally if there are at least 5 of you look into the cabanas. Thrills cabana includes the water park pass. You also didn't say which ship. Honestly look at the ship and the cruise....Symphony has a lot of water amenities so you might say no to Thrill. Just like you might say no to the Beach dlub.

We did a JS with a unlimited dining on Symphony and loved it, but our next one on Anthem will be a GS. When we did the $$$ th GS was really not much more. No need to do Voom or Key. We like Coastal so need for a specialty dining package. Just saying do all the numbers....25 pp per day would be about 350 for 2 for 7 days. Specialty about the same foe 2. The perks of a GS is a suite sun deck....no worry about pool chair hogs. Coastal for breakfast, lunch and dinner, Voom, priority seating for shows, happy hour with free cocktails and food too.

We did a JS on Symphony last month so we purchased the unlimited knowing that we were it guaranteed CK. The food, ambiance and service was beyond compare, except for CP 150 impo. We ate at Hooked for lunch 1 day with reservations for dinner 2 nights later. Ate at CK the night before. As soon as lunch was over we went to CK and cancelled our Hook dinner replacing it for CK. There is always the conversation which restaurant does the steak better....chops or CK. Purposefully we ordered the steak at CK the night before our Chops reservation. CK won hands down Ate at Jamies too. If I decide on our next cruise to eat at a specialty it would only be there over the CK. Their hand made pasta is excellent. However, I do like the atmosphere better in the CK. Atmosphere is just as important to me as the food. We avoid the mdr because the tables are so close that sometimes you feel like you could ask them to pass their salt shaker and they wouldn't even have to extend their ar!m completely. Now imagine a large group next to you and the volume of voices while you are trying to enjoy your dinner. In the CK it was never packed and we ate at 6:30 I also agree everyday we saw something on the menu that was definitely from a specialty restaurant with a variance of the side dish. Ie burrata cheese appetizer is from Jamies. Branzino is from Chops. Duck was CP 150. I think we also had the scallop cerviche which is also a 150 item. So for us, it eliminated the need to do specialty. Finally, by going every night you get to build a relationship with your waiter. Our waiter knew when we came in what drink we would have with dinner and our after dinner drink. Hubby and I drink different things. He even paid attention to the fact we didn't ever eat 1 particular type of bread so he always removed it and gave us the ones we thoroughly enjoyed. When I told him i am too full to eat dessert he came back with 2 desserts with a dome covered plate and said take it back to your cabin. He did that every night for me.

We were a JS. outside balcony 9th deck on SoS around the corner from the elevator banks, near the staircase and heard nothing. Dazzles was around the corner and heard nothing either. Its really not as close as you may think

Have you looked in your spam/junk mail. You should have received them about a month ago....you are talking about luggage tags, downloading your pic for the sea pass card, etc?

I would think that means 11k. We were there last month on Symphony. Mariner was there the same day. I talked to some Mariner passengers they said they had 3800 on their ship. We had 5822. You did not feel congested at all. There were empty loungers everywhere. Typically they have the ships arrive and depart at different times. For example Mariner docked at 8 a.m., but departed at 3. We rocked at 9 and departed at 4:30. Most people will leave to get back to the ship about 1 HR prior. For us that meant by 2:30 it was only Symphony passengers. I am 57 too. I will caveat my post by saying we booked the day pass to the beach club on this cruise so I can't say anything about the grill area for food. If you don't want congestion and a feel of a private beach, splurge on the day pass. Its not a 10 out of 10 its a 20 out of 10....you read that correctly. Once you go there you will always buy it. Everything there is amazing from the bathrooms where you get true hand towels to the loungers and lunch. We got there and a front row lounger next to the beach. The tanning ledge pool loungers were always available, only the beds at the pool were taken. The lunch is as close as you get to a specialty restaurant....you can order surf and turf. You van order everything off their menu. Its too much food....they even gave us cookies to go bc i said i am too full. The infinity pool was never packed. The solarium on the ship had more people. The beach was empty...again, 9k were on the island that day. They have attendants to take your drink orders from your lounger just like beach beds and cabanas, however, if you do go to the bar you will get your drink in 2 minutes. No lines there at all. The negative of the beach club is the snorkeling is bad. You need to go over to Chill to snorkel.

I book our cruise and at the exact same moment I book travel insurance. My feeling is if you can pay thousands for a cruise ( airfare or parking at the port, Voom UDP, DBP and excursions plus casino $$ if you gamble) the cost of travel insurance is a drop in the bucket.

Curiosity question why not take along with you the Bose Bluetooth speaker or is it you want the look of the piano? I just ask bc your post made it read that you don't play piano, but like the tranquil sound of the music. I can tell you from owning it, it delivers an amazing sound quality. We took our speaker with us and played our downloaded list in our cabin everyday when we were having breakfast on the balcony or getting ready for dinner. Off topic, but yes, the morning we arrived at Coco Cay we played....LOVELY DAY....everybody sing along now! Funny thing as we were debarking a couple behind us had never been there and said, oh its the song from their commercial. Ourselves and the couple in front of us both laughed and said at the exact same time get ready to hear that all day long. I will say if you do take one, please be mindful of taking it on your beach days. It can be very disconcerting when you are hearing different music all around you. Found that true the past 2 cruises. First time when we were in a cabana. There maybe only 10-20 cabanas, but they are very close. The next time was at the Beach club. Even though the Beach club has limited day passes and cabanas that are much further apart than the other cabanas I could hear multiple blue tooth playing regardless of where I was at....i.e. even in the water or at the pool. IOW keep it low you might love your tunes, but it doesn't mean I want to hear it

The bar will rise on the hour and half hour. From Schooners you can see it and I can say without a doubt they will not force you off, but its a pretty boring bar. First day or so people are packing it, but by the end of the week its pretty empty. I compare it to the Bionic bar which is next to it. Its the check it off my checklist experience. We did go on it a couple of times....for example if you have a reservation at a specialty on Central Park at 6:30 you can have your pre dinner cocktail arou d 6:00 and ride it up to the restaurant for your 6:30 reservation The fun bar impo is Schooner or Dazzles. Schooner overlooks the Promenade and you can people watch. It also has the piano player. When they do tribute nights you need to be there at least 15 mins to get a night. Our cruise they did Billy Joel, Elton John and Neil Diamond. People on the promenade would scream the song from below....sweet Caroline had everyone sing.... Got you singing it now I never saw someone with a scooter on it, but there is enough room around the tables to fit it.

Side note. We were on Symphony and they had 42 passengers quarantined. I remember the sea day after St. Thomas prior to Coco Cay hearing about 6 names being called while I was lounging in the Solaium....so and so deck 6, so and so deck 9, etc please report to the medical. I turned to my hubby and said omg, they are calling them bc they have a medical emergency....pre-covid sailings. Never did I think they were doing contact tracing until after we left and people were showing them leaving....hazmat suits. They were segregated to deck 3

I would think Royal Up will become extremely competitive. Our cruise 3 weeks ago sailed close to 90%. We bid from a JS for a CLS and GS1 BDRM.... Our bid was considered medium. Found out at 8 pm on the day we sailed via text we didn't win. They had said on our sailing that RCCL expected for SoS the 5/28 sailing would be at 100%.

Have done the Key and would say unless you got it at a great price its not worth it at all. Did it last week on Symphony only because it was 5 bucks more than VOOM. Per day. Figured the Chops Embarkation lunch and rebar nation breakfast was worth it.