 Posts

987

Joined

Last visited

Days Won

1
Recent Profile Visitors
The recent visitors block is disabled and is not being shown to other users.
Pima1988's Achievements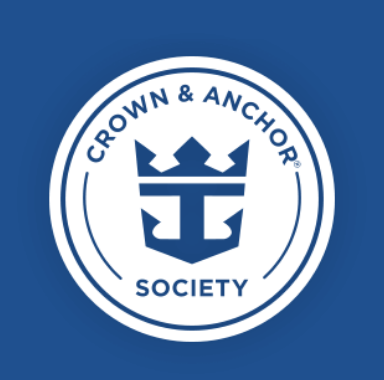 Pinnacle (7/7)
1.1k
Reputation
We're the week after you and received the same email last week. We're not losing sleep over it. Actually we were not shocked. It just seems like they are slowly creating a new itinerary. I wonder if they come back and put Labadee back in for the day we were suppose to be in OSJ. We have gone so far from OSJ-Labadee-St. Thomas - Coco Cay to OSJ-St.Maarten-St.Thomas I coco Cay . And now we are at St.marten - St Thomas - Coco Cay leaving the possibility for them to add in a new port.

One thing to realize about cancelling and rebooking at a lower price is between the time you cancel and rebook they may sell out. We met a couple on our last cruise that lost their cabana doing that. There are limited cabanas and there could be 5000 passengers on that day. In essence if there are only 2 left, including the one you cancelled and 2 people book before you can rebook you are SOL. No cabana for you. What you should do is book the lower price under the name of someone in your cabin, I.e. your spouse/partner. Than go back and cancel the one under your name. This way you are guaranteed you'll have the cabana. As far as reserving the cabana location they don't allow that anymore even with a Genie. We were told that your cabana assignment is linked to the number when you purchased. If you were the 5th to purchase you got cabana number 5. The reason they stopped allowing selection is you could have Anthem out of Cape Liberty start their cruise on Saturday expecting to be at Coco Cay on Tuesday. They all pick their cabanas. On Sunday Navigator leaves from Florida, will dock also on Tuesday. The Navigator passengers get the leftovers. Great for Anthem passengers, but pretty sure if you were sailing on Navigator, you would be ticked and saying how it already gone, I'm the 1st one here? Response, well Anthem will be there too and they sailed yesterday so they picked first.

YouWe too have been to Coco Day 3 times. (Nov, May and July). We have done no upgrade...I.e grab a lounger. We have done beach bed and we have done cabana (Chill island). Personally for me if it was just 2 of us I would grab the Coco Cay beach pass (we did that for our last cruise before we did the lift and shift....it was @49. Per person). Granted we would not have that cabana experience, but since they only limit to 225 or so people, we didn't feel the need for the 2 of us to go nuts and worry about finding lounge chairs. We want the food they offer. Hubby is a beach person, I am a pool person, thus, this is the best of both worlds. You need to realize that Coco Cay gets a GOOD breeze. When we sailed 1st week of Nov. I didn't take off my sweater until 11. I didn't get into the water unti!l 1. We lived in Anchorage Alaska for 3+ yrs. I started wearing shorts by April, so I am not someone that shivers. However, I will say when it is 78 degrees with a strong breeze, I'm not getting in the water. I'm willing to spend the beach pass, or on a beach bed. @Jonesy if you look on the planner it does say when you check out that it is not per person, but per cabana. This is also true if you do a couples spa on the ship. You place your name/reservation in. It will up under your reservation on your planner. The night prior to docking at Coco Cay they will drop off your directions/guidance. When you get there they will have an attendant. This is when if you have a cabana they will ask for everyone's name to be listed for your cabana. it is when they will give you the wristband for entry. You can't enter the area without the wristband. I love cabanas, but for me unless you have that discretionary funds, for 2 people I can't see 1600. I would do Chill 1st at much lower price if I really wanted a cabana. Than again we are doing the Beach Club day pass over a cabana/bed bc I am cheap and want exclusivity and the dining experience. 150 for 2 people...I have no problem looking for a lounge chair. Think about it, the day pass is probably the best bang for your buck excursion wise. My cruise we will be there 7 hrs. 75 bucks. In essences, $10 an HR.

We lifted and shifted our May 2021 to 22 several months ago, we did it back in October, but it may have been early November. so you can see they definitely are offering May sailings. The original sail date was May 15th for 7 nights on SoS. We got the exact same cabin, but the sail date is May 1st. The itinerary changed a bit. It's no longer stopping at Labadee, but instead St. Martin.

Out of curiosity how many county inspections do you have to do? Trying to figure out for the de!ay time between each inspection. IE we need 7 inspections by the county....survey, framing, grading-soil removal, plumbing, electrical, gunite, and fencing before we are allowed to do the water fill - can't get the water truck without the final inspection.

If you are using their shuttle to get to the port they will stop at every terminal. The thing to realize is as the buses fill up, they will not open the doors. They travel as a group. So let's say they know they need 4 buses. At terminal 1 the 1st 2 buses open their doors number 3 and 4 do not. Bus 1 fills to capacity. Number 2 doesn't. Terminal 2 bus 2 and 3 open their doors, number 1 and 4 don't. So on and so forth. Thus, if you are hoping to ride the shuttle on the same bus that probably not going to happen. Are you flying non-stop? If not can you somehow meet the east coast people and fly all together. IE when we flew to italy from NC, there was no direct flight. We had the option of flying from Raleigh to Atlanta, Newark or JFK and then onto Italy.

We watched it Saturday and laughed at how 4 people missed the ship at their 1st port. We felt for them, but laughed because we felt like it was a PSA from RCL They than made another hint at it when they docked late in Rome and if you decided not to use RCL for excursions the ship would not wait.

I too believe they are probably reducing the load by not selling cabins. It may look like those cabins are sold when viewing on line, but in reality RCL just removed them from their inventory. Hope your cruise goes. We were suppose to be on her May 15th, however, we did the lift and shift back in Nov. Point being the cabin we had may have never gone back up for purchase, thus, reducing the load. On another forum, I have seen many posters stating they did the lift and shift too for the week of my cruise, my guess would be 50% did what we did. Our ship was 95% (guesstimate by doing a mock booking) sold out back in July. If even 40% did the shift and RCL removed them they would be at 50%.

I laughed about the very steep walk to Circular Quay. 2 years ago we stayed at the Intercontinental (located across the street from the botanical gardens) in Sydney and I can still remember walking down that hill to the Opera house wearing heels, I swear my husband still has bruises on his hand from my death grip. I could not imagine dragging luggage. Pretty sure I would have been just like your wife....add in some swear words. We were there in May and from our hotel room I watched Ovation dock one morning. All I thought was ... I am so jealous of the people getting on the ship. I then said to myself if I ever go back to Australia we will do a cruise. As an American east coast girl, that's not going to happen for at least a decade+ (retirement). Sydney to me is now tied as 1 of the best cities in the world. Tied with Venice. Edinburgh is behind them. Than again, I am a huge Queen Victoria history buff and a true romantic so that be why it is at the top

If you look at the photos, the supports for the fence are facing in towards their yard/house. Other photos show (back side) show no poles or supports. As a realtor that means the neighbor placed the fence up on their dime. IE D's has 3 walls of his fence showing the poles/supports inside. 1 wall is flat bc the neighbor already did the frame. NOW for them the gate to the backyard has to be flush with an alarm. Hard to scale

So interesting. 1. As you can see that is why we have so much brushed concrete since it is required 36 inches for code around the entire perimeter.. 2. They use to allow just a gate at 6 ft., but now any new pool must have a metal fence at least 3 1/2 ft high surrounding the pool itself even if you have the privacy fence. In our area with your design, it looks like you walk right out to the pool from your back door, you would have to get the automatic pool cover and door sensor on the house with an alarm company for insurance. Virginia impo is a litigious state. Everything is CYA. 3. Our deep end is @ the same. But I think we are 6 1/2 feet. Our tanning ledge is 18 inches deep and it looks about the same size. 6 x 9 or 10 feet wide. In VA there must be a 2nd egress on the opposite end of the 1st aka tanning ledge. Bench is at 3 1/2 feet high. This way now with county regs it is considered egress since it is only 3 ft from bench to patio. @melmar02 Embrace the memories you are creating.

@melmar02curious too on which you chose. In our area the pool builders do 1or the other, but not both. Thus, that is another factor when choosing your builder. We decided to go with chlorine, but took some of the design suggestions from the salt water pool people. Are you doing the remote control panels that you can doing everything from your tablet...I.e. Change pool lights, turn the bubbles on, etc? If so keep me updated on how you like it. I noticed from your renderings that you don't have a fence all the way around the pool. In our area there are 3 must have mandates for county code approval.. 1. Minimum 3 foot cement walk way around the entire pool. 2. Wrought iron fence around the entire perimeter of the pool. In your design it looks like you can just walk out your back door to the pool area. For us you would have to go through a 2nd gate. Caveat you can get an exception to this if you get an automated electric pool cover with a time sensor and separate control panel. Most people don't do this bc the cost is prohibitive compared to the fence. For our pool (16x32) it would be 15k. Wrought iron fence 26 by 42 around the pool plus the pool cover will be 8k. 3. We must have 2 egrresses. Our design is like yours. But to the left of the waterfall we have a bench to sit on that juts out a bit. This counts as our 2nd egress. By county code it had to jut out instead of staying flush with the waterfall to be counted as an egress. Theory is that the person needs to grab onto the coping and the waterfall sits up higher, thus can't do it This is our final design. We went with chlorine too. Our neighbor has salt and said unless you really stay on top of it, you can damage the tiles. Plus, hubby had a chlorine pool growing up so he already was almost set on chlorine, just needed the neighbor with a salt water pool to say it and the deal was sealed. The pics include our pre existing patio, but the color is wrong. It is actually blues, greys and browns. With slate blue on the benches by the fireplace.