 Posts

1,060

Joined

Last visited

Days Won

1
Recent Profile Visitors
The recent visitors block is disabled and is not being shown to other users.
Pima1988's Achievements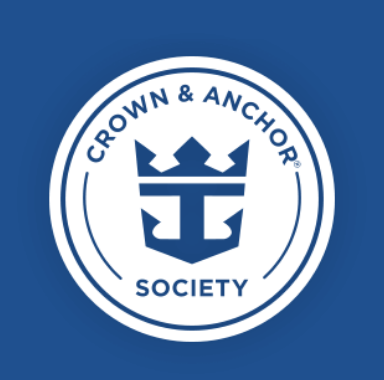 Pinnacle (7/7)
1.2k
Reputation
I am with your wife. The jersey girl in me screams digorno pizza is better! Plus there always a line I know that so I go to the WJ before dinner and get fried chicken, mongolian, or deli meats and cheese! I would love to see Royal open up the Solarium bistro or cafe promenade after the WJ closes. I don't want pre made sandwiches or wait in line when people order entire pizza! Just give me some variety! I would be okay with opening the dawg house!

Here's the thing @TheMaxRebo Many of the areas are free beaches and the pool. Nobody is forcing anyone to pay anything. In reality it is an excursion just like Bermuda or Cozumel. You do what you want. Impo that's how they are seeing it. They are giving you a free beach with the same things, food and drinks as if you were on the ship at sea! Do you feel that charging for the specialty restaurants on board are wrong? If not how is this any different? The passengers are paying for a specialty.

Our cruise its 53. Not paying it. Not my cup of tea I actually think Royal is being smart. They are trying to attract younger passengers. I wish it would be a solarium type, but I get it from a business aspect. My guess is this will actually make it better in the long run. People will pay for that Vegas atmosphere and not go to the lagoon. Thus, others will feel less crowded. The thing that baffles me is the complaint about the cost. If you go to Bermuda you have no issue paying for excursions. The beach is free. The food is free. Honestly do the math. Even at 80 bucks, that's a pretty cheap excursion Obtw you will find me at the beach club! Hopefully it will go down now hideaway is open, but even so this is our splurge

We go multiple times. We always have a balcony and enjoy eating there. This is our usual practice. Morning: We order the free continental breakfast. One of us runs up to the WJ. We get omelettes, hash browns and bacon and bring it back to the cabin. Dinner: We eat late. So I run up and make plates as soon as WJ opens . 1 is deli meats, Breads, pasta salads veggies, etc...basically things to nosh on while we get ready. We hit one of the bars and get a cocktail to take back to the cabin. The second plate is always a bowl .... It fits easier in the mini cooler. I get things that I enjoy cold, such as, fried chicken or Mongolian noodles. Desserts in a cup. We do this bc we aren't fans of Sorrentos pizza and the lines after the shows. Instead we just go to our cabin and watch the sea . I have never been able to eat a full meal regardless be it mdr, do or specialty. I get them to give me the dessert to go. I just leave a note on the dish so the attendant won't clear it away.

What I always say is they are jumping over nickels to pick up the pennies.

We always buy insurance we fly out 1st thing the day before. Iows 1st flight at 7 a.m. we are on it. We also buy it for a different reason. My cousin sailing the Caribbean got up in the middle of the night to go to the bathroom. Coming back to bed she hit it and the way she fell she broke her hip (she was in her late 50s) they had to helo her out to Jamaica.

They are not high quality. The towels are softer! I touched it and it never came out of the closet

Oh I did write that Sorrentos should add something like a calzone/stromboli or sausage/pepperoni roll. If you are a pizza joint be a pizza joint

I just took the survey. That being said charging for Sorrentos with its current quality is akin to them planning what to replace it with. As a NJ couple we laugh because in essence its on par with Little Caesars. That's not pizza its cardboard with tomato sauce and cheese!! Pay for it? No way in hades! I have to say as someone that does suites I hate the Lavazza and the quality of the robes. I have 5 yr old hands towels that are softer than those robes. We own a Nespresso and a Kuerig I would prefer those over the Lavazza. I repeatedly ranked them as the least.

We get on when your cruise ends. You will love the sail away. Anthem barely clears under the Verrazano bridge

150 for us. Love the ambiance. Love the wellington. Love the service. It doesn't feel rushed. The staff pays attention to you. Every time we have gone when they bring out our apps they bring out another app they think we might like. I am not a big eater...happy meals fill me up. I rarely ever eat dessert bc I am too full. They were the only restaurant that actually packed me a to go dish of dessert to eat later. Chops for us has become closer to a steakhouse chain, unfortunately not even close to a Ruth Chris or McCormick and Schmidts. We had unlimited dining on Symphony. Had lunch and dinner there. Both meals felt not only did the quality go down but the service too. In other words it wasn't a 1 off situation. Also felt because its 1 of the most popular Royal is putting as many tables in there to be just below fire requirements. You could hear conversations from every table next to yours. Even got the pleasure of hearing a party of ten sitting 15 feet away talking the entire dinner. Again it becomes the fact the tables are so close you naturally start talking louder because you're hearing the table next to you Take a table outside and you will enjoy it.

We absolutely love it. It is really designed Luke a spa environment. Its dark lighting with spa music. The rain shower is amazing. We actually go directly to the spa as soon as we come back to the ship to use the shower...even when we have a suite with a real shower...not the tube. Started doing it to avoid the elevator crush. We also would go midday on sea days right before going to lunch. Make sure you remember to get the scrub.

We have sailed out of Liberty multiple times. 100 lashes with a wet spaghetti noodle but this is what we figured out. Largest ship gets the covered parking lot. Smaller ship gets the uncovered parking lot. Think about it they only have 1 ship a day sailing in, hence that is the lot they will have available. The negative regarding Liberty is how it becomes a traffic jam to funnel into luggage drop off. They have people directing you to park. In other words you don't get to decide I want to park in the garage. It may have changed lately since we have been sailing out of Miami but I doubt it...ready to be hit with a wet noodle

I will be going on Utopia BUT NOT until 2025 bc I want to go to the new resort in Nassau! Royal has resort style down pat. I can't believe that the Bahamas will be hands down amazing. And yes without a doubt like all of pur sailings I will use a TA so I won't miss out! 2024 cruise is booked along with land vacations!

The thing with beach beds at Coco Cay is there are multiple locations. Chill Island, Breezy and South beach. We like Chill, but have not stayed at Breezy yet. My husband enjoys snorkeling (he takes his gear with us) He feels Chill is the best for snorkeling. I do not think renting a bed is necessary. There are way more Loungers that passengers even if 2 ships are in port. HOWEVER, I always get a bed, cabana or beach club day pass. For my next cruise it runs @200 for the bed. Its just 2 of us. That means 100 pp for a 7 HR excursion....dock at 9 leave at 5....1 hr leeway. The beds are super nice. Very comfy and comes You also get attendant service. The only thing we select over the beds when its on sale at a good price is the beach club day pass. Just like the cabanas and beds the beach pass is limited in numberw.