 Posts

1,703

Joined

Last visited

Days Won

3
tonyfsu21's Achievements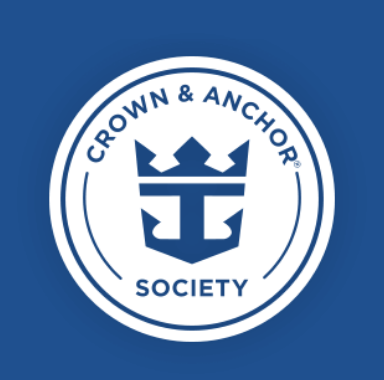 Pinnacle (7/7)
1.8k
Reputation
This is another Dania location where you get the best pricing and still very close to the port & FLL. A few weeks makes a big difference though as we are now in season. I would imagine those rates have doubled.

Yes, this works w/ no issues.

There's many options. If free breakfast is something you prefer then there shouldn't be an issue locating a hotel. As a downtown Fort Lauderdale local, my question to you would be what price point and what time of year are you sailing? We are currently in tourist season so the rates for even the most basic hotel accommodations are inflated. I will give you 3 places/ locations to consider w/o knowing your overall goal whether it be just a bed or full beach resort experience: 1. Fort Lauderdale Beach (full resort experience): Conrad Fort Lauderdale Beach Resort. Season: $750+/night. Normal $400+/night. 2. Mid tier hotel close to port: Embassy Suites 17th street. Walk to dining exc. 5 minutes to port. Season: $300+/ night. Normal: $150ish/night. 3. Mid tier hotel 10-15 minutes to port: multiple mid tier branded hotel options within the Dania Point area at the NE corner of I-95 and Sterling blvd. Easy walk to dining and lower price point. Season $200ish. Normal: $150/night. I wouldn't hesitate one second to stay in the Dania Point area pre cruise if you are conscious of price. The distance is of zero consequence as it's still very close to the port. There are plenty of dining options that you can walk to from any of the Dania Point area hotels. Let me know if you need specifics and I will most likely be able to answer your questions with first hand knowledge.

Reviving this thread. Does anyone know if this D+ discount is automatically applied to sail & sign account or if you need to go to guest services to get the discount? Also, if you pre book Voom through the planner pre cruise can you still get the credit once onboard?

What type of delay are you concerned about? Driving, flying?

I wouldn't jump the gun on that one if you are sailing out of Fort Lauderdale/Miami. By Thursday/Friday in SoFL it will be business as usual. It's been raining all day today in Fort Lauderdale but that's about it, no wind (yet).

Good idea. Hopefully you are sailing out of Miami or Fort Lauderdale because obviously Tampa & Cape could be a big mess after this storm passes through.

It's really not an issue. RC does a great job working around the storm systems to the point where it's almost a non issue.

My family and I will be sailing Odyssey for Thanksgiving as well. IMHO it's one of the best times of the year to cruise especially to the Southern Caribbean which is fantastic. Cant wait!

So it wasn't the plane flight or the Uber on the way to the airport or the bar/restaurant before the cruise or the ride to the port in the jam packed hotel bus or the max capacity tour bus in Cozumel filled with tequila on the way to a packed beach but it was Oasis of the seas? And now you have made a decision to cancel all your remaining cruises because your 2X vaccinated family got Covid "allegedly" from Oasis of the seas? Maybe I'm jaded but this might be a miscalculation and a slight overreaction……….

Another one of these. Oh boy

I certainly wouldn't cancel a B2B for anyone's comments. You would be better off experiencing this for yourself and forming your own opinions.

Ocho Rios was "ok" but still a one & done. The locals are very pushy towards the tourists and just a simple walk off the ship turns annoying really quick with the "show some respect" comments regarding tips and buying useless garbage. It's worse at Port Falmouth.

Well……. There's a storm brewing. It's not much but might shake up the weather in the Caribbean just a bit.