 Posts

1,455

Joined

Last visited

Days Won

3
tonyfsu21's Achievements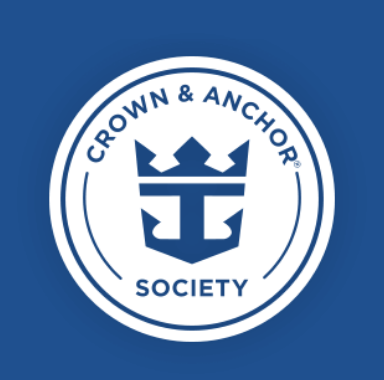 Pinnacle (7/7)
1.5k
Reputation
I would say park cafe because it caters to just about everyone for breakfast & lunch w/o the chaos of windjammer or MDR. I know there are others like the solarium bistro but the bistro does not have the famous Kimmelwik sandwich! We also really enjoyed El Loco Fresh which was a great complimentary venue. I have to say the breakfast burritos were actually decent and I was not expecting that.

I would guess if you could get past the impossible feat of fitting 5000 passengers in the aquatheatre it would have little to no affect on that monsters displacement.

My family of (4) tested positive on 1/2 (kids tested on Oasis) and my wife and I on 1/3. By 1/8 the kids tested negative with both PCR & antigen. My wife and I tested 1/12 both antigen & PCR were negative. Not sure what to think regarding testing but we are planning our next cruise already.

The only abnormal thing about March is going to be all the college spring break crazies onboard.

For a 12/26/21 sailing should we have received the 2X points promotion? I just checked my points balance and it looks like the promotion was not applied. Thanks

Oasis 2 weeks ago I ate breakfast there multiple times.

The short answer is if you test positive you will be relocated to a designated Covid floor/zone on the ship. You finish the cruise and then they have a set of protocols in place to get the infected off the ship. I am speaking from very recent experience.

We had the same thing on oasis 12/26 and it didn't leave until closer to 6:30-7pm from what I remember.

There were pretty serious waves too. I recall the ship being pounded and you could see the MSC & NCL ships getting it even worse.

While RC tightens the mask policy on the ship, the tour operators in Mexico tell you "you can take your mask off on the bus once you leave the port, Tequila!". I really think the issue will be a weak link somewhere else.

WAAAYTOOO reacted to a post in a topic: Bottled water how much can I bring on the cruise when I board?

So I haven't seen this seemingly unique approach mentioned yet in this thread but my sister in law taped a luggage tag to a 24 pack of water and handed it to porter w/ her luggage. The water arrived to her cabin w/ the luggage. I personally wouldn't do this but I can confirm it does in fact work.

Also as follow up: Not a single symptom from all four of us to this day. If the kids didn't get a PCR to confirm then it would not be obvious even to us that we had Covid or had been exposed to Covid.

That's how I felt, they should know this information w/o me constantly having to repeat myself. My only gripe was communication. So funny you mention the parking payment. There was the usual attendant next to the machine at the auto exit gate that takes your ticket & card and pays for you. Unfortunately he clearly was not been briefed on the fact that the Covid crew was rolling through the garage. He came to my closed window to take my ticket and I had to tell him through the window to stand back. It was a strange exchange.