 Posts

1,259

Joined

Last visited

Days Won

3
tonyfsu21's Achievements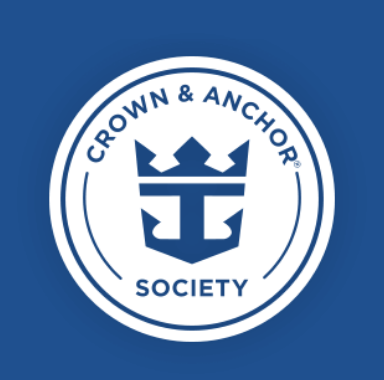 Pinnacle (7/7)
1.1k
Reputation
Don't necessarily throw in the towel. You can always stay West of the city in Plantation or Sunrise and get a decent rate. It's a short Uber ride (15-20 min) to the port.

Good news is that every single hotel in Fort Lauderdale caters to cruisers & offers parking options. The bad news is March/April is Spring Break in Fort Lauderdale and the hotels (even the most basic) are very pricy.

Especially for the opportunity to drive from Port Everglades to Orlando International. That's probably a profitable day!

I see Uber/Lyft/Taxi all day, every day heading into and out of PE.

I will be in this "golden room" on March 18th and report back.

If your hotel is on 17th Street in East Fort Lauderdale then your in close proximity to many dining options both a short walk/ Uber ride. Las Olas Blvd has a little of everything. Here's a good mix: 1. Louie Bossi Las Olas. Great scene and good quality Italian food. 2. Bombay Darbar Las Olas: if you enjoy Indian food I recommend this place. The scene at night is energetic. 3. Boathouse at Riverside Hotel: Adjacent to the New River you can watch the boats. Laid back for lunch and busier during happy hour. Great chef. Menu = all over the place. American fused with a mix of everything. I had some blackened shrimp tacos that were great. 4. Le Tub Saloon- Hollywood: 15 minute Uber from 17th street. Made famous by GQ many years ago for America's best burger. On the intracoastal and quite a scene. The place is made out of reclaimed driftwood. Burgers take some time to cook but the wait is worth it and the beer is cold. Laid back & very casual. I take my boat there at least once per month. 5. La Bamba 17th Street: Located in the Publix plaza on 17th street & Cordova rd adjacent to Embassy Suites. Great Mexican & Spanish food. Very casual. My kids request the pollo a la plancha every weekend. 6. Sistrunk Marketplace: Food Hall. Mix of everything. Great scene and highly recommended. 10 min Uber from 17th street. I can go to # 100 if necessary. If your into beer breweries there's many popping up in downtown. I recommend Koffner Brewery inside Sistrunk Marketplace. American Icon Brewery, LauderAle and Invasive Species Brewery. For a laid back locals scene we all go to Laser Wolf which has a great craft beer menu and an AWESOME taco food truck. Everything in East Fort Lauderdale is pretty much accessible by a 15 min or less Uber and you can even take a water taxi to most waterfront locations.

Let me know what kind of food you like and I will send you recommendations.

Embassy Suites on 17th street. I am local and can point you in the right direction regarding dining as well.

What type of hotel are you looking for? I can help.

Cruising is better then ever right now. I know it's not realistic for it to stay this way but the reduced capacity is an absolute pleasure (IMHO mask restrictions = acceptable trade off).

I have won quite a few times and it's been pretty consistent 2-3 days before sail date when your card is charged.

IMHO it's very enjoyable. Have a great time before these ship sail at full capacity again!

Anyone have recommendations and/or experienced the several beach excursions or Catamaran tours offered in Antigua? We are headed there in November and would like some options with kids in tow. This is one of the few places we have never been to in the Caribbean so it's new & exciting. Thanks in advance.

It's just "limited access". All this means is you will actually have a nice window seat during sail away and a very attentive suite concierge + drink serving staff thats finally able to cater to you. Often the lounge was so jam packed with suite guests and friends of suite guests and randoms that you simply couldn't get a nice seat or a drink (in a timely manner). Enjoy the experience because this situation may not last long. IMHO sailing in a suite on RC reduced capacity is now up to par service wise with high end companies like Regent.