 Posts

1,096

Joined

Last visited

Days Won

3
melski94's Achievements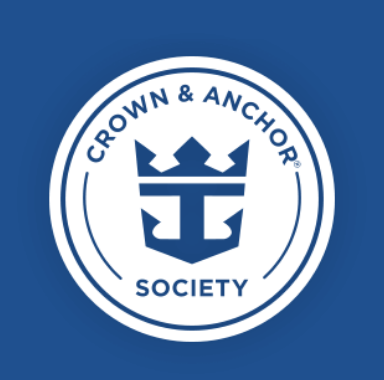 Pinnacle (7/7)
817
Reputation
The best thing to do is ask around for an entertainment calendar for the week. Probably someone on the promenade is there helping book shows. Just came off of Symphony and most but not all shows needed a reservation.

Just came off of Symphony in a 2 bedroom grand suite. The only outlet that I remember is the electric shaving outlet and it was on the ceiling. I dried my hair using the bedroom vanity outlet (and that is where the RC hair dryers were stashed).

Is that in the downtown area? @Matt I know you have a favorite. Oh and we'll be there tomorrow.

Looking for a restaurant in Cozumel for lunch. We are doing the Cozumel Amazing Race and hoping to get lunch in prior.

Thanks for posting. We're about to sail our first Sky class suite in March and had so many questions. One more that wasn't addressed: What can we wear in CK and suite lounge? Can you wear shorts for lunch? Can a guy wear nice jeans for dinner with a button down shirt? We typically tip extra at meals in the MDR but we typically have the same table and staff. This probably isn't the same in CK. So if you were to tip extra, do you tip each night?

Is it 48 hours before cruise departure or your arrival time?

Yes your beverage package works on CocoCay. Your cabana attendant will bring you drinks!

It will be 3 years between cruises but I checked in today and I can't find my son's vaccine card! I have a copy of it but am tearing up the house looking for his actual card. Do I need the real card? US CDC version where I hand wrote in his name? Many places allow one to show a digital copy so I'm not sure what happened to it. Also, checking in my 10 yo and there isn't an option to put in her vaccine card. Show it at port? Thanks all! Happy to be back!

They gave you a print out. I am a US citizen and I don't remember if they took my insurance card. There was no cost.

I stayed near Times Square for a week in October and needed testing for my daughter to see Broadway shows. They were literally on almost every block in a van. By far the easiest place to get Covid testing since you need it for shows. Ask your hotel for the one near where you are staying.

WAAAYTOOO reacted to a post in a topic: FCC should be returned to who paid the bill, not named cruisers

I'm not sure issuing FCC per person is unusual. Cruises are very similar to the airline industry. For my airline tickets that I had for my cancelled March sailing, each person received a credit. It doesn't matter to them who paid for the airline ticket. This is the same reason each person gets cruise/airline points rather than whomever purchased the cruise/flight. If cruise points were similar to hotels and went solely to the purchaser, I'd easily be Diamond Plus now.

I am a Team Passport and take it in foreign ports (not in RC islands). This is always a hot topic and you will get different views. If you are American, you have 2 RC islands and 2 US territory ports so I would leave my passport in the safe. Make sure you bring some form of photo ID like a driver's license and that will get you back to the US. If from another country, then take your passports with you to Puerto Rico and St. Thomas. People say that a photo copy is ok and it is better than nothing but you'd still have to deal with your embassy to get a real passport and get home. If you have a passport in hand, you can get on any flight.

@joshgates I'd love to see a copy of what you have. I have Numbers too. This may be a better way to keep things. I'm just playing around and trying to see what I like. I'd rather do anything to keep me from organizing my daughter's room!

I'm looking to update my vacation spreadsheet in my free time. I typically have a tab for each cruise a spreadsheet that list the cruise, confirmation number, flights, drink packages, etc. Anyone have a blank one to share?

My response depends on if you are going on your cruise during a school holiday. If you are and there will be a ton on kids on board, I would suggest skipping the first night. AO is overwhelming the first evening with tons of kids, the staff is trying to make sure everyone is properly registered, and some kids are out of control (ie boys throwing ball around wildly as pinging kids in the back of the head even the quiet coloring kids). I would suggest going in a morning or afternoon session as it tends to have only a handful of kids and can be craft based. The other evenings outside the first one, it is much more packed than the daytime, but not as overwhelming as the first night. My DD9 is also shy and I tend to take her to some evening entertainment as she really likes the shows and has been scarred by AO. If you are going while school is in session, then the overall number of kids will be reduced and the evenings are not that crazy.