Posts

45

Joined

Last visited
Recent Profile Visitors
The recent visitors block is disabled and is not being shown to other users.
GlassSlipper's Achievements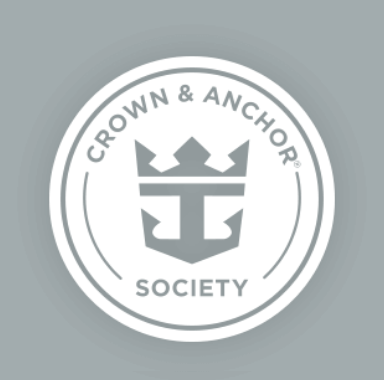 Platinum (3/7)
46
Reputation
Would love to see some pics of the suite. We are in the Oasis A1 in the spring.

I just looked back at the 12-17 year olds. It was authorized in mid May and I think it was required in August. So they gave a couple of months to those in the age group to be vaccinated.

Wondering about the capacity of the boat? Do you remember how many were on the tour?

I realize that Labadee is an isolated portion of Haiti, but there is a vast difference between security to prevent petty crime/pick pocketing and security to prevent kidnapping/violence. I don't feel comfortable being there in it's current state. Not to mention there needs to be a reliable staff and with their country in chaos, that seems challenging as well.

Our family will be there-parents, grandparents and teenage boys! So excited!!!

LizzyBee, Since you were in the Pfizer study too and got the placebo-can I ask a question. We obviously don't know which my son got-but we are hopeful he got the vaccine. His arm didn't hurt at all on the first one, hurt in his upper arm on the 2nd for about a day. Did you have any pain with either? I know we won't know for sure, but just curious. Thanks!

My understanding was quicker for enrollments than for the adults-I don't think the procedures themselves are moving quicker.

That is what they told me when he went for his 2nd shot last week. I haven't read anything official-but I was hopeful. They said they were looking for authorization within the next few months. They said things were moving quicker than it had for adults. Now I'm not an expert-just what the study told us.

My 12 year old is in the Phase 3 Pfizer vaccine trial for children 12-15. They are hopeful they the EUA will come in the next couple of months for that group. I'm sure younger children will be longer, but they said the trials are moving along well.

We received our full Cruise fare refund back to our credit card today. Here are our details, hopefully it will help those still waiting. - Original sailing: April 5th, cancelled but RC - Requested refund: March 14 - RC told me it was "processed" on March 16 -Excursion refunds received on March 20 -Full fare refund posted to our credit card on April 27th. Exactly 30 business days from the "processing" date. Hope that helps.

Was it 30 days from your cruise, 30 days from the refund request, 30 days from when it was processed by RC? Also 30 business days or 30 total days. I've been told different things from RC as many others. Just trying to gage the correct timeframe.

These tests may work for flights. The likelihood that you would go from testing negative to being symptomatic on a even a 12 hour flight would be very low. A cruise is much different, testing negative before you board provides no assurance that you would not become sick over the next 7 days. Or even become an asymptotic carrier. A snapshot in time doesn't work for the cruise industry.

I requested a refund for our April 5th sailing on March 13 after RC email notifying of the cancellation of the sailing. Spoke to RC today-my refund started processing on March 16. They said to expect the refund back to my credit card by the week of April 27th (30 business days from the date of processing).

I have a question-hopefully someone with much more knowledge than me would be able to answer. Does the FCC have to be applied per person only? For example-my husband and I book a cruise-cost is $4000 or $2000/person. If he has $3000 in credit and I only have $1000. Can he apply the entire $3000 to the total cruise fare or is he limited to only his per person fare and we would need to pay another $1000 out of pocket? Just trying to figure this out before I cancel. We have a suite-so the FCC will not distribute evenly and I'm finding it difficult to find an equivalent suite for a date we can sail.

Excited to hear about your cruise-I adore a Star Class Blog!