Posts

84

Joined

Last visited
Recent Profile Visitors
The recent visitors block is disabled and is not being shown to other users.
Cruise Pirate's Achievements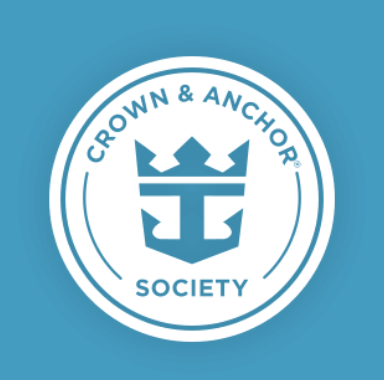 Diamond (5/7)
54
Reputation
Does the Diamond perk only hit after the cruise you are on concludes like most of the levels? For Example, my next cruise I will become Diamond on the second day of an 8 day cruise, I know I should get the block on that day but do the perks kick in too?

Are we not back to the fact that with cruising you take on the risk of things happening, how is this any different. Nothing is perfect, some cruises feel perfect but some are not. Are we just in a phase now that is if the cruise is not perfect they should cancel or stop cruising until everything is perfect. Good luck with hat especially during hurricane season in the Caribbean.

I am taking this as serious as "Quarantine for 2 weeks to lessen the curve". So on the other hand the vaccination is not a real vaccination per se, it is more like a cough drop, it will prevent the symptoms but will not stop you from getting or spreading the virus. But once you have had it you should have Immunity per science prior to Covid which people like the CRC are not remembering. So where does this leave us, same as prior to Covid, when you go on a cruise you take an inherent risk of everything a cruise could possibly cause. You might break a leg, net the norovirus, slip and fall or now get Covid.

Cruise Pirate reacted to a post in a topic: Order double what you'll need BinoxNOW proctored test kits!

We bought 6, we used 2 for our cruise in September and all worked well. We went to use another for our cruise in November and got Inconclusive, the test never registered. We were contacted by Emed and they sent us a replacement, the weird things is they sent us 6 more, but now they are all going to expire before our cruise in April. The new ones will expire their 12 month expiration in March, you would think they would have sent new ones, Guess they have a crap load of expiring soon. Look at the EXP and MFG dates when you get yours and I do agree get a couple extra just in case.

Hello and welcome to everyone on the April 22, 2022 sailing of the Allure of the Seas, I will be your Cruise Pirate for this journey! Lol Cant wait to meet you all!

@CHRIS WONG, any numbers yet on the 15th cruise? I head the Prime Minster will be onboard, any chance Richard Fain will be onboard too to accompany him?

I think she will be named in the next couple days

ok that is one of the 2 day cruises for Media, there is a small but close knit group of us going on the 15th, so se are all curious about the count for that cruise.

I will miss his videos, always a bright spot during the couple years with the pandemic.

@CHRIS WONG do you have any estimates on the passenger count for 11/15 Odyssey Cruise, or is this too early?

@twangster I saw the pictures you posted of the deck 10 aft cabin and I can confirm as you get higher in decks from 10 to 12 you lose deck space. I could not believe the pictures of how much deck space the aft cabins on deck 10 have.

I mean I do not consider myself a "Blogger".

How about non Blog users .. any chance to meet you all?