Posts

78

Joined

Last visited
Recent Profile Visitors
The recent visitors block is disabled and is not being shown to other users.
Cruise Pirate's Achievements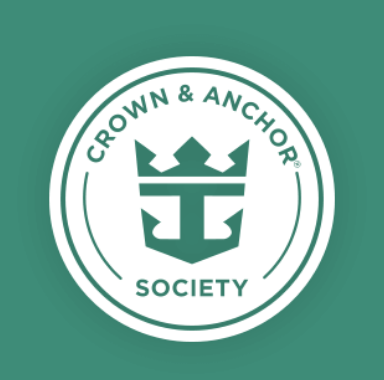 Emerald (4/7)
47
Reputation
@CHRIS WONG, any numbers yet on the 15th cruise? I head the Prime Minster will be onboard, any chance Richard Fain will be onboard too to accompany him?

I think she will be named in the next couple days

ok that is one of the 2 day cruises for Media, there is a small but close knit group of us going on the 15th, so se are all curious about the count for that cruise.

I will miss his videos, always a bright spot during the couple years with the pandemic.

@CHRIS WONG do you have any estimates on the passenger count for 11/15 Odyssey Cruise, or is this too early?

@twangster I saw the pictures you posted of the deck 10 aft cabin and I can confirm as you get higher in decks from 10 to 12 you lose deck space. I could not believe the pictures of how much deck space the aft cabins on deck 10 have.

I mean I do not consider myself a "Blogger".

How about non Blog users .. any chance to meet you all?

I am on the November 15th cruise of Odyssey of the seas and we still have not gotten any letter or notification that our port of call to Labadee has changed. The cruise is 31 days out and I have seen cruises in December get another sea day or port day and not go to Labadee. I am not sure why RC is dragging their feet in sending us notification that we will get another sea day or port day. It is only a 5 night cruise so we only had 2 stops, Coco Cay and Labadee, so I am wondering if they are trying to find another port, heck I would be happy with 2 Coco Cay stops.

I have done this various ways. Booked online or Booked thru Next Cruise, then transferred to Amex Travel and then got the perks. As long as Amex Travel is the travel agent you should get the perks. But you must have Amex Platinum to get the OBC and Champaign/Wine.

Yes and they have been way handy with the Issues I had with missing FCC and missing Money.

I have the Amex Platinum and already get the perk for taking a cruise using Amex Travel. https://www.americanexpress.com/ca/en/benefits/the-platinum-card/cruise-privileges-and-discounts.html

Same as mine ... the difference must be the level of Amex card .. Gold, Platinum, so forth

Most of the time Royal's left hand does not know what the right hand is doing and people on the phone are reacting to what has not been informed to them correctly. First TA, use them to negotiate this landmine as they have more clout then just a single person. Second do not trust anything RC tell you on the phone unless you see it in writing. Part of the cancelation email you got was to move to another Allure cruise at the same rate for the same type of room, I know I was one of the people on the Allure Easter cruise. We moved to the Aprill 22nd cruise while others moved to the April 30th cruise. If you talk to RC they will try to move you to another ship and you will pay an increased fair, I was quoted an increase of almost $5k to move to Wonder or Symphony to keep the room class I have. And BTW RC will never cancel or change a cruise while a sale is going on.