Posts

219

Joined

Last visited
AspiringCruisePlanner's Achievements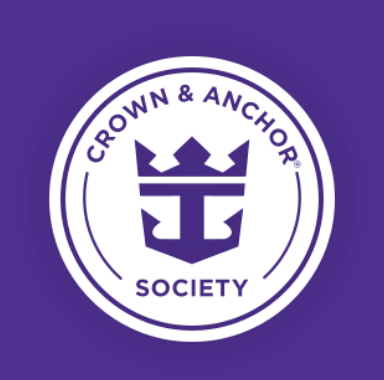 Diamond Plus (6/7)
274
Reputation
This sounds like a training issue for the staff that you ran into. There are likely many people onboard that have struggled with alcohol addiction in the past and choose not to drink anymore. The bartenders should know not to pester or even make comments when adults order virgin beverages. You did the right thing by noting it on the survey. Hopefully that will make it to the right people.

Since you're roommates, you would likely be a close contact so they'd probably not let you board if you told the truth on the health questionnaire. There's really no benefit of trying to remove your roommate from the reservation as the price is likely to increase as you're cruising solo and the reservation would have to be re-fared. A no-show for your roommate is an option which Pooch just described. Honestly, I wouldn't risk going on a cruise knowing you've been living with someone who tested positive so close to your cruise date. If you test positive onboard, you're not going to have as fun of a vacation. Luckily Royal Caribbean is offering 100% cash refunds to reservations where even just 1 person tests positive. Just call and let them know the situation. They might ask for proof of a positive test, so your roommate may have to get a test at a pharmacy or do a proctored test if he/she doesn't have that type of proof already. If you cancel, make sure to keep your eye out on your cc statements. Refunds amounts have not been completely accurate lately some are reporting. If I were you I'd obtain the full refund for both of you and plan a cruise for another time. Best of luck. P.s. I'm sure someone is going to say it, so I'll beat them to the punch. If you booked with a good travel agent, they would be able to answer all these questions and take care of the refund process

You missed a bullet point. The OP should receive a pro rated cruise fare refund for days in quarantine. Pro-rated cruise fare refund if your cruise is cut short for reasons related to COVID-19, for cruises departing on or before September 30, 2022.

The $527 is the cost of the princess premier package on a 7 day itinerary. The comparison was what you would pay for equivalent ammenites with Royal Caribbean.

If your daughter has full legal custody, there's no written requirement for the father to grant permission. If your daughter decides not to go, you'll need to get her to fill out the permission form and have it notarized (linked below). You'll also have to be present during the notarizing because you also have to sign. https://www.royalcaribbean.com/content/dam/royal/resources/pdf/minor-traveling-without-parent-or-guardian-form.pdf If your daughter decides to go, it would be wise for both your daughter and your granddaughter to bring their birth certificates in addition to passports so that the last names can be tied. This is assuming your daughter has changed her last name before the last time her passport was issued. If your daughter's last name on her passport matches your granddaughter's, no need for these bridging documents. It doesn't hurt to bring more documentation than what they state, just in case. Here are their FAQ pages that provide these details. https://www.royalcaribbean.com/faq/questions/what-if-i-am-traveling-with-a-minor-and-i-am-not-their-parent-legal-guardian https://www.royalcaribbean.com/faq/questions/what-family-legal-documents-do-i-need-to-board https://www.royalcaribbean.com/faq/questions/what-if-my-last-name-does-not-match-my-childrens#:~:text=When a child does not,%2C divorce%2C or adoption certificate.

What airline did you book with? Seems odd there would be a flat out cancellation this close to your date without attempted re-accomodation by the airline. I'd be blaming the airline rather than Air2Sea in this situation.

AspiringCruisePlanner reacted to a post in a topic: email from Royal - Vaccination Status - date format error

AspiringCruisePlanner reacted to a post in a topic: New post cruise survey question RE: Health and Safety protocols

AspiringCruisePlanner reacted to a post in a topic: New post cruise survey question RE: Health and Safety protocols

AdventureKenandCar reacted to a post in a topic: email from Royal - Vaccination Status - date format error

I'd try a different browser. Coding for webpages works for some browsers and not others. Form fields are a big one. What browser are you using?

This was my thought as well since it was included with the deployment schedule for sailings through April 2024. All the other ships have been deployed through this time period, except for Spectrum (Singapore releases Aug 29) and Serenade. That September date could just be for Serenade though.

Very cool. Yeah, sorry if it came off that I implied excursions would be overspending or wasting money. Experiences like excursions are the highlight of a trip and are nearly priceless, especially when you're traveling with family. Glad you took advantage of their 125% offer and it worked out in your favor!

I see. Interesting. Looks like people had to opt in to receive this as 125% onboard credit rather than a cash refund. Also looks like these expire in September. I'd cash it out via the slots rather than force myself to overspend on other things. 25% ROI!

Confused, I though FCC could only be used towards the cruise fare and not onboard... Is there a way around this?

I feel like these inflated pre-cruise planner prices (including Coco Cay) are a reactionary decision by Royal partially in response to their recent record breaking booking week about a month ago. They are certainly testing the limits of their customers' spending limits, and why shouldn't they? It is a business

I think it might be a little early to be throwing in the towel on the reservation. More and more Caribbean nations are lifting vaccine mandates which certainly play a role in the decision making of the cruise protocols. December is a ways out, so a lot could change. I don't think it would be a bad idea to look for alternatives if you were looking forward to a vacation this December and you can't cruise, but I wouldn't cancel the reservation yet. The refund for your deposit you would receive if you cancel right now is a future cruise credit and expires 12 months from issue date. So it's not like you can plan a vacation for the end of next year even. Like @WAAAYTOOO mentioned, once protocols for your sailing are released for your sailing (assuming they get extended), you can request a cash refund for your deposit rather than a future cruise credit.