 Posts

81

Joined

Last visited
Recent Profile Visitors
The recent visitors block is disabled and is not being shown to other users.
KevinK's Achievements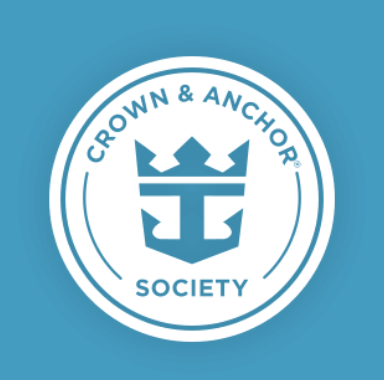 Diamond (5/7)
42
Reputation
Hi, How are you guys doing the testing? Purchased kit (What brand) or going to mobile site? is it 2 days before embarkation? or 4 days? Thanks,

WAAAYTOOO reacted to a post in a topic: Adventure of the Seas - Oct 22, 2022 - Oct 27, 2022 (5 Night Bermuda Cruise)

Wow, Haha, so we just miss it huh.. Oh well.. It is what it is.. Gotta fill out the form and start looking for a place to take a test.

more days to go, but I am still waiting for them to remove the testing 2 days before embarkation. still crossing my finger, or else I will need to look for place that do the testing.

I booked my Oct cruise using the MGM offer. From what I was told, I have to make a new booking with them. My trade in value is $375. At the time Bermuda on Oct is around that price, so I went ahead and booked it. Plus I got $200 OBC. So I will be cruising in less than 30 days

Starting October 1, Canada will officially be removing COVID-19-related travel restrictions. https://www.cruisehive.com/canada-to-remove-all-travel-restrictions-including-cruises/82448

That's if it comes back up. haha

It was down since yesterday, and I though it was my apps. I uninstalled and reinstall. Still not able to log in.

Yup, same here.. Hoping they will at least drop the testing. Still don't understand why need testing to go Bermuda and pay the processing fee. It just greedy, they are using covid as another way to make extra $$$.

KevinK reacted to a post in a topic: Anthem of Seas - Apr 23, 2023 - May 1, 2023 (8 Night Bahamas & Perfect Day Cruise)

Hi, I will be on Adventure OTS next month Oct. Can you tell me what were the problems? Thanks

Yes, all you need to pay is Port fee, tax and gratuities.

I booked 4 solo trip. The first one will be on this Oct too, on Adventure of the sea to Bermuda. As for dinner, I prefer to sit alone, that's why I picked my time dinning. Hopefully I get sit by the window side. I don't mind sitting with other people if is at the bar.

Hmm wait the mins. I hit prime on my first cruise on July 2022. So isn't that mean I am prime now till March 2022. But since I hit prime this year, am I automatic fall into Prime for March 2023 to April 2024?