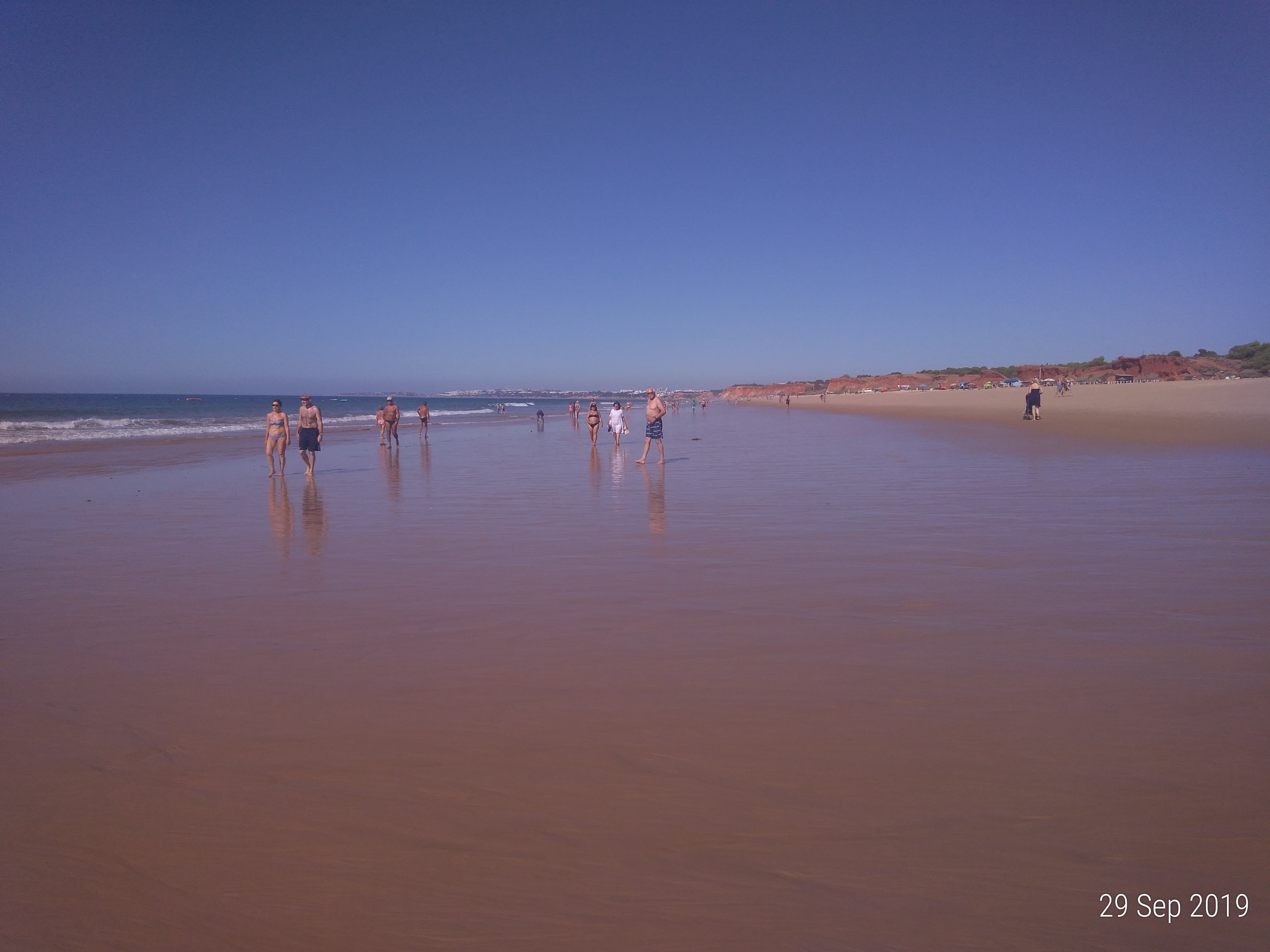 Posts

818

Joined

Last visited
Profile Information
Location

The Land of Custard Tarts
FionaMG's Achievements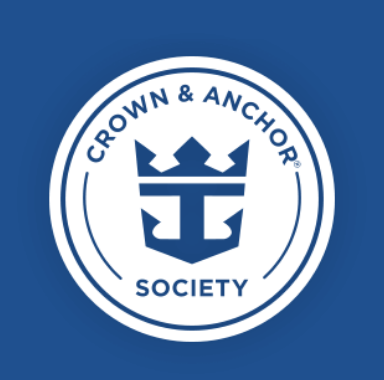 Pinnacle (7/7)
1.1k
Reputation
MelKaps reacted to a post in a topic: Happy on Harmony - 26 September to 3 October 2021 - only a little bit live

Thanks for sharing. Have a great cruise!

Mykonos is tendered. You can find this information by "searching" for your cruise and then clicking on "Explore this itinerary" (see example below).

Hi @Pattycruise. When is your cruise? I'm guessing it's probably next year sometime as the European cruise season for this year is pretty much at an end. If that's the case, the first thing to bear in mind that it's too far ahead to know what the protocols might be. Just as is the case in the US, they change often and sometimes unpredictably. With that out of the way let me throw out a couple of ideas for you to consider. First off, when you say there are no direct flights back, I'm guessing you mean from Bologna. How "adventurous" a traveller are you? The reason for this question is that the Italian rail system is actually pretty decent and perhaps you might be able to find a direct flight from either Rome or Milan, both of which you should be able to reach without too much difficulty by train. I see @KJones added precisely this suggestion while I was typing my reply. So, yes, if you are comfortable with the idea, I would say it is definitely worth looking into. If you're not comfortable with that idea, then look for connecting flights through smaller European airports, which are easier to connect in than the "monsters". Two that fall into this category and which you would be better to avoid if you can are Paris Charles de Gaulle and London Heathrow. Both are massive and you may find yourself having to change terminals that will almost inevitably be at opposite ends of the airport. Heathrow has the added aggravation of a hefty passenger tax levied on departing passengers by the UK government, which may or may not apply to your flight. There are rules for this tax but they're really complicated and I don't really understand them myself. However, they will show up in the pricing, so watch out for that if you can't avoid going through the UK. As far as the UK not being in the EU any more, it is indeed the case that they have their own Covid protocols which are not identical to EU ones, so you would need to check the UK government's website to find out what they are. There is no point in doing this just now as another change is imminent. That said, if you are merely transiting (i.e. as long as you stay airside and do not go through passport control), the rules are minimal. When I said look for smaller airports to connect in, I can think of several off the top of my head but there will undoubtedly be others. From my own personal experience, Lisbon is very easy. It is very small for a capital city airport and has only one terminal, making it really easy peasy. However, a connecting flight through Lisbon will almost always mean travelling on TAP Portuguese Airlines. While the aircraft are new and modern and the flight crew invariably very pleasant and helpful, the airline has a less than stellar punctuality record and they tend to shoot themselves in the foot with ineffective (I'm being kind here) after-sales customer service. Price-wise, they tend to be extremely competitive and are Star Alliance members who generally offer plenty of award space if you happen to have miles to burn. Madrid is also quite a good option for connecting flights; it's a good bit bigger than Lisbon but still manageable. And I have heard that Amsterdam and Dublin are also good. Dublin has the added bonus of having US immigration check pre-departure meaning that your flight from there to the US is effectively classed as a domestic route and you don't have to go through immigration on arrival Stateside. As far as connecting time is concerned, it depends to some extent on the airport. In Lisbon, in theory, you could do it in two hours but I think that's probably cutting it fine, especially given the potential for your inbound flight to arrive late. I would be inclined to give yourself a 3-hour connection time at minimum and probably more if you end up going through Paris or London. If you fly via a Schengen airport (note that London and Dublin are not Schengen airports), you will not go through passport control at Bologna but, rather at your connecting airport because that is where you will be leaving the Schengen area. This is why it is wise to leave yourself a bit of extra time as the lines at passport control can be long. However, your bags should be checked all the way through to your destination as long as your flight is booked on a single ticket. Be extremely wary of buying separate flights that involve a first leg on one of the low-cost European carriers as they do not do proper connecting flights; you would have to collect your bags at baggage claim and then re-check them for the onward flight. One last thought, perhaps one of the great MEI travel agents who post here on the boards can actually handle just the flights for you for this trip? I honestly don't know. Perhaps @Sharla, @michelle, or any of the others can chime in? Sorry for going on for so long ; I hope I didn't bore you, but I wanted to give you as much help as I possibly could, as others have helped me in the past. Just paying it forward.

Oh good, can't wait to see them. I'm very excited for our cruise on Odyssey next May. If you happen to have one of the outside that might allow me to pinpoint our cabin and see how obstructed it is that would be brilliant. I booked us in 6622 based on the detailed preliminary chart you made a few months ago, so I'm keeping my fingers crossed that it turns out to be a good choice.

I think they would; they are certainly big enough even for an adult to lie down full length. The picture for the 3-berth cabin is exactly the same as ours. We were in 11319. The layout in 11317 was reversed with the couch by the door and the bed by the balcony.

KristiZ reacted to a post in a topic: Happy on Harmony - 26 September to 3 October 2021 - only a little bit live

KristiZ reacted to a post in a topic: Happy on Harmony - 26 September to 3 October 2021 - only a little bit live

KristiZ reacted to a post in a topic: Happy on Harmony - 26 September to 3 October 2021 - only a little bit live

KristiZ reacted to a post in a topic: Happy on Harmony - 26 September to 3 October 2021 - only a little bit live

PG Cruiser reacted to a post in a topic: Happy on Harmony - 26 September to 3 October 2021 - only a little bit live

The couch all the way over at the window in the photo converts to a bed. It's pretty big. We had 11317 and 11319 on Harmony so the layout would probably be the same as yours.

You just tap your seapass card on the scanner or whatever it's called on the machine you want to play on. Then you have to go through some fiddly steps to transfer the credit for the $6 free play from your card to the machine. Not being terribly casino-savvy, we had absolutely no idea how to do it so one of the staff had to show us step-by-step. For some reason the $6 hadn't been loaded on to my sister-in-law's card but the cashier was able to sort it out for her. And my card wouldn't work at all on any machine so I had to go and get a whole new seapass card before I could use mine!

I would like to see the nightly pie and curry options that are standard on ships sailing from the UK rolled out to other ships as well. I am looking forward to trying some of these when we sail on Anthem next year. That said, our waiter on Harmony asked if any of us liked curry and when I said I did he told me that they always had a curry option even though it wasn't on the menu. I did ask for that on a night I found the menu to be underwhelming.

I didn't want to either! And I agree waiting in your stateroom is so much better. Thanks for sharing your trip. It's been great. Safe travels home.

FionaMG reacted to a post in a topic:  Head, shoulders, knees and toes! (Knees and Toes!)  Serenade Panama Canal Oct. 1, 2021

Agree. Not to mention cutting down on food waste. So often at self-serve buffets I have seen people piling more and more food on their plates and then not eating it all.

I can only speak to my own, in a lowly boardwalk balcony cabin. The background is a medium blue and it has a nice geometric design in various shades of blue in the top right-hand corner. It's modern and attractive-looking, definitely my favourite out of all my seapass cards.

I wonder if it might also have to do with staffing levels. On our recent Harmony cruise we (DH and I) were adjacent to SIL+BIL (as booked, and there was no attempt to move us) and the room next to them was definitely also occupied, so no spacing there between non-acquainted passengers. However, our cabin steward, told us that each of them had been assigned 7 cabins, so maybe they're switching people out when there are too many (whatever that means) cabins occupied in any given section.

Yes, you are right. I did exactly this when I wanted to switch around a Solarium Bistro and a My Time Booking. Then I cancelled and re-booked.

We don't have the same tipping culture here that exists in the US, so the idea even of the "standard" gratuities is a bit alien to us. That said, since DH and BIL both worked on cruise ships in their younger days and consequently know how important tips are to the crew, we will normally give our cabin steward and wait staff a small additional amount (usually $10-15 each) as long as the service is up to scratch. Of course, this works both ways and while we would never remove the automatic tips we also will absolutely not give extra for lukewarm or subpar service (which is luckily extremely rare).

FionaMG reacted to a post in a topic:  Head, shoulders, knees and toes! (Knees and Toes!)  Serenade Panama Canal Oct. 1, 2021

It was offered for my Harmony sailing last month up until about a month before and then they removed if from the planner. I hadn't booked it so I don't know if they cancelled it or if it filled up and was sold out (I'm guessing probably the former). I hope it does go ahead for Odyssey but, worst case scenario, if they cancel at least I'll get my money back eventually.