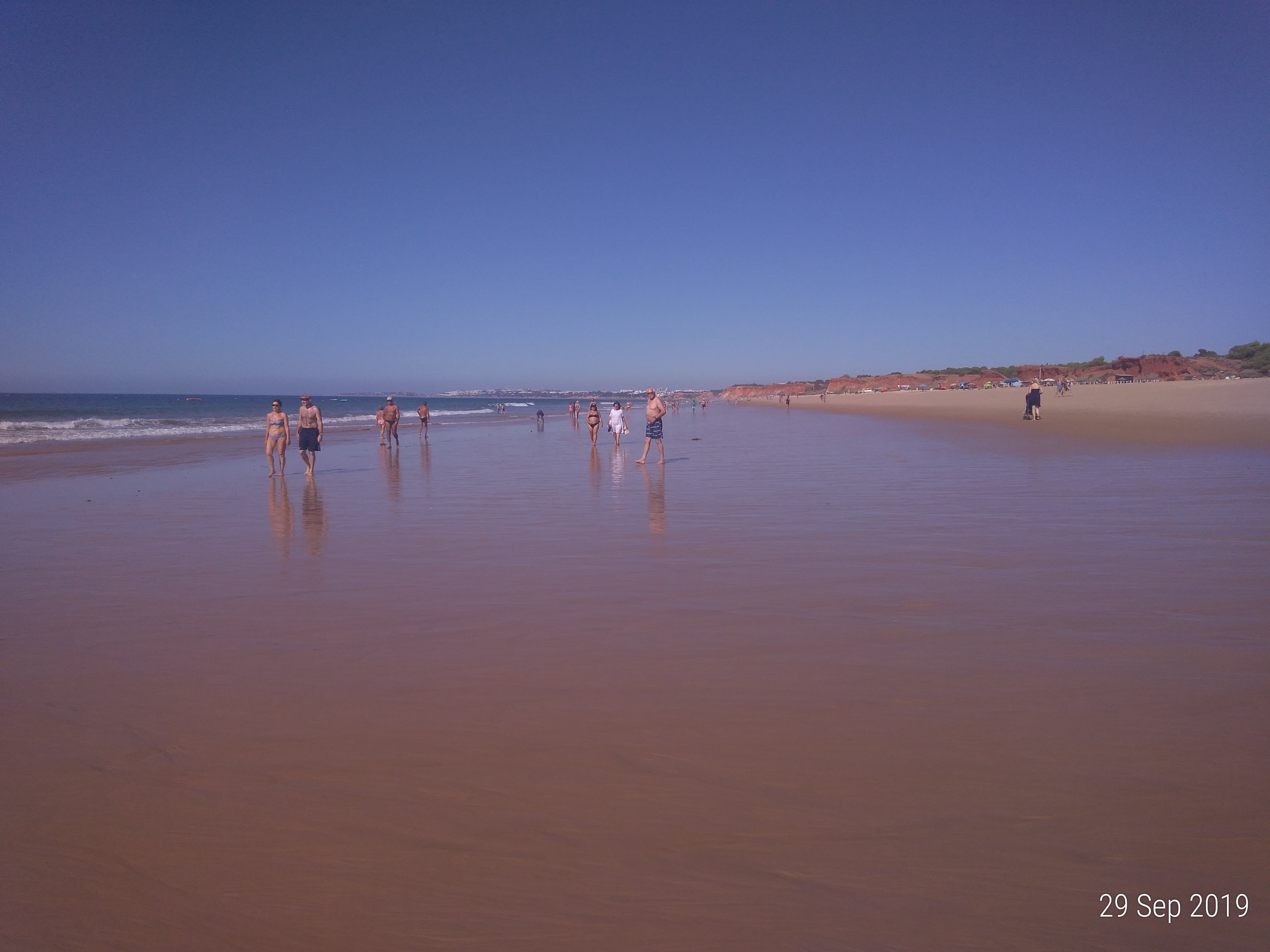 Posts

1,194

Joined

Last visited

Days Won

1
Everything posted by FionaMG
Some posters over on cc from New York and Ohio also reporting within the last hour that they're still not able to get in.

It's possible that the points have actually updated but are just not showing on the front page of your account (this happened to my SIL). There is a way to manually force updated points to show. 1. Log into your account 2. Click on your initials at top right and then on "profile" 3. With your profile open, click on my loyalty, which opens up a page showing your loyalty numbers for the different brands 4. Delete your C+A number and re-enter it and save. If the points have been updated in Royal's system, this should make them appear on the front page of your account.

To be fair, we never got round to meeting the D concierge, so it's entirely possible she could have done it for us, but the one time we went to the lounge I definitely didn't see a printer in there and I was looking precisely with that purpose in mind.

I didn't realise you could book those at Next Cruise. I have not had the opportunity to do one of the group cruises but that's a handy little snippet to file away for future use.

I remember very recently reading about a family who missed their departure in Fort Lauderdale (due to bad weather, I think) so Air2Sea flew them to meet the ship in SJ and then the ship ended up not being able to port in SJ because of an issue with another ship that was already there. At which point I think Air2Sea gave up and flew the family home. The best laid plans... that poor family was really out of luck.

Actually, I just managed to get back in now on both Firefox and Chrome.

That's because I logged out. Now I can't get back in because you pinched my spot.

Day 9 - At sea This was our last day and, as usual, it seemed to come round so quickly. We started by heading to the Voom desk to get my free D day of internet activated. For those who might not be aware, if you buy an internet package, as I did, it effectively "hides" your free day and you have to go and see the Voom person for them to release it back to your account. While we were waiting in line, I spoke to an English crew member called Barrie who was working the line to see if he could help anyone out. I quizzed him about the lack of an internet café on board such a technologically advanced ship as Odyssey and he agreed and said he would pass it on to whoever. I don't know if he actually did/will but at least it felt like he was making an effort to accommodate me unlike the GS clerk who simply shrugged and brushed it off as a corporate decision. Not even the D concierge has access to a printer, so the only way to get anything printed is to email it to either the Voom person or a GS person (tip: the Voom line is invariably shorter and they are far more computer savvy). Once that was done, we headed for breakfast ahead of Captain's Corner, which is something we always like to attend. Ship information sheet: Captain's Corner this morning was a bit different from the ones we've attended in the past. Whereas usually you would you have the Captain, the CD or Activities Manager, the Hotel Director, the Head Chef and the Chief Engineer, today's presentation was just by the Captain and the CD: It included a behind the scenes video: And a couple of interesting size comparisons: Oasis vs the Titanic vs the USS Enterprise! And the different ships in the fleet: I didn't ask a question this time round. I had one for the Head Chef, who usually attends these things, but since he didn't... We also didn't get the usual sheet with the photos and biographies of the important crew members. After lunch there was the C&A behind the scenes talk, which was quite well attended. The three speakers explained a bit about what they do, answered questions and showed a couple of videos. It was slated to last 30 minutes but actually took an hour. I thought it was quite interesting but DH was bored and fell asleep. And then we went off to revisit some of the places on the ship before they made us get off the next day, so indulge me if I post a couple of random shots: Flowrider with the sky diving simulator in the backdrop. If you zoom in you can see one of the instructors flying high. Bumper cars. This was the first time we'd actually found time to see them in operation. Which reminds me I had intended to try a campfire cookie and never got round to it. Next time! The sea was like glass today: A Grimaldi Lines ferry, taken from our balcony: And a volcano with a little puff of smoke coming out the top. Could have been either Etna or Stromboli, but I don't know for sure. I took the pic from the solarium where we retreated for a couple of hours before seeing to the dreaded packing, as it was too windy outdoors for our liking and our favourite sheltered spot on deck 15 was completely full. Unusually, we actually managed to get all our packing done and suitcases outside the door before we went for dinner. Final MDR menu: Coconut shrimp. Very good; another of my favourites. Lamb shank, one of my all-time favourites, never disappoints. And the dark chocolate brownie. A wonderful dessert to end a wonderful cruise. Because of being so efficient with our packing we were able to see the final show of the cruise too, which usually we miss. This was a magician/comedian and he was funny and entertaining. I thought the turnout was surprisingly good for the last night of the cruise. And then it was off to bed in preparation for the next day's shock to the system.

I know what you mean. It seems like every time a brand comes out with a new model they make the charging cord different. And the latest trick is to not include it with the device, based on the argument that environmentally conscious customers are keen to cut down on electronic waste. But, by the way, if you do happen to need a new cord we can sell it to you for $$$.

For sure, it is. Although I'm in and fully functioning in Firefox, Chrome is still showing me the white screen using the same PC.

It's really odd. I normally use Chrome but since yesterday morning haven't been able to get in on any device or browser until now. There are loads of people posting about it over on CC as well.

I'm using my desktop. It looks like I just got lucky and got connected to a functional server.

I was just able to get in now using a private window on Firefox. No idea if it's been fixed or if I just got lucky.

Yup, still white for me too as of right now but someone over on CC is reporting that are having no issues connecting through ship wifi (don't know what ship they're on).

I booked the wrong one by mistake because they switched the tiles around in the cruise planner and I wasn't paying attention. I didn't want to cancel in advance for a refund to my CC because that's in euros and my CP was in USD, so I would have lost out on the exchange rate and foreign currency transaction fee. So I loaned Royal the cost of the package for a few months and went straight to the Voom desk on boarding where the man took about 3 seconds to cancel it and the full dollar amount went straight to OBC.

Same for me both on PC and phone.

The card room on Harmony doubles as the internet café.

Day 8 Chania (Souda), Crete We had another early start today, much to DH's disgruntlement. We were in Crete and I had booked us on an excursion to Kournas, Arkadi Monastery and Rethymno. Meeting time in the theatre was at 7 am and I mistakenly assumed that with there being early excursions the WJ would be open at 6 am, like it was in Santorini. Wrong! Saved by the Café Promenade. Moral of the story: always check opening times. For those not taking an excursion, there was a shuttle provided to and from the port to the city of Chania at a cost of $6 per person for the round trip. Tickets could be purchased in the app or at the shore excursions desk. One of my reasons for purchasing an excursion here (apart from the obvious one of wanting to see a bit of the island) was that this was a short port day, with all-aboard at 2.30 pm and just as well, since our bus was the last one back, with the guide getting a phone call when we were a few minutes out to see where we were. And, in fact, we ended up being about 45 minutes late leaving as we waited for one couple who presumably missed the last shuttle and came screeching right up to the gangway in a taxi with a police escort! They were really lucky, as this was the last stop of the cruise. The next day was at sea and then back to Civi. Anyway, excursion today to Arkadi Monastery, Rethymno and Lake Kournas was very nice, although I really don't know why they had us meet in the theatre at 7 when the ship wasn't even due to be cleared till 7.30. This was another one in Spanish, for the same reason as the one in Santorini. Our first stop was at the monastery. After the guide showed us around we had some free time, which we put to good use by sampling some local yogurt with thyme honey at the café. It cost €4 for a huge plateful. I wish I had remembered to take a pic. The monastery: An olive tree in the grounds. The arrow points to a hole made by a Turkish shell at some time in the past (can't remember what date). The next stop was in the town of Rethymno. Again, the guide showed us around a bit and then we had some more free time to wander. In the pic below, just faintly visible to the right of the lighthouse is a mountain with some snow on top. It's over 2000 metres high and the last of the snow doesn't melt until late June. Somehow, you just don't associate snow-capped mountains with the Greek Isles. Our final stop was at Lake Kournas where we got to sample a local speciality, a type of flatbread/pancake-type thing, made with cheese and spread with honey. It wasn't my favourite because I am not keen on sweet and savoury together, but I think I would have liked it more just with some butter. I enjoyed this excursion. I liked that we got to learn about each of the places we visited and then had a little bit of free time to explore them at will. Tonight's MDR menu: We didn't fancy any of the starters on the main menu so we ordered the butternut squash soup from the vegan menu, which was very good. Unfortunately, by the time I remembered to take a pic all that was left of it was a drip on the tablecloth, but hey, it was essentially a bowl of orange-coloured soup so it's not too hard to imagine. My bad. The lobster tails were very nice but also very small so our waiter brought us another one each. AND he took them out of the shells for us, which appears to be something of a dying tradition: The molten chocolate. I swear, I don't know why I keep ordering this cruise after cruise after cruise. It's never, ever molten. (Well with the exception of the one I had in Chops once). At least this one was mildly warm, a step up on the last time when it felt like it had come straight out of the fridge onto my plate. Tonight's show was Showgirl, a typical singing and dancing production show, enhanced with the use of technology and lighting effects. I liked it even though the story line was again tenuous. We went to guest services after the show to exchange our departure tags as the ones they'd given us were too late. I asked what happened to the forms they usually give out so people can say what time they need to be off the ship. Oh, we just assign times randomly now except for the people who've booked our transfers. Seriously?!? I also asked where we could print our boarding passes for our flight home. Oh, we don't have computers and printers for guests' use any more because of COVID. What?!? They had them on Harmony back in September. Oh, well it's a corporate decision. And I also needed to deal with the fact that my credit card company's security system is on steroids and declined the usual hold for my onboard account. It's an issue they have with electronic payments so I gave him the card and it turns out that they don't even have the physical payment terminals onboard any more. So of course when he tried to put it through without me inputting a pin of course it was declined again. Grrrr. Sometimes technology is just too sophisticated. Which means another wait in line tomorrow to try a different card or pay cash. Luckily we're not big spenders! So I would have to say I was somewhat underwhelmed with this interaction and of course made a point of mentioning it on the post-cruise questionnaire. And after all of that, we headed to the casino so that DH could lose last night's winnings. There was particular machine (tex mex oil magnate or some such thing) that seemed to be alternatively fairly generous and very tight-fisted. Tonight it took back all of the last night's winnings in about 20 seconds!

@Brialune, @VivK, welcome to the boards. Choosing the one person/two devices option lets you have any two devices connected simultaneously and is almost always cheaper than buying two single user packages. When you get onboard you connect to the app and set up a password. Whoever has the password can connect a device. It doesn't matter who the device belongs to or what type of device it is. If someone tries to connect a third device, one of the other two will get disconnected. If you want to change to a different device, you can actively log out of the one you are currently using and log in on the new one. There is a dedicated Voom desk on board where you can go for assistance, if needed.

Day 7 - Rhodes View of Rhodes town from our famously obstructed balcony: Strictly speaking, there is absolutely no need to do an excursion in Rhodes. As you can see from the pics, the ship parks right next door to the old town and you can walk there in a couple of minutes. However, having been to Rhodes once before and loved it, I was terrified that there might still be restrictions in place requiring us to be on a ship-sponsored excursion in order to get off. I would have been devastated to be ported in Rhodes and not be able to get off the ship. So, precisely with this in mind, my strategy was to book a cheap excursion to guarantee that our visit to Rhodes would not be limited to looking at it from our balcony. We did a pleasant little half day excursion called Filerimos and Mediaeval Town that I booked during another more or less genuine sale when it was selling for $45 instead of the usual $49. It took us up to the monastery at Filerimos, high on a hill above the town. This is a popular place with locals as somewhere to spend the day away from the blistering heat in the town during the summer months. The views are amazing and you can see either side of the island depending on where you are. It's just a pity it was a bit hazy today as that meant we did not have such a clear view as we might otherwise have had. There is a large colony of very tame peacocks at the site who are very loud and love posing for pictures! After this we went back down into Rhodes town for a short guided walking tour. On our previous visit to Rhodes we had been with family members who are only ever interested in poking around the shops, so I enjoyed learning a little about the town and the buildings this time round. The moat around the old town is another popular place with locals who come here to have picnics and enjoy family days out. Rhodes was actually the deal breaker for choosing this cruise over the one after ours, where the itinerary was essentially the same but had Athens instead of Rhodes. So, after a quick lunch back on the ship, we went back out again for another wander around the town. DH bought himself a Greek shirt. I wonder if he will ever wear it? Tonight's MDR menu: Seafood cake. I liked this; it was nice and crispy and had lots of flavour but DH, on the other hand, thought it was too spicy. Chicken korma. This is not a very spicy curry and it was nice enough but nothing very special. And, the star of the show... Mississippi mud pie! I had never had this before and it was so, so good! I wished I had room for a second helping. The show tonight was The Book in Two70. I have to say I have mixed feelings about it. I thought it was very slow to start (and DH agreed which he demonstrated by falling asleep) and while I liked the aerial acrobatics, I thought the bazaar scene was way too busy. I can't say I was a huge fan of the seats either, which I found to be not very comfortable and, again, the sound was too loud. Having seen the show once, I don't think I'd be in a hurry to go back. This was the night that DH actually managed to get some winnings out of the tight-fisted casino and came out with $40. Don't all cheer though, because the next night he would lose the lot in about 20 seconds flat!

Thank you for coming along. The weather was generally pleasantly warm, although there would often be a rather cool breeze early on in the day and in the evening. I usually took a light-weight cover-up out with me in the morning and by lunchtime it would be tied around my waist. We were a bit concerned we might find it a bit too cool but it was actually perfect weather for sightseeing. As you move into summer it would get much hotter and, in fact, the tour that we did in Kusadasi is not offered in July and August because it is simply too hot.

Day 6 - Mykonos We did not book an excursion for Mykonos as we had been told that the best way to enjoy this port would be simply to wander the maze of little streets, so with this in mind we also stipulated this as our "shopping" stop. In the past, this used to be a tender port that would often be missed due to the wind. However, there is a new port on the island now that means ships can dock and Odyssey was berthed at the new port. From there you get a water taxi across to the town. It costs €2 per person each way and takes about 10 minutes, although you may have to sit and wait for a while until it fills up. They go every 15 minutes. Everything you've heard about how nice Mykonos is is true. We had a great time meandering through the little streets and getting lost - which ultimately had the benefit of us accidentally finding the apparently famous windmills that we did not know existed! We managed to get all our souvenirs and a few treats for ourselves as well so we had a great time. We both really liked this port (DH especially liked the fact that there were no ruins involved!) Back on board, after lunch, we headed for what became our go-to spot for catching some rays (of the sunshine variety, rather than the fishy ones). Right across from the suite sundeck, on deck 15, there are two spots, one on either side of the ship, that are sheltered on three sides by the structure, meaning you are largely protected from the wind. Depending on the position of the sun, there may be sunshine on both sides or just one and with the exception of the last sea day we were pretty much able to get a spot in the sun here every afternoon. Obviously you're not right in the middle of the action at the main pool but it was more important to us to be sheltered from the wind. Tonight's MDR menu: Artichoke and pea salad, which I really liked. It was very refreshing. Chicken chettinad. This was quite a hot curry, so would not be to everyone's liking. And the chocolate souffle, one of my all-time favourites but which sadly tends only to put in an appearance on longer itineraries. Yum. Incidentally, the pecan pie that is also featured on tonight's menu was available at lunchtime in the Windjammer, which saved me from having to have two desserts at dinner. The show tonight was the Wild Boys, an 80s tribute band. This was a very energetic show and by the end they had the audience standing up dancing and singing and clapping. However, anyone cruising on Odyssey in the next few months won't have the chance to see them as they were leaving the ship the next day, in Rhodes, and won't be back till sometime in August. I just wish they could have turned the sound down a bit as it was uncomfortably loud. We saw quite a lot of people getting up and leaving during the show and I'm pretty sure that the over-loud volume was probably the reason. Other people we spoke to agreed. I did mention this on the post-cruise questionnaire but whether it will have any effect remains to be seen.