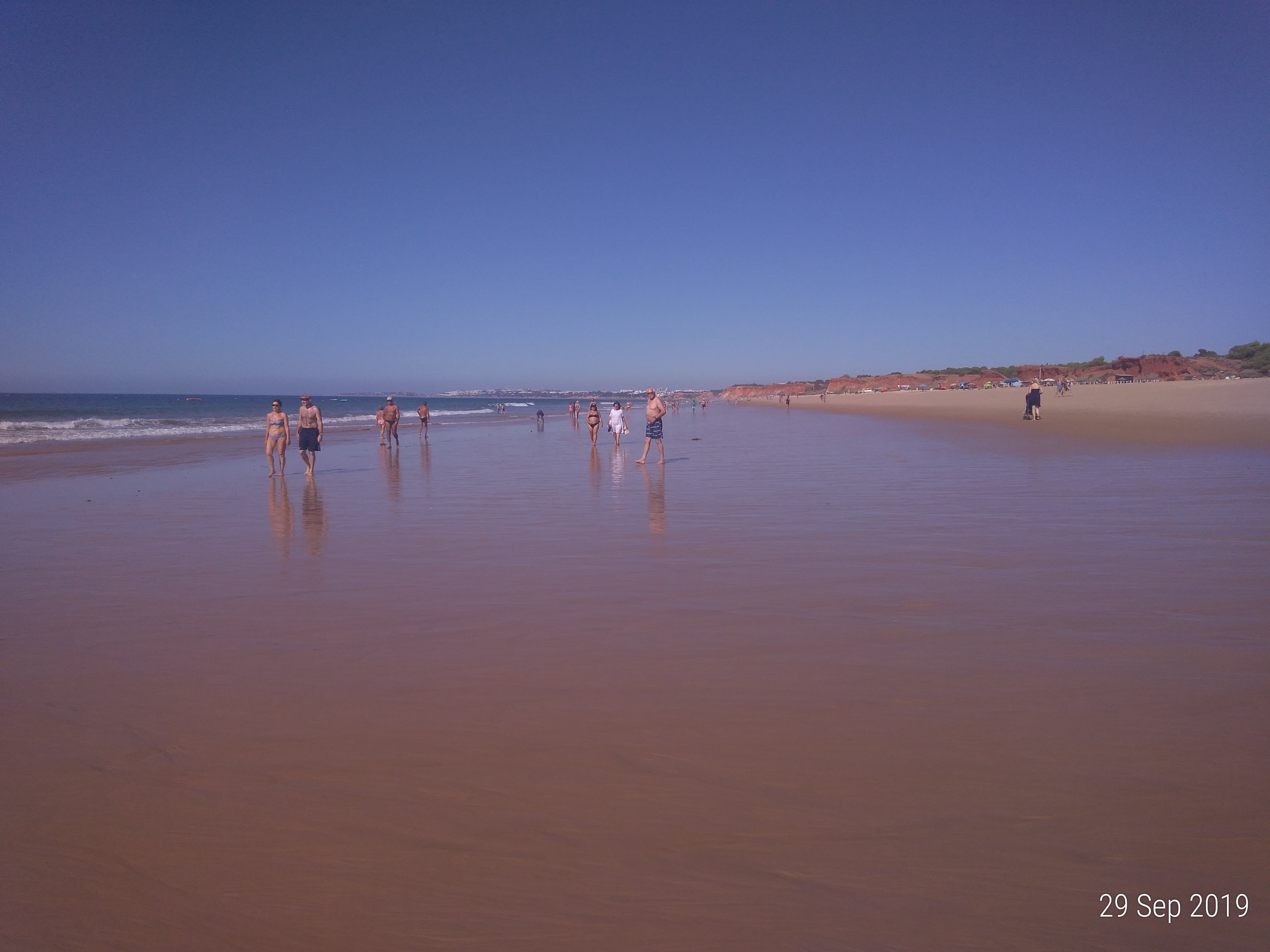 Posts

1,431

Joined

Last visited

Days Won

1
Everything posted by FionaMG
We're considering this same tour for next April. If you go ahead with it we would love to hear how it went for you, if you don't mind sharing. Thanks a lot and have a great time on your cruise.

It's a very nice itinerary. Very easy DIY ports that don't really need excursions. The only one we booked was the bus transfer to Puerto del Carmen beach in Lanzarote because it's a pain to get to on public transport. However there are plenty of taxis on the pier if you prefer to go on your own schedule and for two the round trip cost of the taxi is about the same as the bus transfer if you book it during a sale. Otherwise we're just doing our own thing. There are "free" walking tours available in some of the ports, the ones where you pay what you want at the end of the tour. We've used a company called Guru Walks for these in the past and they can be useful for a brief overview and to get your bearings. The weather has been very pleasant, perfect for sightseeing in non-beach ports and nice and sunny and warm for the beaches too. The really good thing is that if this were your standard 7-night cruise, we'd be on our way to the airport now, but instead we have another 5 days!

Haha, what a numpty. Thanks for pointing that out. How did I not notice that? Corrected now.

Boarded Anthem this morning for a 12-night cruise to Vigo, Lisbon, Lanzarote, Gran Canária, Tenerife, Funchal and La Coruña. I will be doing a full recap when we get back but will be happy to try and find the answers to any questions anyone might have as we go along.

You don't but it can actually be faster at check in to have all of the printed documents in hand rather than having to swipe through your phone. Plus it means you have a back up if the technology decides to have a tantrum precisely when you need it to be on its best behaviour.

New slots often open up so keep checking back in the app.

No reason to get there any earlier. If you do, you may be hanging around outside the terminal as boarding might not have started. We had the 11.30 slot in May and that was the earliest. If you get there at that time, boarding should have started or be just about to and they may let you straight on. Have a great time!

I remember that well. And the travel agent would send you paper forms to fill in with all your details as opposed to the online ones we do now. And then there would be an issue at the check-in desk because whoever had input the details from the handwritten forms into the system had copied a letter wrong in one of the names and the check-in clerk's system would go ballistic with flashing warnings that the names didn't match and a supervisor would have to be called to override the system! Ah, the good old days!

Hi Pete. We are on the cruise before yours and, yes, for testing it is what @KristiZ said. Also, just checking you wrote "Portsmouth" by mistake, since the ship leaves from Southampton?

A big problem with cruise planner items is that they vary from ship to ship and sailing to sailing. Perhaps you could find a roll call for the particular cruise you're interested in and ask on there if anyone would be willing to get you the prices?

Just need to add some brown sauce now to really confuse things.

That's complicated too. Not every Brit calls it a "chip butty". (Recently had a discussion about this on a Facebook group I'm a member of). To some, it's a chip bap or a chip barm or a number or other variations. I, personally, would refer to it as a "roll and chips".

You can find places by just putting something like "day use hotels fort lauderdale" into Google. That will give you various third party sites that offer this sort of service. If you're uncomfortable using a third-party site then you can just see which hotels they offer and then contact the hotels direct to check availability and pricing. If you use Hilton hotels you can check if they have a day use room available for your dates by putting the same date for both arrival and departure into their booking engine.

Hi @MarieB and welcome to the boards. There is an actual roll call for your cruise here: Hope this helps and you have an amazing cruise.

It's exactly what @wordell1 said and it has been that way forever. You would think by now, after several years of interporting, that the IT department would have figured out a way to give guests embarking at the secondary embarkation point proper access to the app. It's not something that guests can resolve for themselves, unfortunately.

Is there another speciality restaurant offering lunch on embarkation day? For the first time ever, I booked Jamie's for embarkation day lunch on our upcoming Anthem cruise. Chops was also available but we decided to try Jamie's since it's new to us. It was actually cheaper than Chops.

It might depend on the ship. It's been at $24.99 on my sailings (Anthem) forever. I have never once seen it budge.

This has been us a few times post-cruise and it's a real pain. We have done the cruise line's post-cruise excursion with airport drop-off on several occasions, which usually works well but could be expensive for a family of four. We have also done the day room thing and that's also a good choice, especially if you have younger kids who'll be happy with a pool and/or a beach. It also means a nap is possible. That is potentially a cheaper option and can work well if you have quite a late flight as you can usually keep the room until about 6 pm. I have also seen people suggest hiring a car for the day as it gives you a place to store your luggage and the freedom to do your own thing. We have not tried this so I can't offer an opinion. We (read "I" ) have decided that, moving forward, we will likely book a post-cruise hotel stay for disembarkation night, since it will be a lot less stressful and we're probably going to spend almost as much keeping ourselves busy for just those few hours anyway. Obviously, though, that's not going to work for everyone.

I absolutely agree with you. It's not so much a case of looking for the cheapest price as not wanting to pay for stuff that you don't need or want. If I don't drink alcohol, why should I have to have the cost of alcoholic drinks included in my cruise fare? If I want to disconnect, why should I have to have the cost of internet included in my cruise fare? I think Royal have it right. The basics are included and the rest is available to whoever wants it at a supplement. By all means offer an all-inclusive rate but as an option and not an obligation.

Essentially, the verbiage in the contract means that the cruise line is entitled to make any changes to the itinerary that it deems appropriate and is not obliged to pay any compensation at all. Often they do, as a goodwill gesture to placate potentially upset guests, but often they don't. I don't feel we're being hugely inconvenienced because we're not actually losing any of our ports, although I'm a bit bummed about Madeira as I have friends who live there and was planning on spending the whole day with them. That said, I've been to most of the these ports before and living in Europe means they're in easy reach for me. I think I'd probably be much more upset if I were coming across the Atlantic. I also read about the issues with Quantum but I felt they were far more inconvenienced as they lost what was effectively the main attraction of the entire cruise (at least on the blog I read, might not have been the same one you did).

The chances are that they won't even make a courtesy reservation for you but, in any case, as soon as you board head to one of the speciality restaurants and book your slots for the whole cruise. It will make the whole process quicker and easier if you bring a list with you of the days, times and restaurants you want, as well as some plan Bs in case it genuinely isn't possible to get one or more of the slots you want. For example, we once wanted Giovanni's on a night they had a mystery theatre activity on there, so they weren't taking bookings at all for that night. As far as food is concerned, I believe you can order pretty much as much as you want of everything except for Chops, where I think you're limited to just one main course.

Yes. I was informed back in June that our time in most of the ports on my 12-night sailing on the 23rd would be reduced precisely for this reason. It definitely happened on the identical itinerary on the June 5th sailing. I haven't heard anyone comment if the also identical September 11th sailing has been affected as well. Since this is an ongoing situation I am not entirely convinced by the explanation and am more inclined to think it may be a fuel-saving measure but it is what it is. At least we have not lost any of our ports.

Perhaps the May half-term break might work for you. We were on Odyssey in May and the weather was perfect for the pool and land activities.

Do your homework so you know what price you should be paying for the room you want.

Great, thanks very much. I'll have a look at those.