Posts

842

Joined

Last visited
Profile Information
Gender
Location
Interests

I'm a boat captain, fishing , outdoors.
deep1's Achievements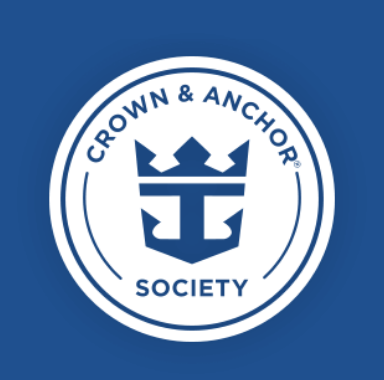 Pinnacle (7/7)
643
Reputation
Does anybody have the times for the Ketchikan lumberjack shows? (first or last one) each day? Thinking of half day halibut fishing then catch the show before we go or show then Halibut?

I see you mention uber/ taxi... No shuttle?

Looking at Alaska options... One kinda pulling me aside involves Seattle depart and return. I'd be interested in a hotel as close to port as possible... Bed with near by food and ease of getting to port is all we need... As long as I'm talking about Quantum..... Where is the Main Dining Room ? I know on most ships its decks 3,4,5 aft but it doesn't show on their deck plans???

I may look that direction as I'm seeing about 1600 on same routes....

Great stuff gang... Keep em coming... The more distractions I can come up with the better....

Thinking about Alaska "Southbound". Did it years back and want to do again. We flew into Anchorage and stayed very close to where we caught the train to Seward. Can't remember the name of the hotel? Anybody? Next: I have been up there three times and not had a chance to do my bucket list halibut fishing... Has anybody done it from Juneau, Icy straight, Haines or Skagway with good results? I know I saw good halibut on the docks in Ketchikan but fiancé' wants to do the lumberjack show and salmon fish off that in town bridge. So it has to be the others mentioned ... Next... Anywhere to see bears? I spotted seals, whales, dolphins, orcas, walrus, eagles, moose, and other stuff but no bears. Fiancé' would flip her pancakes to see one. Next... Good place to get king crab legs? Yeah I know I need to mortgage my house and sell my first born to pay for them but.... Next... Air fare? I shopped it a few months ago and now its gone into ridiculous kind of expensive? Ideas? Get an agent? Finally: Souvenirs? What are some of your favorite mementos of your Alaskan adventures? I've got a "thing" for raw gold so I'll be tracking some of that. I have a bunch of "ulu" knives so Im good there. Im thinking for the Fiancé'.

2 cents and I may be wrong.... But.... This agent may well be one of those that blocks and pays in advance for several cabins. They paid yours in advance and now they are billing you to recoup that outlay. They make their commission from a portion of the discounted rate they purchased in bulk. We do that in big game fishing charters and see it as what may be going on here???????

$26 explained. Thats what my gal put on her sea pass tied to my card. Doesn't explain why they havn't gone after the big fish (My bill).

It came from royal them selves linked to the app that is no longer accessible???

In the grocery store and my phone dings... See a message that royal is only now authorizing my card? I tapped the message to see more and it took me to the app. The app wanted me to re enter my info and then denied access because "thats a past sailing"? I've always been able to access app reservation or not or? On board the printed statement was correct except missing a casino charge. The app same thing and an email this morning. Checked my bank card activity. No authorization showing, earlier or now. The missing casino charge is right there as paid. The parking garage is showing as paid. Then a mystery $26 charge out of the clear blue? To them but not something I recognize???? I don't see any of the charges from the trip? Is this something I should worry that they are gonna air out my card and I'll have to chase forever? Seems a load of others from my cruise got same message...

Tried it again and it worked, thanks!

I tried that and no love...4 I was kinda kidding when I added the sale part

Back on my couch fresh off Oasis. Resdy to start shopping again and all I'm getting is "Sorry , there were no r=cruise results that match the filters"? I start with a broad approach like "Oasis" or a three month widow or four departure ports. Tried different ships , ports , etc. NOTHING... They say they have a sale that ends in a few hours... Are they going to honor prices if this glitch doesn't clear?

On board Oasis. Recall seeing Matt give high marks for Port Barbecue. Well after a couple endorsements beyond his I gave it a try. BBQ I can normally take or leave but this was by far the best I have ever had! Addicted after one dose … Matt thanks for the heads up !!!