Posts

520

Joined

Last visited
Profile Information
Gender
Location
Interests

I'm a boat captain, fishing , outdoors.
deep1's Achievements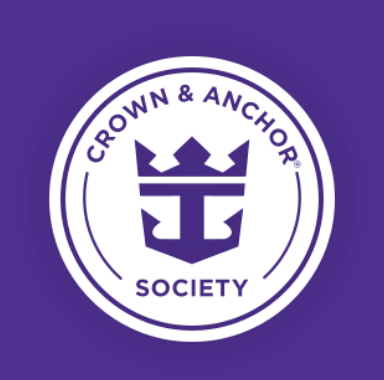 Diamond Plus (6/7)
441
Reputation
She's a keeper... Watched You tube how to just for the scan several times and none sunk in. She needs to tutor my sorry self I guess...

QR Code!?! I'm lucky if I can figure how to get on line... can tell this is gonna be an adventure... CVS won't touch me with no insurance despite saying they will. Can't get a straight answer from Walgreens if they even do quick near me, Urgent care type can do it but at $160. Fiance' and her son can get done at CVS or Airport in Jersey. Her daughter can get done at school. I had to pass off a weeks job to a fellow I know to be available for the test. Was gonna get back night before cruise from Bahamas fishing trip but thats out the window and I had to hire that guy to fill in. Just me thats having a tough time getting done...

Havn't opened the ones I got. Do I have to set up zoom app on my (Computer or phone)??? Do I need to scan something? If so I need instruction from my hyperhot hypersmart Fiance' I guess how to make that happen...

Thanks... That explains it I guess... Had a similar thing with a doctors office last week. kind of... All the way through it was Info @ and the last link went to a not existent

[email protected]

Got sorted through that and ran into a lack of www... like this....

I was able to get there off the main site to Optum store, but tried Matt's link again and still that way locks out?

Needed to order more test kits and every alarm on my computer screaming about unsecure site???? Trying to enter through chrome using the link from the blogs main page and Matts article. Being told not secure, certificate cant be authenticated and flat out has me blocked from getting there. After several tries I was able to get to Royal's Q+a page???? Anyone else?... I went a few days ago and no problems.

It arrived... My sister went and got me the un monitored one in the mean time (she knew I needed but not that it had to be the be the proctored one...) . Bless her little heart...

Good thing I didn't need this in timely fashion. Two days astern and no delivery... Mot even shipped from what I can tell? See a disclaimer now in place pushing it to three, that wasn't there before...

I do gamble some... Not a lot... Typically about $100 a night is what I am prepared to (and often do) lose... I have hit a couple home runs along the way and I have been handed a severe beating or two. I found the discipline to make my casino trips very limited...

I want that free spin to try and win that key chain... After giving up 40 C+A points that they "misplaced". Going from emerald to gold runs my balcony prices up more than I should have to pay. I don't want to give up a single thing more... Even if it effectively means nothing...

Been on plenty and checked just fine. This one check in itself went smooth. I noticed though that on computer "set sail pass" it says "choice". I get it. Thats a very low tier casino status title. I'm no big gambler so it fits I guess. Then on my phone app it doesn't show choice. As I will be boarding using phone does this mean I lose "choice" status? I am guessing it would get me a free spin trying to win a key chain but if that's what it is I'd still like at east that much... C+A already "lost" 14 years and 40 of my earned points with no resolution in 3+ years. I'd hate to think they are going to just stick me again on this????

The day she came in she later went up river then out the Verrazano then came past me where I was fishing... The up river might trips have been a practice stop to see the statue and the freedom tower then a real one with guests last night... If it's gonna be a habit, I need to alter my striped bass September spot.... Right where they turned in is where I normally drift using eels for bait...

Guess I'm the only one still admitting to being on this one...

We also got the 1 check in times for my group. That might be the earliest? Other sailings I have seen earlier but seems this one is 1:00. Oasis slipped past me while I was fishing the other night .... Got my blood boiling in anticipation for this one...

Next March... Original dates on original Indy sailing fit kids vacations this one only fits one (kind of).