Posts

685

Joined

Last visited
Profile Information
Gender
Location
Interests

I'm a boat captain, fishing , outdoors.
deep1's Achievements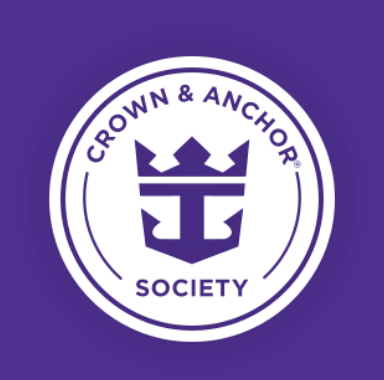 Diamond Plus (6/7)
531
Reputation
I'm so sorry to hear that...

He was paid in full and had to cancel just a few days before his trip.

He was surprised... He was expecting FCC. He mentioned the agent was very nice and understanding as well. . If I had known what a hassle it is with being put in name of guest instead of the one who paid for it, Limited time to use it and can't use for parts of the fare, I would never have accepted mine a long time ago... My next trip I have combo of old FCC , FCC that was issued at 125% and a heap of cash for upgrades... Thats why I was wondering what he can expect in return...

A friend of mine just had to cancel his upcoming sailing for undisclosed reasons... He had been bumped off several others (during shut down) and this was a rebook using FCC... He was expecting the result to be another FCC. Instead, they set him up for a refund to original form of payment (45 days) without him even asking. They said he could do that or book a similar cruise right now. He wasn't prepared with an alternate sailing in mind so he accepted the refund. Is this something new? My last cancel they went fcc which I didn't mind because I rebooked right then. Will he get back full amount? Or will they go back several sailings to his original cash amount with other considerations for other outlays upgrading, etc.?

Yaaayyyy they got it right and I got my proper replacements.... Third time the charm....

On some of the ships a "cross" symbol indicates pullmans...

Cancelled one in November and only recently did I get confirmation despite shifting the funds that same day to a new cruise...

Dates on the boxes expired September!!!

A place similar to them that does tests only doing it. Cheaper than Airport by a lot but not cheap.

OPTUM / E- Med are on my "NO" list after knowingly sending ne yet more expired ones Date was September 19, even extended that is only til December. Well, last time I looked its January! I have a public facility appointment so I'm good, GF had to pay a clinic in Jersey $90 a person for rapid . All cause CVS doesn't follow thriugh. Even here in Florida I went for booster appointment. They were out. Went to Publix next door, no wait, quick harpooning and on my way...

They had and still have seats available on earlier flights but wont "release" them... I argued with them til 1AM. "We did you a favor by rebooking you (To red eye nightmare)" Travel agent tried as well. Finaly I made the call to fire united and rebook elsewhere. 3AM to finish the problem...

We switched from ACY to EWR departure today after cancellations there. United cancelled us three times today and want my girls on a 10PM departure getting in 1:30AM! Damn hotel is $500 when you get done with fees, resort fees, taxes, parking and stuff for a couple hours???? I'm fuming mad at United right now. Cancelling a week out????

They didn't offer that in checking today. Slow or fast PCR

Yes the ninth... The one we had found looked different. We finally found that one you show. Thank you... Now if I could get flights to stop changing and canceling, I'd feel much better...