Posts

266

Joined

Last visited
AlohaLivin's Achievements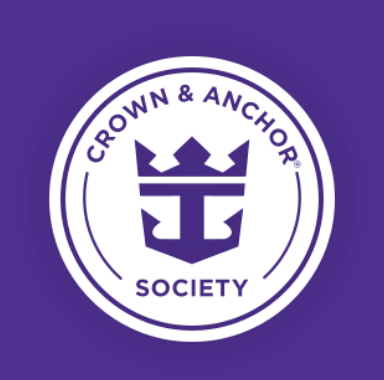 Diamond Plus (6/7)
197
Reputation
Doesn't seem a lot different from Golden Coral to me (or Ryan's, or ...). We go if we are forced, only. But the sugar-free lemon cookies are worth a quick run through

Good info! There are also some good prices on Oasis for fall - we paid a good bit less than usual for the crown loft on Oasis for November (too many cruises reserved lately so I don't want to mislead by not being accurate on the price - seems like low 4's. EDIT - I knew that I should not rely on my memory with 4 cruises in the hopper - I checked and the crown loft (sea view balcony) with taxes/fees was just under 3k each (2 of us booked). Pretty "suite" deal

I had offers last year that I had no time to take, but there has been nothing during this crisis (and that has been a bit surprising). We've got so many booked through the fall and spring that I don't think I would have any time for any free cruises (same thing that happened to us last year when we had more cruise opportunities than time to go). On the positive side, I did get to finally use some of those MyVEGAS points for OBC's!

AlohaLivin reacted to a post in a topic: First Time Cruiser Questions-Oasis of the Seas-Sky Class Suite

There is a bed and breakfast that we love, we look forward to sailing out the MD port because we will be staying there - Rachael's Dowry. I get so weary of all the corporate hotel chains that look alike these day, this is an amazing change with very personalized service. It's practically next door to the stadium in a beautiful and historical neighborhood, it is close to the casino and everything else downtown, and the inn keeper Linda is friendly and gracious. We stayed with her the first time on a trip where a conveyor belt breakdown in Atlanta caused quite a delay in four pieces of our luggage – it was a nightmare. When we got there, very late and still without bags, we found that she had gone to the store and gotten us tooth brushes, razors, etc to help us. Truly, an amazing stay and a lovely host. https://www.rachaelsdowrybedandbreakfast.com We had reservations for a NE/CA cruise in June that has been cancelled. I hate that we now won't get to stay there (I like it enough we had a deposit there for more than a year to insure our reservation). Even more I truly hate that this hoirrible illness is so badly hurting the small travel-related businesses if you ever stay, tell her the McBee's said hello!

AlohaLivin reacted to a post in a topic: Fort Lauderdale (Port Everglades) pre cruise dining and hotel recommendations please

Sometimes it is tough to find anything other than a certain kind of tour in a port - like snorkeling1, snorkeling2, etc. We like variety but it is hard to find sometimes. And for whatever reason RCL does a pretty lack luster job at given more than the most barebones, vague info on any of their offerings. That means I often lean toward 3rd petty tour operators to get more info and some reviews.

Lovely! I had not really considered combining the two but it might be a nice way to spend a long day. One thing I have wondered about is that every time I look at the Tortola beaches they seems to have much stronger surf than the waters of St. Thomas (although I can't say why that would be the case); not as strong as Hawaii but rougher water. Is that the case?

We lost two cruises to this pandemic and had enough $ in FCC we were anxious to book. We found a nice repositioning cruise in April 2021 and then yesterday an Eastern Caribbean for 10/31. But I don't want to end up with 3 beach days (I am fair, plus that is a lot of repetition). For the beach day we would like a lack of crowds if possible, clear and warm water, and relatively painless access (distance wise and otherwise). The competition for beach vs. non-beach is between: 1. Charlotte Amalie, St. Thomas - 8am - 5pm - in the past I had decided on Linguist beach on our own (some cruise lines refer to it as "secret sands beach"), but the ship docked too far away to make that workable and we changed plans. 2. Tortola, BVI - 8am - 7pm. - I know less about the beaches here, or their distance from the port, but it is a longer day. Just looking for some opinions about which beaches might be best between the two and what the really good non-beach options might be for each. thanks!

Hey you . I have never understood why non-cruisers are often so negative about cruising. The comments I saw online in various places like YouTube vlogs you would have thought cruise lines were possibly spies for N. Korea and everyone who worked for one should be hung. It was truly ridiculous. I am just not sure about it's origin.

Just wanted to stop back by to say that I appreciate the warmth and welcome many of you have offered since I found the wonderful resource last year. I also appreciate the information shared and hope that I occasionally added to that wealth of knowledge. @SpeedNoodles , my twin, I surely hope to see you he day on the high seas. Happy sailing to you all

My point was, partly, that the same could have been said about @BB1 (his count showed 5 and he had posted 4 on that one thread) but you had welcomed him. And many people here make complaints with support. I don't know either of them, but the intensity from the responses seemed far stranger to me than the commentary from the OP. But it surely isn't a surprise the OP wouldn't have returned. It was simply unclear to me how one was superior to the other or whether it was just the fact that I was the one who posed the question that was the real problem. But then it's clear I am not viewed as worthy of being in the club, I haven't missed the clear message, and so it may be that I am just not able to comprehend.

Thanks, that's great information! I really wish it was available on our upcoming Grandeur and Adventure cruises, it is so nice not to have to deal with luggage until you reach your home airport (although it does require some creativity to figure out how to get through the last morning of the cruise with only the amount of liquid allowed in a carry on )

I have never had any quarrel with you and don't know of any quarrel that you have with me, so I only wish to clarify - are you saying that anyone who has any negative comment or opinion about anything related to Royal should go elsewhere (cruise line and board wise)? I had really thought all honest, genuine opinions of those who sail once or often on RCCL were allowed and welcomed here. I do so hope that is the case, after all there are complaints in this thread and many others and often from very loyal Royal cruisers - either way, I definitely want to know if it's not. I believe that if only certain people are allowed to make negative comments or if the entire point of a board is to amass kiss-up points then it ends up being of little value in the end. That would be a bad thing as RC Blog is a great resource. I am not much for doing things in a passive aggressive way or even trying to read between the lines; it is easier to just be honest and forthright. And also to be very clear I also welcome @bb1 here, but my comment was that It made sense to wonder why someone with almost no posts was so very worked up and critical of others (in the same way many long-term members have many times made comments on a poster's low number of posts in response to their post without it being viewed negatively). Everyone - We head out soon on the Grandeur and I am more than ready to get a respite from the madness my work has been in the last months. I am off to pack now! Happy Memorial Day to those who celebrate it. My father was in DDay and fought for the liberation of Europe, my sister served in Iraq twice as a battle field doctor, and my husband served for 30 years in the US Marine Corps. Needless to say our family has too often witnessed the many sacrifices made for freedom and we will never forget those who lost their lies and families who never quit missing them.

That is true, NCL's benefits for the equal loyalty level are really a great deal better in my opinion. Hubby and I recently been having an ongoing conversation about whether we should stick with our decision to remain primarily with RCCL. And loyalty rewards are definitely a part of the calculation (as are associated lines, typical cruise perks, variety of routes, etc.). And honestly this Key issue is becoming a part of the calculation since we like the suites (but why is long-winded and another issue). We have two cruises currently booked with RCCL for 2019 and we really like rccl, but our conversation on this issue continues. @Razerbkfan check our my hometown airline, Delta - they have one of the few airline loyalty programs where the miles earned never expire. @princevaliantus so, where do I get one of these "little orphan annie decoder ring"? Does it come in a Captain Crunch box? @BB1 I have to say that I am not quite sure why you seem so very angry and dismissive of the opinion of others. The OP didn't say something terrible, just their own opinion. I like this RCL blog board very much, but it is not to my knowledge a cheering section or a fan club for rccl but is rather a place for discussion (including ones that are at times negative about some aspect of rccl). It is for real conversation with real opinions of new and veteran rccl customers. If that is not true, someone please correct me! I see you had virtually no posts before the 4 out of the 5 you have made in this one thread rather condemning of posters for having any non-glowing opinions; but please note that those posters you are criticizing include people who have been around here a while and have made genuine and consistent efforts at helping others.

To be honest, I agree with @Pima1988 that it could very easily become a problem. There are people who take a cruise to drink and party, but there are as many who hope for some peace. The Bungalows are very close together, I can't imagine music would not be heard by neighbors unless it is extremely low (and who takes a speaker who is intending to play it that low?). And while I could go talk to someone who was interrupting our day (not an inexpensive one I might add), it would not make my vacation better that I had to deal with that (especially since too many adults become defensive or even angry when someone else is assertive but polite in making even a reasonable request). My smart, loving mother always said to us "Your rights end where my nose begins" and I have always thought that was the perfect way to view "rights" - there are so many people who think it's their right to do this or that thing, but when what we want to do impacts others then their rights to be free from us and our actions trump our needs ("rights"). I am not saying that is just for this issue, it applies to everything in life. My personal feeling is that if we consider other people's rights as quickly as we think about what we want, we would all be a lot better off.

A. It's a vacation.... me do the cleaning?! Heck, I don't do major versions of "housekeeping"in my own home, def not going to do it on a break. B. If I made to eat any meal at WJ then I will find a new way to vacation; to me most of the food is exactly like the food found in the chain buffet restaurants (refer to the postings from @Fuzzywuzzy @Pima1988 and @WAAAYTOOO for additional details on this). Once when cruising with my husband and my sister, they both decided that they needed a nap late in the afternoon The short version of the end of the story is that we were so late getting to dinner that our only option for a meal was the WJ; I promise you that they will NEVER forget just how bad an idea that it is to force me to eat at the WJ Re Cruise Lines - we have found NCL to be a great line, but that is also sailing in the Haven (although even in the Haven we hated Epic). So our experiences on RCCL and NCL have been very comparable in like cabins. Carnival I sailed on once during grad school - we were in the top suite on the ship and it was the size of an RCCL grand suite with almost zero perks; we didn't return. The last time I was on most of the others (like Princess and Holland America it was so long ago it's hard to use those cruises as comparisons). @tiny260 What did you find unpleasant about the non-Haven NCL crusies?