Posts

352

Joined

Last visited
AlohaLivin's Achievements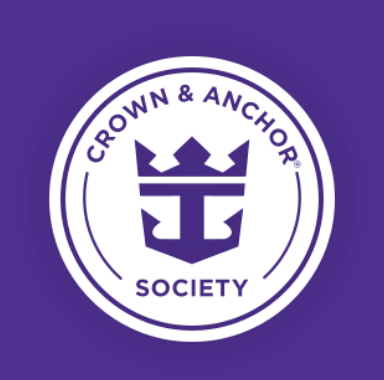 Diamond Plus (6/7)
264
Reputation
I was doing that before I posted and spend a good while at it - however, I did not run across one that was similar. So I thought someone might know offhand. I thought it was worth a shot to ask.

The Landis. Make sure to ask for a room on the upper floors. We had a 2 bedroom - had a lovely enclosed patio with a table overlooking the city, walking distance from everything, full kitchen, and full den. A wonderful find!

Hi! Any ship (a) doing an 8 day E Caribbean (St. Thomas and St. Maarten) and Perfect Day very recently? This is our itinerary for Symphony in the spring, but it will be a newish itinerary for SY at that point and I would like to get an idea of the possible schedule from a ship with a similar schedule currently if possible. Thanks!

I have no recommendations for Seattle. But if you ever decide to sail from Vancouver to Alaska tag me and I will give you the name of the most wonderful hotel for such a reasonable price. We spent 6 days in Vancouver post cruise and this was basically an apartment in the middle of everything!

AlohaLivin reacted to a post in a topic: How long does it take you to break your pre-cruise diet once you board the ship?

Baked Alaska reacted to a post in a topic: How long does it take you to break your pre-cruise diet once you board the ship?

VirtKitty reacted to a post in a topic: How long does it take you to break your pre-cruise diet once you board the ship?

AlohaLivin reacted to a post in a topic: Who has the most sailing nights coming up? Me - 47 thru March

Here is my tip - take the vaccine band off and put it with your card in the clear plastic cover attached to a lanyard. This is allowed. I wanted to take mine off to shower on the Symphony 3 weeks ago and so had them cut it off and give me another - the woman at the desk at that point told me that I didn't even have to wear it, I just needed it with me to show. So tucking it in with the sea pass was perfect since it could be readily seen! And no, I don't have oppositional defiant disorder but I have been known a time or two to figure out a way the rules can fit uniquely @PG Cruiser - Miami 3 weeks back was a light blue (so was Allure in Ft. Lauderdale / Everglades the next week). The master plan is murky if there is one

As someone who also sells on NCL, I have to point out that almost every cruise package includes a free drink package (for all cabin levels). For suites, there are always fee drink packages, at least 3 speciality meals, etc.

Maybe the ones in the jacuzzi would have preferred the Oasis cruise a couple of weeks back (FYI I doubt many are jealous in either case, just some don't prefer to be given little choice but to watch )

I have found a few 50% off at Cococay (like snorkeling equipment and floats), but mostly minor offers. Explorer and Grandeur 2022 have no real sales (and Labadee for fall 2022 isn't even showing so no sale there). The "sale" for 20.99 for the surf internet packages was the same as the price before Black Friday. The prices for cruises are a good bit higher than we paid so nothing there. I still think the whole "free" cruise giveaway that was and then wasn't is still super wierd.

I'm in the 'straight but now narrow" category so cannot speak to what the meetings are like, but I saw multiples LGBTQA+ meetings on each sailing for the two cruises we just completed. I know some meet up's for groups have changed as a result of covid, but the Friends of Bill, LGBTQA+, and Veteran's self-led meetings were still listed on the Symphony and Allure

A number of reasons. It feels less hectic, it has a suite's beach (small, but a great lunch), and it still has bungalows (vs. cabanas only that I just priced too high to be reasonable for a couple in my opinion for the partial day we would use one). The water is also a bit warmer.

I actually prefer Labadee to Cococay and so hope it will still be on the schedule for our August 2022 sailing

We also have not seen or heard anything onboard either the Symphony or Allure the last 2 weeks to suggest a bias against families or children in either action or speech (and most certainly nothing of the kind of highly negative commentary suggested by the phrase "dirty, dirty unvaccinated people"). Who knows what people perceive, but I have seen zero evidence (with ships full of children and with a number of families with multiple young children in the CK on both sailings) that there is any discrimination against families with kids. Yes, there are areas of separation since the younger children will not have been vaccinated, but I haven't seen any indication that it was done with any derision or prejudice (much less malice).

Our experience is that the cabin attendant in a suite will bring the pool towels to you if requested (and replace them if they are left with the other soiled towels in the bathroom).

I'm onboard the Allure so I'm sorry I didn't get to read through all the responses, but wanted to note that on the crown loft suites some of the upstairs bathroom have a large shower and others have instead a large tub that doubles as a shower. A great suite, near the CK (I still prefer an OS but the CL is a close second).

Yes, on Allure. I didn't see myself having to do crisis intervention on the ship, but you do things you have to do sometimes and I was glad to help. She is a dear woman.We're checking in on her frequently and got in touch with a few others that have met her to try to fill some more of her time. P.S. We are so sorry that you aren't with us!