 Posts

233

Joined

Last visited
Recent Profile Visitors
The recent visitors block is disabled and is not being shown to other users.
barjpoe's Achievements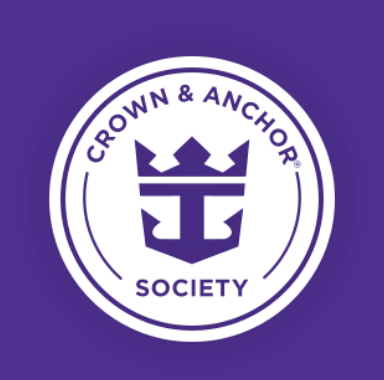 Diamond Plus (6/7)
103
Reputation
Does anyone have an idea what the Dining on deck 15 outside the Windjammer might be? Hopefully they'll put the Teppanyaki there. Also would like Samba Grill in the Solarium Bistro in the evening or maybe Sabor.

Just came off Allure. Did 150 twice. We like the Beef Tenderloin for 2 (presentation BC was neat) the second time I had the Lobster Thermador was fine, DH had the halibut which he enjoyed. Yes on the Fried Cheesecake, the PB tart was good too.

Well, we'll find out. We've booked the Blue Lagoon Island DELUXE Beach Break on our Jan. 28 sailing on Mariner. the description mentions a 30-40 min. scenic boat ride through historic Nassau Harbor on a double-decker ferry. Arriving at the Island, take a soothing swim in the calm lagoon, float on an inner tube or lay on the beach with the white sand between your toes. Enjoy a double hammock for you and visit the Island Bar and enjoy one of the local specialty drinks. Complete your day at the beach with a stop at the animal facility, where you can see dolphins and sea lions at play in their natural habitat. It also offers a complimentary lunch: After a relaxing day on the beach, satisfy your hunger with a tasty grilled picnic lunch.

It is still showing on my Mariner cruise Jan. 28.

A lot of the islands require biodegradable sun protection can anyone tell me which brands are biodegradable, or how can you tell by just reading the front of the label. Not the fine print on the back, cause I'm not sure what words I'd be looking for.

On Odyssey back in September the 2 bubbler fountains were covered. You can always go to a bar and ask for a cup/glass of water then fill your water bottle. Just don't fill then up directly from the dispenser, please.

as I said haven't tried it yet. will let you know when I do

Something similar - on the app, while on board only offered a couple of times. I went directly to the restaurant and was able to get the time I wanted.

The shop is called the Amsterdam Cheese shop and Liquor store. I really don't remember , though I did buy a package of asparagus flavored cheese, (haven't tried it yet). many different flavors mild to hot. Got a sampling of 2 gouda type. At the end the tour guide offered either an almond cookie or Hoodsie cup type of ice cream. Some one in our group didn't think much of the vanilla flavor, she also had pistachio didn't get a reaction on that flavor.

We just came off Allure of the Seas, did the trolley tour (booked through Shore excursions). It just drove around the capital. Did stop at a cheese store and had about a half hour of shopping in Philipsburg. Looking back over the info we got, the only restrictions where when we got to St. Kitts -all guests had to book a tour through Royal.

Me too, the person I talked to also talked to the Resolutions dept. and hopefully in 24 hours it should be say booked. Was on hold for about 3 hours, then another hour and a half trying to get things paid for. My cruise planner says 'Reserved' ; the bank statement does say 'pending' so I'll give it until after the Tday to see if it changes.

In the MDR for breakfast there are a variety of juices - OJ, tomato, V8, cranberry, apple, and maybe one other can't remember. Prune I think

Just came off Allure. Yes on 150: we enjoyed the Beef Tenderloin for 2, but I did see 1 diner got it for 1 (so that may be an option); We did enjoyed Samba Grill: though it can be overwhelming (too much meat), DH had extra of the lamb; Chops is Chops; nothing on the Giovanni's menu says 'eat me', I think the new Giovanni's Table has a more appealing menu; did the Hibachi which is always an entertaining time; ran out of nights to do Sabor, but if you like Mexican yes enjoy because its on the endangered list.

Milk Shakes - Unfortunately with Royal going to be more environmentally friendly the new paper straws do not work/last in the milk shakes. Too small of a hole? I wish I could remember what type of straws the dinners / drive-ins / soda shops of the 50's used for their milk shakes. Was it plastic or paper? if paper if paper they must have been well made.

WoW! I never expected this kind of reaction. I agree with letting guest take their own cup of beverage, and already individual plates/bowls of food.