 Posts

366

Joined

Last visited
Recent Profile Visitors
The recent visitors block is disabled and is not being shown to other users.
barjpoe's Achievements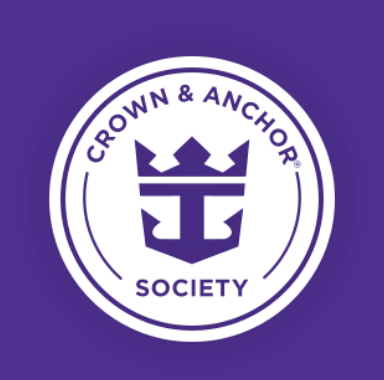 Diamond Plus (6/7)
170
Reputation
I think we stayed on it for at least 2 round trips. I think as long as you're willing to drink you could stay on it for a while.

Back when cruising first restarted and it was impossible for the crew to get off. I bought Chris some Rice Kripie (R) treats.

Those gentlemen who wear their kilt garb look so sharp!

More then likely they'll move it to day 3. To give people time to get ready. Just came off Odyssey, PD was day 2, Formal was day 3.

Also USB ports by the bed

We waited until we reached Diamond on Royal before we sailed on Celebrity. Your Diamond level = Celebrity's Elite level. which has some nice/better perks

We have Medicare, so we didn't get charged. But somebody paid for it , just like when we went to the CVS testing kiosk.

MEDFIELD Like I said it was in a Minuteclinic. I think you got to hunt a peck, I was lucky and found that the one I went to in the past was still doing the Rapid type. Could only get appointments day of not next day or further out. Good Luck

Just did our tests at CVS Minute Clinic, They did take vitals and had to answer some other Medical questions. Came back Negative. YEAH!

The little bread container that gets put on the table is just about the same each night. Always 2 slice of Italian style bread 2 also white rolls (probably sour dough type) and maybe 1 more other type - cheese, pumpkin seed. Very rarely do I see a dark roll.

They were offered many years ago, when the assit. warier would come with a tray full of many different kinds of bread/rolls. They look like that they took a bagel, cut into 6 pieces and dusted them with poppy seeds.

oh, well I find out in 2 days

Also when you get back on board for the 2nd cruise a day or so later go down to Guest Services and make sure that they have a CC on file. We got the statement at the end of our 2nd leg and it showed a balance. Well, I thought they had my CC on file caused I did the checkin months ago. So as we where getting off the ship to have our seapass cards; ours BEEP, we couldn't get off cause we hadn't paid our bill. (I was irate!) had to back to GS and give them the card. DH was getting hot under the collar. FIY DON'T ASSUME ANYTHING!

Radiance of the Seas is going through the Canal. Leaving Galveston on April 21 to LA.