 Posts

408

Joined

Last visited
Recent Profile Visitors
The recent visitors block is disabled and is not being shown to other users.
barjpoe's Achievements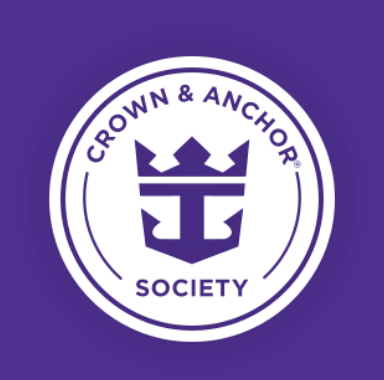 Diamond Plus (6/7)
214
Reputation
It sounds like they can handle small groups (20 or less) as oppose to the 40+ that the M&M draws.

I read your first sentence, and said huh? Then I looked to see who said it. Ahh! We're doing fine. Hope you're doing fine too. Yean, I set up a M&M on our up coming Enchantment cruise., as you mention to get to know the CCers.

Some have taken them to a jeweler or maybe a print shop that deals in pins , to have the pin taken off and a magnet type clasp/attachment put on instead. That's how the Pinnacle pins attach.

Does anyone know if Royal has started the M&M back up. OR maybe never?

Remember both of those restaurants are an up charge. So if you get a 3 night dining package you could be fine. The lobster at the 150 is Lobster Thermador which is pretty good in my opinion. I think it is a warm water lobster tail.

Thanks for the idea. Will see if I can find them. I got my D+ , but not sure where the others are. As others have mention some where in the house collecting dust. Maybe when I downsize I'll find them

If you are a party of 2 at a table for 2 that would probably be ok. But if you are seating at a large table, your table mates may not like it. On the other hand if you are part of a group that may be ok to show up a bit late.

I think the Pinnacle are suppose to wear them. I heard a story about one Pinnacle member was asked a question cause the person thought they were part of the crew. I know of some who don't wear their D+ pins or below cause the pin puts another hole in the article of clothing that their wearing.

Don't forget the Vegan menu, find it on the App after the Kids menu or ask for it. Sometimes there is an item that might appeal to you. You can also order off the Kids menu - Chicken fingers with a Caesar salad anyone? or the Brownie it comes al a mode?

We like to buy the Christmas ship ornament (3-D style, not a flat disc type). We got one on our last Odyssey cruise , but when I got home and compared it to my Quantum one it was a BIT smaller. I think they've changed the venders.

Though on Jewel British isles and Artic circle there was no lobster night, Don't forget to check the Vegan menu there might be something there. A couple of time there was a veggie tempura as an appy also some interesting soups. You can also order of the kids menu if something on the regular menu doesn't say 'I want that'.

On the newer ships - Odyssey & Wonder you can purchase one of kind made from the steel of the ship jewelry, $$$$.

Samba Grill is located in the Solarium.

-Yes, on substations, I have a problem with scallops, so I got a thin sliced beef appy, also do not like coffee/expresso so I was able to get a plain chocolate martini. You might want to look at doing the Royal Lunch which is served without wine, but if you want to pair it with wine you can for an extra fee.

When we landed in Amsterdam , there was no one! We did have instructions to go to the lounge at Arrival Gate 4 ; there was no lounge! We walked all over Schiphol looking for someone holding a sign. Just by luck found the person he was walking with sign with our name on it along with someone else. Never found that person. The next day our traveling companions had the same problem; never found anyone , had to take a taxi to the hotel.