Posts

348

Joined

Last visited

Days Won

5
Profile Information
Gender
Location
Interests
Traveling Mike's Achievements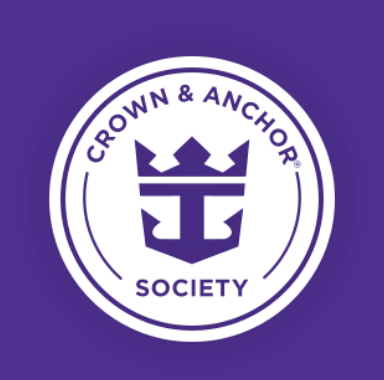 Diamond Plus (6/7)
802
Reputation
I just got off a TA Cruise and the Specialty Dinning was over filled every night. A full night is 60 seats, and they were running 80 to 90 seats. If you did not book your dinners the first day you did not get a reservation. I am guessing they are wanting to sell the packages so they will keep every night over full. I expect them to start forcing dinner times of 5:30 pm to be able to use a table two times a night.

I just went through a similar thing with my son. He cruised from the age of 8 though 18 then we stopped while we paid for his college. In July he did his first cruise at the age of 24 as an adult. Cruising as an adult is way different than as a kid. What I had to learn was to give him options then do my thing. I wanted to take him to everything and have him experience everything with me but after 2 days I figured out that was not working. I ended up letting him know what I was doing and giving him the option to do it with me or not. I would let him know I am doing breakfast in the windjammer and then hitting the hot tub. I am doing bumper cars at 10 am and doing waive runner at 11:30 am. He would join me or not and I ended up doing my thing, some of the time with him and some without him. Every day we did dinner together then the shows in the evening because that is something we both liked all the time.

Make sure you do the cash pull on a slot machine. If you do it at a table, they charge a 5% fee. The slot machines there is not a fee and they do not know how much you played before cashing it in. The only risky part is self-control. Can you control the urge to pull the handle and get rich.

The only time I have not gotten a price drop is when there were no more cabins in my category.

I know this is not the question, but I used both. The app is better for watching when it opens up and getting the first boarding time. The website is better for being able to see and type my information. The app is better for scanning my passport and taking my picture. The website is better for seeing everything at one time. The app is better for see that everything is checked off. So.... my answer is both

The one with the link I supplied was multiple rooms. When I was there, I had one room and another group of young people had the other 5 rooms. I liked this place because it is separate than the owner's house. It was just a bedroom, two shared bathrooms, a setting room and a kitchenette. The only issue was it was on the second floor and you had to carry your luggage up the stairs.

Most of the time I have found Airbnb people willing to work with you. The one I used in Fort Lauderdale picked me up at the airport and then took me to the port the next day for a small fee. I have had ones let me come to the house early before check-in and hang out and watch TV until the room was ready. You never know what they are willing to do until you ask.

Everyone has an opinion. What you need is way different that what others need. I do all my own research and booking and I just need a travel agent to give me extra money on my cruise. You might need someone to find what you want and explain everything to you. What your question should have been is how do I find a travel agent that can help me ?????

its not a hotel and you have to carry your bags up some stairs but it is the right price for a good bed and shower. I stayed at this AirBnB and it was half way from the airport and port. I just took a Uber to the room and one to the port. Was much less than the $300 they wanted for a hotel room in February. Airbnb: Vacation Rentals, Cabins, Beach Houses, Unique Homes & Experiences

One last thing I want to leave you with. The only real issue I had on the trip was I got real tired of hearing people complain. Our cruise has over 300 Pinnacle cruisers and the most of the rest was Diamond and Diamond plus. The ship had a couple of meetings with the staff warning them how picky the cruisers on this cruise were going to be. Most of the people on the cruise were great but there was enough that were not that you got tired of hearing it. I was told that the ship had to leave about 350 staff in Copenhagen because the USA would not give them a work visa. All the ships are short staffed to start with. All the staff was working their hardest to make a great cruise for us. I seen the glass half full and appreciate everything they did. Please, going forward do not be the glass half empty person and only see what you did not get on your cruise. Thank you for following, Mike

Traveling Solo There are lots of people that wonder what is like traveling solo. This was a different trip so I thought I would share some of my thoughts. Planning: It was really nice to be able to pick what I want to do and not worry about what anyone else wants to do. When I got to Prague and Copenhagen I changed my plans while out on the town because how I felt changed. Things I wanted to do changed. I did not have to compromise with anyone, I was traveling solo. Flying into a strange country alone: This was a challenge. I had no one to ask what they thought. I had to trust my own judgment and figure it out on my own. I also had to be secure enough to ask other people for directions or how things worked. Traveling on an European Train for the first time: This was a challenge even if there was someone. This was a very uncomfortable adventure and I am not sure if it would have been better or worse with someone else with me. Not speaking the language and the process was so different I was uncomfortable for most of the adventure. Now that it is done it would be much easier the next time. The biggest issue with being solo is you have strangers setting next or right in front of you. On the ship: my favorite saying is a solo traveler is only alone if they want to be. This cruise I was getting tired of people and wanted more alone time. Now to be fair with you I need to remind you I was in charge of some of the Cruise Critic / Face Book activities. That is over 600 people. I did the Sail-a-Way Meet and Greet, the Group Dinners at Chops, Giovanni and Izumi, and the Poker Pub Crawl on three different days. On top of that I helped on two different private shore excursions that was 100 people and 80 people. With all this organizing I meet lots of people and was never alone. I had to find time for "Me Time".

More Internet Issues I will be so glad when all the RCL Ships are upgraded to SpaceX Starlink. I was going to update and finish my blog on my flight home but there were so many issues I did not feel like messing with it. For some reason setting in an airport for 6 hours two different times make you want to do nothing. Flight Home I walked off the ship with my bags and figured out it would take me 1 hour to get off the ship and through customs. Then I figured it would take me 1 hour to get to the airport. My flight was at 11:50 am so I needed to be at the airport by 10:00 am. With those calculations I had to be out of my cabin no later than 8:00 am. Well.... I left the cabin at 7:00 am because I was awake. I went to the cafe and ask if I could get a egg and bacon muffin without the muffin. They brought me the most beautiful over medium eggs with 3 slices of bacon. Best breakfast I had in 3 weeks. I was heading off the ship by 7:15 am. I did not stop much on the way out. Customs took about 45 seconds. I was in my Uber by 7:30 am. There was no traffic and I was at the airport by 7:50 am. So... I got to set 4 hours for my flight. My flight from Boston to Phoenix was uneventful except for the fact the person in a full plane did not show up. We got to spread out and watch movies. When we landed in Phoenix I found out my 3 hour layover was delayed by 2 hours because there was not flight staff. Then the plane coming in for us was delayed and my 5:45 pm flight soon became a 8:20 pm flight. Not fun waiting almost 6 hours for your connection. I did eventually get to Fresno by 10:00 pm. I was setting outside the Fresno Air Terminal (FAT) when my son pulled up with our two dogs in the car. Those two dogs made me feel loved. They were running in circles in the car and barking up a storm. Once I got in the car they were not sure if they should continue to run in circles or jump on my lap. It is true, Man's Best Friend....

Sea days Now I am in the last leg of my cruise. This morning I got up, checked my cloths, and washed out a couple of shirts. I bring Tide Pods with me to allow me to wash a few things if I need to. Then I figured out what I needed for my last 4 days. Then everything else got packed in the suitcase. When Sunday morning comes there will be nothing to do but grab my bags and leave. I am glad I have these sea days. They should be relaxing but I am ready to go home. These vacations are great but there is nothing like home.

Greenland We spent two days in Greenland. We were scheduled to go to 2 ports then the cruise one of the fjords but we were told because of the weather we had to skip Nuuk. The first day we went to a small town of 300 people called Qaqortoq. We had to park out in the Bay and tender in to the town. It was very foggy and it took forever to get people off the ship. After I got off the tender I stopped and looked around. Left was downhill and right was uphill. I figured I was fresh and would go uphill. Walking around the town I quickly figured out this was not your typical tourist stop. There was not much for tourists other than their local museum. At the top of the hill I ended up going through their local grocery store. The items in the store was Pretty much what You'd expect to see in the United states. It was also your small town typical store that had everything from hardware to groceries. I made my way down through the streets to the couple of shops that were down by the Bay. They had a fish market that was a little bit different. This fish market had well, seals, fish, and seagulls. Yes seagulls that they butcher for you. There was a little cafe that pretty much everybody of the ship was piled into to get sodas and beers. I read reviews that they had really good hamburgers and French fries but the line was so long I decided I'd just go back to the ship and eat. The next day we spent the entire morning selling up one of the fiords. Of fiord is pretty much a big deep river that goes inland. At the very end of it was a very large iceberg that the melting feeds the water of the fiord. The night before I went to bed early so I got up about 5:00 in the morning and by 7:00 o'clock I had me in nice comfortable round bed in the adults area. I was able to stretch out lay down on the pillows play some music on my cell phone and watch the scenery go by. It was beautiful scenery but a little different than I expected. I expected a lot more snow and ice and icebergs than what we've seen. No don't get me wrong it's beautiful scenery just not what I expected. And along the way there was one village that housed 100 people. I kind of wondered how do they live there this seems strange that out in the middle of this nowhere these hundred people live. Over all Greenland was a beautiful place but it's also one of those places that I've been there, seen that, been there... I am done Long, deep fjords

Reykjavik our second day in Reykjavik we did a tour called the golden circle. I was expecting southern Iceland to be just like northern Iceland and all volcanic rock. It turned out the scenery was a lot nicer. It was rolling hills with some color from small vegetation. That don't get me wrong it still was all volcanic rock. Nice thing about doing this multiple days later is this I'm just telling you about what I can remember. Our first stop was a waterfall that went down the river it had this big gigantic waterfall nothing spectacular. Second stop was geysers; If you've been to Yellowstone you looked at these and said oh these aren't anything. If you haven't been to Yellowstone you looked at them and said oh man this is amazing. Our next stop was at a tomato farm and I'll get to into that in a minute in detail. And our last stop was actually a pretty cool volcanic area that this pathway was cut actually created down through the volcanic rock. The actual highlight of the trip was the tomato farm which sounds strange. The people that own the farm came up with the idea when they were 17 years old. They ended up going to college and one of them studied to become a horse farmer and the other one studied to be a tomato farmer. When they graduated they found this farm that had been shut down for a few years and got it very cheap. Well they started raising Icelandic horses. And they also started growing tomatoes in greenhouses. Now years later they export 2000 pounds of tomatoes a day to the market and raise and train horses that are exported all over the world. The horses are special because they have two extra gates; Away they trot or run. They do it in a way that the rider does not go up or down he could stay steady. They showed us an example by the man carrying a beer in his hand while his horse trotted around the track. It was actually pretty impressive. The tomatoes are grown in a greenhouse and the base of the plant is in of barks that is like 6 inches by 6 inches right then the vines are trained to go over and then up to the ceiling. The last part of our tour was lunch. This was the best freshest tomato soup I've ever had. And they had tons of fresh baked bread to go with it. Needless to say my diet went out the door and I had seconds of everything.