 Posts

12

Joined

Last visited
Recent Profile Visitors
The recent visitors block is disabled and is not being shown to other users.
Kaci's Achievements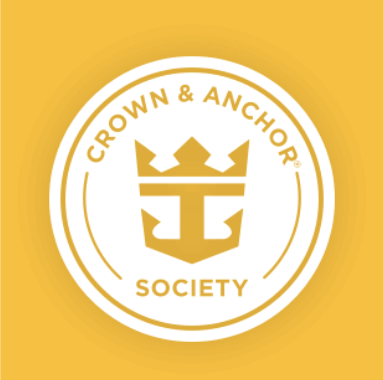 Gold (2/7)
2
Reputation
luv2sail reacted to a post in a topic: I have an extra case of emed tests never opened the case at all

So I was told to order 2 cases of 6 as we had 6 travelers snd they wanted us to leave room for error. We did not open the second case of emed tests. They are not expired. There are 6 sealed in case left. Just returned from our cruise yesterday. Emed will not return. Is anyone in need of them? I am in FL, and willing to ship.

I guess we are just unlucky cause the curative site, and cvs and walgreens said there is no testing on Christmas Eve or Christmas day. Not to mention to get an appointment for 9 people would be impossible.

No they will not be able to result them until Monday or Tuesday. We are also cruising the day after Christmas.

Can anyone tell me If I have to buy the 6 test for $150 from emed please? Is there anywhere else that I can purchase them? We cant get tested on Christmas Eve and have the results by the 26th. First, there are no testing sites open on Christmas day or Christmas eve. Two, even if they were, no one would result them do to the labs being closed. WE board the day after Christmas. These expectations are ridiculous. Thanks for your help in advance.

Has anyone cruised from Port Canaveral FL? I am trying to book parking. I was hoping to get reviews and great deals from anyone who might have any advice. I've been googling a ton of places and reading reviews also..... TIA

My 6 year old is not vaccinated. So he cannot used the at home test? Thanks again

Will they take the at home tests? I read it had to be a PCR or Antigen.

Unfortunately, They are not willing to vaccinate. I am even struggling with the testing because we cannot find anyone that will be open on Christmas Eve or Christmas day to test us and receive results back by the day after Christmas at boarding..... It seems like this is becoming a very rough ride. I appreciate the ideas.

Hello Everyone, First time cruising. Party of 9, with kids ages 16, 15, and 6. Any tips?, stuff to pack?, places to see?, Things on your "must do" list? What is there to do at these places: ORLANDO (PORT CANAVERAL), FL COZUMEL, MEXICO ROATAN, HONDURAS PUERTO COSTA MAYA, MEXICO PERFECT DAY AT COCOCAY Is there things to do that are free or reasonably priced for all of us to do together? This is a New Years cruise. I did purchase some glow sticks for everyone but if there is any other ideas, I would love them. Also, I have googled the weather and being a Florida resident whom lives close to the beach, knows how breezy it can be, but if anyone has bee on a cruise for new years to Mexico, I would love to know how cold it was.... I have googled and googled but I cannot seem to find reassuring information. Thanks a ton!

Hello Everyone. We are cruising on December 26th for a bucket list trip for my father. There is 9 of us going. 1 adult whom is not vaccinated, is going to be the deal breaker on the entire vacation. When we booked it was not mandated, now it is. We are FL residents leaving from Port Canaveral and now going to Mexico and CocoCay. Does anyone know what or if there is anything we can do?