 Posts

108

Joined

Last visited
luv2sail's Achievements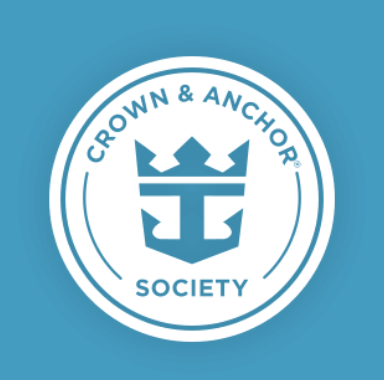 Diamond (5/7)
72
Reputation
I blame everyone here for my new suite life obesseion. Last June, we enjoyed a grand suite on our Alaskan Ovation cruise. Like GatorCruiser, we really enjoyed the suite lounge. In July, we were in a balcony on a cruise to the ABC islands. It was fun, but I sure missed the suite life. So, this June we are trying out a crown loft suite. OP I hope you enjoy your junior suite! After the Costal Kitchen, you may be ready for the next step.

This is what I would do, too. Allow plenty of time to get to the airport on Monday. My kids loved Space Center Houston when they were young. I haven't cruised near as much as some on the board. I have never arrived late on disembarkation day. But I don't like to chance it - way too stressful. Even in FLL where you could see the ship from the airport because it was so close, I did not want to chance it. The flights were early or 6 pm. We took an excursion to see the aligators and got to the airport so early that we could not even check in. But I would do it all over again not to have the stress of missing our flight.

My son used it last June. My daughter and I were TSA Pre-Check and my son does not have it. We did beat him through security, but he was not far behind. We signed him up prior to our arrival at the airport while on the ship, but I don't remember how early.

In July of 2019, our Harmony cruise skipped the port of San Juan due to the riots at the time. It was a last minute change. For various reasons, we just had another sea day instead of a different port. I was sad to miss the port for personal reasons, but better safe than sorry. After living on the island of St. Croix many years ago, I know that tourists are not always aware of certain issues or spots to avoid. The same could be said for most anywhere, really. There is no place 100% safe. But I think cruise lines are aware of heightened security issues and try to act accordingly.

No, this would absolutely not be cheating.

We were on Ovation in June and had a great time. I can't wait to go back to Alaska. I hope you have a fantastic cruise.

I wish you the best outcome possible and Godspeed in the months ahead. I hope this trip is your best yet, with many more wonderful trips in the future.

Yes, please!!!! This made me laugh so hard my stomach hurts. So funny. . .

We scheduled the Maya Key Private Island tour in Roatan. The information states that the return times are every half hour. I am wondering when is the first return time? It will be nice to get off of the ship and enjoy the island. But we may want to return relatively early to enjoy the less crowded ship. **As an aisde, thank you for all the help recently. I will be returning to work on Monday leaving me with less time to ask questions.

ThInk I am a little early for my July cruise??? I'll save $10 with the November Promo Code. Thank you for the pictures!! So excited to have an Oasis class ship practically in my back yard.

Thank you! Cozumel is not the sleepy island that I once knew.

There will be SIX ships in port the day we visit Cozumel. If we head to Nachi Cocom, will we have trouble getting a taxi back to the ship?

Have you visited the island yet? We just boooked Maya Key and was wondering if that was your choice? If so, what was you opinion?

Thank you! I found the parking map online, too. I wonder how fast the covered spots will sell out... Thinking out loud.

We have a cruise on Allure, and I am trying to figure out the North lot. Is it covered or not? Trying to understand the picture below. I can't seem to see it in YouTube videos.