Posts

342

Joined

Last visited

Days Won

1
Sharla's Achievements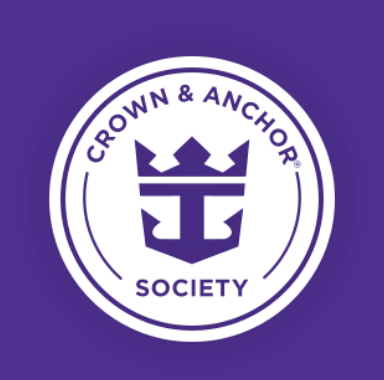 Diamond Plus (6/7)
977
Reputation
If you have a car you can put your luggage in the trunk.

I have a membership to this site and it's helpful. I use it daily.

This makes ALL the difference for me. I don't drink coffee, Diet Coke is it. I have a serious problem. The cruises I have done with NCL have all been fine, I feel like the nickel and dime more than Royal does though. I won a room on the Prima when she comes into service, but I don't know when that will be yet. Already worried about the Diet Coke issue.

There is also a train that goes from the airport to the hotel, or right by the hotel. You'll go all the way to Waterfront stop I believe (but you can verify that) http://thecanadaline.com/ I stayed at the Fairmont Waterfront which was right next to the Pan Pacific. You can walk to the cruise port from either of those.

But- not someone who is ONLY ever traveling, treating this like a hobby and not a real job!

From a travel agent perspective- this is what service I like to provide: Give several options for price quotes Offer advice on excursions, amenities, etc. Check pricing on cruises (yes sometimes clients do find the deals before I get to them, and that's ok. I have a lot of bookings to go through so if the client gets to it faster and lets me know- great!) Making sure we know how to communicate- do you prefer the phone rather than email? And I need clients to know that I cannot do everything- we work TOGETHER to make sure the trip is fantastic- you need ownership in your own trip too! Yes I'm here to help but it's your vacation, not mine! There are a lot of things but that's the ones I can think of off of the top of my head. My best clients aren't always the ones who spend the most money, it's about the relationship and getting to know them.

Thank you for seeking the wisdom of this group instead of your hardworking TA who looked at this question and said "WHAT?" outloud at her desk while she sips her 8th Diet Coke of the day.

I always get the soda package so I subtract that from the cost to see if the DBP is worth it. It rarely is, to me. I don't drink liquor or beer and I can bring wine onboard, so I usually just do that and purchase any extra glasses of wine that I want. The one time I did have the DPB I felt like I was drinking non-stop. Which I was, and I didn't enjoy that.

And said nothing about a delay!

You'll have to call and ask for it to be repriced, unless you booked with a travel agent then he/she can do that for you.

Why though? This is just a rumor and nothing more.

These can be used on group sailings of many kinds- we've used them for this blog's meet ups sometimes! If you have a group you can request the space.

I understand you'd be frustrated, but it's not like they have a choice sometimes. They are offering more than fair compensation in these cases, that they don't have to do. This pandemic is not going away any time soon so at this point expecting changes is necessary.

I would say the main pool, just be mindful of others.