Posts

212

Joined

Last visited

Days Won

1
Sharla's Achievements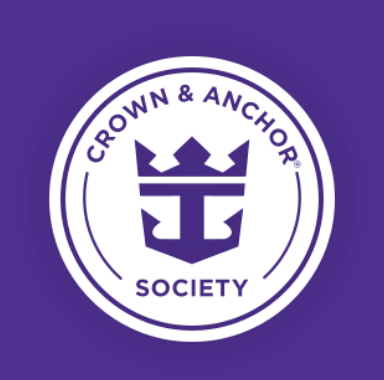 Diamond Plus (6/7)
530
Reputation
LovetoCruise87 reacted to a post in a topic: Balcony Preferences: Ocean vs Boardwalk vs Central Park

I stayed in a BW balcony on Symphony, and then the next week sailed in OV balcony. I enjoyed the BW room, it was quiet much to my surprise. But if I had a choice I'd pick CP balcony or OV balcony. Central Park is my favorite area of the ship, but on Oasis Class I feel like I don't see the ocean enough, so I usually go with oceanview balcony.

I have no idea how the choose their gty staterooms. But $100 will buy you quite a bit on the ship so I would do it.

I'll play along, as we renewed my daughter's passport on 7/19, also paid for expedited service. We'll see.

That too! (Also I do carry a travel corkscrew always!)

You can cancel and rebook the DX if it is indeed lower now. But yes you can bring up to two bottles of wine per stateroom.

My favorite recipe: Step 1- Open a bottle of wine Step 2- Pour it into a glass (or don't, no judgement!) Step 3- Drink it. I don't drink cocktails so this is as fancy as I get!

My next cruise is in 53 days! I can't wait!

Sharla reacted to a post in a topic: 3 hours on hold for Air2Sea only to have my number taken because it is "another 3 hour wait"

Hi Patty, I am not sure why your TA didn't call and fix it, but I hope you can use a different agent next time. This shouldn't happen. Yes mistakes happen but we also should fix it.

Oh, the flights do complicate things, but without those on there yes you should be able to switch fairly easily. I still would think that you'd be able to do it even with flights on there, but that's a new situation for me so I don't know for sure.

Sometimes clients will contact me before I have had a chance to check the sale or they happen to spot a lower price. I try to be proactive, but sometimes it happens that clients are on top of it! That's ok, and sometimes they are correct, sometimes they are not (most of the time it happens that they forgot they booked refundable or added gratuities on). But checking prices is part of the service we provide. Yep, it's a huge pain for those of us who book a lot of Royal Caribbean. But it's worth it if you can save some money!

I also avoid the casino due to smoke, and it's really awful when that smoke wafts up into the promenade. I wish they'd ban smoking in the casino!

Nassau. I have not gotten off the ship in Nassau in more than 10 years.

Hi Panda, It should be the same pricing, however you might need to tell Beth your state and C&A number. She also might be including something that you're not seeing or something like that. You can also send her a screenshot, you might be in a different category than she has or non-refundable deposit. Lots of factors, but the pricing should be the same (or lower if we have a group rate).

This is correct, at least with us.

This is a practice known as "rebating". Rebating is when an agency cuts their agent's commission and passes the savings on to the customer. I believe you'll find that while you may get money back or OBC, you will not get a high level of service.