Posts

119

Joined

Last visited
Recent Profile Visitors
The recent visitors block is disabled and is not being shown to other users.
Scoular's Achievements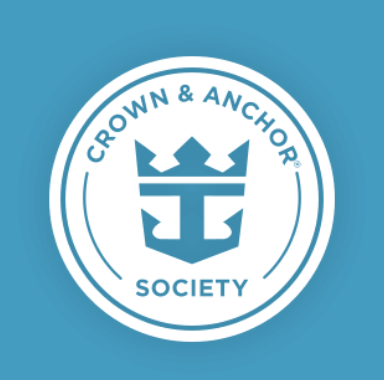 Diamond (5/7)
82
Reputation
Thanks. Yes our cruise dropped too but I'm currently having issues with our TA in getting the difference adjusted. She's refusing and is now ignoring my emails on the request to escalate it to her manager.

With the RC excursions they are quite good at detailing if a particular excursion is suitable for scooters/ partial mobility, fully accessible or full mobile. I recently cruised with my mum who took her scooter on excursions to Rome and Pompeii. Generally they were accessible for the scooters, I just had to give her shove up the coach stairs! As well as cruising with my mum and her mobility scooter, I've also cruised with the father in law who is a full-time wheelchair user, so happy to help with any other accessible cruising quest you may have.

Hi All! Thank you for all of your help on the queries I had for the cruise with my mum. We had a fab time! She's telling everyone how she's got a new lease of life since the cruise which is great to hear. Shows what a holiday after 17 years can really do for you! Anyway, I'm now on to the next one, which is Alaska with my fiancé (that happened this month too on another holiday, so first time I've used that!) and after that we have a cruise with my partner and his family. My question for all of you knowledgeable cruisers relates to the Alaska cruise. This one is in May and I need to book flights. It departs from Vancouver and ends in Seattle. Would you recommend booking flights on my own or via Royal's air2sea? I'm mindful of the issues with cruises out of Canada due to Covid and the possibility that it could effect my cruise, hence why I've put it off for so long. Can someone also please share the Royal air2sea link? I seem to have lost it. Thanks All!

That doesn't make much sense! Although to be honest neither does having free roam in Spain the day or two before and then being bubbled.

Hahaha it sure is! We fly out on Saturday and sail on Sunday. I'm so excited that I already finished packing 2 weeks ago and usually I'm a day before packer! I don't know what's got into me!

That's great to hear. Thank you!

Thanks Matt. I actually heard from them today and they confirmed they would give her access to the crew lift

We board next Sunday and have Royal trips booked for Rome and Pompeii. Usually I'd have gone about myself but with my mum likely would have booked an RCI one just for ease. It's a shame about the restrictions but at least we can go about Spain freely. I do wonder if those boarding in Rome are able to explore Italy themselves, considering they boarded in Italy. Does anyone know?

No fee to use it. I keep it on but there may be times the WiFi signal isn't great and so you'd prefer to not allow it to switch.

It depends on the port your departing from. Some have you do a test prior to getting to the port, but have back up facilities there if your results haven't arrived in time. Others have a full testing facility on site at the port. They will notify you a few weeks before departure what your departure port are doing. You can also look at the previous sailings to get an idea.

We've booked to go in May as it fit well with our general holiday schedule but also because I regularly read that the best time to go starts in May. We'll be on Ovation on the only 8 night cruise. I thought if we're travelling from the UK we should extend it as much as possible. That particular cruise starts in Vancouver and ends in Seattle. I thought for us it would be nice to see both cities and when flying such a distance it didn't really matter. We chose Ovation over the radiance class because we felt last time we were on Serenade we were bored in the evenings as we felt we were going to the same places every night. I've not been on Ovation before but have been on Anthem and so I know we really enjoyed the quantum class ships. I would have considered going on Serenade again if it went somewhere like Glacier Bay for the May cruises, but it looked a very similar itinerary so in my opinion chose the better ship. I appreciate the comments about being able to look outside and this may be important for you and could be your decider, personally we booked a balcony room as we wanted that option to look outside with a drink etc. if we wanted. What did you book last time?

Hi All! I'm super excited to say I should hopefully be on Harmony in 6 days time with my mum! It's been such a long time coming with multiple itinerary changes and then cancellations that I honestly didn't think this day would come, and if it was going to go ahead, certainly not this year. But here we are! We have the accessible crown loft suite booked, which I'm so excited about, my partner isn't coming with me this time, it's just a girls holiday, but I can tell he's nervous that I'll be wanting to live the suite life from then on. I think his concerns are real, but I won't be admitting that! I had one question, does anyone know if I can access the suite sundeck with my mum's mobility scooter? I appreciate there is only one accessible suite so I don't know if this is possible.