Posts

62

Joined

Last visited
Recent Profile Visitors
The recent visitors block is disabled and is not being shown to other users.
Scoular's Achievements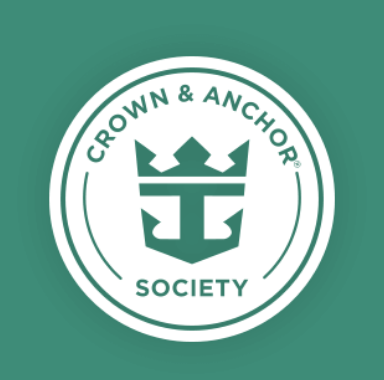 Emerald (4/7)
39
Reputation
Our itinerary is one that has changed. I heard that Norway will not be opening their cruise ports until end of September but Spain and Portugal should be open. I'm just so glad we're going to different countries as there were lots of rumours flying around that we'd end up on a British isles cruise - which we'd have cancelled had that been the case. Spain and Portugal here we come!

Thanks! For Alaska are there any must see ports?

Hi All, My partner and I are looking at doing one last blast cruise out of the US next year before we look to settle down and maybe start a family. We're from the UK and have previously done a couple of Southern Caribbean cruises. Below are the ports we've previously been to but really would like to visit new ports. St Lucia, Antigua, St Kitts & St Nevis, Greneda, San Juan, St Martin and Barbados. We've also sailed around the Mediterranean, we have Israel and Greece next October and have Northern Europe (Norway, Denmark etc.) hopefully covered in September. What must see cruises or ports would you suggest that we haven't been to yet? It doesn't have to be around the Caribbean

With the updated U.K. government guidelines does anyone have an idea how this is expected to effect cruises departing out of the UK? Will the indoor mask requirement be removed?

I really hope they have it in September!I'd be with you getting wheeled out!

J_Keeble reacted to a post in a topic: Anthem OTS - British Isles Cruises - Anyone planning one here?

Hi All, Is anyone planning to do any of the UK Anthem sailings? I'm scheduled to do a city break cruise around Norway/Denmark etc. in September on Anthem so if you are on the restart it would be great to hear your experiences onboard in the meantime. I really hope mine goes ahead as it will be one of the first international cruises departing from Southampton.

That's a shame! At least I know! Thanks

I've heard that there isn't a lobster night in European cruises. Is that true? I have a 9 night anthem cruise to Norway, Denmark, Netherlands and France in September. Will there be a lobster tail night?

I just realised the £40 pp includes gratuities so it's actually about £33 pp which for the show of it all, something completely different and the cool looking cocktails (which I'm super excited for) I have decided to book and if there is a sale of some sort, I'll just cancel and rebook. I'd have chosen chops+1 or the 3 night deal if the steak on steak night in the MDR wasn't so great but I just can't see Chops being £35 better. Especially when people also say how amazing the CK is too. Thank you all for your help in convincing me to book Wonderland!

Thanks! Any idea when they usually are? Do you think a 7:15pm time is safe?

Hi All, My mum and I have a suite booked on Anthem in September and so we have access to CK. It will be her first ever cruise. In the past I've been super pleased with the MDR and not felt the need to try anything else, obviously this time we'll also try CK as it's free but Wonderland intrigues me. Has anyone tried Wonderland on Anthem and if so, did you enjoy it? It's current up for purchase at £40/$55USD pp. Is that a good deal? Do you think there could be a 4th July sale?

I believe they do a Suite Lounge/Concierge Club Access (Hors d'oeuvres and Cocktails Each Evening) though, don't they?

I also loved this comment!

Thanks @WAAAYTOOO that's super helpful! I had no idea we could order MDR food in CK and that lobster tip will certainly come in handy!