Posts

146

Joined

Last visited
Recent Profile Visitors
The recent visitors block is disabled and is not being shown to other users.
Scoular's Achievements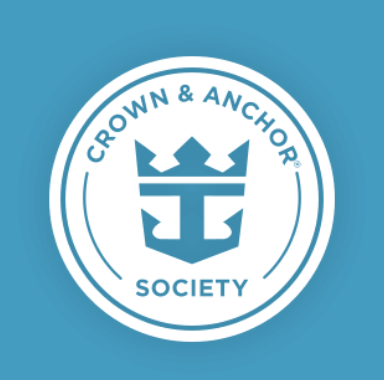 Diamond (5/7)
101
Reputation
I imagine to indicate she's a regular cruiser so knows the typical size to expect.

We've had lobster on previous European sailings.

Hi All! I'm looking forward to my next cruise, this time with my partner, his parents and his grandparents on the holy land cruise around Israel and Greek Isles. We're all super excited! We've purchased the UDP. My question is on lobster night can you only get the free lobster in the MDR or can we get it in Chops too? I thought I'd heard it somewhere previously but after searching in this forum I can't find it. I know if I'm a suite you can get it in CK but we're in a balcony for this one, hence the purchase of the UDP. Thanks in advance for the inside knowledge!

I imagine it depends on your boarding time.

Yep! Since midnight Italy time!

What's in a lava flow? I've just had a kraken colada which was really good!!

Hi All! I'm currently on Ovation completing our Alaska sailing, which has been great! We now have 2 sea days before we head back to Seattle. I need some inspiration for some fruity/sweet cocktails. Please throw any recommendations you have my way! Extra points for off-menu drinks!

I have googled them. They only service Ontario. Looks like BC have stricter rules than the US, not pharmacy's etc. If you hear any other suppliers though, please do let me know! Enjoy your cruise

We're coming from the UK, the RCI ones don't service the UK market. I thought about doing that with a UK provider but would hate for them not to accept it.

Hi All! My partner and I will be on this cruise too! I've just asked a question on testing in Vancouver on the main board. Could be of interest to fellow passengers on this thread.

Hi All, We cruise out of Vancouver on 5th May on our first Alaska cruise and we're arriving a few days early to explore and so need to find a reliable Covid testing facility locally. I've found two so far: 1. Fairmont Hotel - fast-test is the provider. They say results of an antigen are received in 15 minutes or less. They're 131.25CAD each (there are 2 of us). You can book an appointment online. 2. Go Rapid Test - They say results of an antigen are received in 2hours or less. They're 103.25CAD each or 109.20CAD each with a QR code. This is technically drive through but apparently you can walk through too. You can't book an appointment time as it's drive-through. My questions are, has anyone had experience with either of these providers previously? Any other recommendations? Does anyone know if the QR code is a requirement? I haven't seen this separate before. Thanks in advance!

Hi All, I've seen the recent release on testing and I cruise on the 5th May on Ovation. What isn't completely clear is if the antigen test has to be supervised or not. Does anyone know? Separately, I accidentally miscalculated our cruise length and turns out I booked our return flight 2 days late oh well, 2days extra in Seattle! We're already going early and flying to Seattle first to explore it, then a few days in Vancouver before embarking on our cruise but looks like we'll be back to explore further. Any recommendations on what to do in Seattle since we now have so long there after our cruise?

May I ask what won you the bid? I've received our RoyalUp offer today and we're in a balcony and I'm looking to bid of a Grande suite 1BR AND 2BR.

Hi, you technically don't need to as all you need to re-board the ship will be your sea pass, but it's advisable. If something happened that would cause you to miss the ship, you would need your passport to at least get you to the next port to catch the ship back up.