 Posts

35

Joined

Last visited
Recent Profile Visitors
The recent visitors block is disabled and is not being shown to other users.
JennP's Achievements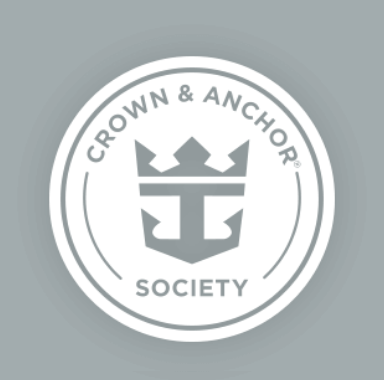 Platinum (3/7)
14
Reputation
We ended up flying into Bologna- made sense to us being closer. Stayed a night in Ravenna night before and Bologna the night after leaving ship. No problems with shuttles to and from port. Shuttle to port fromRavenna train station, shuttle to Bologna airport after. Very easy.

Just triple checking here - sailing from Italy now is TWO days before for testing, no longer just 1 day before? I've read it, I understand it, but super paranoid I'll mess it up! Thx.

Sorry I should have worded that different. I've already paid for the DBP. But I can't see what the current price is today to know if it's gone down in price. It just tells me that I've already purchased it. Currently the website states the DBP is 35% off now but it doesn't show me what that dollar value per day is.

Speaking of drink package - silly question maybe - but how do I see what the price is currently when I've already purchased it? It doesn't say in the planner - just unclickable and that I've already purchased it??! Thanks!

Would love to know this answer as well - we're flying into Bologna

Sorry, but I'm new at this, where/how do you check prices? Just on main RC site and pretend to book?

Same! This is the one port I would like to get off and going as early as possible. When will you be at Santorini?

Thank you! This is the info I was looking for. Much appreciated

I'm talking straight up days at port, not debarkation on last day. We have our own plans to get off at the ports during the week and do our own thing. But that being said I also would like to make use of that entire day and get off to start adventuring asap. 3 ports are tendered. Should I be planning differently for these? Thanks again.

When we arrive at a port - is it first come first serve off the ship? If we arrive at at a port for 7am, and are ready to go, do we just walk off? Is there usually line ups? Is there a rhyme or reason how cruisers exit off the ship? Thanks for your help! (So many questions...tried to search but didn't see anything relatable.)

We're going to try fly into Bologna the day before embarking. Venice seems too far and like too much of a hassle. I guess that's another trip another time

Thinking outside the box...has anyone booked a later check in? Like 1pm? What actually is the latest check in? Is it still chaos and long lines? We have a balcony, would love to check in and grab a drink and go straight to room. Thoughts?

Aaaaaaand this is why I ask! Thank you! Never thought of all the possible situations to be in, makes sense!

Hi all! Question - going on a Greece/Croatia cruise from Italy this summer. Do you need to bring your passport off the ship with each different country port? Or once you've shown your passport with RC you're good to go for the week? Do you keep it in your room or should we keep it on us when in different ports? Thanks for your help!