 Posts

270

Joined

Last visited
Recent Profile Visitors
The recent visitors block is disabled and is not being shown to other users.
Va4fam's Achievements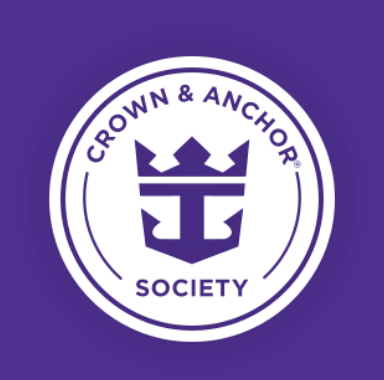 Diamond Plus (6/7)
241
Reputation
I got the same message a few weeks ago the first night of our Symphony cruise. Interesting that they are waiting so long.

We just got back from our Symphony cruise 2 weeks ago. It was amazing! Probably closer to 50% capacity for our sailing. Most places on the ship were open but sometimes operating on a limited schedule (Windjammer, Park Cafe, etc). Crew was fantastic. Bring your masks.

I'm pretty sure it wasn't running during our trip 2 weeks ago.

Remember that the islands and Caribbean always seem to have showers/rain in the forecast each day. We were on Symphony 2 weeks ago and there were 2 hurricanes headed our way when we boarded. The weather was stormy leaving Miami and rained when we got back. Otherwise, blue skies and smooth seas. Hopefully your weather will cooperate too.

COVID delayed our Diamond status by a year (4 cruises cancelled). But we will finally earn Diamond at the end of this month QUESTION- We booked our January '22 cruise almost 2 years ago and downsized from a JS to a balcony. Does anyone know if we switch back to a JS if we will get the double points? I miss the double points promotion already. Maybe they will bring it back for Black Friday? Or cruises to Cuba? Wishful thinking.

Our Oasis cruise next weekend was a Guarantee Junior Suite. Did not receive the room assignment until 14 days before embarkation date. Used the Apple Wallet trick and figured out my room assignment about a week before that. Not sure about RoyalUP, they may wait to notify you last minute.

We were able to secure 1 pm check in time for our Symphony sailing in Miami about 30 days in advance. Seemed like a lot of people had the same time and it took nearly an hour to get processed and on board. We were in a Junior Suite and able to use the Suite/Pinnacle line if that helps. The regular check in line was severely backed up. The cruise was last weekend in Sept. We have another cruise next weekend in Bayonne. We were given a variety of check in options from 1-4 pm and chose 3 pm because we wanted to do Ellis Island and Statue of Liberty tour. I decided that getting on the ship would be better and modified my check in time last night to 12:30 pm. It was super easy to change the time.

We are getting closer to our first. If we change our 11 nighter in January to a JS, we could earn a block on Oasis in February. If not, it will probably be on Rhapsody or Navigator (one of our sentimental favorites).

Have a couple of questions about C & A benefits. Does Royal still hand out the ship blocks after 140 points? How does it work.....do you receive the block as soon as you hit the points threshold or do they wait until your next cruise to give it to you? How do they pick the ship? Is it the one you sailed on to reach the points quota or the next ship that you sail on? Does anyone have a picture of their block they can share? Once you receive your first block, do you keep earning them after 70 additional points? 2nd question is about C & A benefits for adult children traveling with us. If we are Diamond, and they are sharing a suite with us, will they receive Diamond benefits too? What happens if they have their own room, will they be at their current levels (Platinum)? Thank you so much.

I have never received any offers from Casino Royale either? I think my wife and kids are all linked to my email with RCI. Is it necessary to remove them from my account in order to get offers?

Thanks for the updates for your Oasis cruise. Keep the pictures and the information coming. We are on the same cruise/itinerary in 2 1/2 weeks. I have lots of questions but will keep it brief: >did you do anything in Port Canaveral? >Where is Portside BBQ located on the ship? >Did you make a reservation for the Music Hall and were there a lot of people in attendance for the show?

We tried RoyalUp for our cruise last week. We bid on 1 and 2 BR Aqua Theater suites. The bid was showing as pending and I forgot about it once we boarded. During our dinner at Izumi, we received the email that our bid was not accepted. I kinda figured that was the case since we had already unpacked, but I probably would have been willing to move after dinner.

We have sailed from Bayonne over New Year's, weather was chilly leaving NYC, and rainy on the way back. No issues, and if you are on Anthem like we were, the ship is well designed and has an abundance of indoor space and activities. We are sailing on Oasis in a couple of weeks and Anthem again in January, both from Bayonne. We will drive or take the train, the airlines are a little unpredictable right now. It's super easy to make dining reservations, just do it as soon as you get on board. There will be multiple people waiting at the promenade/esplanade area that can take your reservations. If for some reason you don't get the reservations you wanted, you can always go to Guest Services and have them cancel the package for you. Several years ago we had a 3 nt dining package and decided after a couple of days we weren't going to use it more than once. Guest Services cancelled for us so that might be another option for you. You should be able to make other reservations in the App. The calendar will show you times and availability once you get on the ship.

We were on Symphony last week and we wore our masks in all indoor spaces when required and frequently even if we weren't (example: theater shows). Getting on and off the ship, check in for excursions and through security at the ship or the ports was also a mask wearing event. Just remember "Masky, Masky!" and you'll be fine.

I don't remember if I read it here or actually witnessed it a few years ago on Freedom, but it went something like this.... 4 young adults were wearing the Burger King paper "crowns" on their heads at various times during the cruise. Multiple people asked them where they went to BK and they said that there was a special BK in the top deck lounge. According to them, it was a pop-up store and only open an hour each day and the hours of operation were top secret. Pretty humorous watching multiple people on the top deck trying to find the hidden Burger King on Freedom of the Seas.