 Posts

76

Joined

Last visited
Atricks's Achievements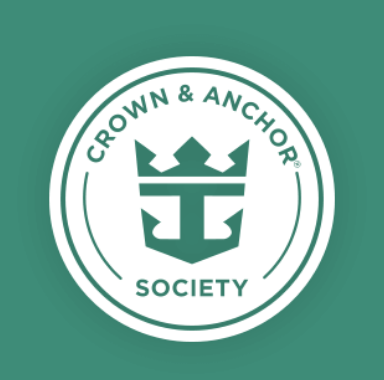 Emerald (4/7)
45
Reputation
Just booked this one because of Kids Sail free without even realizing it was the group cruise. This is going to be the third! cruise Matt and co will be on that we're on purely by coincidence. We're also going on Mariner for the May 28th Bermuda cruise which will get us to Diamon, so two in a relatively short period on the same ship is new for us. The July 17th one will be the first as Diamond members. Last was Wonder of the Seas (2nd sailing00Ran into Matt at Adventure Ocean dropoff and wound up in the same elevator after), and Odyssey back in September. But neither was a real "group" cruise.

Promenade Parades returning soon?

That would be a surprise for those on Freedom tomorrow, it's the only ship scheduled to be there, so Wonder could also dock if they need to. Anyone on Freedom be on the lookout tomorrow. Right now it swapped to the terminal next to 18 in Ft. Lauderdale while Vision of the Seas is there hanging out, maybe swapping crew?

This is a good thing, one of the perks about working on a cruise ship has been seeing the world, and visiting the ports being on there so long without it takes its toll. In general if the crew is happy, so are the guests.

It's getting very close to the halfway point between Cadiz and Ft. Lauderdale.

WAAAYTOOO reacted to a post in a topic: xSAILEDx Wonder of the Seas - Mar 11, 2022 (Western Caribbean & Perfect Day)

This all came through in a few days, so all the paperwork reflected the balcony by the 11th. Even Royal Up thinks I'm in a balcony now, so I bid for a suite (jr and grand). So if I go from interior to suite on this sailing it'll be the craziest upgrade ever for us.

That looks like the last T-AIS (Terrestrial Automated Identification System) (About 11-12 hours old), make sure the tracking site works with S-AIS (Satellite), the more recent satellite position is well west of there. Most of the free only show T-AIS and Satellite positions are behind a pay wall, I think Cruisemapper still shows sat positions though.

WAAAYTOOO reacted to a post in a topic: xSAILEDx Wonder of the Seas - Mar 11, 2022 (Western Caribbean & Perfect Day)

Just got this email, we booked an interior for 3: Dear Guest, As we're looking forward to welcoming you onboard your upcoming March 11, 2022 Wonder of the Seas sailing, we have a quick change to share with you. We've decided to make some additional modifications to select stateroom categories onboard to enhance our guests' experience. As a result, your original stateroom is no longer available. We're sorry for the last-minute change, but there's no need to worry! We're happy to share that we've upgraded you to an Oceanview Balcony at no additional cost. Instead of your original Interior room, you'll now enjoy your sailing in a Oceanview Balcony, stateroom number 12xxx We hope you're excited to sail with us in your new accommodations! Please note, there are a lot of moving parts when it comes to shifting staterooms, so please bear with us as we work to make this process as easy as possible for you. Moves are underway for all impacted reservations and should be completed by February 23rd, 2022. We'll send an updated reservation confirmation with your revised details to the email address on file as soon as your reservation has been completely updated. If you have any questions, please contact your Travel Advisor immediately or contact us at: 1 888 281 9344 in the U.S. 1800 754 500 in Australia / 0800 102 123 in New Zealand In the UK only, by using our webchat service or by calling 0344 493 4005 All other countries, please visit http://www.royalcaribbean.com/contactus for your local Royal Caribbean International office phone number. We can't wait to welcome you onboard Wonder of the Seas! Sincerely, Royal Caribbean International

You can see the ore-inagural schedule now. At first when I read the heading I was thinking a Grateful dead cruise would be kinda cool, but it's not quite that. Beyond that it's inspections in Ft. Lauderdale, a shakedown/adjustment cruise. and a "2 night trade event & naming cruise". (aka media/travel agents)

Harmony is in Labadee right now.

Bridge Delivery Ceremony setup:

Yesterday afternoon https://www.royalcaribbeanpresscenter.com/press-release/1577/new-southern-restaurant-and-bar-headlines-royal-caribbeans-culinary-lineup-on-wonder-of-the-seas/

It's now on the deck plan https://www.royalcaribbean.com/cruise-ships/wonder-of-the-seas/deck-plans/2230/15

Got this email about Wonder in the past few minutes (And we're booked on the March 11th Wonder sailing) There is also no mention of March/April here. I think the vlogger the original posted mentioned is Parodeejay from their last live stream. BIGGER, BOLDER MEMORY MAKING The new Wonder of the SeasSM is going to change the way you play — big time. With larger-than-life adventures like the slideable, climbable Wonder PlayscapeSM and an undersea-themed mini-golf course. Meals at PlaymakersSM Sports Bar & Arcade that are always a winner. Plus a new Cantina Fresca bar for mom and dad at El Loco Fresh®. And make it the best stay ever in the biggest, boldest Ultimate Family Suite yet. Embark on an epic Euro tour in summer 2022 or launch into the tropics from Florida's Space Coast beginning November 2022. Only on Royal Caribbean®.