Posts

453

Joined

Last visited

Days Won

1
Profile Information
Gender
Location
Interests

Design, musical theatre, hiking
DDaley's Achievements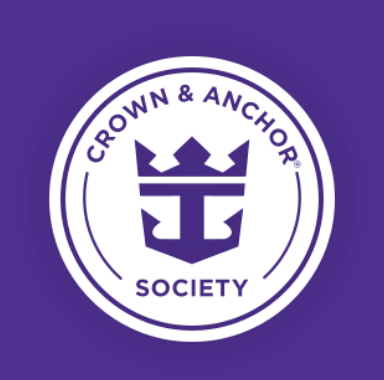 Diamond Plus (6/7)
775
Reputation
DDaley reacted to a post in a topic: Here We Go Again! - Allure of the Seas - Sept 25-Oct 1, 2022 - Star Class

DDaley reacted to a post in a topic: Not another solo cruise! Oasis, September 25 - October 2nd 2022 Bahamas

DDaley reacted to a post in a topic: Return to the Scene of the Original Crime: Allure Sep 3-11, Star Class

asquared17 reacted to a post in a topic: Return to the Scene of the Original Crime: Allure Sep 3-11, Star Class

Yesiamthere6 reacted to a post in a topic: Navigating Back-to-Back: Sept 7th-12th &Sept 12th-15th, 2022

I am happy to hear about the crew! I will be glad to people watch the raucous LA crowd next month (hopefully we'll encounter less vomit) and definitely will remember to bring a mask when we stop in the casino, then I can filter a little of it.

CrimsonCruiser reacted to a post in a topic: Return to the Scene of the Original Crime: Allure Sep 3-11, Star Class

So did you enjoy yourself? Seems like a no after reading this blog but hopefully it wasn't so bad.

CravingaCruise reacted to a post in a topic: Return to the Scene of the Original Crime: Allure Sep 3-11, Star Class

Rags1 reacted to a post in a topic: Return to the Scene of the Original Crime: Allure Sep 3-11, Star Class

Oh also! We rented a car soooo easily in Chaniá, Crete where Odyssey docks. My husband got a $20 International Driver's Permit at a local AAA before our trip and that was all that was needed besides a passport and car rental reservation (no money down, cash on receipt). They dropped our car at our hotel in the morning on day 1 of our rental and we left the keys with the hotel's front desk the day we were set to return it, no travel needed! I am sure a cruise passenger could request drop off at the pier and leave the car for pickup at a nearby hotel if you wanted to pursue this option. https://cretebee.com We were able to drive to Elafonisi Beach (GORGEOUS, worth it) and Falasarna on a day trip from Chaniá.

Athens Headout - Acropolis + 6 Additional Sites with Audio Guide This is basically just an easy way to skip the ticket line at the Acropolis if you're getting there right at 8am. When we got to the smaller ticket window on the south slope at 7:55am, there was already a huge line for tickets and a shorter line for entry. We jumped in the entry line saving some time. You can buy this combo ticket (no audio guide) at any of the major Athens attractions listed for only €30 instead of €36 but the convenience was worth it to me! Here are the others! Thessaloniki GetYourGuide - Hop On Hop Off bus tour Rhodes Viator - Lindos Express Bus GetYourGuide - Skip the Line Entry to Lindos Acropolis There was a huuuuge winding line to enter the Acropolis at Lindos and with this ticket you could skip about a 30-45 min wait (We were there in August). Santorini GetYourGuide - Santorini bus tour to Oia Mykonos Viator - Mykonos Countryside Tour + Chora & Little Venice 180º Sunset Bar Reservations Milos Kleftiko Pirate Caves Boat Tour GetYourGuide - Archaeology & Culture Tour Crete (From Chaniá) Viator - Quad ATV Safari from Georgioupolis Area Viator - Snorkeling and Boat Tour from Marathi Beach Viator - Gramvousa and Balos Full Day Tour

Love that Jay has named the suite balcony after your new establishment! Hope you all made it safely to Ft. Lauderdale.

Awesome! Just caught up and I am happy to follow along. I had a 4N booked since release day but recently used nearly all of my vacation days and had to downsize to the 3N for early October. At this point I am going mostly for the water slides and enjoyment of sailing out of a port that's drivable for me. My UDP is down to 99.99 too (sat at 106.99 forever) and I already have Jamie's and Izumi booked so I'm seriously contemplating it just to get Chops and Playmakers.

I have won a prize before (via RCTV and the cruise directors morning spiel) and it was a Royal Caribbean metal water bottle.

Just here to agree that every airline has horror stories while plenty of planes go without problems all day long. I am just back from my honeymoon and had only amazing Air Canada experiences on all 4 legs. We were seveeeerely delayed leaving Athens and nearly missed our connection in Montreal, the gate was closed but the gate attendant called down and was able to reopen and let us board. No need to avoid if they work for you!

I toured with another cruise line but booked tours on my own and we had an amazing time! Athens There is a 30€ package available that bundles several ruins/historical sites together and is of great value. Seeing the Acropolis alone is 20€ so for 10 extra bucks you can see 6 additional sites. We were able to see the Temple of Olympian Zeus, Acropolis and slopes, Ancient Agora and Hadrian's Library in the span of 4 hours or so. Once you are in Plaka, all of the sites are easily walkable. The Uber from the port of Piraeus to this part of Athens was around 15€ and took about 10-15 min. I recommend visiting the Acropolis right at 8am when it opens to miss the heat of the day and the majority of the crowds. As we were descending at 9am, the crush of people just entering was crazy! For restaurants, I recommend the Anafiótika Cafe Restaurant on the stairs (has a Cycladic feeling in the big city) and Strofi Athenian Restaurant (amazing Acropolis view). Also be sure to try souvlaki (kebab style) or gyros meat (shaved) from any of the hole-in-the-wall type spots, the meat was amazingly tender and tastier than any of the major restaurants we tried it at. Thessaloniki We did the hop-on hop off bus tour that circles the city and hits a bunch of important sights. The White Tower, Gallerius Arch, the Rotunda, the remaining city walls to name a few. The waterfront is easily walkable from the port and leads you straight to the White Tower. Departing from under the tower are a couple floating bar cruises I definitely recommend. They cruise the harbor in 30 min intervals and the only ticket price is buying a drink! (4€ without consumption). We took the Klio cruise bar and had a great ride. Kusadasi (Turkey) We toured Ephesus via the cruise line but I know Royal does the same as I saw RCCL lanyards/Whisper ear pieces on a ton of guests. I definitely recommend a hat and/or SPF umbrella to protect you from the unrelenting heat! There is no shade to be found at the ruins. (Thanks to @FionaMG for this idea!) Also, if you're planning to buy a guide book, buy it at the starting point on top of the ruins. Once you get to the bottom/exit and decide you want one, they are priced 5€ more than at the top! There are a couple nice seaside restaurants/bars walking distance from the port. Everything is priced pretty cheaply. Try an Efes beer, made in Turkey and my favorite of all the Greek beers we tried. Rhodes In Rhodes we toured the old town and the Citadel of Knights on our own and took a walking tour of Lindos and the Acropolis through GetYourGuide. The old town is easily walkable from the port and has lots of shops and restaurants. There is also a small beach right by the port and a nicer beach about a 20 min walk away. Lindos is about a 50 minute ride from port but the Acropolis view was worth it! You have to walk up about 300 steps from the town and maneuver along a winding path with no handrails. Heraklion (Crete) We toured the city on our own since we had a short stop from 7am-12pm and skipped visiting Knossos. The city was about a 20 minute walk from port and was flat to the old port with the fortress and up a slight hill to see all the shops and the historical Bembo and Morosini Fountains. The city is heavily influenced by Venetian architecture. Santorini We took an excursion via the cruise line to Megalochori and Oia in order to be among the first tenders from the ship. On excursions you get a bus ride up the hill from the new port and return via pre-paid ticket on the cable car to the old port. Sunset in Oia was nice but the crush of people was unreal! I recommend finding a spot at a restaurant to escape the crowds during the prettiest part. Restaurants will ask you at the door if you intend to eat, SAY YES! Even if you just order an appetizer.. if you say you just want drinks they'll lead you straight to the back tables with no views. We ate at Thalassia and had a gorgeous view, tasty wine and sampled the Moussaka (eggplant lasagna) and Keftedes (meatballs), all was amazing. Mykonos This was my favorite port stop. Our cruise line provided a free shuttle from the dock at the new port to Chora old town (Odyssey guests got to use a sea bus instead, Brilliance guests tendered right to town) and it was super easy to walk around and see the alleys, Little Venice and the windmills. We also took a tour that included a stop at Kalafatis beach and in the small central town of Ano Mera, it was worth it to get to see the countryside and all the rounded off houses/tiny trees! Wind speeds can reach 70km/h so all the buildings and landscape reflect this. If your cruise departs late, I absolutely hands down recommend a reservation at 180º Sunset Bar on the hill above the old port. The views are spectacular and it makes the minimum spend pricing worth it. If you want to try and walk in (no minimum $), be there right at 6:30p when it opens to access a spot at the bar. The place gets jumping and we could hear the music even after walking all the way back to town (easy 5 min downhill stroll, we took a taxi uphill - 20€). Milos You can easily walk around the port town but the best views are found in the town of Plaka (Plaka Castle) at the top of the hill. We did a boat tour to the pirate sea caves in Kleftiko from Agia Kiriaki beach (Zephyros Milos Tours) and it was absolutely jaw dropping! They provide masks, snorkels and noodles and you get to swim through the caves. We also had another deep blue swim at a second location. The tour provides raki shots after! We also visited Sarakiniko beach on the north side of the island, the lava flows are stark white and feel like a moonscape, definitely instagram-worthy. Chania (Crete) We took several tours while staying at a beach resort in Kolymbari, all booked via Viator. The first was a boat tour to Balos beach and Gramvousa island. We were bussed from hotels to the port at Kissimos and took the Gramvousa ship to these 2 locations. The ship had food and drinks for sale and rented beach umbrellas (5€ rental + 5€ deposit) which were absolutely necessary at both beaches since there is no available shade. At Balos, the ship docks directly onto the rocks and you wade across the lagoon to access the beach side. The lagoon is less than a foot deep all the way across and was very warm, perfect for young kids. The beach side has a very rocky coral entry so I recommend water shoes or bringing a float to cross the area "croc-style." Gramvousa is also very rocky so don't plan to lie comfortably on the sand. There is a castle on the top of the hill at Gramvousa if you crave a hot uphill hike to get a beautiful view! Our second tour was a snorkel adventure with Chania Diving. We met the tour in Marathi beach (although they offered pickup) and walked easily to the dock for our boat. The tours are very small with no more than 10 guests for snorkeling or scuba excursions, offered at the same time on separate boats. We made two stops and got to see some pretty interesting stuff at both including some debris from a sister ship to Titanic that was shipwrecked in the early 1900s. The first stop had an interesting effect in the water where 3 freshwater springs poured into the sea creating a "blurry" effect in your mask and a flipped water temperature phenomenon that had the hot water trapped below a layer of cold fresh water. We also had goat onlookers on the cliffs surrounding us! This tour provided your equipment as well as wetsuits and the mask/snorkel was the best quality I've ever encountered on a tour. The third tour was from Georgioupolis Safari and had us riding automatic ATVs across the valley from the beach to the mountains and included an exhilarating amount of pouring rain on our ride back down. The tour provided rain jackets which were much appreciated, I believe it was also supposed to stop at an olive oil farm/factory but this was skipped due to the rain. I still loved this tour as the views were incredible and I liked riding through all the tiny hillside towns you'd never get to see in a car. Let me know if anyone wants links to the exact excursions we booked, I enjoyed all of them. Here are some pics because who doesn't like those? Athens Acropolis from MS Roof Garden bar Acropolis (Parthenon) from the site Thessaloniki White Tower (AKA Blood Tower because they used to chop off heads at the top and let the blood rain down the walls!) Klio Cruise bar in Thessaloniki Library of Celsus in Ephesus, Kusadasi, Turkey (There was a brothel next door so men would tell their wives they were "heading to the library" ) Citadel of the Knights in Rhodes old town View from the Acropolis of Lindos. Rhodes Oia, Santorini, looking back towards Fira Little Venice, Mykonos 180º Sunset Bar, Mykonos Sea caves in Kleftiko, Milos Balos Beach, Crete Gramvousa Island, Crete Elafonisi Beach, Crete Snorkel stop near Marathi Beach, Crete ATVing near Georgioupolis, Crete PS, last minute Athens hotel recommendation for Coco-Mat BC... it has a roof pool with stunning Acropolis views!

Thanks to you both! I called and was able to move to the March 18, 2023 sailing with the same itinerary/ship/embarkation port. Lost my mega aft balcony but got another JS for less $$ than the original sail date. Woo!

Thanks! I still see them selling Brilliance in March so I was hoping for that instead. I checked my spam folder but still nothing, I will keep my eyes peeled... if I never receive anything can I contact RC directly about my options?

To anyone who knows! Re: Royal Cancelled my Reservation - my Brilliance of the Seas April 10-15 was recently cancelled. Will they email and offer me a replacement ship or date? The only indication I have received so far was them cancelling all my MTD reservations. Sad to lose my 1100 JS mega balcony!!

Yes definitely, you can buy 3 logins/devices from your singular account. They'll all be in your cabin on boarding day for you, your husband and child to access. If you go this route and purchase for 3 devices, you can all be using the internet at the same time all day. To save some money, you can also buy 1 login for 1 device and then "kick each other off" the internet as each of you logs in on another phone. This would be cheaper but less convenient, and depends on how much you guys need to access the internet at the same time.

We ate at Playmakers for our embarkation day lunch on Oasis and were the only ones in the entire venue! It does cost a little but you were willing to do so for Chops.

I so wish you'd gotten to stay before I booked my two singular night stays in Athens next month! I had been looking at Hera for the nice price but the Hotels.com photos really were not doing the property any favors. I ended up going with Niche Hotel Athens pre-cruise and Coco-Mat Hotel BC post which looks to be right next door to Hera! We'll see how we fare with the loud crowds. Hope you and your family had a great cruise!